Photo Source: Reuters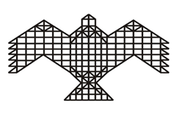 NIAS Course on Global Politics
National Institute of Advanced Studies (NIAS)
Indian Institute of Science Campus, Bangalore
For any further information or to subscribe to GP alerts send an email to subachandran@nias.res.in
The World This Week
The SCO Summit and Top Ten Technologies in 2023
The World This Week #221, Vol. 5, No.25
09 July 2023
The SCO Summit and the Delhi Declaration: The Focus on Digital Security and Iran's Entry
Prerana P

What happened?
On 4 July, India hosted the Shanghai Cooperation (SCO) Summit online. The summit focused on "Towards a Secure SCO." India's AI-based language platform "Bashini" was used during the summit to bridge the language barriers. The leaders adopted two thematic joint statements, one focused on cooperation in countering radicalization, which leads to extremism and terrorism and the other focused on collaboration in digital transformation.

Indian Prime Minister Narendra Modi, in his opening remarks, stated: "The main focus of SCO should be on the benefits and aspirations of Central Asian nations…SCO members should understand each other's needs and sensitivities." A significant outcome of the SCO summit was the New Delhi Declaration. Click here for the New Delhi Declaration of the Council of Heads of State of Shanghai Cooperation Organization.

Russian President Vladimir Putin expressed his gratitude towards the member states for their support and declared his support toward the New Delhi Declaration. He further added that he firmly stands against the Western sanctions and "provocation." Pakistan PM Shehbaz Sharif underlined,the im ortance of condemning terrorism and any manifestations, and said: "Similarly, religious minorities should never be demonized in the pursuit of domestic, political agendas." The Chinese President called for "regional peace", and emphasized: "We must be highly vigilant against external attempts to foment a new Cold War or camp-based confrontation in our region." Kazakhstan President Kassym-Jomart Tokayev highlighted the need to enhance energy cooperation. Belarusian President Lukashenko pointed out: "Such challenges and threats as destructive cyberattacks, data theft, and targeted dissemination of fake news in the information space are becoming increasingly relevant among the member states."

What is the background?
First, the focus on terrorism and protecting territorial integrity. The member states reaffirmed their commitment to fighting terrorism, separatism, and extremism. India has declined to sign the Belt and Road Initiative (BRI) and the SCO Economic Development Strategy due to trade and territorial integrity concerns. India opposes the BRI because the China-Pakistan Economic Corridor (CPEC), passes through Jammu and Kashmir, and violates India's sovereignty and territorial integrity. The declaration also highlighted the importance of countering the use of information, communication technologies for criminal purposes, joint efforts against illicit drug trafficking, and cooperation in nuclear disarmament. The SCO members called for keeping outer space weapon-free, adhering to international biological and chemical weapons conventions.

Second, the focus on energy and digital security. The member states emphasized the role of digital transformation in achieving global, inclusive, and sustainable growth. They highlighted the potential of digital technologies to address various issues in sectors such as economics, health, and education. The COVID-19 pandemic enhanced the development of digital ecosystems, opening up new possibilities and growth avenues. India's Digital Public Infrastructure (DPI) proposal was encouraged by all the member states to promote fair competition, democratize technology and elevate inclusive digital growth. India will soon host the Annual Global Partnership on Artificial Intelligence. The summit emphasized the importance of developing secure and reliable digital infrastructure, promoting digital literacy, and ensuring affordable access to digital services.

Third, Iran's entry. It elevates trade developments in North-South Transport Corridor, which connects South Asia with Europe through Central Asia. It further stimulates economic trade, including petrochemicals, automobiles and trade investments. Iran holds significant oil and natural gas reserves that could enhance regional energy demands and cooperation.

What does it mean?
First, the impact of the New Delhi Declaration. The New Delhi Declaration strengthens the commitment of Shanghai Cooperation Organisation (SCO) member states to combat terrorism, separatism, and extremism. It promotes enhanced cooperation through joint efforts to disrupt terror financing, eliminate safe havens, and counter-radicalization.

Second, the declaration also emphasizes cooperation in digital transformation to leverage its potential for inclusive growth. It addresses challenges such as cybercrime, drug trafficking, and nuclear disarmament, promoting joint actions and collaboration. Overall, the declaration fosters greater cooperation, coordination, and a shared commitment among SCO members to address security challenges, advance digitalization, and tackle shared concerns for a more secure and prosperous region.
---
TWTW Review
Top Ten Emerging Technologies in 2023:Three Takeaways of the WEF Report
Ankit Singh

On 26 June, World Economic Forum (WEF) released its annual report on the emerging technologies of 2023 for its target audience of professionals across sectors discussing industry shaping and society-serving applications. The publication by the 'Centre for Fourth Industrial Revolution' aims to help business leaders and policy-makers to unlock the transformative potential of emerging technologies and their adoption.

The top ten technologies in the order were Flexible batteries, Generative artificial intelligence, Sustainable aviation fuel, Designer phages, Metaverse for mental health, Wearable plant sensors, Spatial omics, Flexible neural electronics, Sustainable computing and AI-facilitated healthcare. The flagship report project started in 2011 and contributed in identifying in little-known technologies.

This review identifies the following three takeaways from the report:

First, the focus from industrial transformation to health and environment transformation through technology. Almost all technologies in this year's report have human health and sustainability as the core, while previous year's reports focussed on disruptive industrial technologies, not necessarily society serving technologies. For example, role of AI and neural networks in observing stress and remote health in expanding access to health will have definitive role in serving society.

Second, the less attention to discuss the spatial underpinnings of the emerging technologies. The technology called designer phages is a technology which nullifies the potentially infecting proteins of a virus and can have far-reaching effects in improving standard human health. However, the leading bio-technology industries researching on bacterial phages are situated in advanced economies. This would entail, the filter-down arrangement in states which do not currently on bio-technology due to resource constraints. The contestations over patents, royalty and intellectual property rights hinder access to emerging technologies in their equity. Sustainable aviation fuel and sustainable computation would remain a pipedream for a state which is yet to witness substantial inclusion of its domestic population in the ecosystem of the industrial internet of things.

Third, the fourth industrial revolution and evolving idea of surveillance. The data-centric fourth industrial revolution is changing and reinventing the idea of community and its norms. Generative AI has been endorsed in this year's report as having the potential for generating new theories due to its powerful computation of data and macro-gazing data property. International institutions and states are cognizant of data management and have asserted that data centres are to be established in respective countries. International relations in the era of the fourth industrial revolution will be tested under the constraints of technological inequity as was witnessed in the cold war. This leaves a scope for a different approach by WEF with a different paradigm and a more diverse audience in mind rather than just investors and business leaders.

---
TWTW Regional Roundups
News from around the World

East and Southeast Asia This Week
China: US Treasury Secretary Janet Yellen arrives in Beijing
On 6 July, US Treasury Secretary Janet Yellen arrived in Beijing to mend US-China relations. She complained of the "punitive actions against US companies and new exports controls on citerical mineral" that China was imposing and that it was an "unfair economic practice." Chinese finance minister Li Kun said they hope that the United States will take concrete actions to provide for a conducive environment to flourish their relationship, further, he said: "No winners emerge from a trade war or from decoupling and 'breaking chains."

Timor-Leste: Welcoming Myanmar's Zin Mar Aung
On 04 July, Zin Mar Aung, the Union Minister for Foreign Affairs of the National Unity Government (NUG) tweeted about her visit to Timor-Leste. She attended the cabinet inauguration in Timor-Leste at the invitation of the country's President José Ramos-Horta. Timor-Leste, Asia's newest sovereign nation, invited Aung to the swearing-in ceremony for the country's premier and other cabinet ministers. Ramos-Horta has been vocal in condemning Myanmar's military coup and has called for stronger international action against the regime.

Timor-Leste's: Ninth constitutional government
On 01 July, the official website of the government of Timor-Leste reported that President José Ramos-Horta inaugurated the Ninth Constitutional Government, led by Prime Minister Kay Rala Xanana Gusmão, at the Nicolau Lobato Presidential Palace in Dili. The new government aims to continue the progress achieved until 2017 and improve efficiency in public services. The government's focus will be on infrastructure, healthcare, education, and boosting the economy through agriculture, tourism, and small industries. The Prime Minister emphasized the need for collective effort and courage to lead Timor-Leste towards development.

Myanmar: Military head as a new advisor
On 05 July, Myanmar Now reported that Myanmar's junta leader, Min Aung Hlaing, has appointed Lieutenant General Nyo Saw as his advisor. Nyo Saw previously served as the chair of the Myanmar Economic Corporation (MEC) while holding the position of Quartermaster General, and has a long history with a notorious military conglomerate. Despite being replaced as Quartermaster General in 2020, he retained the chairmanship of MEC. This recent appointment demonstrates Min Aung Hlaing's trust and loyalty in Nyo Saw.

South Asia This Week
Afghanistan: SCO countries urged to help
On 04 July, Indian PM Modi stated that the SCO countries must help Afghanistan in food, fuel and fertiliser shortages. Pakistani PM Sharif stated that the SCO needs to prevent the humanitarian crisis in Afghanistan. UNWFP has additionally announced that 10,000 metric tonnes of wheat have been delivered from India to Herat, Afghanistan.

Afghanistan: World Food Programme on fund shortage
On 05 July, ANI news reported that the World Food Programme (WFP) stated that more than 28 million people in Afghanistan are in need of emergency aid. The agency has decreased the number of families received aid to five million due to fund shortage. WFP estimated in 2023 that nearly 15.3 million people were food insecure.

Iran: Discussion with Sudan to restore ties
On 06 July, Iranian foreign minister Amirabdollahian met his Sudanese counterpart Aku Sadeq to discuss plans on restoring diplomatic ties. Iran officials stated that the two countries negotiated on resolving misunderstandings, strengthening political and economic relations. Sudan had previously cut diplomatic ties with Iran in 2016 following the storming of the Saudi Arabian embassy in Tehran.

Iran: Claims over seizing oil tankers
On 06 July, Reuters reported that Iran issued a statement regarding the attempt to seize two oil tankers in gulf waters. The Iranian authorities claimed that it had received a court order to seize the vessels. The US Navy stated that it had dispatched the destroyer USS McFaul to respond to the distress calls of the vessels. Iran said the Richmond Voyager's collision with an Iranian ship carrying seven crew members had injured five people and caused flooding on board, and that the tanker had not stopped after the incident.

Middle East and Africa This Week
South Sudan: President Kiir to contest in presidential election
On 05 July, Al Jazeera reported that President Salva Kiir announced that the delayed election is scheduled for 2024 with him as a contender. President Kiir is expected to contest against his rival, first Vice President Reik Machar. President Kiir expressed his gratitude for endorsements and support from his party. The opposition has accused the government of delaying the elections. President Kiir stated that he is committed to free and fair elections.

Nigeria: Chinese Navy fleet visit Lagos
On 04 July, Africanews reported that three Chinese navy vessels made a five-day stopover at Lagos, Nigeria. The Nigerian Navy spokesman Admiral Ayo-Vaughan stated that the visit to the Gulf of Guinea aimed at improving diplomacy between the two countries. The Chinese ambassador to Nigeria, Cui Jiachun stated: "Peace is not free, peace should be defended. So, I think that we need military security collaboration, so Africa-China, Nigeria-China can do things to not only safeguard the peace, but to protect the vessels in the Gulf of Aden and also here in the Gulf of Guinea."

Europe and the Americas This Week
Netherlands: Government collapses over a difference in regulating asylum policy
On 07 July, Netherlands' Prime Minister Mark Rutte announced his resignation after the unsuccessful rounds of negotiation over asylum policy. His conservative VVD party has been attempting to reduce the inflow of asylum seekers to 200 per month since the issue over overcrowding of migration centres sparked in 2022. Whereas his coalition parties, Christian Union, and the D66 opposed the move leading to the collapse of the government coalition. Since 2022, the number of asylum applications had increased by one-third (47,000), and as per government reports, 70,000 are expected to apply in 2023.

The UK: Limiting the emissions and its progress towards net zero
On 03 July, the UK Emissions Trading System Authority (UK ETS) announced its commencement of a reform, which will cap industrial, power and aviation emissions. UK ETS promised its consistent support towards the affected industries. From next year, the listed industries are required to bring down the emissions to net zero goal, due to which there will be an investment towards the decarbonization process. Between 2024-2027, the markets would receive extra allowances to protect from international pressures. At the end of each year, the remaining unused allowances can be sold to other firms. Further, domestic maritime transport, waste incineration and energy from the waste sector would be added to the scheme, and the authorities have encouraged the companies to eliminate the emissions and invest in clearer alternatives.

France: Macron proposes to fine parents of the young rioters to control outrage
On 04 July, France's President Emmanuel Macron, addressed hundreds of French authorities to discuss the deeper reasons which have plunged the country into deadly riots. More than 300 mayors reported on the damages across their municipalities and the government witnessed various riots, and accusations of the systemic racism among their security forces. Police mobilization raised to around 45,000 across the country with the mayors requesting the protesters and stating: "return to republican order." Macron has expressed the essentiality to understand the deeper reasons for the riot, while the right and left wing pointed fingers on one another.

Europe: EU court ruling on data privacy upsets Facebook
On 04 July, the European Court of Justice ruled that anti-trust agencies can check whether tech companies are complying with privacy rules, a probe that is usually conducted by national data privacy regulators. This has come as a complication for Facebook which had appealed against a 2019 German antitrust ruling. The issue was the manner in which Facebook sells ads to users by analyzing data on how users spend time on the platform. The European Court of Justice ruling said that Facebook "cannot justify" using personal data to serve ads citing "legitimate interest."

Ukraine: Grossi reports on IAEA inspection on the situation in Zaporizhzhia
On 05 July, IAEA reported on the situation in Ukraine, experts from the agency have conducted inspections at Ukraine's ZNPP nuclear power plant and have not observed any visible signs of mines or explosives. Additional access, however, is needed to confirm their absence, particularly on the rooftops of reactor units and certain areas of the turbine halls and cooling system. The IAEA emphasizes the importance of verifying the facts on the ground amid increasing military tension in the region. The main external power line to the ZNPP has been reconnected after a temporary disruption.

Russia: Moscow calls supplying cluster bombs to Ukraine an admission of Kiev's failure
On 07 July, the Russian ambassador to Washington stated that the US decision to include cluster munitions, and military aid to Ukraine is an administrative failure of Kyiv's administration and called it as a "desperate attempt to stave off defeat". On 7 July, the White House and the Pentagon confirmed that the US would be sending dual-purpose improved conventional munitions (DPICM) to Ukraine, citing that the West was running short of conventional 155mm artillery ammunition. In his statement, Antonov said the move by the US is ignoring the concerns of Washington's allies- many of whom have ratified the Convention on Cluster Munitions. The US Undersecretary of Defense for Policy told reporters at the Pentagon that the decision was driven by "the urgency of the moment" and the desire to keep the Ukrainians fighting.

Argentina: MERCOSUR summit; stalled EU trade deal discussed
On 4 July, the South American regional trade bloc MERCOSUR began its two-day summit in Puerto Iguazú, Argentina. A key agenda at the summit was to find a response to the new demands of the EU and for the EU - MERCOSUR trade deal. The Free Trade Agreement had been finalized in 2019 after lengthy negotiations. However, ratification was put on hold after EU concerns over climate policies and environmental issues including Amazon deforestation. Following this, the EU included an environmental "side-letter" to the original deal which was deemed unacceptable by MERCOSUR countries. At the summit, Brazil, which holds the MERCOSUR Presidency for the next six months, called for a "forceful" response to the EU. While Brazil's President asserted, "Strategic partners do not negotiate with mistrust and threats of sanctions," he desired his commitment to developing a solution to the EU's demands.

Space: ESA launches Euclid space telescope
On 1 July, European Space Agency launched Euclid space telescope to be put a Langrage point, 1.6 million kms away. The project included 2000 scientists from 13 EU nations along with Japan, US and Canada. The objective of the mission is to study dark matter and dark energy to discover fabrics and mechanics of universe. The wide angle will supplement narrow angle James Webb telescope which zeroes in on particular objects.

The US: Federal Court restricts federal agencies from frequent contact with social media
On 4 July, during the hearing of a lawsuit brought by Republican attorneys general in Louisiana and Missouri against federal agencies and some officials on their over-the-top efforts in moderating content by social media firms. The ruling cited the Free Speech Clause of the First Amendment to the United States Constitution and barred agencies like the Department of Health and Human Services and the FBI from influencing behaviour during health crises and misinformation.

The US: Trump fundraising doubles after indictment
On 6 July, Reuters reported that Donald Trump's election funding campaign benefitted from legal troubles like his indictment. Trump's election campaign gathered around USD 35 million from April to June. Trump leads the popularity index with his nearest competitor Ron DeSantis, who has a 20 per cent lesser approval rate and had gathered USD 20 million for his election campaign.

The US: Biden on 'Israel-style" security guarantees for Ukraine
On 07 July, in an interview with CNN's Fareed Zakaria, President Joe Biden stated that the US is willing to offer Ukraine a sort of security arrangement currently offered to Israel instead of membership in NATO, reiterating that Kyiv is not ready for NATO membership yet. He said: "I don't think there is unanimity in NATO about whether or not to bring Ukraine into the NATO family now, at this moment, in the middle of a war", referring to the fact that membership in NATO would mean a commitment to defend all of its territory. This is in the context of the upcoming NATO summit in Vilnius, where Ukraine has demanded an invitation from NATO or, at the least an announcement when it might be ready to bring Kiev on board. The idea of the Israel model was first mentioned by the New York Times in June, which called it a time-limited commitment to maintain the flow of Western weapons to Kyiv.

Argentina: To push for July dues to IMF till month end
On 6 July, Argentine authorities announced that they will unify the debt repayments to IMF in a single repayment of USD 2.6 billion. Argentina used it Special Drawing Rights with IMF and currency swap with China in Yuan to repay of June dues in June. The partial allowance of repayment of debt dues in Chinese currency was agreed in order to not weaken its Dollar reserves. A delegation will visit Washington next week to finalize the renegotiation of its USD 44 billion loan with the IMF.

About the Authors
Harini Madhusudan, Rashmi Ramesh, Akriti Sharma and Ankit Singh are PhD scholars in the School of Conflict and Security Studies at the National Institute of Advanced Studies. Padmashree Anandhan, Anu Maria Joseph, Femy Francis and Rishika Yadav are Research Associates at NIAS. Sneha Sunrendaran, Prerena P and Ryan Marcus Manuel are Research Interns at NIAS.