Photo Source: Hindustan Times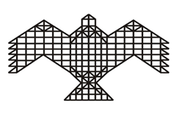 NIAS Course on Global Politics
National Institute of Advanced Studies (NIAS)
Indian Institute of Science Campus, Bangalore
For any further information or to subscribe to GP alerts send an email to subachandran@nias.res.in
The World This Week
India: Prime Minister Narendra Modi meets President of UAE
The World This Week #222, Vol. 5, No.26
16 July 2023
Regional Round-ups
East and Southeast Asia This Week
Myanmar: Outrage over secret meeting with Thailand's Foreign Minister
On 13 July, Myanmar reported that outrage ensued over Thailand's Foreign Minister Don Pramudwinai's secret meeting with Aung San Suu Kyi were revealed. Don confirmed the encounter during an ASEAN foreign ministers' meeting, claiming Suu Kyi was in good health and advocated dialogue to resolve Myanmar's crisis. Critics argue the meeting undermines ASEAN's efforts, as Indonesia currently chairs the bloc's mediation attempts with Myanmar. Speculation arises that the junta may favor countries supportive of its regime. Don's outgoing status as part of an expiring government, adds controversy, and his previous meeting with the junta led to condemnation from Myanmar civil society organizations and division within ASEAN.
Indonesia: Saudi Arabia joins ASEAN
On 12 July, Antara Indonesia News Agency reported that Saudi Arabia joined ASEAN's Treaty of Amity and Cooperation, becoming the 51st country to sign. Indonesian Foreign Affairs Minister Retno Marsudi welcomed Saudi Arabia to the ASEAN family during the signing ceremony at the 56th ASEAN Foreign Ministers' Meeting. She stressed the importance of these principles amid current geopolitical dynamics, aiming to foster peace, stability, and prosperity in the Indo-Pacific region. Indonesia also seeks accession for Panama, Spain, and Mexico at the 43rd ASEAN Summit in September 2023.
South Asia This Week
India: Prime Minister Narendra Modi meets President of UAE
On 15 July, Prime Minister Narendra Modi met with the President of UAE, H.H. Sheikh Mohamed bin Zayed Al Nahyan in Abu Dhabi. Both leaders discussed bilateral relations in trade and investment, energy, climate action, renewables, and people-to-people ties. Both sides signed three MoU on establishing a framework to promote the use of local currencies for cross-border transactions, bilateral cooperation on interlinking payment and messaging systems, and education collaboration. A separate Joint Statement on Climate Change was also issued ahead of COP 28 which UAE will host. Prime Minister of India highlighted India's efforts and initiatives to address climate change, including International SolarAlliance, Coalition for Disaster Resilient Infrastructure, International Year of Millets, and Mission Lifestyle for Environment (LiFE).
Maldives: Bilateral talks with Egypt
On 17 July, the Maldives and Egypt held the second round of bilateral talks. Maldivian State Minister for Foreign Affairs Ahmed Khaleel met with the Assistant Minister for Asian Affairs at the Egyptian Foreign Ministry, Ayman Kamel. A joint statement released said: "successful consultations, held in a warm and friendly atmosphere." The discussions focused on deepening the engagement in the economy and trade, technical exchange, tourism, culture, heritage, health and education, youth and sports, climate change and environmental vulnerabilities, security and counter-terrorism, as well as international issues of mutual interest.
India: Minister of External Affairs attends BIMSTEC meeting
On 17 July, the first-ever Foreign Ministers' meeting of the Bay of Bengal Initiative for Multi-Sectoral Technical and Economic Cooperation (BIMSTEC) was held in Bangkok. Minister of External Affairs tweeted: "Focused on strengthening resilience and coordination among BIMSTEC members, reflecting the challenges that we all confront today. Explored new facets and activities to enter new areas of cooperation. Food, health and energy security are common concerns. Technology solutions can be subject for both collaboration and exchange of best practices. Our common objective is to enhance growth and promote prosperity. Agreed to meet more frequently to take these ideas further."
Middle East and Africa This Week
Syria: Iraq's PM visit to Damascus
On 16 July, Iraq's Prime Minister Mohammed Shia al-Sudani visited Damascus and held talks with the Syrian Prime Minister Bashar al-Assad. The talks focused on steps taken to combat cross-border drug trafficking, return of Syrian refugees, effects of sanctions and the water shortage in the Euphrates. Both countries face a water crunch due to the upstream damming by Turkey. Al-Sudani stressed on working together with Syria to fight drought conditions and to gain a fair share of the river water.
Yemen: Operation to salvage the FSO Safer oil tanker
On 16 July, the operation to salvage the oil tanker FSO Safer and prevent a large-scale oil spill made substantial gains. Led by the UN, it is one of its kind operations off the coast of Yemen, aimed at transferring more than 1.1 million barrels of oil to another vessel. Nautica, the replacement vessel, sailed from Djibouti towards the Hodeidah port. Despite being risky, the operation is very crucial, as the FSO Safer is decaying and can develop cracks or explode, resulting in one of the biggest oil spills in a marine ecosystem-rich area.
Nigeria: President Tinubu appointed as West Africa bloc chief
On 10 July, Nigerian President Bola Tinubu was appointed as ECOWAS's new chairman. President Tinubu has called for swift action against insecurity and coups in Guinea-Bissau. Tinubu has pledged to prioritise political stability, peace and security and regional economy. Tinubu is expected to have a one-year tenure.
Kenya: Iranian President begins his Africa tour
On 12 July, Iranian President Ebrahim Raisi began his three-country tour of Africa in Kenya. He described the visit as a "new beginning" in relations with the continent. He will be visiting Zimbabwe and Uganda besides Kenya. Iran and Kenya signed five memorandums of understanding relating to information technology, livestock products, fisheries and investment promotion. Raisi stated: "None of us are satisfied with the current volume of trade and the current economic exchange between countries." Kenyan President William Ruto said that the new commitments would facilitate the export of more Kenyan tea, meat and other agricultural products to Iran.
Europe and the Americas This Week
Europe: Modi and Macron sign deal over Rafales and Scorpene submarines
On 13 July, Prime Minister Modi visited President Macron as a guest of honour on the annual Bastille parade. France hoped to strengthen cooperation on various topics which includes military sales, and strategic Indo-Pacific region. During his speech, President Macron praised India calling the country a "key partner." Further, Macron along with Modi would preside over the upcoming annual military parade which marks France's national day. Further, India's Defence Acquisition Council has approved Rafales for the India's Navy, purchased three Scorpene submarines, developed by Spain and France, and the prices are well negotiated with the French. However, in April, the campaign group Amnesty International accused Modi's government of being authoritarian, where freedom of expression has declined. The two-day meet included talks which aimed to tackle the pertaining climatic concerns. Further, in the Washington trip, the Human rights organizations questioned Modi's status towards the country's human rights cases, to which Modi answered: "Democracy runs in our veins."

Europe: EU to remove farm and fish import barriers from Japan
On 13 July, European Commission President Ursula von der Leyen said that the EU has decided to lift the restrictions on farm and fish imports that it had imposed on Japan following the 2011 Fukushima nuclear disaster. The announcement was made after the 29th EU-Japan summit in Brussels where Japan's Prime Minister Fumio Kishida interacted with the European Commission president. Leyen stated: "We have taken this decision based on science and based on the proof of evidence and based on the assessment of the International Atomic Energy Agency and we also agreed to solve several other trade issues in the course of this year, in particular the access for our agricultural products to the Japanese market."
Latin America: Record foreign inflows at USD 225 billion
On 10 July, a Reuters report quoted a report by UN Economic Commission for Latin America and the Caribbean which mentioned that FDI increased by 55 per cent from 2021 levels. Investment sectors like oil, gas and manufacturing sectors were preferred as favorable destinations as supply chains are getting rejigged across the world. The total numbers of mergers and acquisitions increased 7 per cent, Brazil took the lions share of 41 per cent, followed by Mexico at 17 per cent.
The US: No reparations to developing countries hit by climate fueled disasters
On 13 July, the U.S. special envoy on climate change explained to a congressional hearing that Washington would never contribute to a fund that would pay countries that have been damaged by flood and other climate driven disasters. A funding mechanism was discussed during COP 27 conference in Egypt, however, the U.S and other advanced economies have shied away from the idea of liability for historic emitters.
Cuba: Cuba alleges presence of a nuclear-powered US submarine at Guantanamo Bay
On 11 July, Cuba said that the US had recently stationed a nuclear-powered submarine at the military base in Guantanamo Bay from 5 July to 8 July, terming it as a "provocative escalation." The foreign ministry stated: "The presence of a nuclear submarine there at this moment makes it imperative to wonder what is the military reason behind this action in this peaceful region of the world." Meanwhile, Washington refused to respond to the news, calling it an excuse by the Cuban government to shift focus from the two-year anniversary of the 2021 street protests, which were the biggest since the 1959 revolution.
Paraguay: President-elect visits Taiwan
On 11 July, Paraguay's President-elect Santiago Pena visited Taiwan, reaffirming his nation's ties with Taiwan. Paraguay is the only country in South America to maintain official relations with Taiwan and almost no diplomatic ties with China. Pena stated: "I will work for the next few years to convey to the people of Taiwan, mainly to the business community, that investing in Paraguay not only responds to a diplomatic interest but also responds to both nations' mutual economic benefit." Maintaining engagement with Taiwan had been one of Pena's election pledges, while his opponent had stood for opening relations with China.
Guatemala: Electoral tribunal confirms election results while attorney general suspends second-placed party
On 12 July, the country's Supreme Electoral Tribunal approved the results of the 25 June Presidential elections. However, confusion arose when the attorney general's office declared that the Seed Movement, led by Bernardo Arevalo which came second in the elections, was suspended. This follows the uncertainty surrounding the results of the first round of the Presidential elections. Following the new updates, Guatemalans gathered outside the electoral tribunal in protest. Meanwhile, electoral authorities have confirmed that Sandra Torres, whose party came first in the 25 June elections and Bernardo Arevalo would face each other on 20 August for the second round of the Presidential elections.
About the Authors
Harini Madhusudan, Rashmi Ramesh, Akriti Sharma and Ankit Singh are PhD scholars in the School of Conflict and Security Studies at the National Institute of Advanced Studies. Padmashree Anandhan, Anu Maria Joseph, Femy Francis and Rishika Yadav are Research Associates at NIAS. Sneha Sunrendaran, Prerena P and Ryan Marcus Manuel are Research Interns at NIAS.