Photo Source: Paul Lorgerie, Reuters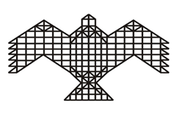 NIAS Course on Global Politics
National Institute of Advanced Studies (NIAS)
Indian Institute of Science Campus, Bangalore
For any further information or to subscribe to GP alerts send an email to subachandran@nias.res.in
NIAS AFRICA STUDIES
The Wagner Group in Africa: Fallouts of the failed revolt in Russia
On 23 June, the Wagner group, headed by Yevgeny Prigozhin who had closer ties with Russian President Vladimir Putin, revolted against Moscow. Although the deal brokered by Belarusian President Alexander Lukashenko ended teh revolt, the equation between Putin and Prigozhin is being questioned, with uncertainty over the group's activities in Africa. It has also raised questions about the Russia-Africa relations, where Wagner has been a significant player.
On 28 June, Russian foreign ministry spokesperson Maria Zakharova commented: "Whether they continue on in African countries, whether they continue to work under contracts and stay there depends on the sovereign authorities of the African countries." Zakharova added that the leaders of the African countries have hired professionals, experts, and instructors, entered into agreements with them, and invited them to their countries. For African countries, what should matter is the effectiveness of personnel engaged to carry out extremely difficult duties, rather than politicised evaluations.
On 29 June, Russian defence ministry spokesperson Dmitry Peskov stated: "We have state co-operation with the Central African Republic, we will continue it, it is supported by the necessary agreements, and, of course, our military advisers will continue their activities in the necessary and demanded quantity. The company [Wagner] had an independent business there, and the state [of Russia] had nothing to do with this business."
Fidèle Gouandjika, a special adviser to Central African Republic President Faustin-Archange Touadéra, told Agence France-Presse that CAR had signed "a defence deal with Russia and not Wagner. Moscow has subcontracted to Wagner, and if Russia doesn't agree, it will send us a new contingent. If Moscow decides to withdraw them and send us the Beethovens or the Mozarts rather than Wagner's, we will have them."
The Wagner Group operates in Mali, Libya, Sudan and the Central African Republic through the direct engagement of the Russian Ministry of Defence. For Russia, the Wagner was considered as a pipeline for Russia's strategy in Africa. Wagner's involvement in Libya, Mali and CAR played a significant role in Moscow securing 15 abstentions from African countries in the UN's resolution condemning its aggression in Ukraine.
If so, what will be the unfolding uncertainties in Africa following the Wagner mutiny? What will be the trajectory of the Russia-Africa relations? Can African countries rely on Wagner any more? What are African countries' options beyond Wagner?
Wagner's revolt: Four issues for Russia and Africa
First, Wagner in Africa was a win-win relationship for Russia and the Wagner Group. For Russia, Wagner was the best source to expand its influence in Africa and for Wagner, Russia's prestige was best to profit from Africa's natural resources as well as Russian weapons.
However, following the revolt, Russia is shifting its stance. Initially, Russia commented that the group would continue its operations in Africa. However, later it said that the future of Wagner contracts depend on the African countries that the host sought for the services of Wagner. Russia's shifting stance questions Africa's image as Russia as alternative to the West and as a trustable partner. The revolt has imperilled not only the Wagner group's activities, but also Russia-Africa bilateral relations.
Second, for African countries, especially in Mali and Burkina Faso, following the rise of anti-West sentiments that collided with the French withdrawal and end of MINUSMA, Russia's Wagner was the immediate alternative. In February, during Russian Foreign Minister Sergei Lavrov's visit to Mali, Moscow had promised continued military support to West African countries in the battle against Islamist militants. Mali, Burkina Faso, CAR, Sudan and Libya, all the countries where Wagner had presence, are grappling with a delicate security atmosphere threatened by jihadist insurgency, rebel groups and ethnic conflicts. Prompted by its interventions in Mali as well as its success in influencing public opinion, Wagner successfully made overtures in other west African countries including Burkina Faso and Ivory Coast. With Wagner's failed mutiny, there is a lack of clarity on the prospects of the group's presence, prompting a security dilemma in African countries.
Third, the Wagner heavily relied on the Russian defence ministry for weapons. They supplied arms and weapons and trained regional forces in fighting jihadist threats, unconstrained by human rights responsibilities in Africa. In turn, Russia demanded concessions to access natural resources, commercial contracts, and strategic airbases or ports. For struggling economies and insecurities in Africa, Wagner weapon supply, business subsidiaries and Wagner services with mining rights and market access were an advantage. The Wagner-Russia uncertainty put forward an unclear prospect of weapon supply and business entities and labour sectors in Africa.
Fourth, for the authoritarian regimes in Africa, especially for Mali, Burkina Faso, Sudan and Libya, Wagner was a source to enhance their power, and to protect African authoritarian leaders and their properties without being externally intervened unlike the West. For African countries that hired Wagner and has direct security cooperation with Moscow, the mutiny has put leaders in hardship in opting Russia or Wagner
Beyond Wagner: Are there other options for Africa?
Wagner is not the only PMC active in Africa. According to a study by the Group of Research and Information on Peace and Security (GRIP), an independent research institute based in Brussels, "private military companies have increased their power and influence in many African countries over the past four years." The US companies of CACI and Academi are among the most prominent military companies present in the continent, apart from Wagner. London based Sandline International is active in Papua New Guinea. South Africa based Executive Outcomes is active in Angola and Sierra Leone. In addition, French company Secopex, British based Aegis Defence Services and G4S, and Germany's Xeless and Asgaard are active in the continent. Wagner mercenaries appear to face a large amount of criticism on human rights atrocities. However, other private military companies, which are ultimately business entities, including those from the US and Europe, active in Africa, are unlikely to take human rights into account. While Wagner's activities in Africa were more transparent, other PMCs are more opaque.
More than a shortage of options, the deteriorating Russia-Wagner relationship would mean that there will be fierce competition among other actors and PMCs to increase their footprints in Africa. Meanwhile, China is also trying to expand its security interventions in Africa. On 5 July, a Chinese naval fleet reached Lagos aimed at improving maritime security. Chinese ambassador to Nigeria Cai Jianchun stated: "Peace is not free, peace should be defended. So I think that we need military security collaboration. So Africa-China, Nigeria-China can do things to not only safeguard the peace, but to protect the vessels in the Gulf of Aden and also here in the Gulf of Guinea."
More than an alternative dilemma, the Wagner uncertainty in Africa will become an opportunity for other players to fill the void. However, African countries' over dependency on PMCs is a matter of concern in terms of territorial sovereignty, human rights and their lucrative objectives.
---
About the authors
Anu Maria Joseph is a Research Assistant at NIAS.