Photo Source: Dawn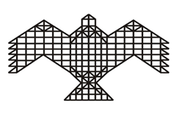 NIAS Course on Global Politics
National Institute of Advanced Studies (NIAS)
Indian Institute of Science Campus, Bangalore
For any further information or to subscribe to GP alerts send an email to subachandran@nias.res.in
NIAS PAKISTAN READER
Pakistan's e-Sport Industry: A Profile
On 9 July, Pakistan's team of three players defeated South Korea to clinch the Gamers8 Tekken 7 Nations Cup organized by the Saudi Esports Federation in Riyadh. The tournament, held from 6-9 July had 16 national teams participating in it. Arslan "Ash" Siddique, Atif Butt, and Imran Khan represented Pakistan at the tournament.

The three players have prior experience in competing in e-sport tournaments. On 5 February, Atif Butt won the Tekken World Tour 2022 tournament, earning the title "King of the Iron Fist" in Amsterdam. Similarly, Siddique has also won international accolades, winning the 2019 Tekken 7 tournament in Japan, and the 2023 Tekken 7 at EVO Japan. He was also the ESPN Esports Player of the Year. Meanwhile, Khan placed second in the 2022 Tekken 7 contest at EVO Japan.

The gradual rise of e-sports
Over the last few years, the lucrative e-sports industry or competitive video gaming has gained a steady and growing foothold in Pakistan. Gamers and gaming communities have emerged, and video gaming is transforming from a pastime to a professional career choice. A majority of the individuals involved in the industry are under-35 years old, with access to mobile phones and high-speed internet connectivity. Pakistan has a sizeable youth population with almost 64 percent of the population under 30 years of age. This has largely helped the proliferation of gaming in Pakistan. While digital literacy in the country is not at an enviable level, the tech-savvy youth who have access to the internet have taken to e-sports and organized into gaming communities. These gamers and communities conduct regional tournaments and have also represented Pakistan at international e-sports events.

The focus on Pakistani talent in the e-sports sector perhaps began in 2015, when Syed "SumaiL" Hassan, a Pakistani-origin professional Dota 2 player won the title of the youngest player to win USD one million in the e-sport.

Although shooter games like Call of Duty, Counter-Strike: Global Offensive, or sport-based games like FIFA and Need for Speed attract a sizeable number of players, multiplayer online battle arena games (MOBA) like DOTA 2, League of Legends and Tekken are also popular. However, PUBG Mobile was the game that sparked the E-sport industry's rise and reach in Pakistan.

How the e-sport industry is receiving support for growth
The age of the internet and, subsequently, the digitization initiatives introduced in society have led to an increased number of people having access to the internet and technology. The esports industry has emerged as a potential employment sector, attractive to the youth. However, it is not limited to competitive gamers. Streamers, game developers, graphic designers, gaming asset designers, tournament organizers, and even commentators have found the e-sports industry a revenue-generating venture. E-sports growing prominence has allowed startups to emerge, even receiving backing from global firms like Google. Google helped launch the Gaming Growth Lab to aid Pakistani startups involved in producing gaming applications for android phones and organizing competitions with support from local and international sponsors.

In 2020, then Minister for Science and Technology, Fawad Chaudhry, had been a vocal supporter of the e-sports industry, pushing for it to be recognized as a "new sensation in Pakistan" with the need for a comprehensive regional framework for its consolidation. In 2021, the government officially recognized esports as an "official sport" through the E-PAK initiative, with an MoU signed between Pakistan Sports Body and Pakistan Science Foundation

In 2021, UAE-based e-sports and gaming company, Galaxy Racer, opened a branch in Pakistan, named Galaxy Racer Pakistan (GXR Pakistan), marking a tech partnership between the two nations. They partnered with the Pakistan government's Special Technology Zones Authority, which facilitates foreign investors. In January 2022, GXR Pakistan organized Pakistan's biggest e-sports and gaming festival called Gamer's Galaxy. The tournament included games like FIFA 22, Tekken 7, PUBG Mobile, Valorant as well as Valorant Spike Rush 2v2, the country's first female e-sports event. Galaxy Racer Pakistan CEO Fakhr-e-Alam described the event as: "A new era of gaming and esports in the country."

Overcoming societal judgements
In a society that prioritizes a "stable" career, taking up gaming professionally is not an easy or popular choice for Pakistani youth. The gaming world has long been associated with violence, parasocial behaviour, addictions, and difficulties in holding face-to-face communications. Added to that, the lack of finances, sponsorships, and resources such as gaming equipment and high-speed internet connectivity creates hinderance to people who wish to take to the e-sport industry. These problems further exacerbate if the aspiring gamer is from a financially non-stable background.

However, the e-sport industry has also sensed these issues. For instance, PUBG Mobile (PUBGM) has managed to retain its popularity among a diverse age group in the country in the category of a mobile-first market. Since mobile phones are much more accessible to a larger part of society, the game continues to hold relevance despite the popularity of newer games. In 2021, PUBGM launched a new initiative 'Campus Empower.' With the tagline 'Khwabon ki jeet,' it aimed to attract students to compete in events and win cash prizes up to PKR 7 million, encouraging them to finance their studies through gaming. PUBGM events were planned across 30 top universities across the country. To address the prevalent criticism against the gaming industry from a certain section of society, workshops were also organized to disseminate information to parents, and others about the importance of the industry. The initiative aimed to nurture a healthy gaming culture for students.

PUBGM also expanded into the region of physical sports, sponsoring cricket teams including the national cricket team. These partnerships between the physical sport sector and e-sports shows the growing influence of the latter and the way it markets to cater to the Pakistani population. Allying with physical sports, especially cricket was seen as a smart move owing to the game's popularity. The larger goal is to familiarise the common man with e-sport culture, giving it the same attention afforded to physical sports.

What does data show?
According to data, there are almost 30 million gamers in Pakistan, accounting for 16 per cent of the population. By 2026, the number is projected to rise to 50.9 million. Pakistan is the 11th largest market globally in terms of E-sports earnings.

Pakistan Software Houses Association Chairman, Muhammad Zohaib Khan has predicted that the gaming industry's revenue will cross USD 200 million in 2023, with an annual growth rate of 9.77 per cent from 2023-2027. He said: "Mobile games alone have generated USD 171.30 million in 2022." However, he also pointed out that Pakistan's global share is limited to USD 50 million while the gaming industry's global contribution is over USD 500 billion.

Pakistan's gaming industry currently employs around 8,500 game developers in three major sub-sectors, namely gaming products, middleware, and gaming services. However, with a strong youth population, almost 116 million broadband users, and 113 million 3G or 4G subscribers, Pakistan is a potentially huge market for the online gaming sector.

The Road Ahead
With the coming of the metaverse in the tech world, the scope of expansion for the gaming industry has also widened. In 2022, NARSUN Studios, a technology enterprise in Pakistan, announced that they were launching the first metaverse in Pakistan named The Cloud City Metaverse (TCCM). NARSUN Studios, which is also involved in game development, published an advert in Dawn stating that TCCM would be built using Unreal Engine 5, an engine that "combines high-end graphics, hyper realistic environments and great virtual design," which will enable users to enjoy a well-rounded experience. Umar Abbas, founder and CEO of NARSUN Studios and Co-founder of TCCM remarked: "We want to educate our people about the beauty of this space and bring more opportunities to our country. Pakistan has always been perceived as tech-illiterate, but this will be a sign to the world that we can do it too." The introduction of metaverse is a positive sign for the e-sports industry in the country, provided that they can adopt and assimilate the existing technology with the opportunities afforded by metaverse. It also calls for greater support and resources from the government and sponsors.