Photo Source: Khalil Senosi, AP Photo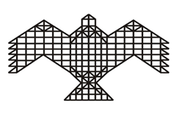 NIAS Course on Global Politics
National Institute of Advanced Studies (NIAS)
Indian Institute of Science Campus, Bangalore
For any further information or to subscribe to GP alerts send an email to subachandran@nias.res.in
NIAS AFRICA STUDIES
Africa Climate Summit: Rising new leadership in climate action
On 4 September, a three-day Africa Climate Summit began at Nairobi, centred on the theme "Driving green growth and climate finance solutions for Africa and the world." Kenyan President William Ruto hosted African leaders and numerous delegates including UN Secretary-General António Guterres, European Commission's President Ursula von der Leyen, and US Special Envoy for Climate John Kerry. The Nairobi Declaration on Climate Change and Call to Action was adopted unanimously at the end of the summit, declaring: "Africa possesses both the potential and the ambition to be a vital component of the global solution to climate change."
Discussions at the summit revolved around a possible new global carbon taxation regime that could encompass carbon tax on aviation, maritime transport, and fossil fuel trade, thereby reforming existing financial institutions and climate financing for Africa and the global south. African leaders called for a restructuring of existing debts and the formulation of a new Global Climate Finance Charter through the UN and the COP processes by 2025. Sustainability and green energy potential of the continent were also highlighted. President Ruto stated: "Africa holds the key to accelerating decarbonization of the global economy. We are not just a continent rich in resources. We are a powerhouse of untapped potential, eager to engage and fairly compete in the global markets."
Various contributions were announced at the summit. The UAE pledged USD 4.5 billion as an investment in clean energy in the continent. The African Development Bank announced USD 25 billion toward climate financing by 2025. Britain promised GBP 49 million worth of aid to UK-supported projects in the renewable energy sector, while the US pledged USD 30 million to cover food security and climate resilience initiatives.
Africa's climate vulnerability
Africa has recorded a sustained increase in warming above the global average over the past 60 years. It has experienced climate change-induced disasters; however, struggles in terms of relief efforts post-disasters. 2022 recorded heatwaves, heavy rains, floods, droughts, tropical cyclones, and climate-sensitive diseases across the continent. According to the State of the Climate in Africa 2022 report by the World Meteorological Organisation (WMO), over 110 million people in Africa were directly affected by climate hazards, resulting in over USD 8.5 billion in economic damages. However, the increasing climate vulnerability in Africa has been decried as a consequence of the lack of climate action from other continents. Africa emits a small percentage of global emissions, and in the past 20 years, has contributed the least share of global greenhouse gases (3.4 - 3.9 per cent). The relief efforts to cope with the wide-scale devastation are exacerbated by existing conflicts, incapable institutions, and weak economies. This has led to dependency on external aid for disaster relief. Nonetheless, Africa receives only 12 per cent of the USD 300 billion annual financing for climate relief.
Africa's untapped renewable energy sector
The summit showcased the continent's strengths in renewable energy resources. With large areas of uninhabited land, intense solar radiations, and offshore wind capacities among others, Africa is a hotspot for renewable energy generation. However, this has remained underutilised due to the lack of investments. In 2021, global renewable energy investment reached almost USD 434 billion, of which only 0.6 per cent was in African countries. In two decades, only two per cent of global renewable energy investments have reached the continent. Investing in the renewable sector is vital in creating employment, accelerating economic growth, alleviating stress on the growing energy demand, and empowering local communities and stakeholders. Renewable electricity can boost the continent's industries and supply chains towards sustainable development. Green energy requires active investment which can go on to benefit both domestically and internationally According to the International Energy Agency, Africa can generate five million tonnes (Mt) of hydrogen by 2030 and 20 Mt by 2050, with 80 per cent from low-carbon technologies and at low costs.
Global north's responsibility and failure in climate financing
Climate financing by the global north is considered as debt owed to the global south, which faces a disproportionate impact of climate change due to the activities of the former. Although the developed countries have pledged to contribute financially, these have not been fulfilled. For instance, in 2010, an annual amount of USD 100 billion was promised as climate funding. However, this commitment has been postponed to 2025 owing to a failure in raising the funds. The 2010 Green Climate Fund initiative that the G77 advocated has only received around USD 13.9 billion. These figures are extremely inadequate compared to the scale of funding required for climate action in the global south.
Attempt to position Africa as a leader in climate action
The summit was also aimed to show that the continent is ready to take a leading role in combating climate change. Moreover, it is projected to contain 40 per cent of the global workforce by 2100, which, with adequate investment, can play a vital role in climate action. With vast varieties of ecosystems that can function as carbon sinks, Africa has some of the world's largest carbon sequestration units. Apart from the renewable energy sector, sustainable agriculture can also be practised on the large tracts of uncultivated arable land that are available. These factors indicate that with proper investments, funding, and collaborations with the right actors, it can be a major player in tackling climate change. With increasing climate summits and proposals cropping up from the global south, Africa is gearing up to take an active role in climate action.
---
About the author
Sneha Surendran is a Postgraduate Scholar at OP Jindal University, Haryana.