Photo Source: The Himalayan Times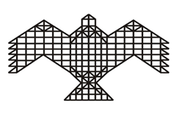 NIAS Course on Global Politics
National Institute of Advanced Studies (NIAS)
Indian Institute of Science Campus, Bangalore
For any further information or to subscribe to GP alerts send an email to subachandran@nias.res.in
The Himalayan Triangle
Indian and Chinese investments in Nepal: Managing asymmetry
Talking about 'neighbourhood first' is not enough. India needs to walk the talk and action needs to be seen in the ground.
Can China and India join hands for a stable, prosperous Nepal for equal shared benefits of all? Can Nepal develop a triangular relationship with both countries, without undermining its relationship with either India or China?
Nepal has deep-rooted relations with both China and India. Kathmandu's bilateral relations with Beijing is seen with apprehension in India; the same is the case with former's relations with New Delhi in China.
The greatest challenge in Nepal's foreign relations is to build mutual trust and win confidence from the Indian side and to maintain balanced and equidistant relations with both China and India.

Indian Investments in Nepal
Along with the Government of India, Indian firms are also one of the biggest investors in Nepal, accounting for nearly 40 per cent of foreign direct investments in the tourism, manufacturing, banking, insurance, dry port, telecommunication and power sectors. Indian tourists are the largest cluster of tourists as well. Completion of the much-hyped Jayanagar-Janakpur-Bardiwas railway will attract more Indian tourists inside the country. The operationalization of this route could mean more opportunity to the country at a time when Nepal is celebrating Visit Nepal Year in 2020. Furthermore, being a cheaper mode of transportation, it would be easy and accessible for people to travel across the border. The Raxaul-Motihari-Amlekhgunj petroleum pipeline will facilitate smooth supply for petroleum products to Nepal.
With more Indian investments and development assistance of infrastructure projects in Nepal, general people feel that India needs to do more to connect the smaller nations such as Bhutan, Nepal and Bangladesh through better road, rail connectivity and waterways. This is primarily due to limited transport arrangements connecting countries in South Asia, trade costs (or transport costs) are typically high in this region. India needs to reduce the cost of trading by directing aid towards improving regional transport connectivity, especially between north-eastern states and smaller countries like Bangladesh, Bhutan and Nepal. Enhancing connectivity among countries in South Asia fosters regional growth and prosperity and will help India emerge as an Asian economic juggernaut.
Only talking about 'neighbourhood first' is not enough. Action needs to be seen in the ground. In comparison to China, Indian projects in the neighbourhood are infamous for delays.

Chinese investments in Nepal
As an immediate neighbour of China, Nepal has signed the Memorandum of Understanding on the BRI. Nepal's participation in the Belt and Road Initiative (BRI) goes beyond physical connectivity to include connectivity of ideas, trade, finance and the whole spectrum of people to people connectivity.
Connectivity problems facing Nepal on its northern border with the PRC are related to the Himalayan mountain range, which has eight out of the 10 highest mountain peaks in the world. Nine points of connectivity with Tibet have been identified, of which only several are economically feasible at present. The one that is operational and used for trade with the PRC is in Kodari along the Friendship Road connecting Kathmandu with Lhasa or the Kodari–Barhabise–Kathmandu–Hetauda–Birgunj road.
Currently, China has developed new interests in Nepal to make Kerung the gateway to South Asia, which holds bilateral and regional importance. All the political parties have collectively welcomed the decision of the government to be connected under the BRI. A Nepal-China economic corridor has been proposed under the Belt and Road initiative. China-Nepal-India corridor is another proposed trilateral cooperation project. But India has not yet signed the BRI. Because of India's reluctance, trilateral cooperation has so far been limited to a vision bereft of substance.
If China extends the rail link from Syafrubesi to Kathmandu and then to Lumbini and India supports the construction of rail links along the Nepal terai plains from its border, trilateral cooperation would be in full-play whatever nomenclature we would like to give to it. It is not necessary that all three countries (India, Nepal and China) need to be involved in all major infrastructure projects. If Nepal benefits from separate projects aided by these two Asian giants, and these roads, railway get connected with one another, it itself will change the landscape.
Managing asymmetry with India and China
Given Nepal's power asymmetry in size and economy with India and China, it should be no surprise that it tends to swing between the two big neighbours to maintain autonomy. While China does not have people-to-people interactions on a par with India, it is already emerging as the largest investor in Nepal. Most of the tenders on telecommunications and big infrastructure projects are won by Chinese companies.
The old tourist hub of Thamel in central Kathmandu is emerging as a China town. Indian strategic analysts tend to view this as a zero-sum game wherein Delhi's long-standing leverages inside Nepal is being undercut by rising Chinese influence. Nepal-India ties are marked by geographical proximity, historical affinity, religious ties and contemporary needs. Prime Minister Narendra Modi who has visited Nepal three times stressed the 'Ramayana Circuit' and closer ties along cultural lines however there has been slow progress in this regard.
In conclusion, both China and India are close to Nepal in terms of geographic, social, cultural, economic spheres. The development of the internal and external expansion of railway connectivity infrastructure is essential to boost trade, attract investment and promote tourism, It is instrumental to support Nepal to come out of the shackles of poverty from the vicious circle of underdevelopment. Connectivity projects can also create new employment opportunities and contribute to economic development. Instead of a perennial debate on autonomy and non-alignment, Nepal also needs to come of age and start viewing connectivity as a pre-requisite to address its landlocked geography.
Aashiyana is a Research Associate at Centre for South Asian Studies (CSAS), Kathmandu and can be reached at aashiyana4587@gmail.com