Photo Source: Time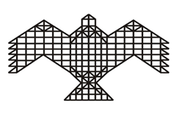 NIAS Course on Global Politics
National Institute of Advanced Studies (NIAS)
Indian Institute of Science Campus, Bangalore
For any further information or to subscribe to GP alerts send an email to subachandran@nias.res.in
Conflict Weekly 02
Bangladesh and ICJ's Rohingya Verdict, Taliban and Afghan Peace, Surrenders in India's Northeast, New government in Lebanon and the Berlin summit on Libya
Conflict Weekly, 27 January 2020, Vol, 1, No.2
Conflict Weekly, 27 January 2020, Vol, 1, No.2
Sourina Bej, Amal Anzari, Vaishali Handique, Lakshmi V Menon and Abigail Miriam Fernandez

SOUTH ASIA
Bangladesh's Burden and the ICJ verdict on the Rohingya
In the news
The Bangladesh Foreign Minister AK Abdul Momen on 23 January called the International Court of Justice (ICJ) order in the Rohingya case "a victory for humanity and a milestone for human rights activists across the world."

The International Court of Justice at Hague has ordered Myanmar to take "urgent measures to protect its Rohingya population from genocide." Myanmar has been given four months to report to the court on steps taken to prevent the Rohingya genocide, post which the orders will have to be observed. The ICJ rejected Myanmar's State Counsellor Aung San Suu Kyi's defence in December 2019 when she refuted genocide charges but admitted the country's military may have used excessive force against the group.

The ICJ case was filed by the Muslim-majority African nation - Gambia, which had asked the court to impose emergency measures following the Myanmar army's 2017 crackdown that forced around 7,40,000 Rohingyas to flee to neighbouring Bangladesh. This is the first time that a country without any direct connection to the alleged crimes has brought a case before the ICJ and the court has taken cognisance of it out of the sheer gravity of the issue.

Unsurprisingly, on 25 January, the Myanmar government has responded to the ruling stating there has been "no genocide in Rakhine" maintaining its stand in not using the word Rohingya in any of its official statement or speech.

Issues at large
This is the first time an international legal body has identified the Rohingyas as "displaced Myanmar citizens." It is a long-overdue recognition, coming through a process in which the Myanmar regime has fully participated. The stand of Bangladesh has also received an international footing.

Second, 2017 witnessed a large number of Rohingyas reach Cox's Bazar in Bangladesh crossing the porous Naf river and fleeing from Myanmar. Bangladesh has borne the brunt of the influx economically, environmentally and socially for many years along with its continuous diplomacy for international help and repatriation plans with Myanmar.

Third, the number is huge and with no return of Rohingyas in sight, Bangladesh has been compelled to rehabilitate them in restricted lands in Cox's Bazar. Before 2017, the previously present Rohingya, now in their second generation, have lived in deplorable makeshift huts with newborn adding to the demographic burden of Dhaka. After several debates, Bangladesh has identified an isolated island to shift the refugees but has been met with protests owing to the unliveable condition of the island (submerges with every storm).

Bangladesh is itself facing the cost of a population upsurge with around 163 million people living in a small country. The additional numbers of Rohingya are a burden that the government is managing. Besides, the local Bangladeshis in Cox's Bazar and Chittagong have viewed the influx of Rohingyas with discontent. The presence of refugee camps on cultivable lands and in a tourist destination (Chittagong) have affected the regular business of the people. This has made Bangladesh search for a more permanent and tangible solution to rehabilitate the Rohingya refugees. The calls for repatriation has failed to materialise between Bangladesh and Myanmar to an extent that relation between the two has further worsened and Bangladesh has taken steps to secure its only border with Myanmar by constructing barbed wires.

In perspective
First, the burden and search for support have pushed Bangladesh to a situation where the ICJ verdict is going to boost its standing. It is unlikely that any concrete steps will be taken by Myanmar to repatriate. The Bangladesh government sees an opportunity in the ICJ ruling to launch a robust diplomatic effort to pursue the issue in the international forum, and not be "swayed by the countries that are failing to stand" by it.

Second, the relation between Myanmar-Bangladesh will continue to remain worse. It still remains to be seen how the ruling could open a window for dialogue between the two countries. On the contrary, Myanmar will come to view Bangladesh in using the situation to defeat Myanmar's case in the international forum.

Third, for the Rohingyas, this was the first legal victory. However, the ruling is unlikely to change the practical situation of the Rohingyas. On the contrary, the tide of public antipathy is overwhelming, and Aung San Suu Kyi's line echoes a popular view inside Myanmar on Rohingya. There is also no future cooperation for on-the-ground investigations as the UN fact-finding mission has been repeatedly denied visas in Myanmar and has banked on information from the Rohingyas in Bangladesh. In addition, mass demonstrations in support of Aung San Suu Kyi's recent defence at the Hague, shows that the derision of Rohingya cuts across longstanding political divisions in Myanmar.

The ruling requires Myanmar to produce periodic reports detailing the protective measures. This is subject to political will and with no jurisdiction over individuals, ICJ will be incapable to nab the architects of the genocide – chief among them Min Aung Hlaing, the head of Myanmar's military.

Afghanistan: Ashraf Ghani's apprehensions on Taliban's engagement with peace
In the news
"No Afghan woman, as long as I am alive and in the position of responsibility, is going to be subject to gender apartheid. Afghan society has changed. Are the Taliban sufficiently ready to engage?" asked Ashraf Ghani, the Afghanistan President on the sidelines of the World Economic Forum held at Davos, Switzerland.

Ghani also stated that five years ago there were over 140,000 foreign troops in Afghanistan, 100,000 were Americans, and there were rumors that the country would collapse once the foreign forces withdrew. However, he said, all the predictions proved false and Afghanistan survived and is making progress today. "The Afghan security forces have emerged to a significant force, our commandos are second to none in the region, our air force is tripled, our commandos and Special Forces have doubled. We have taken eight districts back from the Taliban," he said. Ghani had previously stated that the Afghan security forces also dealt major blows to the Daesh insurgents in the eastern parts of the country.

Meanwhile, the White House released a statement stating that the US President told Ghani that there cannot be meaningful negotiations until the Taliban significantly reduces its violence. "Negotiation with the Taliban is a means. The Afghan people desire to see the end of the violence. If the Taliban is ready to end the violence, the Afghan society is ready to reintegrate them," said Ghani.

Issues at large
First, the question of the ceasefire. Taliban control over roughly half of Afghanistan and continue to stage regular attacks targeting Afghan and US forces. This has been ongoing even as they hold peace talks with the US. According to a Taliban spokesperson, the reconvened peace talks between the US and the Taliban are progressing. The Afghan government still insists on a ceasefire. The eventual withdrawal of the US forces has been one of the strongest leverage American negotiators have in talks with the Taliban to end the 18-year war.

Second, is the presence of the US troops. There has been a gradual reduction in American troops in Afghanistan in 2019, despite the absence of a settlement emerging from peace negotiations in Doha between American officials and the Taliban.

Third, the inclusion of the Afghan government in the peace talks between the US and the Taliban, Since the talks excluded the Afghan Government, President Ghani has been a vocal critic of the negotiations between the two without the Afghan government.

Fourth, a vague commitment by the Taliban. During the recent weeks, the Taliban came to the negotiating table with an offer of a brief period of "violence reduction," a non-specific phrase that officials say could amount to holding back attacks on major cities and highways.

In perspective
First, reaching a peace agreement required looking beyond past grievances and thoughts of revenge. According to Agha Jan Motasim, who was the finance minister during the Taliban government, all sides of the conflict, including the Taliban made mistakes. The signing of the American- Taliban deal would open the way for negotiations between the insurgents and other Afghans, including Ghani's government, over power-sharing.

Second, President Ghani's government has insisted on pushing the Taliban for nothing short of a cease-fire to show that the insurgents are genuine about peace and negotiating a shared political future, saying that a "reduction of violence" is meaningless. Both have to find a way to reach an understanding on the idea of a ceasefire and implement the same in the ground.


India's Northeast: Cadres of eight militant organisations surrender in Assam
In the news
On 23 January, Assam witnessed an arms surrendering. 644 cadres from 8 banned militant groups laid down their arms to join the mainstream. The highest numbers were from the National Liberation Front of Bengal (NLFB) with 301 cadres surrendering followed by 178 cadres from Adivasi Dragon Fighters (ADF), 87 from National Santhal Liberation Army (NSLA), 50 from the United Liberation Front of Assam- Independent (ULFA-I), 13 from Rava National Liberation Front, 8 from National Democratic Front of Bodoland (NDFB), 6 from Kamatapur Liberation Organisation (KLO) and one from Communist Party of India- Maoist.

The Ceremony was held at the Guwahati Medical College and Hospital Auditorium and it was presided over by the Chief Minister of Assam, Sarbananda Sonowal along with various police, Army and government officials. 1686 rounds of ammunition, 177 arms, 306 detonators, 58 magazines, 52 grenades, 71 bombs and three rocket launchers were handed over among other sophisticated arms.

Issues at large
First, the majority of north-east India is plagued with the "liberation army turned terrorists". Most of the groups mentioned above along with others such as the National Socialist Council of Nagaland (NSCN), People's Liberation Army, Manipur, and National Liberation Front of Tripura are in action since 1956. Among them very few are successful enough till date to remain valid with their fight for gaining territorial independence.
Second, they became corrupted over the passage of time and also looted and killed their own people because of which they lost their original ground as "freedom fighters". This, in turn, affected their wealth influx because of which many from time to time have chosen to surrender in the hope of availing government schemes which ensures huge sums of money and services.
Third, the militant groups became nightmares for their individual states. Some even ran the government of their respective states with Nagaland becoming the most corrupted state in the entire northeast. With the turn of the century, their activities thin down but a bomb blast or two during mass gatherings kept on reminding the public that they are still very much alive and dangerous. The youth are lured into the underground because they see it as an easier way to have wealth. Most youths join the organisations, stay for a year or two and then surrender in order to become local goons who can demand land, money and assets from the community people with the power of their arms and identity of an ex-extremist.

In perspective
The surrender of arms should not become a part of a ritual, that one could observe during the recent period. In 2012, 1600 cadres of various proscribed outfits came over-ground, surrender a hefty amount of arms to seek rehabilitation under various schemes of the Assam government. The surrendered cadres are entitled towards receiving enormous financial support and also entitled to keep arms for their safety.

In most cases, their terror though gets minimised do not stop. This process has to stop; surrender should be meaningful, and not a publicity event for the government, and a financial arrangement for the surrendered.

Second, in certain cases, the surrendered become synonymous to local goons, threatening people and taking away money and assets by force. If peace is sought in the truest sense, these "peace processes" are just mere shows for the public to see and feel safe, however, the terror never stops. The government ends up pumping huge sums of money into "rehabilitating" them which is not at all justified.

MIDDLE EAST
Lebanon: A new government but crisis is worsening
In the news
Post hundred days of fury and the 'Week of Rage', on 22 January 2020 Lebanon announced the formation of a new government. A third smaller than under former Prime Minister Saad Hariri, it is led by non-partisan Prime Minister Hassan Diab and new entrants into Lebanese polity's upper echelons. With six women in the cabinet of 20 in defense (first ever Arab female defense minister), labour, youth and sports, justice, information and displaced profiles, it is Lebanon's highest female representation in the Cabinet.

Diab's government faces rampant corruption and economic collapse. Despite Diab hailing the new government as the protestors' "victory", riots persisted demanding a technocrat-led cabinet and early elections; injuring scores in the clashes with security forces. Demonstrations soon spread from central Beirut to the outskirts.

Issues at large
First, Lebanon's economy is in a pitiable state with a public debt of US$ 74.5 billion (140% of GDP) as of 2018 (US Ministry of Finance) and a gross external debt of US$ 39.3 billion as of 2017 (CIA Factbook).

Second, mired in a worsening economic crisis since 2005, Lebanon is now facing irregular and informal capital controls and an austere liquidity crisis across the country's banking sectors; disproportionately affecting small depositors. The population suffers from soaring food prices coupled with layoffs, salary cuts and interrupted fuel supplies. This has led to protestors targeting financial institutions than government infrastructure. The anti-corruption protests kicked off on 17 October 2019.

Third, Hezbollah, before backing Diab, lobbied for Hariri's return and a national unity government under him with a strong representation of a Hezbollah coalition – a shield from US sanctions and re-enforcement of political power for Hezbollah.

Fourth, the new government's formation came after the 'Week of Rage' during which demonstrators announced that they will resort to violent means; thus, vandalizing banks, top-end shops and attacking security forces with Molotov cocktails, stones and fireworks. Following the formation of the freshly minted government, rage has peaked.

In perspective
First, Diab's government, divorced from reality, is too little and too late to fix Lebanon's problems. The swelling debt will cause the impending payment default – a first for Lebanon.

Second, the new cabinet deal is a result of a contract with Iranian-backed Hezbollah, a key parliamentary bloc, and allies like the Free Patriotic Movement. Saudi Arabia, Hariri's party and those aligned to the West haven't had a say. The Hezbollah aligned "one colour" government, which lacks domestic trust, support and legitimacy will be unsuccessful in gaining international credibility. The US, having recognized Hezbollah as a terror group may dismiss this Cabinet as their extension; making Lebanon a scapegoat of the ongoing Iran-US proxy war.

Third, while many, including pro-Hezbollah Al-Akhbar newspaper, feel the arm-twisting by dominant political parties will persist, others prefer this to the political vacuum and resulting economic freefall. This may cause internal rifts among the protestors.

Lebanon is entering the abyss where the dual economic and political crisis will deepen and protests will escalate. The apocalyptic scenes will not leave the people's collective memory. It may be as skirmishes, but Lebanon will see a prolonged conflict.

AFRICA
Libya: Peace Summit in Berlin
In the news
A key summit was held in Berlin, Germany on 19 January 2020 to discuss the future of Libya and to uphold a UN arms embargo ending military backing for the North African country's warring groups. Heads of state and lawmakers from Russia, Algeria, Turkey, Egypt, the United Arab Emirates, France, Italy, Britain, China, and the US participated in this meeting. Prime Minister Fayez al-Sarraj, head of Libya's UN-recognized Government of National Accord (GNA), and Khalifa Haftar, commander of the Libyan National Army (LNA), were also invited to the conference, however, both refused to sit or meet with each other amid tensions between the two parties.

An agreement was signed which called for international efforts that would monitor and implement the plan for stricter enforcement of the UN arms embargo. Angela Merkel who hosted this meet said a "new spirit" has been shaped to find a lasting solution to the conflict in Libya. Further, stating that the people of Libya must get their right to a peaceful life.

United Nations Secretary-General Antonio Guterres seconded the world powers to "refrain from interference" in Libya. However, the situation is complicated due to the split in support, Turkey vouched for their support to the government in Tripoli, on the other hand, countries including Egypt, Saudi Arabia, the United Arab Emirates, and Russia are backing Haftar, and are more or less openly providing him with military assistance.
The European Union is divided in their stance of Libya, France supports Haftar, while Italy is close to Sarraj.

Issues at large
First, Libya has been in turmoil since the 2011 uprising which ousted long-time ruler Muammar Gaddafi, further giving rise to various factions and militias taking advantage of the power vacuum to secure territory and control of Africa's largest oil reserves.

Second, General Haftar's Libyan National Army (LNA) controls much of eastern Libya, and in April of 2019, he launched an offensive against the country's rival Government of National Accord (GNA) in the capital, Tripoli. His forces have so far not been able to take over the city, however, on 6 January 2020, the LNA captured the country's third-biggest city, Sirte which is a key strategic gain.

Third, the conflict has gone to killed hundreds of people and displaced thousands from their homes. A truce was announced earlier this month between Gen Haftar and the GNA, led by Prime Minister Fayez al-Serraj.

Fourth, a UN arms embargo has been put in place since 2011, but enforcement has been weak and foreign powers have supplied their Libyan allies. The role of foreign states in the conflict has come into focus in recent months, with Turkey passing a controversial law to deploy troops to help GNA forces in Tripoli and attempts by Moscow broker a lasting ceasefire.

In perspective
First, the conference is an attempt to restore stability and peace to Libya, yet the participation of so many major powers involved in the conflict highlights the urgency to stop the violence. However, the future of what was agreed upon would only depend on the good faith of the signatories and their ability to put pressure on their Libyan allies, both of which remain uncertain.

Second, the means to achieving peace in Libya must be handled appropriately, the use of military force would only aggravate the issue, a political solution of which frameworks already exist in Libya have to be implemented at the earliest to ensure that conflict can come to an end.
Click here for Conflict Weekly, 19 January 2020, Vol 1, No.1
Taliban's ceasefire offer, Quetta Suicide attack, Supreme court verdict on J&K, the Brus Agreement in Tripura, Nile River Agreement, Tehran Protests, Syrians meet in Berlin, and the Honduran Caravans in Mexico