Photo Source: Kathmandu Post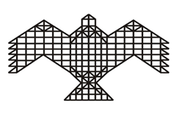 NIAS Course on Global Politics
National Institute of Advanced Studies (NIAS)
Indian Institute of Science Campus, Bangalore
For any further information or to subscribe to GP alerts send an email to subachandran@nias.res.in
Women, Peace and Twenty Years of UNSC 1325
In Nepal, it is a struggle for the women out of the patriarchal shadows
Local, provincial and federal elections of 2017 have enabled the women to fight better. The historic milestone brought changes in the stereotype mindset of people towards gender and social inclusion.
---
Women in Nepal were treated as subordinate to men in every aspect of life. Men were considered to be the decision-makers and heads of the family in the past. While social norms and values were in favour of men in society, women were deprived of various social obligations and their own rights.

The position of women changed in society when the 1990 Constitution guaranteed fundamental rights to all the citizens without any discrimination on the grounds of sex, caste, religion, and ethnicity. The social transformation Nepal has achieved is remarkable in this patriarchal society. Although the roles and status of Nepali women along with their rights are secured by the constitution, gender disparity does still exist in society.
The recent achievements for women since the beginning of constitutional democracy is a result of progressive steps. Significant progress could be noticed in the representation of women in various sectors immediately after 2006 Nepali Janaandolan (Nepali Mass Movement). There was noticeable progress in their freedom and rights. It was a significant achievement in Nepal's history when the heads of the executive, the judiciary and the legislature were occupied by women. Nepal was closely watched by the international community during that period, and it was possible when the new constitution opened a door for women and the marginalized community in society.
Local, provincial and federal elections of 2017 have enabled the women to fight better. The historic milestone brought changes in the stereotype mindset of people towards gender and social inclusion. The 2017 local elections were significant to promote women's participation in politics. Nepal's new constitution is progressive and includes several provisions for the upliftment of women in the country. It sets aside 33 per cent of parliamentary seats for women in all state machinery. Besides, it has stated that three members including at least one woman is to be nominated by the president in the Upper House as per the recommendation of the Government of Nepal. On the basis of women literacy, the participation of them is remarkable.
However, patriarchy exists everywhere. It is not only about male domination and cultural aspects, but policymaking which is a big hurdle. An example is a recent controversy of Shiva Maya Tumbahangphe, former Deputy Speaker. Tumbahangphe was a competent candidate for the position of Speaker. She is also a good academic (with a PhD) and a lawyer. However, the Nepal Communist Party's refused to nominate her as the Speaker and instead asked her to step down. "The patriarchy appears to be even stronger than monarchy", said Tumbahangphe before stepped down.
To achieve the true goal of UNSC 1325, women's participation should be comprehensive covering every sector, and not just mentioning them in constitution. Provisions are certainly made to empower women in constitution. Nonetheless, most political parties have argued that women cannot join politics through direct elections as the political parties are filling the quota for women candidates through the proportional representation system. Such provisions have hindered their rights to hold key positions. Therefore, large numbers of women are only holding the positions of deputy in local level. Equitable representation of women is a must.
Women have to be academically and financially strong to challenge the existing patriarchal mindset. There are many other veteran women whose contributions in various sectors are commendable. Bandana Rana is a globally recognized Nepali citizen. Many educated women who have accomplished new heights in their own field. Their involvement plays an imperative role as it motivates all women to push and advocate for their own rights and for greater participation in peace processes.
Women should not be complacent with limited achievement. Policy and Program actions are required to bring changes. They need more than what they are offered right now. The improvement of political, social, economic and health status play an important role to empower women. Giving paramount importance of education, there have to be adequate programmes to develop their knowledge, skills and self-confidence.
---
The above commentary is a part of a series on 'WOMEN, PEACE AND TWENTY YEARS OF UNSC 1325'. This an attempt by NIAS to mark the twentieth anniversary of the adoption of the historical United Nations Security Council Resolution 1325 on 'women, peace and security' which was the first to recognize the importance of women in the peacebuilding process and incorporate gender perspectives in all UN peace and security efforts.
The above series is a part of the activities within the International Peace Research Initiative (IPRI) at the NIAS Conflict Resolution and Peace Research Programme.