Photo Source: AlJazeera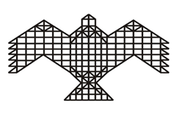 NIAS Course on Global Politics
National Institute of Advanced Studies (NIAS)
Indian Institute of Science Campus, Bangalore
For any further information or to subscribe to GP alerts send an email to subachandran@nias.res.in
GLOBAL PROTEST MOVEMENTS
"Unveiling": Women and protest movements in the Middle East
Certain key trends have been observed across the protests involving women. Women are addressing discrimination against them through protests, demonstrations, marches, sit-ins, etc. They are captured on camera openly condemning the ruling government and their policies, and share personal experiences that many young women can relate.
Background
The past year has seen an increasing number of protests that has swept through the Middle East and North Africa, confronting several governments in the region such as Iran, Lebanon, Turkey, Egypt, Iraq and Palestine to name a few. These protests occur almost a decade after the Arab Spring and has therefore, been referred to as the 'New Arab Spring' or 'Arab Spring 2.0'. These protests share several social, economic and political features with its previous movements. Nevertheless, large number of women on its frontlines champions this new wave of protests.
Women in the Middle Eastern countries are facing the conundrum of being 'doubly oppressed'. Women have to fight rampant corruption, sectarianism, economic recession, unemployment, poverty, lack of necessities, etc., which plague their countries. They also have to deal with the underlying evils of the society that specifically target them such as patriarchy, repressive religious laws and the dire underrepresentation of women both in politics as well as in the workforce.
The rise of the protest movements in Lebanon and other countries in the region with large participation of women in them have not been without developments. Lebanon's October Revolution has come with an outpouring of support for its female protestors, both within the MENA region as well as in the global community. The sheer popularity of the movement has brought in many lawyers to the protests who help these women who are facing relentless harassment, abuse and violence in the streets, who might otherwise find legal support expensive. Besides the demand for economic development and political reform, women have demanded equal rights not only for themselves but also for the LGBTQ+ community as well as the migrants. The female protestors say that they are representing those communities whose voices have been unheard or silenced. They stress that any demand that is being called for should also include the minorities and the marginalised peoples of the society, thereby prioritising solidarity and unity.
The fact that the revolution has been leaderless has helped many women across sectarian divisions to come to the frontlines and participate in the protest movements, helming roles such as discussing strategies and organising protests.
Click the PDF file to read the full essay. It was first published in the NIAS Quarterly on Contemporary World Affairs, Vol 2, Issues 2&3.