Photo Source: The Guardian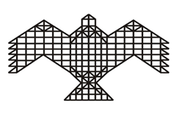 NIAS Course on Global Politics
National Institute of Advanced Studies (NIAS)
Indian Institute of Science Campus, Bangalore
For any further information or to subscribe to GP alerts send an email to subachandran@nias.res.in
East Asia
Japan: New Prime Minister, Old Challenges
The new PM of Japan will need to hone his political skills to deal with the COVID fallouts, a damaged economy, an ageing population and hostile neighbourhood.
The post-Abe Japan will have to restore the economy, battered by a worldwide pandemic. It already has the biggest debt load in the developed world relative to the size of its economy and has spent heavily to stimulate economic activity. Chinese military aggression is rising in the region just as America, Japan's closest ally, is embroiled in a polarizing presidential election. Abe's promises to advance women in politics and the workplace is yet to see show results. The country is confronting labour shortages as it grapples with a stubbornly low birthrate, as well as difficulty in bringing in foreign workers. With the highest proportion of elderly people in the world, Japan would face the need to provide pension obligations and to layout health care to the ageing public. Further not to mention Japan's energy vulnerabilities from its post-Fukushima nuclear shutdown, the threat of any kind of missile attacks by North Korea, and degeneration of relations with South Korea.
Yoshihide Suga has won a commanding victory in the leadership election of Japan's ruling Liberal Democratic Party (LDP). However, he also inherits the above daunting internal and external challenges.
Taking over from Abe, Suga has a detailed blueprint to follow. However, this does not mean that things will be easy. There are certain security issues to be resolved. To the southeast lies an increasingly belligerent China. To the east is nuclear-armed North Korea. Furthermore, to the north is Russia, which regularly sends its strategic bombers to circle Japan menacingly. This rough patch with neighbourhood countries is hardly new.
The defence dhallenges and building relations with the US
It is questionable how long Japan's defence capabilities can continue to grow while its economy is still stagnant. In this respect, the fact is that Japan's GDP shrank by 7.1 per cent in 2019, before the COVID-19 pandemic struck. Increased defence capabilities are sure to draw an exasperated response from both regional neighbours and domestic critics. This is especially true of Japan's likely purchase of strike missiles with the capacity to hit military targets in bordering states.

Japan's new leader will need to cultivate relations with Trump while keeping in mind that the current occupant of the White House may soon be packing his bags. Additional problems include the offshoring of the Futenma US Marine Corps Air Station to a less populated area of Okinawa Island. This, however, faces intense opposition from those who wish to see the base entirely removed from the island.
Besides, the US and Japan are due to begin negotiations on the financial contribution that Tokyo makes towards the cost of US troops stationed in Japan Lastly, with the third 'arrow', Suga needs to ensure that the progress achieved by Abe in relations with new security partners is not lost. He will also have to repair Japan's tattered relations with South Korea and walk back some of the most ill-considered elements of Abe's Russia policy.
Suga vs Abe: Advantages, Opportunities and Challenges
In tackling the above agenda, Suga has some advantages. Unlike Abe, Suga does not have a reputation as a defender for Japanese imperialism. This should make relations with South Korea somewhat even. Further, while Abe was committed to improving relations with Russia in an ineffectual attempt to complete his late father's work – who served as foreign minister during the 1980s, Suga will be able to make a more objective judgment of the merits of friendship with Vladimir Putin.
However, these strengths are outweighed by Suga's obvious weaknesses. Following a career exclusively focused on domestic politics, he lacks international experience. He is also poorly equipped to cultivate personal relations with foreign leaders since he is not fluent in English and is known more for his glum demeanour than for any charisma.
Another problem is that he has entered office in a weak position in contrast to Abe. He has never been liked by the public and owes his resounding victory in the leadership election to the fact that the party opted for a reduced election, which excluded the LDP's one million rank-and-file members. The purported reason for limiting the voting to LDP parliamentarians and delegates from local chapters was to avoid any kind of disarrangement during the COVID pandemic. Many feel that the real reason was the party leadership's desire to ensure an easy win for Suga. However, the fact remains that public approval might not be a priority for Suga because his term is fixed and temporary.
Suga could compensate for these failings by concentrating on domestic matters and delegating foreign affairs to better-qualified cabinet members. Overall, Japan has a well-judged security strategy that was implemented with modest success by Shinzo Abe. The risk is, in Suga, Japan may not be better equipped to deal with its formidable international challenges.
On the other hand, it will be useful to look at the personality of Suga as a consistent right-hand man of Abe. He has a good relationship with the bureaucracy and the yakuza. If Suga wants to maintain his popularity with his party and the public, he might have to show himself to be something more than simply a repackaged Abe. If Abe's time in office suggests anything for those who follow in his footsteps, it is that the Japanese people want a stable government, but even more, they want innovative and bold ideas for the way forward. In the post-Abe era, it will be important to deliver on this need for hope.
---
About the author
Dr Tamanna Khosla is a Consultant with the WISCOMP, New Delhi