Photo Source: Reuters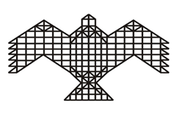 NIAS Course on Global Politics
National Institute of Advanced Studies (NIAS)
Indian Institute of Science Campus, Bangalore
For any further information or to subscribe to GP alerts send an email to subachandran@nias.res.in
Conflict Weekly 41
Solidarity in France, Emergency withdrawn in Thailand, Terror tag removed in Sudan and Hunger in South Asia
IPRI Conflict Weekly, 22 October 2020, Vol.1, No.41
France: Society fights back against radical violence to protect freedom of expression
In the news
On 18 October, around 6,000 people gathered in Paris to honour Samuel Paty, a middle school teacher who was beheaded for spearheading a class debate on freedom of expression over a cartoon of the Prophet Muhammad. An 18-year old Chechen origin man was identified as the attacker who was later killed in the police chase. Confessing to his murder, the attacker had also posted a picture of the decapitated body. Before the murder, there was an online campaign led by the father of a student who has accused Paty of disseminating immoral values by showing the Prophet's cartoon.
The teacher's killing is the second knife attack in France and comes as the trial of the attackers of the magazine Charlie Hebdo is underway.
Issues at large
First, the show of solidarity. The beheading of Paty has struck the French psyche as a direct assault on the republic's secular public education and its socio-political values of equality and liberty. Echoing the solidarity for Charlie Hebdo, the demonstration for Samuel as the symbol of free-thinking is not new. "I am Samuel", "You do not scare us. We are not afraid. You will not divide us. We are France!" slogans are sweeping through France as the society sharpens their criticism against extremism. Several Muslim leaders have also gathered in condolence and distanced from violence. While a section in the Muslim community defends saying, "this has nothing to do with Islam when thugs" commit atrocities, another section has faulted the liberal Western values for the erosion of one's traditional religious norms which forbids any satire on the Prophet and Allah.
Second, the State's clawing response. French President Emmanuel Macron denounced it as an "Islamist terrorist attack" and urged the nation to stand united against extremism. A broad crackdown on those accused of extremism is initiated by the French administration. The police have been carrying out raids, vowing to shut down aid groups and threatening to expel foreigners. A mosque in the outskirts of Paris has been shut down as part of a clampdown on radical Islam that has yielded over a dozen arrests. Four school students have also been taken into custody. The demonstrations have fueled this tightened response by the State as the education, and home ministers have also joined the French people on the street in honouring Paty.
Third, a growing dissent among the one per cent against the nation's stand on secularism. Behind the national unity for Paty, there is also a growing dissent in some parts of France over secularism and freedom of speech. Moreover, it is the teachers who have felt the tension when students have openly supported the murder of those who fail to respect the Prophet. State secularism or laïcité, central to France's national identity, decrees that the public space should be free and curbing freedom of expression to protect the feelings of one particular community undermines the country's unity. Many are also uncomfortable with this argument and want the boundaries around secularism and free speech to change. As France has banned the teaching of religious symbols and burqa in public, many in the Muslim community feel that it robs them of their expression of faith and choice of wear.
In perspective
Once again, the teachers will be watching the response of their students as a national moment is planned for Paty when schools reopen next month. A clampdown on the nation's Muslim minority as a counter-radicalization measure by the French state administration mirror that in other Western liberal countries such as in Germany and the UK who have witnessed a similar rise in intolerance and violence.
However, it is tricky when values like secularism or freedom of expression and individual rights overlap with collective rights. French national values are hard to defend when some find it difficult to adhere as they distance themselves from the collective national imaginings. So, where does it leave teachers like Samuel Paty, who are tasked to teach students about freedom of speech? It is a tough question that needs a national direction today.
---

Thailand: Emergency is withdrawn, as the protests remain youth-led, yet leaderless
In the news
On 21 October, Prayut Chan-ocha, the Prime Minister of Thailand announced his intention to de-escalate the situation and has mentioned that he is "preparing to lift the state of severe emergency in Bangkok." He has also said that he would do so "if there are no violent incidents." On 22 October, he did withdraw the emergency decree.
Earlier, on 20 October, the cabinet approved a special Parliamentary session to discuss the ongoing street protests in Thailand. This comes a few days after an emergency was declared in Bangkok on 15 October and a warning on imposing night curfews.
Issues at large
First, the withdrawal of emergency - whether it is too little and too later. While the Prime Minister has announced the withdrawal of emergency, one is not sure how the protestors are likely to respond, given the nature of protests and the protestors.
Second, the demography of the protestors. Although the protests have seen participation from a cross-section of Thai society, they are primarily led by the youth. Most of the leaders are in their twenties. Protests have also seen significant participation by women, who have brought the issues of patriarchy in Thai society and institutions to the limelight. High school students have also participated in large numbers through their 'Bad Student' collective movement. The involvement of the young population have particularly shattered the taboos in Thailand, for example the public criticism of the monarchy.
Third, the leaderless nature of the protests. The protests in Thailand, like most of the contemporary youth protests from Hong Kong to New Delhi, are largely leaderless. The arrests of several prominent protest leaders by the State have not slowed the momentum. In the absence of a centralized leadership, the protests have been diffused and dynamic with protest sites being communicated just before the gathering. This creates spontaneity and has precluded any effective police response.
Fourth, drawing lessons from other protests. The young protesters appear to have learned tactics from their Hong Kong counterparts, for example the wide-scale use of social media platforms like Telegram for organization and managing logistics, use of gas masks and goggles and sign language to communicate. They have also relied heavily on symbolism and have used a three-finger salute inspired by the movie 'Hunger Games' to convey their discontent and dissent.
However, too much should not be read into the Hong Kong angle. Youth-led protest movements have generally exhibited these characteristics, and it might be a larger trend reflective of the increasing adoption of technology by youth worldwide.
In perspective
The protest movement so far has been diffused and leaderless. While this is a strength as it makes clamping down difficult, it also entails a potential weakness that the State might exploit — lack of coherent strategy. The absence of a leader would be problematic, if the State is to extend an olive branch for talks or negotiations. The State can also exploit any divisions/differences in the protestors' camp.
Protestors should derive not only their tactics but also learn some lessons from Hong Kong's un-successful protest movement. To bring about a decisive change, the protests have to be quick and intensive; the State has more capacity to wear down the protestors and respond as and when it chooses. There is a real risk of Thailand protests fizzling out if they are stretched too long without any meaningful concession from the State.
---

Sudan: Trump tweets to remove Sudan from state-sponsors of terror list
In the news
On 19 October, the US President Donald Trump tweeted his decision to remove Sudan from its State Sponsors of Terrorism (SST). His tweet read: "New government of Sudan, which is making great progress, agreed to pay $335 million to US terror victims and families. Once deposited, I will lift Sudan from the State Sponsors of Terrorism list. At long last, Justice for the American people and big step for Sudan!"
The announcement comes after months of negotiations between the transitional Sudanese government and the US administration to remove Sudan from Washington's list SST list.
In response to the tweet, Prime Minister of Sudan Abdalla Hamdok appreciated Trump's statement and said that the Sudanese authorities were looking forward to his "official notification to Congress rescinding the designation of Sudan as a state-sponsor of terrorism, which has cost Sudan too much." However, the US Congress needs to approve the decision after being formally notified by the President.
Issues at large
First, the de-list could pave the way for Sudan to be relieved of its debts. Being on the list has kept Sudan away from the much-required international investment, depriving them of hard currency required to sustain the economy with authorities have long struggled to contain the country's spiralling inflation. Last month, annual inflation rose to 212.29 per cent from 166.83 per cent in August, according to Sudan's Central Bureau of Statistics. The SST removal would help Sudan to be relieved of its debts under the International Monetary Fund and the World Bank's Heavily Indebted Poor Countries (HIPC) Initiative.
Second, the uncertainty of whether Sudan is free of terror and terror links. The State Department and the Congress have remained sceptical of Sudan's terrorist links. Although Sudan's transitional government has recently taken measure to address the issue by negotiating and signing peace agreements with several armed groups, it remains uncertain if the transitional government has the capacity to control these radical groups.
Third, the complications in compensation. Sudan has insisted that it would hold the $335 million in victims' compensation in escrow until it receives legal immunity from Congress to protect itself from new financial claims for past terrorist attacks. However, it is not likely that Sudan will be able to hold this money, given its rampant poverty, rapidly-weakening economy and $60 billion in international debt. Further, the payment disparity between victims who were Americans at the time of the bombings and those who were not, has delayed the deal. Also it has created a divide in the Congress as well as between the victims and their lawyers.
Fourth, the Israel factor. Although not directly implied, for Trump, this move seems to be a part of his campaign to score a foreign policy goal amid the presidential election. He wants Sudan to become the next Arab state to recognize Israel. However, officials in Sudan's transitional government have been divided on whether to formalize diplomacy with Israel — a condition the Trump administration introduced at the 11th hour.
In perspective
Trump's administration seems to be clear with what they want through their carefully orchestrated sequence probably intended to soften likely criticism of the Israel deal inside Sudan. However, they have done so while being insensitive to the challenges inside Sudan.
The Sudanese government, on the other hand, has been torn between a desire to get off the terrorism list as quickly as possible, hoping to bolster its faltering economy, and fears that recognition of Israel could prompt political instability and collapse the country's fragile democratic transition. Further, this is not a done deal, as a major portion of the success of this deal remains with the US Congress.
---
Global Hunger Index: South Asia remains undernourished, even today
In the news
The Global Hunger Index (GHI) 2020 has found that Africa and South Asia have the worst hunger conditions and highest undernutrition levels among regions across the world. Both have a GHI score of 27.8 and 26.0, respectively, higher than the global score of 18.2. In 2019, both had the highest regional GHI scores at 29.3 and 28.4, respectively.
The GHI scores are calculated based on four parameters: undernourishment, child wasting, child stunting and child mortality. The GHI classifies the countries on a 100-point scale; 0 being the best and 100 being the worst. A score between 20.0-34.9 places the region or country under the 'serious' category. The GHI is an annual report jointly published by Concern Worldwide and Welthungerhilfe. It was first published in 2006 and has since been published every October. The GHI results published this year are based on data collected from 2015 to 2019.
Issues at large
First, South Asia has the largest number of undernourished people in the world. South Asia's prevalence of undernourishment during 2017–19 was 13.4 per cent. While this rate is lower than that for Africa, south of Sahara, South Asia has the highest number of undernourished people in absolute terms, with 255 million people undernourished in the region.
Second, limited scope and understanding of early childhood care. The misplaced notion that childcare starts after the birth needs to be addressed. Maternal health and education are equally important to address hunger because problems like undernourishment can be traced to inadequate maternal health.
Third, the pandemic has worsened and undone progress made over the last few years. The latest GHI report does not take into account the impact of the pandemic. Therefore, the current scores do not reflect the setbacks of 2020. For example, a research brief published by UNICEF in July 2020 highlights that nearly 22 million children in South Asia missed out on early childhood care and education (ECCE) which is closely linked with the growth of children.
In perspective
The GHI has exposed the gaps in the world's food system. One possible explanation is the exclusion of human security from the discourse on conflict management at the global level. Traditionally, security threats have been state-centric than people-centric. Issues relating to food security, access to healthcare are viewed as a part of a country's internal affairs. Though the scope of security is expanding, the process has been slow and limited. Large-scale regional or global cooperation is the need of the hour to address the dire hunger problem. Further, though the media in South countries have highlighted the GHI reports, governments have not acknowledged the report. This could indicate a lack of urgency to address hunger as an important issue.

---
Also, from around the world
Peace and Conflict in Southeast and East Asia
Malabar Exercise: Australia joins 'Quad' drill with the US, Japan, India
On 19 October, Australian Defence Minister Linda Reynolds stated that Australia is set to take part in the "Malabar exercise" off the coast of India next month adding, that the drills were about "demonstrating our collective resolve to support an open and prosperous Indo-Pacific." This development comes after a 13 years gap of all the 'Quad' countries taking part in the Malabar drill, a development that will likely spark Chinese protest. Further, this drill comes at a time of diplomatic tensions between China and Australia, economic tensions between China and the US and military tensions between China and India.

Indonesia: Continuing protests against the government's labour reforms bill
On 20 October, several thousand students and workers protested in Jakarta against President Joko Widodo's new jobs law. In this latest series, protests took to opposing legislation that the government says is needed to attract investment. Further, the demonstrators dressed in yellow, blue and green jackets denoting their universities, called for the 'omnibus' bill that critics say harms labour rights and the environment to be removed. Over the recent weeks, protests have taken place all across the archipelago, some of which have ended in sporadic violence and thousands of arrests.

Peace and Conflict in South Asia
India-China: PLA soldier who crossed the LAC returned
On 21 October, a Chinese soldier who was apprehended after he inadvertently crossed the Line of Actual Control (LAC) in Demchok sector was handed over to China, after established protocols and other formalities were completed. The PLA soldier is said to have gone missing while helping herdsman find yak near China-India border earlier on 18 October. Both India and China confirmed that they are preparing to hold another round of senior military commander talks later this week.

Nepal: Coronavirus tally close to 1,40,000 with 3,000 new cases
On 21 October, Nepal saw new records both in terms of COVID-19 fatalities and infection cases. With 26 deaths, the country recorded the highest single-day deaths in 24 hours, taking the country's COVID-19 fatality numbers to 791. According to the Ministry of Health, Kathmandu Valley also set the highest daily infection record in the past 24 hours with 3,107 new cases. Further, amid the rising surge in COVID-19 cases, the Nepal government has decided not to bear expenses of all virus-infected people and not to bury infected people who died during home isolation.

Bangladesh: A rape verdict delivered in a week
On 20 October, a district Women and Children Repression Prevention Tribunal delivered a verdict in a rape case in just seven workdays. It sentenced a 53-year-old to life in prison along with a fine of Tk 20,000 for raping a seven-year-old girl in Mongla Upazila. Many experts claim this as a record for the fastest disposal of a criminal case. Further, the Law Minister said the quick disposal was a reflection of the government's sincerity in ensuring justice within a short period of time. However, some legal experts stated that the accuracy of the trial proceedings would question if they are conducted in a hurry.

India: Muralitharan biopic '800' becomes a flashpoint in Tamil Nadu
Tamil actor Vijay Sethupathi withdrew from Muttiah Muralitharan's biopic '800' after a letter from the legendary Sri Lankan cricketer asking him to step aside as "he should not face unnecessary hurdles in his career in future." This comes after Tamil groups, and some political parties criticized the actor for signing the movie and went demanded that he withdraw himself from the movie. They have alleged that Muralitharan was a betrayer of the Tamil people and supported the then Sri Lankan President Mahinda Rajapaksa during the 2009 civil war.

Pakistan: Hekmatyar's visit
On 19 October, former Afghan Prime Minister Gulbuddin Hekmatyar arrived in Islamabad for a three-day Pakistan visit. He met PM Imran Khan, President Alvi, National Assembly Speaker and Senate chairman, during the course of his three-day visit. This is the second high-level visit from Afghanistan after the recent visit of Abdullah Abdullah, the head of Afghan High Peace Council. Abdullah was in Pakistan last month.

Afghanistan: Khalilzad says the Taliban's claim of agreement violations' unfounded'
On 19 October, the US Special Envoy to Afghanistan Zalmay Khalilzad tweeted that the recent Taliban remarks about Doha agreement violations are "unfounded," and that "inflammatory rhetoric" does not advance peace. He stated further, "Instead, we should pursue strict adherence to all articles of the US-Taliban Agreement and US-Afghanistan Joint Declaration." Further, Khalilzad has said that in the Doha meeting, all sides agreed to decrease attacks and strikes and reduce violence and casualties.

Peace and Conflict in Central Asia, Middle East and Africa
Nagorno-Karabakh: Ceasefire fails as warring sides resume attacks
On 17 October, a ceasefire in Nagorno-Karabakh was established, but the fighting resumed immediately. The resumed fighting is said to have taken place after a breakaway enclave of Azerbaijan controlled by ethnic Armenians, reported new artillery battles where the fighting was particularly intense in southern areas of the conflict zone. Further, Azerbaijan's defence ministry also reported fighting in several areas, including disputed territory close to the line of contact that divides the sides. Meanwhile, Armenian Prime Minister Nikol Pashinyan and Azeri President Ilham Aliyev in separate interviews have agreed to come to Moscow for talks.

Lebanon: One year of protests
On 17 October, thousands of protesters marched from Beirut's Martyrs' Square to the central bank and government offices to mark one year of the protests that erupted in 2019. Last year, protests began largely as a youth-led movement and were seen as a euphoric revolution with social media coverage and celebrations. However, one year later, the economic conditions and political crisis have worsened. According to the UN, the proportion of people living in poverty in Lebanon has doubled over the last year.

Bahrain: Israel and Bahrain establish formal ties
On 18 October, Israel and Bahrain signed a joint communique to formalize bilateral ties. An Israeli delegation, accompanied by US treasury secretary Steven Mnuchin flew to Manama via the Saudi Arabian airspace for the same. During the ceremony, other deals regarding trade, air services, telecommunications, finance, banking and agriculture were also signed.

United Arab Emirates: UAE delegation flies to Israel, Palestinians react
On 20 October, a UAE delegation, accompanied by Mnuchin, visited Israel. The UAE, along with other deals, signed a visa-exemption agreement becoming the first Arab country to lift visa requirements for Israeli nationals. Criticizing the move, Palestinians raised concerns on Israel's 'double standards'. Israel's colour-coded ID system restricts Palestinians from the West Bank from travelling freely.

Nigeria: Anti-police protesters violate curfew after demonstrators were fired upon
On 21 October, Nigeria's anti-police protesters stayed on the streets in Lagos, the epicentre of the protests, despite a government curfew after a night of chaotic violence in which demonstrators were fired upon. Hours after reports emerged of protesters being shot dead by security forces, heavy police presence was on the streets to enforce the round-the-clock curfew. Nigerians have taken to the streets as well as by mobilizing through social media for more than two weeks to protest against police brutality and calling for the abolition of the Federal Special Anti-Robbery Squad (SARS), which has long been accused of unlawful arrests, torture and extrajudicial killings.

Peace and Conflict in Europe and the Americas
Northern Cyprus: Right-wing and Turkey-backed Ersin Tatar elected new leader
On 18 October, the right-wing nationalist Ersin Tatar won a leadership runoff vote in the self-declared Turkish Republic of Northern Cyprus (TRNC). In a victory speech to his supporters, Tatar thanked President Recep Tayyip Erdogan and said: "We deserve our sovereignty – we are the voice of Turkish Cypriots." The first test for Tatar will be a meeting with Greek Cypriots and Cyprus "guarantors" – Greece, Turkey and Britain – that UN Secretary-General Antonio Guterres is expected to call soon. It remains to be seen whether it opens a conflict between Northern Cyprus and Cyprus amid the larger tensions between Greece and Turkey in the region.

Belarus: Protestors turn out for the 10th week, despite mass police arrests
On 18 October, for the 10th-weekend rally in a row, tens of thousands of protesters opposing long-time President Alexander Lukashenko marched through Minsk in Belarus despite threats of force from authorities to open fire. Protesters were heard chanting "Strike!" and "You and your riot police get out!" as the demonstrators waved red-and-white opposition flags. Over 200 protesters were arrested during the protests on the weekend according to the Belarusian Interior Ministry spokeswoman Olga Chemodanova, adding that most of the detentions were in Minsk.

Bolivia: Luis Arce wins in a landslide vote
On 18 October, the progressive candidate, Luis Arce, decisively won Bolivia's presidential election, beating his nearest rival by about 20 points according to exit polls, ushering the Andean country's socialists back into office just a year after Morales left. His party, Movimiento al Socialismo (MAS), also apparently retained its majorities in both houses of congress. Further, is Arce said went on to state that there was "no role" in his government for socialist party leader Evo Morales, who governed for almost 14 years before resigning under pressure last year and fleeing the country. The results are seen as a major blow to Bolivia's right-wing; however, it remains uncertain what role he would play in the new MAS government.

Colombia: Indigenous people march to Bogota, demanding an audience with President
On 19 October, thousands of people from the Indigenous community gathered in Bogota in front of the Presidential palace to demand a public meeting with the President, Ivan Duque. They have demanded that the president meets with Indigenous groups to have a discussion with the president over growing violence in certain parts of the country, which erupted after the 2016 peace deal with the Revolutionary Armed Forces of Colombia (FARC) rebel group. Further, the protesters are insisting that the government change its economic and social policies as well as demanding an end to violence against social leaders and mass killings.

---
About the Authors
Lokendra Sharma is a PhD Scholar at NIAS. Sourina Bej is a Project Associate; Apoorva Sudhakar and Abigail Miriam Fernandez are Research Assistants at NIAS.