Photo Source: Reuters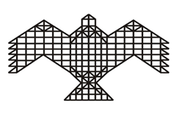 NIAS Course on Global Politics
National Institute of Advanced Studies (NIAS)
Indian Institute of Science Campus, Bangalore
For any further information or to subscribe to GP alerts send an email to subachandran@nias.res.in
Conflict Reader
France:  Needs to rethink  the state-religion relation in battling extremism
A singular concept of French identity and secularism that exclude Islam will push the French Muslims towards a strong adaption of its religious identities. Thus, making many vulnerable to radical Islamic ideologies. As policing increases, the alienation of the community will increase without curbing the pathways to extremism.
In 2020, Western Europe witnessed a series of knife attacks, beheadings and assaults. The attacks have become domestic expressions of the larger trends of white extremism and Islamist radical ideology in the region. France, Germany and the UK has become the ground where one could fathom how two divergent radical ideologies unfold simultaneously and converge with their acts of violence. Of all, in 2020, France constantly remained at the forefront of these attacks and a strong state response from its President Emmanuel Macron opened a debate on secularism, republicanism and multiculturalism in the country.
Conflict this Year: Recurring attacks and politicization of terror act as major fallouts
Repeated attacks on symbols of free speech and signs of Islamic extremism
On 16 October, a 47-year-old teacher, Samuel Paty was beheaded with a cleaver by an 18-year-old Muslim Russian refugee of Chechen ethnicity. Samuel was targeted for conducting a class debate on free speech and religion using cartoons of the Prophet Muhammad previously published by the French magazine Charlie Hebdo. In 2015, the office of Hebdo had come under terrorist attack, for creating these comic strips on the Prophet and the attack on Samuel not only bears the hallmarks of Hebdo-like incident but comes in the backdrop of the trial on the 2015 attack. Hebdo has remained one event where the French laïcité (secularism) was in direct conflict with one's religious norms, and the beheading of Samuel further deepened the social conflict.

On 30 October, another attack followed in Nice in France where a 21-year-old Tunisian killed three. Similarly, on 2 November, a total of six places witnessed shootings in central Vienna by an individual. The attacks were late claimed by the Islamic State (IS). Across Europe, similar attacks have continued but by those propagating racial hatred or "fremdenfeindlich", singling out immigrants, and upholding white supremacy. On 19 February in Hanau, Germany, a white individual opened fire on the shisha bars which are frequented mostly by Turkish immigrants.

Politicization of the terror act and public support against extremism
Apart from condemning the attacks, Macron stated, "Islam is a religion that is in crisis all over the world." This became the ground for the unveiling of his policy of Islamist separatism which was unilaterally approved by the Cabinet early in December. The policy not only investigates the funding behind the mosques, but the religious organizations will now have to pledge their republican values. With potential closure of the mosques, the country's prayer space has shrunk for an estimated 5.7million Muslims in France. The policy gained the public support as Paty's killing led to an outpouring of public support and Macron hailed Paty as "a quiet hero" making him the symbol of the French Republic. Giving it a political fervour, Samuel-the teacher, not only symbolized free-thinking but was juxtaposed as the epitome of laïcité.
Proactive judiciary in initiating justice and closure for the victims
As the attacks have continued, so has the flurry of judicial verdicts in France, Germany, and New Zealand convicting the perpetrators of violence. In France, the 14 terrorists in Hebdo attack received a life sentence, a similar sentence was handed out to the German synagogue attacker in Halle. The most notable has been the judicial process in New Zealand against the white supremacist convicted of terrorism in Christchurch. The attacks in France have also brought together the EU countries to table an action plan against treating violence and religious extremism.
Issues in the background
A series of lone-wolf attacks in France and similar trends in Western Europe.
In the past decade, stabbing incidents by single individuals or lone wolf with radical and extreme religious ideology have become common in Europe. Since 2014, with the rise of IS a different kind of terror attacks with local individuals or group of individuals pledging support to the larger terror group has conducted assaults in France. In this regard, the 2015 attack on Hebdo by a group led by Kouachi brothers aligning with the IS, remains significant.
Identity has formed the first ground for radicalization for the attackers. For many young Muslims of migrant origin in France, there is a widespread feeling that they are not fully accepted as fellow citizens. The Hebdo's attackers were second-generation French Muslims of Algerian origin, and neither have visited Algeria, or is a believer, but have still perceived themselves as alien. As much as prolonged economic deprivation and social alienation fuelled the radicalization process, the attackers have also found global inspiration to their local attacks. After the Nice attack, a man wearing a jacket emblazoned with the "Defend Europe" logo was seen threatening a Non-African shopkeeper. The "Defend Europe" group holds similar ideas of 'othering' as the Australian indicted in Christchurch.
Further, as opposed to Islamist radicalization, a reciprocal radicalization of attackers with racial hatred have increased and coincided with the coming to fore of far-right parties in Europe. The extreme right believes that the West should be protected from slow Islamisation, perceived to be brought about by migration. In this process, migration has both being politicized and become a point for further radicalization.
A colonial idea of laïcité challenged by multicultural society in France
The French society has witnessed a slow and disjointed social integration of its Muslim population who were historically labour migrants. The Maghreb was the source of the floating labour population, who mostly remained distinct, as they worked in France's industrial cities. But in the 1970s with the oil crisis, France altered its housing policies to allow family unification and gradually facilitated settlement of its labour force, a majority of whom practised and preached Islam as their way of life. However, this policy never fully integrated the Muslim population as they remained ethnically ghettoized in the urban peripheries. This social disconnect was first visible in 2005 when economic deprivation propelled a riot in Paris's outskirts. The second and third-generation immigrants have grown up in this alienation and phased social integration process.
Also, France follows a strict separation of religion and state, formalized through Art 1 of its constitution, wherein to be a French secular means absence of religious symbol in public space. Thus, public display of turban or hijab remains banned, and the religious symbols are only expressed in one's private space. The conflict in the MENA and migration brought in stories of struggles that made the young generation aware of their status in French society. The violent expression thus became a norm. With each terror attack, France has hunted bad Muslims and in turn, vilified its own Muslim community.
A strong policing by the French state
In France, Macron's new policy had seen the radical and extreme action of one individual to be the belief of a whole community, thus leading to majoritarian scrutiny of its Muslim minorities. France's foreign policy of fight against terrorism (post 9/11) has also intensified the domestic debate on Muslim profiling. Macron has followed his predecessors in continuing with the series of policing approach undertaken by Interior Minister Nicolas Sarkozy that led to the setting up of special police cells to tail mosques and halal butcheries. President François Hollande declared a state of emergency in 2015 thereby granting powers to the French counter-terrorism forces.
Perspectives in 2021
The conflict in terms of ethnoreligious communitarianism verses republican individualism is an erroneous tendency pursued by the French political elite. There needs to be a rethinking of the relationship between the state and the religion in France, as the country is expanding from being a cultural monolith. The society in France is multicultural and religiously diverse, but this social cohesion needs to be reflected through a political inclusion
A singular concept of French identity and secularism that exclude Islam will push the French Muslims towards a strong adaption of its religious identities. Thus, making many vulnerable to radical Islamic ideologies. As policing increases, the alienation of the community will increase without curbing the pathways to extremism.
---
Sourina Bej is a Project Associate at the School of Conflict and Security Studies in NIAS. Her research includes studying identity politics, group identities, migration and conflict with a special focus in South Asia. She also studies integration and political dynamics in Europe as part of the NIAS Course on Global Politics.