Photo Source: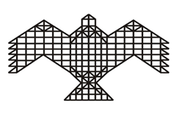 NIAS Course on Global Politics
National Institute of Advanced Studies (NIAS)
Indian Institute of Science Campus, Bangalore
For any further information or to subscribe to GP alerts send an email to subachandran@nias.res.in
NIAS Global Politics Brief
China in 2021: A year of grandiose political changes and foreign affairs
It has been a momentous year in China both as regards internal developments and in its external relations. Its ruling party turned 100 and its current head has, by most accounts, anointed himself leader beyond the two terms that the late paramount leader Deng Xiaoping had set and which had operated until the last decade. President Xi Jinping has emerged as arguably China's most authoritarian since Mao Zedong's death 45 years ago. Under him, China has aggressed on India, throttled Hong Kong, menaced Taiwan and bared its fangs vis-à-vis the United States and many other Western powers.
Click here for the complete file in PDF version