Photo Source: Eurasia.net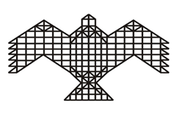 NIAS Course on Global Politics
National Institute of Advanced Studies (NIAS)
Indian Institute of Science Campus, Bangalore
For any further information or to subscribe to GP alerts send an email to subachandran@nias.res.in
NIAS China Reader
China's two major interests in Kazakhstan: Energy and economy 
Economy, natural gas and nuclear are major factors that drive Beijing's interests in Kazakhstan

Since the 2000s, China's influence in Central Asia has surged extensively. In Kazakhstan, it established its relations in 1992; however, both countries became closer in 2005, with Presidents Hu Jintao and Nazarbayev elevating their bilateral relations to a strategic partnership. Since then, China has made sizeable investments in Kazakhstan.
The bilateral cooperation expands on various aspects and is focused on the following two - economic and energy.
China's energy interests: Natural gas and nuclear
China's investments in Kazakhstan came in two waves. The first one ended in 2014, after which the investments became a part of the Belt and Road Initiative. Before 2014, China invested heavily in Kazakhstan's energy resources and transport industry. China's development and economic growth are entirely dependent on the availability of energy. In the fourth quarter of 2021, the coal shortage led to a slowdown in the Chinese GDP.
China is constantly trying to procure new methods of producing energy and new routes of securing its energy supply. Kazakhstan supplies over 20 per cent of China's natural gas. Between 2005 and 2019, China invested the most in Kazakhstan's energy sector, amounting to over USD 24,280 million, followed by chemical production and petrochemistry projects.
Kazakhstan and China also cooperate on nuclear energy. Since Kazakhstan was a centre for nuclear and space research during the Soviet era, nuclear cooperation between the two neighbours became easier and faster. China is currently engaged in a project to build a nuclear power plant that is expected to increase Kazakhstan's nuclear power by four times in the coming decade. The state-owned China General Nuclear Power Group is constructing the Ulba Nuclear Fuel Plant and owns 49 per cent of the plant in Kazakhstan. In 2021, China pledged to achieve carbon neutrality and also reduce its dependability on coal power plants. The country plans to depend heavily on nuclear energy amongst other energy sources. In April 2021, China also signed a deal with Kazatomprom, Kazakhstan's national atomic agency, the largest supplier of Uranium in the world. Kazakhstan's deep uranium resources help China in its goal of achieving its climate goals. The geographic proximity also assists the two countries in safely and easily transporting the resources via land.
Instability and violence in Kazakhstan may impact China's supply of natural gas. The CPC is primarily concerned about the safety of the pipelines and believes that a politically stable and peaceful environment would ensure the continuous supply of natural gas and other resources to China. The short-term instability in January 2022 caused a hike in oil and uranium prices. The CPC, therefore, believes that supporting the Kazakh government is crucial in sustaining a favourable environment towards China's energy interests.
China's economic interests
Kazakhstan's geographic location adds value to China's BRI. In Central Asia, Kazakhstan is the largest landlocked country; its location is crucial to Beijing's plan to revive the traditional silk route and connect China to the rest of the world via land routes. Chinese goods can reach Iran in two weeks instead of four when transported via the waterways. Thus, China is earnestly investing in improving its land connectivity with the rest of the world. Kazakhstan plays an important role in this plan due to its geographic location, which is vital in the "China-Kazakhstan-Russia-Western Europe" corridor, the "China-Kazakhstan-Western Asia" corridor and the "China-Kazakhstan-South Caucasus/Turkey-Europe" corridor.
As a part of the BRI, China has invested over USD 27.6 billion in Kazakhstan. In 2002, the trade relations between the two countries amounted to USD 1.955 billion. In 2019, Kazakhstan's imports from China amounted to USD 6,537 million, while China exported products worth USD 7,823 million. From 2016 to 2021, the trade between the two countries has grown at an average annual rate of 16 per cent. Kazakhstan is rich in resources and exports minerals such as crude petroleum, petroleum gas, refined copper, ferroalloys, radioactive chemical, iron, steel, inorganic chemicals, organic compounds, rare-earth metals and Uranium.
Being a landlocked country, Kazakhstan depends on China and Russia for its imports via the sea. Chinese products imported via land routes are cheaper, readily available, and easily transported. China exports medicines, cars, broadcasting equipment, planes, helicopters and space equipment to Kazakhstan. Kazakhstan also uses Chinese garments, accessories and other electrical machinery.
China also owns 8.3 per cent of the oil fields in Kazakhstan. In 2021, China was Kazakhstan's second-largest trading partner after Russia. The trade with China amounted to 12.28 per cent of the total trade. In 2022, over 56 China-funded projects in Kazakhstan are nearing completion, totalling USD 56 billion. International political analysts have been sceptical about the BRI and the probability of countries entering a debt trap. However, in the case of Kazakhstan, the country's debt to China has been progressively reducing since 2018. In 2021, the debt to China accounted for 6.2 per cent of the total debt and amounted to USD 10 billion.
Besides the above, Kazakhstan is also important for China as the former is a part of the Shanghai Cooperation Organization. The country also continues to have good relations with Russia and the US. A part of the Chinese interests aims to counter the US in the region. However, China's primary objectives are to speed up its activities as the US and Russian investments and trade relations outdo China by almost 30 per cent. The trade relations and energy interests bind the two countries in a mutually beneficial relationship that is expected to continue in the decades to come.
---
About the author
Avishka Ashok is a Research Associate in the School of Conflict and Security Studies at the National Institute of Advanced Studies. Her areas of interest are China, East Asia and the Indo-Pacific region.