Photo Source: Maritime Herald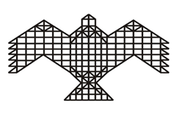 NIAS Course on Global Politics
National Institute of Advanced Studies (NIAS)
Indian Institute of Science Campus, Bangalore
For any further information or to subscribe to GP alerts send an email to subachandran@nias.res.in
NIAS Maritime Studies
Building Ocean Governance from Below: Role of The Indigenous Communities
The primary challenge lies in managing these multiple knowledge systems and amalgamating them into the mainstream modern science.
NIAS/CSS/STIR/U/IB/21/2022
NIAS Area Studies Brief No. 4
NIAS Europe Studies 16 March 2022
Oceans have supported biodiversity, regulation of the planet, communities and livelihood, trade, and has been a source of marine resources. Supporting a mammoth of approximately 90 percent of global trade, oceans are a lifeline for multiple sections of the society, which in turn has led to overdependence and overuse, most of which can be
categorized as commercial exploitation for profits. Sustainable Development Goal 14 spells out the need to "conserve and sustainably use the oceans, seas and marine resources for sustainable development". (Cit) An inalienable aspect of this, is to involve the indigenous coastal communities in management and governance of the oceans.
This brief makes an attempt to focus on this concept of "building from below" or a bottom-up approach in ocean management and governance. Most importantly, the essay
takes the case of an indigenous Arctic community-the Inuit, who are the quintessential picture of a coastal community affected by climate change and exploitation in the High
North, and are involved in voicing their concerns through necessary channels, and participating in the Arctic Ocean governance.