Photo Source: Office of the President Republic of China (Taiwan)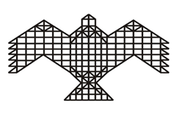 NIAS Course on Global Politics
National Institute of Advanced Studies (NIAS)
Indian Institute of Science Campus, Bangalore
For any further information or to subscribe to GP alerts send an email to subachandran@nias.res.in
The World This Week
Pelosi's visit to Taiwan, Sri Lanka's appeal to the IMF and Amnesty's report on Ukraine's Human Rights Violation
The World This Week #177, Vol. 4, No. 26
07 August 2022
Avishka Ashok, Ankit Singh and Angelin Archana
---
China: Nancy Pelosi's visit to Taiwan engenders strong opposition from Beijing
What happened?
On 2 August, the US House of Representatives Speaker Nancy Pelosi and five other Democratic lawmakers visited Taiwan and met with the Taiwanese President Tsai Ing-wen. During the meeting, President Tsai presented Pelosi with the Order of Propitious Clouds with Special Grand Cordon award, Taiwan's highest civilian honour.
Pelosi appreciated and praised Tsai's leadership and capable handling of China in the region. She said: "Our visit is one of several Congressional delegations to Taiwan – and it in no way contradicts longstanding United States policy, guided by the Taiwan Relations Act of 1979, U.S.-China Joint Communiques and the Six Assurances. The United States continues to oppose unilateral efforts to change the status quo."
The Chinese Foreign Ministry strongly condemned the US Speaker's visit to Taiwan and threatened Taiwan and the US with strong repercussions. On the same night that Pelosi landed in Taiwan, the Vice Foreign Minister of China summoned the US Ambassador to China overnight and registered a complaint against the visit.
As an immediate response to the visit, China imposed a ban on the import of citrus fruits, two types of fish and other food products from Taiwan. China also declared a four-day military drill in six large areas surrounding Taiwan's main island. The Eastern Theatre Command of the People's Liberation Army conducted precision missile striles, four of which landed in Japan's Exclusive Economic Zone, engendering strong reaction from the Japanese Defence Ministry.
While the US and the G7 came out in support of Pelosi's visit and reprimanded the China from destabilizing the peace in the Strait, countries like Pakistan, Russia, Nicaragua, Cuba, North Korea, Venezuela, Bolivia, Iran, Laos, Belarus, Syria and Palestine have made statements in support of China's response to Pelosi's visit to Taiwan.
What is the background?
First, significance of Pelosi's visit. Nancy Pelosi's visit to Taiwan marks the second highest visit made by a Speaker of the US House since 1997. Although the President of the US does not hold the power to restrict the Speaker from making visits across the world, Pelosi's visit signifies the US' response to China's aggression in the Taiwan Strait. Although there have been multiple US Congressional delegations that visited Taiwan, there hasn't been one on the scale of Pelosi; which threatens China's hold over the issue. Since its establishment as a republic in 1950, China has vehemently opposed the narrative of Taiwan being an independent and sovereign country. In fact, the one-China principle has been the basis of establishing and maintaining diplomatic relations with countries. China downgraded its diplomatic relations with Lithuania over the inauguration of the Taiwanese Representative Office in the European country. China has maintained its basic policy and not encouraged any relations with Eswatini, the only country in Africa who is not a part of the Forum for China-Africa Cooperation.
Second, China's response to Taiwan compared with other conflicts. China has conducted numerous military drills in the Taiwan Strait and the South China Sea, areas that it considers as its own. Taiwan has constantly reported on the Chinese PLA's incursion into its ADIZ. Between 1 and 4 October 2021, while China celebrated its National Day, the PLA conducted the largest military incursion where almost 149 fighter jets and aircrafts entered the Taiwanese ADIZ. A similar intimidation tactic is used with Japan on the Senkaku/ Diaoyu islands dispute, but at a much smaller scale.
What does it mean?
Pelosi's visit to Taiwan despite repeated warning from China displays the US determination to challenge the Chinese hegemony in the region. This also threatens the peace in the Taiwan strait, as China may now speed up its reunification process. For China, the "reunification of the motherland" is an emotional issue and the Communist Party of China is ensuring that the coming generations stay true this aim by repeatedly emphasizing the need to focus on retaking Taiwan.
China is likely to increase its rhetoric on the sovereignty of the island. In furtherance of this aim, China will phenomenally increase its military drills around Taiwan. China will also seek to isolate Taiwan and choke the island's economy by imposing bans and creating blockades. However, besides the drills and trade bans, it is unclear if China would take the step to forcibly invade the island right away. Given the US involvement, a forced takeover is sure to initiate a major war between the two economic powers of the world.
Diplomatically, China will be forced to take strong measures against the US and reprimand the country for going against its basic principles of maintaining bilateral relations. China will also strive to make an example of the US to refrain other countries from visiting Taiwan, increasing its trade ties and recognizing it as an independent country.
---
Sri Lanka: Colombo starts bailout talks with IMF
What happened?
On 3 August, the newly elect prime minister in his first parliamentary speech after the ouster of Rajapaksa, declared that Sri Lanka will start bailout talks with IMF for a loan of USD 3 billion under the Extended Fund Facility program spanning over 4 years. The objective is to get support from financial support from IMF which would enable funds from friendly countries. He said: "We would submit this plan to the International Monetary Fund in the near future, and negotiate with the countries who provided loan assistance."
The Prime Minister also discussed an interim budget to chart out the financial strategy to deal with debilitating forex reserves and fiscal deficit. He added that the power of the President will be curtailed through amendments and called for unity among political parties to work together in taking the nation out of the crises, on restructuring overseas debt to bring down public debt to less than 100 per cent of the GDP in 10 years (currently 140 per cent of the GDP).
What is the background?
First, the protests. Sri Lanka has been witnessing dissent, protests and demonstrations against the inability of the government to control inflation and afford fuel to run the nation. On a year on year on basis, inflation has increased by sixty per cent, currently hovering at fourteen per cent. The covid pandemic impacted the tourism industry of the nation and many people were rendered unemployed, creating harsh impacts of the rising inflation.
Second, the previous Prime Minister had declared in his political manifesto to introduce tax cuts to stimulate investment and diversification of the economy. The act, however, backfired and the government revenue further decreased while the fiscal deficit increased to above 10 per cent of the GDP. This directly impacted the stability of forex reserves to finance the imports while exports remained stagnant. The fiscal breathing space narrowed and debt commitments, which are a priority, became uncertain. The bailout talks if they succeed, will channelise the funds for Sri Lanka to continue with its commitments and liabilities. Sri Lanka currently owes USD 12 billion to bondholders, which cannot be defaulted at any risk.
Third, IMF's concerns. In its recent Article IV staff report of March 2022, the IMF raised the issue of corruption in Colombo port city projects. The fiscal deficit will become a priority over infrastructure projects in Colombo and even Hambantota port city projects. A statement in Article IV said: "Unless the fiscal and balance-of-payments financing needs are met, the country could experience significant contractions in imports and private credit growth, or monetary instability in case of further central bank financing of fiscal deficits."
Fourth, the socio-economic impacts of the crisis. Public services like education, health and food security have been impacted since the government announced a shutdown. The political and economic turmoil has wreaked havoc in Sri Lanka deeply on all social groups of the country. Nearly one in three parents in Sri Lanka have noticed negative changes in their children's behaviour in the last 6 months as the country headed into economic collapse, according to a Save the Children survey conducted in June 2022. Soaring inflation, daily power cuts, and shortages of fuel, food and medicines have stretched families beyond their ability to cope. Therefore, the government had to venture for an immediate solution to the developing humanitarian crises in the nation.
What does it mean?
First, a bailout package will bring certain conditionalities and performance benchmarks from the IMF to guide the country out of its default tendencies. To restore debt and macro-economic sustainability, some structural reforms would be recommended by IMF. Likely reintroduction of taxes will increase revenue, a market-determined exchange rate system to make the local currency competitive and void of speculations and a more autonomous central bank will be the top demands and benchmarks from IMF.
Second, low-income countries and middle-income countries have sought financial help from IMF more frequently in the post-pandemic period. IMF has provided USD 250 billion through covid financial assistance and debt service relief. From Asia, Pakistan, Bangladesh, Malaysia, Papua New Guinea, Uzbekistan and other central Asian states have sought financing facilities. In Africa, except for a few countries, almost all countries are engaged in some form of financing program. From Latin America, Argentina signed a debt deal worth USD 44 billion, the highest in the history of the IMF. Other than Argentina, Mexico, Honduras, Nicaragua, Peru, Chile and Bolivia have sought help from IMF in one way or another. The rally of developing economies for financing from IMF, a west backed institution is a symptom of the weakening discourse of secular development. It will lead to more free-falling economies which would like to hang between emerging powers rather than falling into the one basket.
---
Ukraine: Amnesty condemns civilian cover tactics in urban warfare
What happened?
On August 4th, 2022, Amnesty International released a report accusing the Ukrainian government of using civilians as a cover in the ongoing war. The organization examined strike sites, interviewed survivors, and victims who lost their family members, conducted remote sensing in warzones, and assessed weapon technology used by both sides.
Amnesty had condemned Russia's act of aggression that unleashed the human rights and refugee crisis in Europe since World War II, apart from various war crimes and the use of banned weapons such as cluster bombs. Nevertheless, it became a heated debate, when the organization convicted Ukraine and stated, "Being in a defensive position does not exempt the Ukrainian military from respecting international humanitarian law," as Ukraine had launched retaliatory attacks on Russian soldiers from the residential areas, civilian buildings, and the backyard of the houses, agricultural warehouses, schools, and hospitals.
The Ukrainian President Volodymyr Zelensky slammed Amnesty International for not designating Russian atrocities as acts of terror, immoral selectivity between aggressor and victim, and the report to be bizarre and misleading. Ukrainian Foreign Minister Dmytro Kuleba tweeted that the report distorts reality, boosts Russia's disinformation efforts, initiates false moral equivalence between the aggressor and victim, and further accuses Amnesty of fake neutrality and truthfulness. Ukraine's Minister of Defense Oleksii Reznikov claimed it to be a perversion. Numerous people, including the British and US Ambassadors, have condemned the report and called it manipulative.
Subsequently, there was a spur of footage on Russian atrocities on social media, which claimed Russia and not Ukraine to be endangering civilians. Amnesty International's Secretary General Agnes Callamard criticized both Ukrainian and Russian netizen views on the matter as "social media mobs and trolls," terming their actions as war propaganda, disinformation, and misinformation, thus justifying its impartiality in the investigation.
What is the background?
First, the violation of international laws of armed conflict. The International Humanitarian Law, laws of armed conflict, or laws of war, is a set of rules to wage war based on humanity, impartiality, and neutrality, created through four Geneva Conventions and three additional protocols, which were adopted in 1949 by all nations in the world. The third Geneva Convention exclusively calls for civilians' protection in war zones, which articulates against civilian hostages, less damage to civilian objects, or execution without proper judgments. The first protocol mentions three principles of IHL: principles of distinction, proportionality, and precautions.
In the report, Amnesty accuses Ukraine of violating these principles by inspecting 19 towns and villages from April to July across multiple regions of Ukraine. The organization disclosed that Ukrainian soldiers used civilian homes in Donbas, Kharkiv, and Mykolaiv regions to attack the Russian soldiers. Amnesty visited 29 school campuses, of which 22 were used as military bases, in Bakhmut, a university building, farmlands, and hospitals in five different locations were also used as military bases, thereby deliberately causing civilian collateral damage.
Second, Urban Warfare. In Mosul, the US-backed Iraqi security conducted a full-scale city attack from October 2016 to January 2017. However, it is a high-risk tactic, as the war ended by killing thousands of civilians, millions of tons of debris, hindering essential services, and millions displaced, permanently altering the landscape and causing more harm to humans and the environment within a short period. Similar conflicts were witnessed in Damascus, Aleppo, Raqqa, and Palmyra, whereas Ukrainian cities are its latest examples. This violates the principle of distinction, especially using unguided artillery, mortars, multi-barrel rocket launchers, large bombs, and missiles. At the beginning of the war, Ukraine diluted the hostilities status by providing arms to the civilians. The principle of distinction does not encourage attacking or using civilian infrastructure and condemns the spread of terror amongst the civilians, irrespective of aggressor and victim.
What does it mean?
Amnesty claimed that Ukraine followed a pattern of civilian cover, and thus Ukraine breached the IHL. However, the central idea is the changing nature of warfare by the incorporation of civilian structures without differentiating between the victim and the aggressor. IHL advocates war in barren territories, during the day, without disturbing the civilian livelihood, which is eroding since the induction of urban warfare.
The principle of proportionality demands an assessment of the operation based on civilian loss or damage and calls for the cancellation of the attack. Precautions are to avoid armed conflict near civilians and military objectives near densely populated areas, which the Ukrainian soldiers violated. Therefore, there is a need for neutral players grounded with IHL, or it will reduce the scope of humanity, impartiality, humanitarian activities, negotiations, and mediations during warfare. However, with violence harbouring in residential areas, and weapons at civilian disposal, there is a probability of Ukraine converting into the New Middle East with collapsed human development, if civilian livelihood is ceaselessly disrupted.
---
Also, in the news..
Regional round-ups
East and Southeast Asia This Week
China: National Climate Center observes higher than global average increase in temperatures
On 3 August, the Vice-Director of China's National Climate Change Yua Jiashuang addressed a briefing and said that the temperature rise in China was higher than the rest of the world. The weather bureau also warned that China as a geographic region was sensitive to climate change and had observed a 0.26 degrees Celsius increase in temperatures compared to the global average of 0.15 degrees. Jiashuang further emphasized the losses incurred due to the heatwaves and the heavy rainfall in select areas of China and said that the changing weather patterns could threaten the availability of water resources, reduce crop yields and harshly impact the ecosystem in the country.
Japan: Defence Minister objects Chinese missile's landing in EEZ
On 5 August, the Asahi Shimbun reported that Japan's Defence Minister Nobuo Kishi announced that five of the missiles fired by China had landed in the country's Exclusive Economic Zone. On 4 August, China conducted "precision missile strikes" in the waters near Taiwan's coasts as a reaction to Nancy Pelosi's visit. Nobuo Kishi said that the country had registered a complaint with China as the missiles threatened the safety and security of Japan and its people. The People's Liberation Army's Eastern Theatre Command fired long-range explosive projectiles and conducted multiple conventional missile launches in three different areas in the east of Taiwan.
Cambodia: China's Foreign Minister visits Phnom Penh; discusses bilateral ties
On 3 August, China's Foreign Minister Wang Yi visited Cambodia and met with the Prime Minister candidate Hun Manet and discussed bilateral ties, regional issues and other international concerns. Wang Yi also met with the Cambodian Prime Minister Samdech Techo Hun Sen who reassured Cambodia's support on China's core issues and interests. Given the current regional circumstances, Hun Sen expressed the country's adherence to the One-China principle and said: "Cambodia firmly opposes any words or deeds that infringe on China's sovereignty and territorial integrity, and will continue to firmly support China in safeguarding its core interests and stand together with the 1.4 billion Chinese people."
South Asia This Week
India: Maldives President meets Prime Minister Modi
On 1 August, Maldives President Ibrahim 'Ibu' Solih arrived in New Delhi for a four-day visit. He met Indian Prime Minister Narendra Modi, External Affairs Minister S Jaishankar, and other officials. On 2 August, both countries signed an agreement on cybersecurity to strengthen ties to address transnational crimes and terrorism. President Solih said: "The MoU signed today on cyber security aims to promote closer cooperation and exchange of information pertaining to cyber security in accordance to our domestic laws, rules, and regulation and based on equality, reciprocity, and mutual benefit," He added: "Maldives-India relation, goes beyond diplomacy. Our values, our cultures, and our histories are intertwined, making it a traditional relationship. Our centuries-old relationship is grown with political trust, economic cooperation, and coherent strategic policies between our two countries." India also extended an additional USD 100 million lines of credit for the Greater Male Connectivity Project and gifted a second landing assault craft to the Maldives National Defence Force.
Bangladesh: Dhaka seeks funds from multiple international financial institutions
On 5 August, in an effort to increase its foreign exchange reserves, Dhaka is seeking the World Bank and the Asian Development Bank (ADB) for USD two billion. Bangladesh's USD 416 billion economy has long been among the fastest-growing in the world, but the Russia-Ukraine war's rising energy and food costs have increased the country's imports and current account imbalance. The government requested USD one billion from each lender in letters to the two institutions. In addition, the government has also applied for a USD 250 million loan for the country's climate resilience from the World Bank earlier.
Sri Lanka: Foreign Minister meets the US Secretary of State
On 4 August, the US Secretary of State Antony J Blinken met Sri Lanka's Foreign Minister Ali Sabry in Cambodia. Blinken said in a statement: "Sri Lanka is in a moment of challenge and crisis; the United States has worked hard to step in to support Sri Lanka in this moment. We've provided about $179 million worth of assistance of one kind or another, including loans and direct support, since June. But in crisis, there is also an opportunity, and I hope that – and we hope and will certainly support Sri Lanka in these efforts – there's an opportunity in this moment to create a more inclusive, representative, democratic, responsive government and to use this crisis to seize that opportunity to make something very positive out of a very difficult situation. It would stand Sri Lanka in very, very good stead." Sri Lankan Minister responded in a statement: "So thankful – thank you once again. And of course, we can't forget the U.S. aid. USAID has provided a lot of support during these very difficult times."
Sri Lanka: President addresses Parliament hinting at hardships till the year-end
On 4 August, President Ranil Wickremesinghe addressed the parliament and said that the hardships will continue till the end of the year. He said: "We are in great danger. The country could extricate and be secured from that danger only if we all face this challenge together as one people. It is vital that the honourable members of this Parliament as well as the entire populace contribute with their own strength towards the effort of nation building," He also said that he is counting on Extended Fund Facility from the IMF as a support to the crisis. He thanked India's assistance in the crisis and said: "The Government of India under the leadership of Prime Minister Narendra Modi, has given us a breath of life. On behalf of my people and that of my own, I convey our gratitude to Prime Minister Modi, the Government and people of India."
Pakistan: Foreign Office rejects reports of airspace being used by a US drone strike
On 4 August, the Foreign Office spokesperson rejected reports that Pakistan's airspace had been used by a US drone strike in Kabul killing al-Qaeda chief Ayman al-Zawahiri. The spokesperson said, "I would refer you to the statement that we have issued (earlier) on this incident, and that is our stated position. There is no evidence of this action having been undertaken using Pakistan's airspace, so this is something that I can add to that."
Pakistan: PM Shehbaz accuses India of using "unbridled force" in Jammu and Kashmir
On 5 August, Prime Minister Shehbaz Sharif via Twitter accused India of using "unbridled force" in Jammu and Kashmir. He said, "Today marks the third sombre anniversary of India's illegal and unilateral actions of August 5, 2019, aimed at changing the internationally recognized disputed status of occupied Jammu and Kashmir and altering the demographic structure of the occupied territory," adding, "The Jammu & Kashmir dispute has been a battle of hope against overwhelming odds, of courage against fear & of sacrifice against tyranny. Today, we pay rich tributes to all the martyrs of IIOJK for their ultimate sacrifice & to their families for their resolve & courage." Meanwhile, Pakistanis observed the "Yaum-e-Istehsal" across the country in retaliation to the abrogation of Articles 370 and 35-A of the Indian constitution on 5 August 2019.
Pakistan: COAS reaches out to UAE and Saudi Arabia for a bailout package
On 5 August, DG ISPR confirmed that Gen Bajwa, the chief of army staff (COAS), received a telephone call from the UAE President. Pakistan is in talks with Saudi Arabia, the UAE, and China to provide the necessary funding. When Prime Minister Shehbaz Sharif travelled to Saudi Arabia in April, he returned empty-handed as Riyadh had not given any firm assurance. The reason the army chief had to play a role stemmed from the fact that other countries perhaps were not ready to accept the assurances of the civilian leadership. Saudi Arabia and the UAE are particularly working in tandem with the IMF and other Western countries on financial assistance for Pakistan.
Afghanistan: Al Qaeda leader Ayman al Zawahiri killed in US airstrike
On 1 August, President Joe Biden announced that Al Qaeda leader Ayman al-Zawahiri was killed in a counterterrorism operation by the CIA in Kabul's Sherpur area. He said: "Now justice has been delivered, and this terrorist leader is no more. No matter how long it takes, no matter where you hide, if you are a threat to our people, the United States will find you and take you out." Further, he claimed that intelligence had located Zawahiri's family in Kabul earlier in 2022 and that the airstrike was carried out over the weekend after he approved the "carefully planned" operation a week ago after he was advised that the conditions were optimal. Meanwhile, the Taliban confirmed that an airstrike had taken place, however, claiming that it was not aware of Zawahiri's presence in Kabul or his trip to the city. Further, Taliban spokesperson said, "The leadership of the Islamic Emirate of Afghanistan has instructed the investigative and intelligence agencies to conduct a comprehensive and serious investigation into the various aspects of the incident," adding, "The fact that America invaded our territory and violated all international principles, we strongly condemn the action once again. If such action is repeated, the responsibility of any consequences will be on the United States of America."
Central Asia, Middle East and Africa This Week
Armenia-Azerbaijan: Ethnic Armenian forces announce de-escalation in Nagorno-Karabakh
On 4 August, the de facto ethnic Armenian military claimed that despite sporadic gunfire, measure have been taken to stabilize the situation Nagorno-Karabakh along with the mediation of the command of the Russian military. Previously, Armenia and Azerbaijan accused each other of cearfire violations after fighting broke out leaving one Azerbaijani soldier and two ethnic Armenian personnel dead. The recent cease-fire violations has drawn in international response, with Russia accusing Azerbaijan of violating the cease-fire and the United States and the European Union urging an "immediate" cessation of hostilities while calling for a dialogue between Armenia and Azerbaijan to resolve issues relating to Nagorno-Karabakh.
Kyrgyzstan: President meets visiting Chinese Foreign Minister
On 31 July, Xinhua reported that Chinese State Councillor and Foreign Minister Wang Yi met with Kyrgyzstan President Sadyr Zhaparov and discussed strengthening their bilateral comprehensive strategic partnership and deepening cooperation in a number of fields. Zhaparov requested Wang to send his warm greetings to Chinese President Xi Jinping on Kyrgyzstan's behalf. He also expressed his gratitude to China for its steadfast support and invaluable assistance in advancing Kyrgyzstan's economic development and improving the standard of living for its citizens. Zhaparov stated that Kyrgyzstan and China have set a standard of good neighbourliness and friendliness among neighbouring nations through their collaborative efforts, which ranged from building diplomatic ties to creating a comprehensive strategic partnership.
JCPOA: Talks resume in Vienna
On 4 August, the representatives of the parties to JCPOA and the US began negotiating on the technical terms of the nuclear deal, primarily the proposal put forth by Josep Borel, EU's foreign policy chief. On 5 August, Britain, France and Germany urged Iran "not to make unrealistic demands", and that "there will be no re-opening of negotiations", implying that Tehran must decide to conclude the deal. For the first time since the talks stalled in March 2021, Iran and the US restarted the indirect talks at Vienna. A senior EU official confirmed that Iran's demand of removing IRGC from the blacklist of "foreign terrorist organizations" has been dropped from the discussions and would be handled in the future. Sanctions however remain the sticking point in the talks and can pose a substantial threat from the deal being finalized.
Iraq: al-Sadr calls for early elections
On 3 August, Sadrist Movement's Muqtada al-Sadr addressed his supporters in a televised speech, calling on them to continue to sit in the Parliament in Baghdad until the demands are met. He demanded the dissolution of Parliament and called for early elections, and also remarked that he had "no interest" in negotiating with his political rivals, primarily the pro-Iran Shia Coordination Framework.
Senegal: Ruling coalition, opposition fail to secure majority
On 4 August, the provisional results revealed that President Macky Sall's ruling coalition had failed to secure the majority in the parliamentary elections by one vote. The coalition has won 82 of the 165 seats. Meanwhile, the opposition too failed to secure the majority with 80 seats. The remaining three seats, won by small parties will decide the final results. This is the first time a National Assembly will be formed in Senegal without a clear majority; this development also indicates a fall in Macky's popularity.
South Sudan: Unity government leaders extend transitional period
On 4 August, President Salva Kiir and Vice President Riek Machar signed a deal to extend the transitional period to 2024. The move was criticised by foreign observers as the deal signed by the unity government in February 2020 provided for general elections to be held in February 2023. The minister for cabinet affairs said the decision aimed "to address the challenges that impede the implementation of the peace agreement." The US, UK and Norway boycotted the decision expressing "profound concern that fully inclusive consultations must take place with civil society, faith-based groups, business, women's groups, youth representatives, eminent persons and international partners before the (peace deal) is amended."
Democratic Republic of the Congo: MONUSCO spokesperson expelled
On 3 August, the foreign ministry released a statement expelling the spokesperson of the UN peacekeeping mission, MONUSCO, claiming that the official had stoked tensions leading to the week-long protests and 36 casualties. The government accused the spokesperson of making "indelicate and inappropriate" statements and therefore maintained that the UN official's presence will not "promote a climate of mutual trust and calm between Congolese institutions and MONUSCO."
Europe and The Americas This Week
France: Paris to appoint ambassadors for LGBTQ rights worldwide
On 04 August, prime minister Elisabeth Borne announced Paris will establish a role of ambassador to advance LGBTQ rights globally. On the 40th anniversary of the legalising of homosexuality in the country, Borne stated that the ambassador, who would be chosen by year's end, will "fight for the decriminalisation of homosexuality and trans identity everywhere." In addition, Borne announced the establishment of a EUR three million fund to support ten additional LGBTQ rights centers in France, in addition to the 35 already in operation.
Italy: US tech firm Intel in talks with Rome to establish semiconductor facility
On 04 August, Italy will be negotiating a deal worth EUR five billion with the US semiconductor manufacturer Intel to build an advanced semiconductor packaging and assembly line. This investment is part of Intel's larger plan to invest around EUR 88 billion across Europe. The decision comes after the semiconductor shortage crisis of 2020, when Europe was largely dependent on Asian markets particularly from Taiwan.
Russia: ROSCOSMOS to venture in commercial and private space mission
On 1 August, Yuri Borisov, ROSCOSMOS chief said that after Russia's exit from the International Space Station (ISS), the agency will transition to commercial space missions. RSCOSMOS had earlier announced the expected exit from ISS by 2024. During a TV interview he said: "This is tested practice in the entire world, it is a confirmed practice, and we will transition to the provision of commercial services.
The US: Bilateral military exercise with Indonesia witnesses participation from Japan, Australia and Singapore
On 1 August, thousands of Indonesian and American troops began a two-week joint military exercise on Monday that Washington said aims to advance "regional cooperation in support of a free and open" Asia-Pacific region. At least 4,000 US and Indonesian soldiers joined by forces from Australia and Singapore, as well as Japan, which is participating for the first time in the annual drills, known as "Super Garuda Shield." The exercise comes as US House of Representatives Speaker Nancy Pelosi prepares to lead a congressional delegation to the region in the shadow of diplomatic tensions with China. The exercise will last until August 14, encompassing army, navy, air force, and marine drills.
The US: Indiana becomes the first state to pass an abortion ban bill
On 5 August, Indiana became the first state in the nation to approve abortion restrictions since the U.S. Supreme Court overturned Roe v. Wade, as the Republican governor quickly signed a near-total ban on the procedure shortly after lawmakers approved it. Under the bill, abortions can be performed only in hospitals or outpatient centers owned by hospitals, meaning all abortion clinics would lose their licenses. Indiana was among the earliest Republican-run state legislatures to debate tighter abortion laws after the Supreme Court ruling in June that removed constitutional protections for the procedure.
---
About the Authors:
Angelin Archana is an Assistant Professor at the Women's Christian College, Chennai. Avishka Ashok, Apoorva Sudhakar, Abigail Miriam Fernandes, and Emmanuel Selva Royan are Research Associates in the School of Conflict and Security Studies at the National Institute of Advanced Studies. Ankit Singh, Akriti Sharma, and Rashmi Ramesh are PhD Scholars at NIAS. Joel Jacob is a research intern at NIAS.