Photo Source: BBC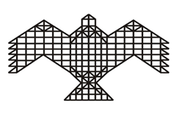 NIAS Course on Global Politics
National Institute of Advanced Studies (NIAS)
Indian Institute of Science Campus, Bangalore
For any further information or to subscribe to GP alerts send an email to subachandran@nias.res.in
The World This Week
Elon Musk's Twitter deal and Putin's Valdai address
TWTW#188, 30 October 2022, Vol. 4, No. 37
Apoorva Sudhakar and Padmashree Anandhan
---
Twitter: Musk finalises the deal

What happened?
On 28 October, Elon Musk finalised the USD 44 billion deal to purchase and make Twitter Inc a private company, six months after the takeover was announced in April. Musk tweeted: "The bird is freed." In response, the European Union internal market commissioner said: "In Europe, the bird will fly by our rules."

On the same day, Musk addressed advertisers on Twitter and justified his acquisition claiming that "it is important to have a common digital town square where a wide range of beliefs can be debated in a healthy manner, without resorting to violence." He said the risk of social media splintering into far right and far left echo chambers is prevalent and that it could lead to more hate and divisions within society. However, he said this does not mean Twitter would be a "free-for-all hellscape, where anything can be said with no consequences."

On the same day, media houses, including CNBC and Associated Press, quoted sources who said that after finalising the deal, Musk fired Twitter CEO Parag Agrawal, CFO Ned Segal and legal affairs head Vijaya Gadde. BBC quoted Twitter co-founder Biz Stone's tweets thanking the three for their "collective contribution to Twitter."

What is the background?
First, the long-drawn acquisition. In April, Musk became the largest shareholder of Twitter after acquiring a nine per cent stake. He announced his offer to buy Twitter for USD 44 billion and privatise it. In May, raising concerns over fake and bot accounts, Musk put the acquisition on hold. He maintained that Twitter neither addressed the problem of spam accounts nor did it provide him with information regarding the same. Following Musk's threat to withdraw the acquisition in June, Twitter sued him and called on him to adhere to the deal. In early October, the judge delayed the trial against Musk until November and asked both sides to reach an agreement by 28 October.

Second, Twitter and Musk's free speech agenda. Even prior to his plans to purchase Twitter, Musk had been critical of the social media platform and called for it to be made a space for free speech and uphold democratic rights. Musk also criticised Twitter's content moderation and suspension of accounts, including that of former US President Donald Trump, wherein he believed that the suspension was morally wrong and "foolish in the extreme." Often, Musk has hinted at restoring such accounts that were suspended for spreading hate and misinformation.

Third, Musk and Twitter's responses. Relations between Musk and Twitter have seen a drastic change in the past six months. After Musk became the largest shareholder in April, Twitter offered him a seat on the company board, believing he would be of "great value." However, following Musk's concerns about the bots and his threat to withdraw the deal, Twitter accused him of breaching the agreement. Despite multiple attempts to defend its policy on spam accounts, Twitter failed to convince Musk of its policies, leading to further differences between the two.

Fourth, pre-deal uncertainties about Musk's plans. Prior to finalising the deal, in early October, The Washington Post reported that Musk plans to lay off 75 per cent of Twitter employees and bring down the number from 7,500 to 2,000 employees. Musk also hinted at a content moderation body and also said that acquiring Twitter paves the way to create another app for shopping, ride-sharing, food delivery and the like. However, there has not been any clarity on whether or how Musk would implement the above.

What does it mean?
First, with the acquisition finalised, Twitter will now have to navigate through ensuring free speech and addressing extremist and hate content. Twitter has always been a key platform for political debates and discussions, unlike other social media platforms like Meta, which began as a space for sharing personal and recreational activities. Twitter served as a safe space to voice out one's opinion but gradually became a space for misinformation and extremists from either political sides to insult, threaten and intimidate those with opposing views.

Second, Musk's views on free speech have sparked debates on how free free speech should be. With responses like that of the EU, questions on who will regulate content, whether users should decide when and where to set limits or should external bodies should be surveilling your online presence remain.

Third, Musk's attempt to attract advertisers signals that he could be planning on generating ad revenue, which has remained limited on Twitter compared to other platforms like Meta. However, as The Washington Post explains, advertisers are cautious about their ads appearing alongside hate content. Therefore, to win the confidence of advertisers, Musk would have to assure them and ensure that Twitter would be free of hate content.

---
Putin's address in the Valdai Club" Four Takeaways

On 27 October, the Valdai International Discussion Club held its regular conclave in Moscow on - A Post-Hegemonic World: Justice and Security for Everyone. The four-day meeting was attended by representatives from different fields from Russia and 40 countries across the globe, including Afghanistan, China, France, Germany, India, Kazakhstan, China, the US, and Iran. The key highlight was the address of Russia's President Vladimir Putin; he discussed the changing liberal ideology, the US model of international order, Russia's stand on the world order, Ukraine's statehood, nuclear policy, and the energy sector.

Four takeaways
First, focus on dominance as a rule for the West. In the address, Putin highlighted the aggressive nature of the West, which has escalated the Ukraine war, and the situation in Taiwan destabilized the food security and energy markets. He termed the cultural value claimed by the West as "Cancel culture," and criticized it for showcasing itself as a "guardians of liberalism and progress" but it only removes the other existing cultures, and restricts free thoughts in economics and politics. Putin pointed out how under "new global interdependence" the West role-plays monopoly in setting in the financial and technological sectors to practise the Western model of globalization and dominance in the global economic and political fora. Apart from this, he also brought out the need for new social models and the rights of Asia, Islamic states, and monarchies of the Persian Gulf to have their socio-political system. He criticized the West on the same, stating it suffered from a "doctrinal crisis of the neoliberal American-style model of international order," which provides no space for progress and contradicts the multipolar world by preserving its dominance.

Second, emphasis on traditional values over liberal ideologies. On the liberal ideology, Putin pointed to the changing nature of liberalism, where classic liberalism, which was once seen as freedom for a person to think and act, is now seeing enemies within the said open society and wanting to restrict the freedom of the enemies. He accused Western ideologists and politicians of making the world believe that there was no alternative to democracy since the colonial period while it rejected all other forms of government. According to Putin, the West's way of undermining the "liberal rules based order," has only resulted in trade wars, sanctions, embargoes, colour revolutions, and coups. On the same, he said: "They killed Soleimani, an Iranian general. You can think whatever you want about Soleimani, but he was a foreign state official. They killed him in a third country and assumed responsibility." Criticizing the western liberal order, he focused on the importance of the emerging neo-liberal ideas and highlighted its unique nature in terms of culture and history. Giving the examples of traditional societies such as East, Latin America, Africa, Eurasia, and minorities within the West, he stressed that the traditional values, and cultural identity they hold must be respected in the interest of the people, and civilization than being overpowered by the neoliberal elites.

Third, Russia's approach as independent and inclusive. Highlighting Russia's efforts to build collective security with the West, Putin expressed that the West always stood against cooperation and supported nurturing of terrorists in Russia. He said that Russia's aim was not to challenge or replace the Western domination or the Western elites, but to uphold its right to exist and develop. The major plan is to broaden the space for other countries, increase interaction with neighbors and pave way for an economic multipolar world order, but he accused the West of being the barrier to its development and pushing it to become a tool to achieve its geopolitical goals. He later brought out how Russia has been successful in strengthening its economy, dealing the internal and external terrorism, and traditionally developing its foreign technology policy to provide a platform by creating an industry in other countries to build their technology rather than the West's approach to bankrupt the firms and deprive them of any advancement.

Fourth, on Ukraine's statehood. On the lines of achieving Russia's geopolitical goals, Putin highlighted how NATO was fortifying the Donbas region in the last eight years and how Ukraine's statehood was shaped by Bolsheviks giving away "Malorossiya (Little Russia), the entire Black Sea region, and all of Donbas (Russian historical lands") without the consent of the people to the nationalist-minded Bolsheviks. After the Bolsheviks, former leader Joseph Stalin joined Polish, Hungarian, and Romanian territories into Ukraine which became its sovereignty. With Poland's influence gaining ground, language change began, ethnic Russians and Russian Orthodox Christians who wanted to join back Russia were put off by the European under the "divide and conquer rule," which according to Putin became the first step of Europe to divide Russian unity. He said: "It is all part of our history. But it is also a historical fact that Russians and Ukrainians are essentially one ethnicity."
---
Also, in the news...
Regional round-ups
East and Southeast Asia This Week
China: Foreign Ministry rejects Japan's claims to EEZ in East Taiwan waters
On 26 October, China's Foreign Ministry Spokesperson Wang Wenbin addressed a press briefing and remarked that the country does not recognize the exclusive economic zone claimed by Japan in the East Taiwan region. The remarks were made as the press inquired about China's stand on the stand-off between Japan's coastguards and the Taiwanese research ship operating in the area. Wang referred to the issue and stated that the Chinese research vessels are within their right to carry out its activities in the area as it is just over 60 nautical miles from the island.

China: Russia's Foreign Minister congratulates the proceedings of the 20th Party Congress
On 27 October, China's Foreign Minister Wang Yi held a telephone conversation with Russian Foreign Minister Sergei Lavrov and discussed the proceedings of the 20th Party Congress. The Russian President also congratulated China for successfully conducting the National Congress. Wang noted China's willingness to deepen exchanges with Russia and promoting bilateral relations in various fields. The Foreign Ministers also discussed the war in Ukraine and other international issues, but there was no criticism of Russia during the phone call.

Japan: Relocation of US forces' Naha military port
On 25 October, Japan's central, Okinawa's prefectural, Naha city and Urasoe city governments agreed to relocate the facility and take over functions of the US forces' Naha military port. The relocation is within the Okinawa prefecture, 49 hectares of land in a sea area off the west coast of Urasoe city. Okinawa prefectural government estimates that the new facility will be completed in 17 years. Naha port is a strategically important site which was said to be the entrance to Okinawa. The functions of the military port as easy access to harbour and oil storage facilities, will not be changed through the relocation process. Okinawa demanded that the US should not take off or land at the new facilities or drill near it. The people from Okinawa oppose the relocation demanding the reason for having a US force military port in the country the government.

South Korea: Increase in funding for helping developing countries fight climate change
On 27 October, South Korea's Prime Minister Han Duck-soo announced at a conference on sustainable dialogue in the pan-Pacific region that the government would increase its funding to support developing nations in to fight against the impacts of climate change. He said that South Korea would expand its overseas aid on climate finance and funding for the Green Climate Fund, an international organization that focuses on fighting climate change. He added that South Korea would also share its knowledge and technology to reduce greenhouse gas emissions, develop renewable energy sources and shift to a low-carbon economy in developing countries.

South Korea: President Yoon assures Russia that they would not provide arms to Ukraine
On 28 October, South Korea's President Yoon Suk-yeol said that South Korea has never given lethal weapons to Ukraine in its war against Russia. The statement followed Russia's President Vladimir Putin's warning of South Korea facing negative consequences in their relations if it provided weapons to Ukraine. President Yoon also said that South Korea has only provided humanitarian assistance, not military aid and that it would try to maintain peaceful relations with all the countries.

Japan and Australia: Intelligence sharing security pact signed
On 22 October, Japan's and Australia's Prime Ministers, Fumio Kishida and Anthony Albanese, signed a security agreement in Perth, Australia, to expand and strengthen their cooperation in defence and intelligence sharing amidst growing fear of China and North Korea. Under the pact, Japan and Australia will have joint training of their defence forces in Northern Australia. The agreement comes after tensions arise in the South China Sea and East Sea. Kishida and Albanese did not mention China and North Korea by name but talked about their threat to regional security. Both leaders also discussed trade between Japan and Australia. Japan and Australia wanted to strengthen their relationship in trading rare earth and LNG.

Australia: Silentium defence unveils box-sized passive space radar
On 25 October, Silentium defence, an Australian company launched Maverick S, a new, world-first, category defining 'observatory-in-a-box' capability for improved Space Domain Awareness and Space Traffic Management globally. Low power passive radars work by tracking reflections of objects from FM radio waves. The Silentium system uses a relatively small portable generator for its power which gives it advantage of low emission, low cost and hence providing resilience against enemy attacks.

Indonesia: Foreign Ministers of ASEAN countries meet to discuss the violence in Myanmar
On 28 October, a meeting of foreign ministers of ASEAN countries was held to discuss the grave concerns regarding escalating violence in Myanmar. The chair of the meeting said: "We are deeply saddened by the growing casualties and immense suffering the ordinary civilians are facing." Myanmar's generals are barred from attending ASEAN meetings and the non-political representatives have not agreed to address the meeting. The meeting was in regard to assessing the implementation of five-point consensus on Myanmar adopted last year and because of the recent air strike at the Kachin concert and the bombing of a Myanmar jail causing severe casualties.

South Asia This Week
India: First test flight of Gaganyaan scheduled for February 2023
On 27 October, the director of Human Space Flight Center (HSFC), ISRO, informed that it will start a series of test flights for India's maiden human space flight mission. The HSFC added that the manned space mission will be ready by late 2024 or early 2025. Currently, HSFC is developing an environmental control system for astronauts and human capsule is in application phases.

Pakistan: PAF personnel train to operate Bayraktar Akinci UAVs
On 27 October, Janes Defence reported that first batch of Pakistan Air Force completed their training course for Bayraktar Akinci (flying fish) along with Azeri Air Force and Turkish Airforce personnel. Bayraktar is a twin engine, 6 ton unmanned combat aircraft. According to Quwa, a premier defence news outlet, Pakistan will be the first operator in South Asia, to operationalize a drone of that size. In a statement on 23 October, Baykar said that 110 pilots and staff from three countries had successfully graduated from the sixth term of the Akinci training programme.

Pakistan: ISI and Army question PTI in a joint presser
On 27 October, Inter-Services Intelligence (ISI) chief Lt Gen Nadeem Ahmed Anjum joined Inter-Services Public Relations (ISPR) DG Lt Gen Babar Iftikhar held a joint press conference to address the killing of journalist Arshad Sharif and Imran Khan's confrontational narrative against the military. This was the first time in Pakistan's history that the head of the ISI had directly addressed the media. During the briefing, Gen Iftikhar said claimed the facts behind Imran Khan's cypher and Sharif's death have to be determined. Meanwhile, Lt Gen Anjum revealed that in March, Chief of Army Staff Gen Qamar Javed Bajwa (COAS) was given a "lucrative offer" for an extension in his tenure, adding, "It was made in front of me. He rejected it because he wanted the institution to move forward from a controversial role to a constitutional role." Further, on his public appearance he said: "I am aware that you are surprised by my presence," adding, "As chief of this agency, I cannot remain silent when they are targeted for no reason."

Afghanistan: 380 million banknotes of afghani currency to arrive in one month
On 28 October, Tolo News reported that Shah Mohammad Mehrabi, a member of the Afghanistan Trust Fund stated that Polish Security Printing Works (PWPW) would deliver new Afghani banknotes to Afghanistan within one month. He said: "DA Afghanistan Bank signed one contract with PWPW, a Polish printing company, for 380 million banknotes of various denominations with a face value of 10 billion Afghanis," adding, "PWPW should deliver these notes in a month, possibly earlier. These banknotes should inject adequate liquidity into the market." Further, he stated that another contract has been signed with a French company for 390 million banknotes of various denominations with a face value of 10 billion Afghanis. This makes it the first time that new Afghani banknotes would enter Afghanistan since the Taliban's takeover.

Sri Lanka: Aviation Minister signs a bilateral aviation pact with the Netherlands
On 27 October, Sri Lanka's Ports, Shipping, and Aviation minister Nirmal Siripala De Silva proposed to sign a bilateral aviation agreement with the Netherlands government in the parliament of Sri Lanka, and the cabinet approved this treaty. The treaty will make it easier for Sri Lanka and the Netherlands to start direct flights. The treaty will promote tourism, trade, and investment between the two countries. The Netherlands is one of the most important source markets for Sri Lankan tourism and Sri Lankan exports to the European Union. But there are no direct flights between the two countries. During the first nine months of this year, the Netherlands remained the 14th largest tourism market in Sri Lanka. In terms of exports, the Netherlands is one of the top five markets for exports from Sri Lanka to the EU.

India: Bangladesh nationals are living in Tamil Nadu illegally, says Law Minister
On 28 October, Law Minister of Tamil Nadu S Regupathy said that Bangladesh nationals were "residing illegally" in several districts of Tirupur city, masked as Bengalis from West Bengal. He said that the individuals were staying in private houses and took advantage of the forms necessary for their registration into homes. Further, he said that these nationals were students involved in criminal offenses, that of smuggling and unofficial employment. The Law Minister of Tamil Nadu said that the outing of these foreigners was ensured to maintain peace and order in the state.

Central Asia, Middle East and Africa This Week
Central Asia-EU: Leaders express intention to strengthen overall cooperation at summit
On 27 October, European Council President Charles Michel met with the leaders of Kazakhstan, Kyrgyzstan, Uzbekistan, Tajikistan, and Turkmenistan during the first EU-Central Asia summit in Astana. During the summit, the leaders expressed intentions to strengthen overall cooperation between the EU and Central Asia. Michel said: "Central Asia and Europe are coming closer together and becoming more and more connected." He also described the summit as "much more than just a policy dialogue between two regions." Further, a joint declaration between the EU and the five regional leaders following the summit said: "Participants stressed the crucial importance of developing a regional vision of and cooperation in building sustainable connectivity between Central Asia and the EU, in line with the EU Global Gateway strategy and the national transport and transit development objectives of Central Asian countries."

Iraq: Government formed after 13 months of deadlock
On 27 October, Iraqi members of Parliament met to decide the formation of a new government and voted in favour of a cabinet led by Prime Minister Mohammed Shia al-Sudani. The cabinet now has 21 ministers including three women. The lawmakers have approved a new government after a political deadlock that lasted for more than an year, marked by resignation by the Sadrist Party members and al-Sadr's supporters respectively. The Sadrist Party has not participated in the government formation.
Ahead of the vote, al-Sudani said that "the epidemic of corruption that has affected all aspects of life is more deadly than the corona pandemic and has been the cause of many economic problems, weakening the state's authority, increasing poverty, unemployment, and poor public services", and vowed to take reformative steps.

Israel-Turkey: Renewal of defence ties
On 27 October, Israeli Defence Minister Benny Gantz visited Turkey and held talks with Turkish President Erdogan and Defence Minister Hulusi Akar in Ankara. The meetings heralded renewal of defence ties between the two countries. Israel and Turkey's relationship had dwindled to the lowest, after an Israeli military operation in Gaza in 2008. The diplomatic relations were restored two months back, with the Israeli President visiting Turkey.

Israel-Lebanon: Signing of the maritime agreement
Israel and Lebanon officially approved and signed the US-brokered agreement as a solution to their maritime boundary dispute. The agreement demarcates the border between the two countries along Line 23, and will be submitting new charts and coordinates to the United Nations. According to the terms of the agreement, Israel will have full rights to develop the Karish field and Lebanon will have the Qana gas field.

Saudi Arabia: Futuristic megapolis 'The Line' is officially a work in progress
On 24 October, Gizmodo, a design, technology, science and science fiction website, reported that, The Line, a 170 kms x 200 meters, a futuristic self-sustaining city, has laid the ground for starting work on the project. The Line is brought by Neom, an amalgamation set up Saudi Arabian government. The hyper thin and massively long city is designed and proposed such that The Line will run entirely on renewable energy, with no roads, cars or emissions. High-speed rail will connect sections of The Line.

Africa: Chad and Niger receive Hurkus light combat aircraft from TAI
On 26 October, officials from Turkish Aerospace Industries (TAI) told Defense News that that the firm will deliver Hurkus-C light trainer and combat aircraft to Niger by the end of the year, and to Chad in the first quarter of 2023. The contract with Niger follows the sale of 12 Hurkus-B aircraft to the African nation under a deal signed in 2021. That was TAI's first export contract for the combat trainer. In May, the Libyan Air Force signed an agreement with TAI for the acquisition of the Hurkus-C. The Hurkus-B is an advanced version of the Hurkus-A, with integrated avionics. The cockpit avionics of the "B" variant have a layout similar to the American F-16 and F-35 fighter jets.

Zambia: World Bank approves USD 279 million loan
On 27 October, the World Bank said that it has approved a USD 270 million loan to Zambia to help it recover from the economic impact of the COVID-19 pandemic, the war in Ukraine and to manage the debt crisis. In August, the International Monetary Fund had approved a USD 1.3 billion loan to help Zambia to restructure its loan as it failed to repay the same since 2020. In addition, the president of the World Bank has called on other countries to help reduce Zambia's debt.

Western Sahara: UN Security Council voted for the resumption of peace negotiations
On 28 October, the UN Security Council voted for the resumption of negotiations between parties to the disputed Western Sahara. The resolution called on the parties to resume negotiations "in good faith with a view to achieving a just, lasting and mutually acceptable political solution." Thirteen countries in the 15-member council voted in favour of the resolution, while Kenya and Russia abstained. Western Sahara, a former Spanish colony is disputed by Morocco and the Algerian backed Polisario Front.

Libya: Two defence cooperation agreements signed with Turkiye
On 25 October, Turkiye's Defense Minister Hulusi Akar met Libya's Prime Minister, also the Defense Minister Abdulhamid Dbeibah in Istanbul. On 26 OCtober, Turkiye's Defence Ministry said the ministers had signed two agreements; first, to enhance the Libyan Air Force's capacity and the second, to strengthen existing military relations. The second agreement aims at implementing a 2019 security cooperation deal on military cooperation and maritime boundaries in the Eastern Mediterranean.

Burundi: EU delists three officials including PM from sanctions
On 25 October, the European Union announced that it had lifted sanctions off three Burundian officials, Prime Minister Gervais Ndirakobuca, senior adviser in the president's office Godefroid Bizimana and a former senior military official. The officials were placed under sanctions in 2015 wherein the EU accused them of involvement in activities undermining democracy prior to a re-election of the former president. However, the EU said it still remains concerned about "unaddressed and unresolved" challenges.

Europe and The Americas This Week
Russia: Upgraded Su-57 took to the skies for the first time
On 25 October, a press release from United Aircraft Corporation (UAC, part of the state tech corporation ROSTEC) declared that fifth generation aircraft Su-57 took to the skies for the first time. The Su-57 fighter jet features stealth technology with the broad use of composite materials, is capable of reaching a supersonic cruising speed and is furnished with the most advanced onboard radio-electronic equipment, including a powerful onboard computer (the so-called electronic second pilot), the radar system spread across its body and some other innovations, in particular, armament placed inside its fuselage.

Belarus: Trade with Russia's Astrakhan grows to USD 48 million in 2022
On 26 October, BELTA reported on Belarus's Prime Minister Roman Golovchenko meeting with the Governor of Russia's Astrakhan Oblast Igor Babushkin. Between 2021 and 2022, the trade had grown by 2.5 per cent to more than USD 48 million. Golovchenko said that in trade in agricultural machines grew but identified that there is potential for cooperation in the field of municipal vehicles too. He welcomed the "attractive terms" of an agreement on transhipping and storing large volumes of timber, sawn timber, chemical substances, mineral fertilizers, trucks etc. from Belarus, through ports in the Astrakhan Oblast. Golovchenko and Babushkin also discussed the establishment of a logistic hub within the special economic zone frameworks of these ports.

Norway: Agreement on fish quotas
On 26 October, The Norwegian-Russian Joint Fishery Commission agreed to cod quotas of 566,784 tons in the Barents and Norwegian Sea for 2023. Norway will get a share of 260,782 tons. Russia had agreed to share the Barents Sea fishing if Norway did not impose further sanctions on Russia-owned trawlers to port in northern Norway. The Russian part of the Barents Sea has always been a difficult spot to fish for Norwegians due to military activities of Russia. Commercial fishing was closed off without prior announcement in the Russian areas. The joint commission has enabled easy fishing for the Norwegians and has kept the Barents Sea as one of the best sustainable fishing areas in the world.

France and the Netherlands: To exit from the Energy Charter Treaty with difference over climate goal
On 25 October, Deutsche Welle reported that France and the Netherlands revealed their intention to leave the Energy Charter Treaty (ECT) due to it not coinciding with their climate goals. Spain and Poland defected earlier in 2022, and Italy in 2016 from the ECT. Fossil fuel investors have submitted lawsuits against European countries for changing to renewable energy sources as they will incur losses. The ECT, pressured by litigations, has allowed fossil fuel usage and slowed down the green energy transition in Europe. The energy crisis related to the war in Ukraine also made Europe decide to use coal and reactivate coal power plants. Spain, Italy, Poland, France and the Netherlands do not comply with the usage of fossil fuels as it will increase the CO2 emission and thereby delay their climate goals.

Lithuania and Japan: 100 years of relations; vows to increase bilateral cooperation
On 26 October, Lithuania's Prime Minister, Ingrida Simonyte and Japan's Prime Minister Fumio Kishida met in Tokyo and decided to upgrade their bilateral relations to a strategic partnership. The leaders discussed three main issues. First, marking 100 years of friendship between Lithuania and Japan, a new security dialogue was launched by which knowledge and information about international security issues will be shared. Kishida hailed the success of the "Visa for Life" of SUGIURA Chiune and committed Japan's support to Lithuania given Russia's war in Ukraine. He also invited Lithuania to the 2025 Osaka-Kansai Expo where bilateral economic relations would get priority. Second, the two leaders discussed on regional issues alluding to the war in Lithuania's neighbourhood and condemned Russia's threat of using nuclear weapons. The issue of China trying to change the status-quo in the Indo Pacific by force was also discussed, and both Japan and Lithuania committed to an "open and free Indo-Pacific." Third, they reiterated their support for the United Nations and welcomed a restructuring of the UNSC, following Russia's aggression in Ukraine.

The UK: Rishi Sunak becomes the new Prime Minister
On 25 October, Rishi Sunak was appointed as UK's Prime Minister formally after being asked to form the government by King Charles. In his first address he said: "I will place economic stability and confidence at the heart of this government's agenda. This will mean difficult decisions to come." The UK will now have its third Prime Minister for the year after turbulent political and economic turns. In the case of the conservative party which pulled down Boris Johnson after the party scandal and Liz Truss after the cluttery economic budget, the upcoming months will be a testing ground for Prime Minister Rishi Sunak to hold the party, and prevent economy from worsening. This will also be a decider for the conservative party to save its reputation for the 2025 elections.

Slovenia: Presidential election result inconclusive
On 23 October, the presidential election was held in Slovenia, resulting in no clear winner. In a pre-election poll, the right-wing candidate Anze Logar was leading with 30 per cent, followed by the centrist independent Natasa Pirc Musar with 20 per cent and Social Democrat Milan Brglez with 17 per cent. The victory of former Foreign Minister Logar will upset the current government, as they had tried hard to remove Janez Jansa in April 2022. Logar plans to get out of the populist image and wants to become a unifier. The inconclusive results will result in a runoff vote that will be held in three weeks, having the top two candidates. The runoff voting will thin Logar's chance as Musar will have the advantage of having a merged constituency of hers and Brglez. The outgoing President Borut Pahor will be unable to return to the race as he has completed his two terms in Office.

The US: Navy gearing towards "super swarms" of drones
On 24 October, MIT Technology review reported that U.S. Navy is seriously considering developing swarms of cheap drones to add considerable weaponry to its arsenal, it might swarms of AI-enabled, autonomous drones for both offensive and defensive purposes. Drone swarms, for example, could take off from different places, like submarines and planes, and could be equipped in many ways, like carrying bombs, electronic jammers, and military equipment. The document also talks about making "mother ships" to transport and deploy these swarms.

Brazil: Apex court orders give to revive Amazon Fund
On 27 October, Brazil's Supreme Court is set to rule in favour of the revival of the Amazon Fund which was shelved by Bolsonaro in 2019. Containing over a billion dollars, the Fund was introduced for the protection of the Amazon Rainforest. When Bolsonaro came to power in 2019 he shelved the fund and since then Brazil has seen massive cases of deforestation. The seven judges of the 11 Supreme Court judges deemed the changes made by the government unconstitutional and gave the government 60 days to reinstate the Fund.

Brazil: Bolsonaro and Lula meet head-to-head in the final debate before the election
On 28 October, the two presidential candidates Jair Bolsonaro and Luiz Inácio Lula da Silva participated in the last presidential debate before Brazil goes to polls on 30 October. While the two did launch personal attacks on each other, the main point debated on was the question of minimum wages and employment. Lula promised to increase spending on the poor but did not elaborate on how he plans to do so. Lula criticised the Bolsonaro administration for not increasing the minimum wage level with increasing rate of inflation. To this Bolsonaro quickly rejected this and promised to increase the minimum wage from USD 229 to USD 265, which is not a part of his 2023 budget plan sent to the Congress. Bolsonaro then went on to outlook the pandemic had hampered any attempts for an economic reform but said that as the economy is picking back up it will change. In opinion polls Lula has a projected five point lead over Bolsonaro.

Brazil: Citizens flooded with a barrage of misinformation
On 26 October, social media platforms in Brazil were flooded with misinformation regarding both candidates before the election on 30 October. News spread about left candidate Luiz Inácio Lula da Silva saying that he will be shutting down churches and allow men to use public-school restrooms next to young girls. When it came to Bolsonaro, news went around that he had allegedly confessed to participating in cannibalism and engaging in pedophillia. The Superior Electoral Court on 27 October announced a ban on all forms of misinformation going around in media platforms.
---
About the authors
Ankit Singh and Rashmi Ramesh are PhD Scholars in the School of Conflict and Security Studies at the National Institute of Advanced Studies. Avishka Ashok, Abigail Miriam Fernandes, Apoorva Sudhakar, Padmashree Anandhan, Sai Pranav, Joel Jacob and Anu Maria are Research Associates at NIAS. Madhura Mahesh, Bhoomika Sesharaj and Sethuraman Nadarajan are Research Interns at NIAS.