Photo Source: https://news.un.org/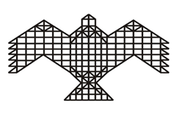 NIAS Course on Global Politics
National Institute of Advanced Studies (NIAS)
Indian Institute of Science Campus, Bangalore
For any further information or to subscribe to GP alerts send an email to subachandran@nias.res.in
Early Bird Special Commentary
COP27: Ten key takeaways
COP27 culminated in Sharm el-Sheikh, with intense negotiations on climate justice and just transitions. While the agreement on loss and damage is historic, parties failed to agree substantially on mitigation.
COP27: Ten key takeaways
Rashmi BR and Akriti Sharma
On 20 November, the 27th Conference of the Parties to the United Nations Framework Convention on Climate Change (COP27) culminated in Sharm el-Sheikh, Egypt. The summit began on 6 November; it witnessed intense negotiations on important aspects and was extended for a day as parties failed to reach an agreement on the final day.
In the UN's words: "COP27 builds on the outcomes of COP26 to deliver action on an array of issues critical to tackling the climate emergency- from urgently reducing greenhouse gas emissions, building resilience, and adapting to the inevitable impacts of climate change, to delivering on the commitments to finance climate action in developing countries."
COP27 recognizes 'just transition', a concept emphasized by developing countries, as an important element of the discussions. It states its goals under four broad areas of concern- mitigation, adaptation, finance and collaboration. COP27 will keep the 1.5 C target alive and work to keep warming well under 2C, look for implementation of the Glasgow Pact and review NDCs. While COP26 brought out the Global Goal on Adaptation, COP27 aims to enhance actions on the adaptation goals. Climate finance is one of the priority focus areas in this COP, as it is the key to achieving the goals agreed upon in the Paris Agreement.
On 20 November, UN Secretary-General Antonio Guterres said in his closing remarks that COP27, from the beginning, has focused on two most important themes- justice and ambition. He welcomed the decision to establish a loss and damage fund, which is an important step towards achieving climate justice.
Major statements and announcements
On 6 November, the UN Secretary-General said: "Greenhouse gas emissions keep growing. Global temperatures keep rising. And our planet is fast approaching tipping points that will make climate chaos irreversible. We are on a highway to climate hell with our foot still on the accelerator."
On 7 November, former US Vice President Al Gore said: "We have a credibility problem all of us. We're talking and we're starting to act, but we're not doing enough." UAE President Mohammed bin Zayed al-Nahyan said that his country would continue to supply oil and gas "for as long as the world needs" it. Pakistan Prime Minister Shebaz Sharif reiterated the importance of climate justice and climate finance, given that the country recently suffered from deadly floods that killed more than 2000 people and displaced millions.
On 8 November, British Prime Minister Rishi Sunak said: "Climate security goes hand in hand with energy security." Sri Lankan President remarked: "the developed nations should be giving leadership to overcome climate challenges rather than abdicating their responsibilities. It is no secret that climate financing has missed the target."
On 11 November, US President Joe Biden said: "Every nation needs to step up. At this gathering, we must renew and raise our climate ambitions."
The Ministry of Environment, Forest and Climate Change and the United Nations Development Programme (UNDP) jointly launched "In Our Lifetime" campaign to encourage youth between the ages of 18 to 23 years to become message bearers of sustainable lifestyles.
Indian Minister of Environment Forest and Climate Change said: "We have embarked on far-reaching new initiatives in renewable energy, e-mobility, ethanol blended fuels, and green hydrogen as an alternate energy source." He added: "We also seek to foster strong international cooperation through action and solutions-oriented coalitions like International Solar Alliance and Coalition of Disaster Resilience Infrastructure, both of which were launched and nurtured by India."
On 16 November, the EU proposed a policy called Carbon Border Adjustment Mechanism aimed to tax products, such as cement and steel from 2026, that are extremely carbon intensive. However, developing countries like India held that such measures could result in market distortion and aggravate the trust deficit among parties.
Key takeaways
1. Climate justice
COP 27 underlined the differing socio-economic impacts of climate change on vulnerable communities. Therefore, the concept of loss and damage, along with increasing the aid for climate financing. COP 27 attempted to gain momentum for ensuring climate justice even though a lot needs to be done. On 20 November, UN Secretary-General António Guterres said: "The world still needs a giant leap on climate ambition...The red line we must not cross is the line that takes our planet over the 1.5 degree temperature limit...[not to relent] in the fight for climate justice and climate ambition."
2. Loss and damage
In climate negotiations, 'loss and damage' refers to the costs already incurred due to climate change-related weather anomalies and extreme events. In the case of small island states, rising sea level is a major impact that poses existential challenges. Gaston Browne, the Prime Minister of Antigua Barbuda and the chair of the Alliance of Small Island States (AOSIS), said that India and China are liable to pay for the loss and damage caused. He added that while the greater onus lies on the developed world, current major polluters should be responsible.
The focus of the discussions on the final day was loss and damage, and efforts were directed towards agreeing on establishing a fund dedicated to the cause. On 20 November, countries adopted a final agreement to help the developing countries bear the immediate costs of climate-fuelled extreme weather events. A transitional committee will be responsible for recommendations to states on the contentious issues of the fund that were not agreed at Egypt and prepare a roadmap for discussions in COP28 next year. Pakistan Climate Minister Sherry Rehman welcomed the decision and said: "This is how a 30-year-old journey of ours has finally, we hope, found fruition today."
3. Decarbonization
COP27 called for urgent action to reduce emissions from most carbon-intensive production sectors, such as fossil fuels, steel and fertilizers. The agenda "The Decarbonization Challenge" witnessed speakers from the US, Egypt and United Nations Industrial Development Organization (UNIDO). Major announcements include the Sharm El-Shiekh Methane Roadmap, East Mediterranean Gas Forum's regional decarbonization initiative, and John Kerry's announcement launching an initiative to support Egypt in deploying 10GW of new wind and solar energy plants, decommissioning gas plants generating 5GW natural gas.
4. Climate Finance
Developing countries like India are pushing for the new collective quantified goal on climate finance. Currently, the investments by the developed world are around USD 500 million, which is less than the required investments. The developing countries have called for securing USD one trillion by 2030 to accelerate climate action. If climate finance by the developed countries is not released in adequate amounts, climate adaptation will be a difficult target to achieve.
5. Scientific Studies
International networks Future Earth, The Earth League and the World Climate Research Program, launched a report prepared by leading scientists and experts from natural sciences and social sciences. The report titled "10 New Insights in Climate Science" presents the latest climate-related research and insights since 2021. The report's primary findings spell out that the potential for adaptation is not limitless, and thus adaptation cannot be a substitute for mitigation efforts. It also maps the vulnerability hotspots, implying the areas most vulnerable to climate change-related hazards. The consequential mortality in these hotspots is 15 times higher than in the least vulnerable areas. Climate change has a negative impact not only on physical health but also on mental health. Additionally, the outbreak of infectious diseases is linked to climate change.
The report also discusses complex relations between climate change and conflict, displacement, migration and security. Climate change furthers the existing vulnerabilities caused by factors such as governance and socio-economic conditions. Tangible transformational changes are being impeded by current structural barriers, including a "resource-intensive economy and its vested interests in maintaining the status quo".
6. Africa's energy poverty
African countries have advocated for developing fossil fuel resources to address energy poverty. After the war, African countries realized the potential to develop their fossil fuel industry. Namibia's petroleum commissioner said: "There is a lot of oil and gas companies present at COP because Africa wants to send a message that we are going to develop all of our energy resources for the benefit of our people because our issue is energy poverty." On the other hand, the financial need to pursue climate action was realized at the meeting.
On 11 November, Egypt and the US announced a major package of support of over USD 150 million for adaptation launched at a special session on "Advancing Adaptation Action in Africa." COP President Shoukry said, "The key challenge for African countries is to access funding for climate action. Recognizing that progress towards adapting to climate consequences and enhancing resilience is crucially needed." On 15 November, Africa Just & Affordable Energy Transition Initiative (AJAETI) was launched by COP 27. It aims to provide clean energy to Africa while addressing its energy needs.
7. Persisting gaps
The developed and rich countries were expected to come to COP27 with revised NDCs as a follow-up to the Glasgow Summit in 2021. However, the submitted targets have not been very ambitious. Climate Action Tracker noted that only Australia has substantially enhanced the NDCs. Concerning financing, Norway is the highest per capita supplier of climate finance and is the only one to commit to doubling its provision by 2026. The developing world continues to demand action and repairs for the damages incurred. Since COP27 is being held in Africa, the global south and north gaps have become more under focus.
8. Transformative climate technologies
The UN Environment Program (UNEP), UNFCCC and several state governments launched a five-year joint work program for the Technology Mechanism. The program aims to ensure the faster deployment of transformative climate technologies in developing countries. Inger Anderson, the Executive Director of UNEP, said: "the launch of this joint work program is an important opportunity for us to step up rapidly efforts to deploy technology to address through mitigation and adaptation." Set up with a timeline for 2023-27, the program focuses on digitalization, gender and technology, industry, and innovation. The US, European Commission, Germany and Canada pledged funds for the initiative.
9. Energy trilemma
The trilemma refers to a mix of energy security, affordability and sustainability. Energy security and affordability are the biggest concerns in Asia and Africa when many countries are increasingly reliant n fossil fuels. According to the World Energy Trilemma Index published by World Energy Council, EU countries are top rankers and many African countries, including Congo, Niger and Malawi, rank the lowest. Nepal is also one of the lowest rankers in the index.
10. Adaptation agenda
COP27 launched the Sharm El-Sheikh Adaptation Agenda, a shared agenda to gather global action to achieve a better resilient world by 2030. The Agenda points to 30 outcomes that will enhance the resilience of four billion people in climate-vulnerable areas and communities in the next seven to eight years. The crux of the Agenda is to adopt global solutions at the local level to respond to local climate change problems.
The contributors have announced an additional USD 172 million Adaptation Fund for climate-vulnerable developing countries. The countries include the US, Spain, Sweden, Japan, France, New Zealand, Norway, Switzerland, the Republic of Korea and Iceland.
So far, the Adaptation Fund, launched in 2010, has committed over USD 998 million for climate adaptation. The funds have fostered 139 resilience projects and programmes, localized projects in the most vulnerable communities of developing countries. The fund has over 38 million total beneficiaries. US Special Envoy for Climate John Kerry said: "The Adaptation Fund is already proving itself to be remarkably effective."
---
About the Authors
Rashmi BR and Akriti Sharma are Doctoral scholar in the School of Conflict and Security Studies at the National Institute of Advanced Studies.