Photo Source: The New York Times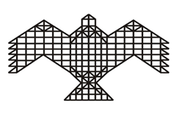 NIAS Course on Global Politics
National Institute of Advanced Studies (NIAS)
Indian Institute of Science Campus, Bangalore
For any further information or to subscribe to GP alerts send an email to subachandran@nias.res.in
The World This Week
North American Leaders Summit, US-Japan 2+2 dialogue and the World Banks' prospects for 2023
TWTW#198, 15 January 2023, Vol. 5, No. 02
North American Leaders Summit: Declaration of North America signed
What Happened?
On 09 January, the 10th North American Leaders Summit (NALS) began in Mexico City with US, Canada, and Mexico leaders in attendance. The two-day summit began with an inaugural session followed by bilateral meetings between the American and Mexican Presidents.
On 10 January, a trilateral meeting between the two Presidents and the Canadian Prime Minister was held to discuss issues relating to migration, supply chains, climate change and drug trafficking. They signed the Declaration of North America (DNA). The DNA outlines six pillars that will fortify the region's security, prosperity, sustainability and inclusiveness. The six pillars are diversity, equity, and inclusion, climate change and the environment, competitiveness, migration and development, health and regional security.
What is the background?
First, the supply chain crisis. During the pandemic, there was a supply chain crisis due to lockdown and decreasing production. This heavily impacted manducating sector in North America and US and Canadian companies whose manufacturing is based in other countries. Due to this, there was an overall loss in revenue, and the American markets became less attractive. This crisis led to many countries introducing protectionary policies making non-indigenously produced goods less competitive. Canada and Mexico have been critical of the US's protectionary policies and have also logged disputes under the USMCA trade agreement.
Second, the focus on migration, drugs and trafficking. Migration loomed large due to the recent US policy to tackle illegal migration through the US-Mexico border. With Title 42 now being extended to three other communities, there will be increasing pressure on Mexico to accept expelled migrants. The US will also see a surge in illegal migrants crossing the border as entering the country legally will become more difficult. Drugs are arms the next big issue. Mexico has seen an increasing number of weapons from the US which is being used by gangs and cartels present in the country. Canada and the US also see a rise in fentanyl-related deaths and seizures done by authorities. This fentanyl is largely smuggled into the country by Mexican cartels.
What does it mean?
First, more protectionist policies. With an emphasis on reducing dependency on Asia and strengthening regional supply chains, the three countries will introduce more protectionist policies. More policies, such as the US Inflation Reduction act, will be passed where North America-produced goods will be given more subsidies and preference by the government. This will lead to North American goods having an advantage over non-North American produced goods in the US, Mexico, and China markets.
Second, increasing investments in Central and Southern America. Obrador outlined the need for investments in Central and South America to reduce the flow of illegal migrants. These investments will not only help to develop and improve the lives of the people in the region. It will also help the states set up migration centres to regulate the flow of migration and avoid illegal migration preferred by traffickers.
Third, US-Mexico issues overshadowed the summit. Migration and regional security issues which largely dominate US-Mexico relations, spilt over into the summit. Before the summit, recent US-Mexico relations vis-a-vi Title 42, migration and fentanyl trafficking dominated the news. This overshadowed any bilateral issues put forth by Canada, such as Mexico's energy bill, which was not discussed in the trilateral summit.
Japan and the US: 2+2 dialogue
What happened?
On 11 January, a US-Japan Security Consultative Committee was held in Washington; the US Secretary of State Anthony Blinken and the Secretary of Defence Lloyd Austin engaged in a 2+2 Ministerial Dialogue with the Japanese Minister for Foreign Affairs Hayashi Yoshimasa, and the Defense Minister Yasukazu Hamada. During the meeting, the parties acknowledged China's growing influence in the East China Sea and further expressed their concern over China challenging the status quo. Committed towards a 'free and open' Indo-Pacific, the US appreciated Japan's decision to strengthen its defense capabilities, further emphasizing modernizing their alliance to "bolster deterrence and address evolving regional and global security challenges." Anthony Blinken confirmed the US's position on defending Japan with its "full range of capabilities, including nuclear." He further spoke about transforming the 12th Marine Regiment in Okinawa into a Marine Littoral Regiment by 2025. Japan, too agreed to deploy US MQ-9 Reaper from its Kanoya Air Base, situated in South Japan.
What is the background?
First, a brief note on the 2+2 dialogues. Security issues take the forefront in a 2+2 ministerial dialogue. US and Japan first conducted their '2+2' dialogue in 2018. The then-acting US Secretary of Defence, Patrick Shanahan described the '2+2' dialogues as testaments toward the commitment of 'Free and Open Indo-Pacific' (FOIP).
Second, China's response to the 2+2 dialogues. . In the first edition of the '2+2' ministerial dialogue between the US and India in 2018, the Chinese foreign ministry spokesman said he was pleased over the bilateral relations between India and US. He further hoped that the relationship would promote peace and security in the region. However, China's stance towards the dialogues changed over time. The countries which have participated in a dialogue of this format are India, the US, Japan, Australia, and Russia. Four of them are members of QUAD, which is largely taken as an 'anti-China' alliance. The previous edition of the 2+2 dialogue was conducted between India-Japan amidst increasing Chinese interference within the East China Sea and had little to no effect on changing China's course of action.
Third, the North Korea factor. There have been a series of missile tests by North Korea during the recent perios. North Korean leader Kim Jong-Un had announced for an exponential increase in the country's nuclear capabilities threatening Japan's security.
What does it mean?
First, increasing military exercises among the US and its allies. The militarization in the East China Sea is likely to continue. With US and Japan strengthening their defense capabilities within the region, the same could be witnessed from China and North Korea.
Second, from a Japanese perspective, the '2+2' dialogue has strengthened Japan's strategic foothold within East Asia. However, the dialogue has made Japan another threat to China, further inviting Chinese aggression upon itself.
Global Economic Prospects 2023: Four takeaways
On 10 January, the World Bank (WB) released the 'Global Economic Prospects; January 2023', discussing short-term (two years) and long-term (five years) economic prospects across the world and analytical pieces on prospects of investments after the pandemic faced across the globe. The WB President said: "Weakness in growth and business investment will compound the already devastating reversals in education, health, poverty and infrastructure and the increasing demands from climate change".
The global growth rate further reduced to 1.7 per cent from 3 per cent in the June 2022 edition of global economic prospects. World Bank has also called for changing its lending capacity to address climate change and other emerging global crises in underdeveloped economies. The new strategy is called an 'evolutionary road map'.
The report highlights the upcoming recession and it is not so global characteristics. South Asia, for example, because of its huge population and place in periphery, will be shielded from the fallouts of recession expected in advanced economies of Europe.
Four takeaways
First, global growth remains timid. Impacted by supply chain disruptions, headline inflation and lack of confidence due to the conflict between Russia and Ukraine will put the US, Euro area and China under a period of pronounced weakness. The slowest five-year pace in global growth since the 1960s was estimated in the report. The combination of slow growth, tightening financial conditions, and heavy indebtedness will likely weaken investment and trigger corporate defaults.
Second, regional outliers remain bright spots in the short term. The growth rate in emerging markets and developing economies (EMDE) will remain six per cent below the pre-pandemic levels due to under-investment in people and private sector. Gross investment has been halved as compared to last two decades. Fiscal demand and prudence to buffer supply chain disruption by advanced economies will pull away critical resources from EMDE. However, EMDE will grow at a higher rate compared to advanced economies, as shown in the graph below. Growth in advanced economies has been slashed at 0.5 per cent in 2023 from 2.5 per cent in 2022.
Third, transforming investment regimes after the pandemic. Real output growth, robust real credit growth, terms of trade improvements, growth in capital inflows, and investment environment have seen declining trends and will remain below average rates in EMDE. This has pushed global investors to reconsider their portfolio management. The report discussed that weak investment growth is a concern because it dampens potential growth, is associated with weak trade, and makes achieving development and climate-related goals more difficult. The report recommends structural and fiscal reforms to retain the attractiveness of EMDE along with significantly increasing international cooperation, official financing and grants, and leveraging private sector financing for adequate investment to materialize.
Fourth, complex crises in small states. The global monetary tightening cycle will cause small states to have weak recoveries with large and possibly permanent losses to the level of output. The report recommends the need for economic diversification and the resilience to climate change to be the priority. Maintaining the flow of official assistance, helping restore and preserve debt sustainability, facilitating trade, and supporting climate change adaptation are stated as a crucial intervention to contain the complex crises in small states.
---
Also in the news …
Regional round-ups from around the world
East and Southeast Asia This Week
China: Private firm Galactic Energy completes the first launch for 2023; competes with Musk
On 9 January, the Chinese rocket start-up Galactic Energy securely put five satellites into orbit. The company is considered to be a Chinese rival to Elon Musk's Space Exploration Technologies Corp. Galactic Energy announced that the space launch was the fifth in the Ceres-1 rocket and the first in a series of 10 launches scheduled for the present year. The company also set a record by being the first private company in China to complete the orbital launch of 19 commercial satellites. On the same day, the Chinese government also launched three satellites into orbit using the Long March-7 rocket.
China: German lawmakers' visit to Taiwan draws strong response from the Foreign Ministry
On 10 January, Taiwan's President Tsai Ing-wen met with senior German lawmakers in Taipei and urged the country to step up its role in maintaining the regional order. She also pushed for democratic countries to stand up against authoritarian expansionism and said: "Starting next year, Taiwan's mandatory military service will be extended to one year. This will bolster our defence capabilities and demonstrate our determination to defend our homeland and safeguard democracy." The Chinese Foreign Ministry also responded to the German lawmakers' visit to Taiwan and reprimanded Germany's actions. Foreign Minister Wang Wenbin further referred to Germany's past experiences and urged the country to abide by the One-China principle.
Taiwan: Lawmakers pass a new law to restrict the outflow of semiconductor research and technology
On 9 January, the Strait Times cited Taiwan's Ministry of Economic Affairs and reported that the lawmakers had passed a new law to consider 25 per cent of local chip firms' annual research and development expenses as tax credits. The law has been passed to restrict the export of semi-conductor technologies and maintain Taiwan's leadership in the industry. The Ministry stated: "As the United States, Japan, South Korea and the European Union are all offering massive incentives to build domestic supply chains, Taiwan should bolster the global competitiveness of its key industries. The new rules will help encourage Taiwanese companies to keep their roots here."
Japan: PM Kishida's G7 Tour
On 9 January, Japanese Prime Minister Fumio Kishida began his week-long tour to the G7 countries. The first destination of his trip was Italy, where he met the Italian Premier Giorgia Meloni. They both engaged in a security meeting, discussing enhancing their bilateral relations and defense cooperation. While in Britain, he further signed an agreement allowing the countries' military forces to enter each other's territory. Kishida's tour ended after meeting US President Joe Biden, who reiterated being "fully, thoroughly, completely" committed to Japan's security expansion. Throughout the tour, the hostility between Russia and China was also discussed.
South Korea: China suspends short-term visa for South Koreans
On 10 January, the Chinese embassy in South Korea announced suspending its short-term visa services. The move came after South Korea announced suspending tourist visas to all travellers from China until 31 January. Chinese embassy described South Korea's move as "discriminatory entry restrictions against China." South Korea has defended its position saying the decision was made on scientific grounds as every one in three travellers from China tested positive for COVID-19. Unlike South Korea, Japan prohibited inbound flights from China from certain cities, yet it received the same reaction from China.
South Asia This Week
India: Voice of the Global South Summit
On 12 January, India hosted the Voice of the Global South Summit virtually. Prime Minister Narendra Modi while concluding the summit, said: "We developing countries are also concerned about the increasing fragmentation of the international landscape. These geopolitical tensions distract us from focusing on our development priorities. They cause sharp swings in international prices of food, fuel, fertilizers and other commodities. To address this geopolitical fragmentation, we urgently need a fundamental reform of the major international organisations, including the United Nations Security Council and the Bretton Woods institutions," The summit focussed on bringing together the countries of the global south with shared perspectives and priorities on a common platform.
Sri Lanka: Canada provides USD three million to vulnerable communities
On 8 January, Canada provided humanitarian assistance of LKR 817 million for the basic needs of Sri Lanka's vulnerable communities. This donation responds to a humanitarian appeal launched by the United Nations (UN) and the International Federation of Red Cross and Red Crescent Societies (IFRC). The Canadian High Commissioner, in a press release, said that the assistance would help the needs of the vulnerable communities in Sri Lanka. This assistance will be delivered by the UN and the IFRC in collaboration with their local partners. This assistance will be used for emergency food, health and Nutrition service, access to safe water and others. The Canadian government also focuses on ongoing international assistance projects to address the economic crisis.
Sri Lanka: President condemns violence in Brazil and supports democracy
On 9 January, Sri Lanka's President Ranil Wickremesinghe condemned in a tweet about the recent violence and expressed his support for democracy and Brazil's President Luiz Inacio "Lula" da Silva. He said that Sri Lanka had similar past experiences where attempts to overthrow the Government. He said: "Such hostilities are condemned, and we stand in solidarity with the President, Government and people of Brazil in this hour of confrontation." He added that it is essential that democracy and its institutions are universally respected.
Sri Lanka: Canada imposes sanctions on the Rajapaksa brothers
On 10 January, Canada imposed sanctions on four Sri Lankan officials for alleged human rights abuses during the Sri Lankan civil war from 1983 to 2009. The Canadian Foreign Ministry, in a statement, accused former Presidents Gotabaya Rajapaksa, Mahinda Rajapaksa, Staff Sergeant Sunil Ratnayake and Lieutenant Commander Chandana Prasad Hettiarachchi of serious and systematic human rights violations. The sanctions effectively freeze any assets these four Sri Lankans may have in Canada, making them ineligible for Canada's Immigration and Refugee Protection Act. Canada's foreign minister Melanie Joly said that this action had been taken to end international impunity for violators of international law. The statement noted that despite continued calls from the international community to address accountability, the Sri Lankan government has taken limited meaningful and concrete actions to uphold its human rights obligations.
Pakistan: Donors pledge USD ten billion for flood recovery
On 9 January, donors pledged to commit USD 10 billion to assist Pakistan in recovering from the devastating floods. Officials from 40 countries, private donors and international financial institutions pledged their support at the international conference on Resilient Pakistan in Geneva which was co-hosted by Pakistan and the United Nations. This comes as Islamabad needs USD 16.3 billion over the next three years for the initial efforts to rebuild and improve its ability to address the challenges posed by climate change. According to Pakistan's Finance Minister, almost 90 per cent of pledges made were project loans that will be rolled out over the next three years.
Afghanistan: OIC holds an extraordinary meeting on recent developments and the humanitarian situation
On 11 January, the Organizations of the Islamic Cooperation held an extraordinary meeting on Afghanistan in Jeddah, Saudi Arabia. During the meeting, the member countries expressed concern about the current situation in Afghanistan following the Taliban's decisions to ban girls and women from schools and universities and the suspension of women from working in all national and international non-governmental organizations (NGOs). In a joint declaration, the OIC called on the Taliban to work towards reopening schools and universities for girls and enable them to enrol in all levels of education. Following the meeting, a Taliban spokesperson in a statement welcomed the meeting of the OIC and its declaration on Afghanistan, saying: "Indeed, the international community should continue its cooperation with Afghans and not interfere in Afghanistan's internal affairs."
Middle East and Africa This Week
Armenia: PM Pashinyan refuses to host CSTO military drills
On 10 January, Prime Minister Nikol Pashinian stated that Armenia would not host military drills this year for the Collective Security Treaty Organization (CSTO). He said: "The Armenian defence minister has informed the CSTO Joint Staff that in the current situation, we consider it unreasonable to hold CSTO exercises on the territory of Armenia. At least, such exercises will not take place in Armenia this year." In response, a Russian spokesperson, when asked to clarify the development, said: "In any case, Armenia is our close ally, and we will continue our dialogue, including the most complex issues." Meanwhile, the CSTO in a statement following Amenia's statement said: "The CSTO Joint Staff is working on proposals on the possibility of holding such an exercise in other CSTO member states and defining the plan of joint training of governance bodies and formations of forces and means of the CSTO collective security system for 2023."
Iran: Foreign Minister Statement on Saudi Arabia
On 13 January, Iranian Foreign Minister Hossein Amir-Abdollahian expressed hope to normalize Iran-Saudi Arabia's diplomatic relations through dialogue. During his visit to Lebanon, he addressed the press and said that the "diplomatic missions in Tehran and Riyadh will reopen within the framework of dialogue that should continue between the two countries." Saudi Arabia had cut ties with Iran in 2016 when protestors in Tehran attacked its embassy following the execution of the Shia leader Nimr al-Nimr.
Djibouti: Government signs deal with China for rocket-launch site
On 12 January, Djibouti signed a preliminary agreement with a Chinese space firm to build a USD one billion rocket-launch site. According to the deal, a Chinese satellite manufacturing company Hong Kong Aerospace Technology Group will be managing the site for next 30 years and then will be passed to Djibouti. The managing director of the consultancy firm space in Africa told the BBC that it might be "politically difficult" to attract companies based in other countries which have strained relations with China.
Africa: Chinese Foreign Minister announces weeklong visit
On 9 January, the Chinese Foreign Ministry announced that its new Foreign Minister Qin Gang will begin his term with a weeklong trip to five African countries. The Chinese spokesperson said that he will visit Ethiopia, Gabon, Angola, Benin and Egypt. The spokesperson said: "It shows that China attaches great importance to the traditional friendship with Africa and the development of China-Africa relations."
Europe and The Americas This Week
Argentina-China currency swap deal gets formalized
On 08 January, Argentina's Central Bank announced the formalisation of a currency swap deal with China. The agreement comes at a time when Argentina has a shortage of foreign currency reserves. It would help Argentina pay for imports and debt repayments. The swap amounts to 130 billion yuan and another 35 billion yuan has been earmarked for operations on the foreign exchange market. The central bank confirmed that both countries have agreed on the deal, and a commitment has been made to use the Chinese yuan in the Argentinian market.
US reaches out to Cuba for talks on law enforcement
On 14 January, US State Department spokesperson Verano Patel said in a press conference that the US would send a delegation to Cuba for talks on law enforcement issues. Cuba is currently experiencing economic problems and Cubans are fleeing the country in large numbers. US and Cuba have a chequered history, with Cuba on the US "state sponsors of terrorism" list. Speaking on the delegation, Patel said, "This is an opportunity to enable the US to protect its citizens better and bring transnational criminals to justice."
Brazil: Lula administration aims to reduce the primary deficit to approximately USD 20 billion
On 12 January, Brazilian Finance Minister Fernando Haddad released a plan to decrease the primary deficit to less than USD 20 billion. The plan contains various proposals such as new rules on companies generating tax credits, tax debt regeneration programs and tax subsidies on oil. Haddad outlined that the proposals will bring in around USD 47 billion in theoretical fiscal surplus.
Argentina: INDEC projects the annual inflation rate for 2022 to be around 94.8 per cent
On 12 January, Argentina's national security agency INDEC announced that Argentina is currently facing one of the highest inflation rates since 1991. The INDEC reported that year-on-year inflation in Argentina reached 94.8 per cent and that consumer products prices rose month-month by 5.1 per cent.
The US: HII awarded the contract to modernize Zumwalt class destroyers, includes fitting of C-HGB, a hypersonic missile
On 9 January, US Naval Institute reported that HII's Ingalls Shipbuilding won a USD 10.5 million contract to plan for the modernization period of the first two Zumwalt-class guided-missile destroyers that will include the installation of hypersonic missiles, Common Hypersonic Glide Body (C-HGB) on the two warships. Zumwalt-class destroyers feature one of the advanced electric propulsion system, wave-piercing tumblehome hull, stealth design and is equipped with the most advanced warfighting technology and weaponry. These ships will be capable of performing a range of deterrence, power projection, sea control, and command and control missions while allowing Navy to evolve with new systems and missions.
The US: Classified files found in possession of Joe Biden
On 12 January, White House special counsel disclosed that documents with classified markings that date back to Biden's time as vice president were found in the garage at the now-president's home in Wilmington, Delaware. Legal experts commented that investigation, if any, will be different from one going against ex-President Donald Trump as Biden immediately surrendered and is cooperating in the matter. The documents, however, were found days before congressional elections and revelation was done was last week. White House did not clarify on not disclosing the discovery of classified documents with Joe Biden for two months.
The US: Debt ceiling to be breached next Thursday, declares Treasury Secretary, Janet Yellen
On 13 January, Congress was notified by Ms. Yellen on the U.S. reaching its statutory debt limit by 19 January. She warned the speaker and said: "Failure to meet the government's obligations would cause irreparable harm to the U.S. economy, the livelihoods of all Americans, and global financial stability." Last year in December, the debt ceiling was increased by USD 2.5 trillion and net public debt touched the mark of USD 31.4 trillion, which is 120 per cent of the GDP. Those obligations under debt servicing include Social Security and Medicare benefits, military salaries, interest on the national debt, tax refunds, and other payments.
---
About the Authors
Akriti Sharma, and Ankit Singh are PhD scholars in the School of Conflict and Security Studies at the National Institute of Advanced Studies. Avishka Ashok, Abigail Miriam Fernandez, Sethuraman Nadarajan, and Anu Maria Joseph are Research Associates at NIAS. Madhura Mahesh and Sayani Rana are Research Interns at NIAS.