Photo Source: DW/ Reuters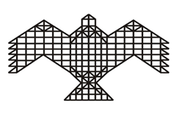 NIAS Course on Global Politics
National Institute of Advanced Studies (NIAS)
Indian Institute of Science Campus, Bangalore
For any further information or to subscribe to GP alerts send an email to subachandran@nias.res.in
The World This Week
Russia in Africa, and Biden's State of the Union address
TWTW#202, 13 February 2023, Vol. 5, No. 6
Africa: Lavrov's visit highlights increasing military assistance
Anu Maria Joseph

What happened?
On 7 February, the Russian Foreign Minister Sergei Lavrov began his visit to Africa with Mali, marking his first visit to the west African country and second visit to Africa in two weeks. The tour also included Iraq, Mauritania and Sudan. During the visit he promised to strengthen military support to Mali which has been fighting jihadist insurgency since 2012. At a press briefing along with his Malian counterpart Abdoulaye Diop he said: "The fight against terrorism is, of course, an issue for the other countries in the region. We are going to provide our assistance to them to overcome these difficulties. This concerns Guinea, Burkina Faso and Chad and the Sahel region generally and even the coastal states of the Gulf of Guinea." He further added: ''We are going to provide our support for resolving problems on the African continent. We always start from the basis that African problems must be resolved by African solution."

Responding to Lavrov, the Malian Foreign Minister said: "We will no longer justify our choice of partner. Russia is here on demand by Mali and responds efficiently to our strategic needs."

In Sudan, during a press conference, Lavrov said: "We discussed the need to coordinate within international institutions, reform the (U.N.) Security Council, and build a multipolar world." Meanwhile, Sudan's foreign ministry said that the talks with Lavrov aimed to increase economic and diplomatic coordination as well as infrastructure investment in Sudan.

What is the background?
First, strengthening Russia's ties with Africa. The visit marks Lavrov's third trip to Africa since July 2022, which is part of a bid to expand Russia's African presence. In July, Lavrov visited Egypt, the Republic of Congo, Uganda and Ethiopia through which he revived Russia-Africa ties in various domains. In January, he visited South Africa on the side-lines of South Africa's government announcing a joint military exercise with Russia and China. Russia-Mali ties strengthened after the coup in August 2020 which was followed by the deployment of Russian Wagner group mercenaries on the side-lines of souring France -Mali relations. In addition, Mali started considering Russia as a preferential partner after Moscow provided military training and dispatched heavy military equipment, including warplanes and helicopters. Besides, in 2022, Russia promised fuel, fertilisers and food exports worth USD 100 million to Mali. Russia has solid relations with military leaders of Sudan, and thrived with the strong presence of the Wagner group in Sudan that, provides military and intelligence training in exchange for control of various Sudanese gold mines and mineral mines. In December 2020, Moscow announced a 25-year deal with Sudan to build and operate a Red Sea naval base which is yet to be ratified by Sudan.

Second, the end of France's operation Barkhane and deteriorating western ties with Africa. In November 2022, French President Emmanuel Macron announced the end of Operation Barkhane which began in 2013 against Islamist insurgency. The UK and Germany withdrew their troops from Mali, followed by France. Relations with Mali and western partners deteriorated after the coup in August 2020, which the western actors say "undermined" years of counterterrorism efforts. Malian authorities accused France of interfering in its internal affairs. Besides, the failure of French and other western troops in successfully fighting the insurgency as well as allegations of neo-colonial intentions, caused spread of anti-French and anti-western sentiments and protests demanding expulsion of western troops across the country.

Third, prolonging political instability in Mali and Sudan. Political instability continues to persist in Mali and Sudan followed by a series of military coups in 2020 and 2021 in Mali and 2019 and 2021 in Sudan. Unstable governments and a weak economy have created a void for al-Qaeda and the Islamic State linked insurgent groups to grow. Despite the presence of multiple international counterterrorism forces and military operations, violent attacks by insurgent groups continue to remain a threat in Mali and the Sahel region. Protests against the military government and its reluctance to agree a civilian transition added with ethnic violence defines a prolonged political instability in Sudan.

Four, increasing African support to Russia despite human rights allegations. Russia has gained significant popular support in many of the African countries against the backdrop of deteriorating ties with western countries. However, at the same time it faces human rights and war crimes allegations in Sahel. In January, the UN called for an independent investigation on the reports of war crimes by the Mali government and Russian mercenaries. The UN experts said that they have received persistent and alarming accounts of executions, mass graves, acts of torture, rape and sexual violence, pillaging, arbitrary detentions and enforced disappearances perpetrated by Malian armed forces and their allies.

What does it mean?
First, significant increase in Russia's military engagement in the continent is bringing a new image of Africa's Russian dependency. This comes at the same time when Russia seeks to deepen its trade ties and strategic partnerships elsewhere amid war in Ukraine and western sanctions.

Second, dissatisfaction with the western approach in Africa, predominantly the failure of France's operation against the Islamist insurgency in Sahel, made Russia a preferred partner for many African countries.

Third, Russia has taken the security void after French withdrawal as an opportunity to enhance its footprints, engagement with African leaders as well as impact the African public. For Africa, increasing engagement with Russia means an uncertain output. The reports of increasing Islamist insurgency in the Sahel region and threat of the spread of insurgency to the Gulf of Guinea is concerning and will be a credibility challenge to Russia. Besides, the increasing human rights allegations on Russia's approach and closer ties with autocratic leaders raises the question on Russia's motives in the continent.
---
The US: Biden's State of the Union address
Ankit Singh
What happened?
On 7 February, the US President delivered the annual speech to the joint session of Congress to mark the beginning of the new calendar year. Joe Biden, during his speech, discussed progressive priorities of the democratic party, including the need for taxing the riches through the billionaire minimum tax, calling for the ban of assault weapons and addressing illegal migration and a secured border through a newly raised corps of officers. The President also conveyed a strong rebound in the job markets, infrastructure spending, transition to cleaner energy and legislation on inflation. He mentioned that manufacturing is coming to the US and said it should have been done years before.
On China, while referring to the spy balloon incident, he said: "As we made clear last week, if China threatens our sovereignty, we will act to protect our country — and we did." On the Ukraine-Russia conflict, the President said that the conflict is a test for America and accused Putin of indulging in menacing ways to annex Ukraine.
The Republicans has appointed Iowa governor, Kim Reynolds, to deliver an official Republican rebuttal speech, though not mandated by law, the opposition party has given a response to the State of the Union Speech over year. Reynolds got in news when she banned school mask mandates and signed a law last year requiring schools to offer in-person learning options even as case rates rose. She has campaigned for Trump but termed the attack by vandalistic elements as unacceptable.
What is the background?
First, the declining public acceptance rating of Joe Biden. Several polls by IPSOS, Gallup indicated that less than one-third of American residents are confident about the current state of domestic issues. According to the US poll tracker FiveThirtyEight, the Democrats approval rating stood at 43.2 per cent, while Biden's disapproval is more than half. Many experts and editorials have termed the speech as largely intended for appeasing domestic politics and laying the ground for a second political run.
Second, opposing stance on managing economies between Republicans and the Democrats. The Biden administration has been seeking ways to raise the maximum debt ceiling, without which the administration will not have any money to spend. The current debt ceiling of USD 31.4 trillion was breached on 19 January. The Republicans have demanded expenditure cuts rather than increasing the ceiling, and that has cemented both sides in ideological opposites. The spending will likely increase, but there is bipolarity over the manner of the expenditure.
Third, geopolitical turmoil and continuation of the recent policy of confronting and containing China. The momentary mention of the Ukraine crisis and substantial time on dealing with China over threatening the US sovereignty indicated that the US will continue on the strategy of prioritising competition with China. The confrontation and containing China in the competition will be a bigger reason for unity among lawmakers.
What does it mean?
First, the economic revival is crucial for Joe Biden and the Democrats to regain popularity. Even though the job market is in a strong position Federal Reserve Chair Jerome Powell has explained that the fight against inflation might take some more time as the demand rises with increasing job prospects. The cycle of unemployment is unusual from the previous cycles as wage growth has not kept up with decreasing unemployment rate and that could spur shocks in either direction as the US economy was in the process of disinflation. The restraint on the monetary policy will have to be treated with caution.
Second, migration will become more difficult in the US. The Democrats have opted for an additional police force with Biden's comprehensive immigration reform to secure the border while Republicans have remained advent on building a border wall. Joe Biden's administration has far outpaced his predecessor in the number of executive actions taken during his first year in office. It has continued the Trump administration's policy of automatically expelling unauthorized border crossers without screening them for asylum eligibility, a policy active since the time of the Covid pandemic. The transfer of power to grant asylum has been taken away from backlogged immigration court to the U.S. Citizenship and Immigration Services. The ambiguous authority at the border will make it challenging for illegal migrants to plead their case for a better life.
---
Also in the news...
Regional round-ups
East and Southeast Asia This Week
China: Defence and foreign ministries reject US proposal to jointly discuss the balloon incident
On 9 February, the Chinese Ministry of National Defence rejected the US proposal to jointly discuss the shooting of the "civilian unmanned airship" in the US airspace. The Defence Ministry Spokesperson Tan Kefei said: "Since the US' irresponsible wrongdoings failed to create an atmosphere for communication between the militaries of the two countries, China does not accept the US' proposal for a defense chiefs' call." On 10 February, the Foreign Ministry expressed China's opposition and dissatisfaction towards a bill passed by the US Congress, condemning China for its balloon surveillance programme.
China: President Xi pledges to encourage new era of relations with Cambodia
On 10 February, the Chinese President Xi Jinping met with Cambodian Prime Minister Hun Sen at the Diaoyutai State Guesthouse in Beijing to discuss bilateral relations and celebrate 65 years of diplomatic relations between the countries. Xi promised the start of a new era of relations and said: "It gives me great pleasure to work with you to realize our 'three-year appointment' and open a new era of building a China-Cambodia community with a shared future at the start of spring."
North Korea: Development of solid-fuel weapons aiding their nuclear capacity
On 5 February, North Korea staged a military parade in Pyongyang to mark the 75th armed forces founding anniversary. It displayed more Intercontinental Ballistic missiles (ICBMs), showcasing the new solid-fuel weapon. Images released show 11 Hwasong-17s with a range nearly covering the entire globe. Despite the sanction by UNSC, North Korea has created even more advanced missiles. As North Korea's largest missile used liquid fuel which takes time to be loaded with propellant at the launch site. Therefore, developing a solid-fuel ICBM could make the nuclear missile harder to spot and destroy while making it more convenient. The sheer number of cumulative ICBM launchers has never been seen before, it is estimated that if they are equipped with multiple warheads, it could be enough to saturate US defence systems. South Korea has criticized this development for holding such an event while their country faces a food crisis and urges North Korea to stop the illegal development of nuclear missiles and promptly return to denuclearization negotiations. While North Korea responded to its development as an act of self-preservation and defence in light of hostile policies by the US and its allies.
Australia to hold Russia accountable for shooting down Malaysian airline MH17
On 9 February, the Australian government pledged that it will hold Russia accountable for its action of shooting down Malaysians Arline MH17. The Boeing 777 was shot down in Ukraine in 2014 where it killed 298 people out of which 196 were Dutch, 43 Malaysian and 38 Australians. Australian foreign minister stated that Russia impeded the investigations repeatedly. The Dutch court convicted three men Russian Igor Girkin and Sergei Dubinsky and Ukrainian Leonid Kharchenko for their role in the shot down. Russia refuses to take responsibility and has denied its role in the catastrophe which has left the family members of the victims dejected.
South Asia This Week
India: Strategic Dialogue with Canada
On 6 February, Indian Minister of External Affairs, S Jaishankar along with the Canadian Minister of Foreign Affairs co-chaired India-Canada Strategic Strategic Dialogue. Indian External Affairs Ministry said in a statement: "India welcomed the announcement of Canada's Indo-Pacific Strategy, given the shared vision of a free, open and inclusive Indo-Pacific," Both countries reiterated their commitment towards India is also negotiating the EPTA before negotiating Comprehensive Economic Partnership Agreement.
India: National Security Advisor participates in the fifth multilateral Security Dialogue on Afghanistan
On 10 February, Indian National Security Advisor Ajit Doval participated in the fifth multilateral Security Dialogue on Afghanistan that took place in Moscow. He called on President Putin and had wide-ranging discussions on bilateral and regional issues.He said that the people of Afghanistan were among India's "foremost priorities". Discussing the issue of terrorism he said: "This has always been important for us and now it is important more than ever before because we do not want more points of tension on our southern borders,"
Afghanistan: Security envoys discuss Afghanistan at fifth multilateral meeting in Moscow
On 8 February, Russia held the fifth multilateral meeting of security envoys in Moscow, during which they discussed the situation in Afghanistan. At the meeting, President Vladimir Putin said, "The humanitarian situation in Afghanistan is deteriorated. According to Russia's information, about four million people in the country are in need of urgent humanitarian assistance," adding, "Drug trafficking is rising. Unfortunately, poppy crops are expanding." Meanwhile, the Taliban raised criticisms saying, "Any meeting which is about the situation of Afghanistan is hopeful and helpful. But we hope that the representative of Afghanistan will be present in such meetings. Secondly, the countries and regions should be assured about Afghanistan."
Pakistan: IMF concludes 10-day meeting in Islamabad
On 10 February, Finance Minister Ishaq Dar announced that the government had received the Memorandum of Economic and Financial Policies (MEFP) from IMF in relation to the completion of the ninth review of a USD seven billion loan programme. However, he stated that the staff-level agreement with the IMF was still pending. This comes as the government and IMF conclude a 10-day discussion in Islamabad. FM Dar said, "We will completely go through the [MEFP] over the weekend and will hold a virtual meeting with [Fund officials]. It will obviously take a few days." He added, "Once the MEFP has been finalised, they (IMF) have their own internal process and then a Board meeting is held. And then finally, when approval is given, the [tranche] is disbursed," adding, "It is a standard process which can neither be shortened and hopefully they won't extend it unnecessarily."
Central Asia, Middle East and Africa This Week
Iran: New underground base unveiled
On 7 February, Iran's army unveiled an underground military base called the "Eagle 44" to project its aerial capabilities. The state television telecasted footage of the base containing fighter jets, drones, but the location of the base itself is yet to be known. It is said that the base is dug under the mountains to ensure that it stays safe in the event of an aerial attack from enemy states. The unveiling is seen as a response to the US-Israel largest joint military drill that was held in January this year.
Eritrean president visits Kenya, dismisses right abuse allegations in Ethiopia
On 9 February, Eritrean President Isaias Afwerki dismissed the reports of Eritrean troops committing war crimes during the conflict in Ethiopia's Tigray region. He said that the claims were part of a disinformation campaign by detractors of the peace agreement signed between the Ethiopian government and Tigray authorities. He also declined to answer the questions regarding the complete withdrawal of Eritrean troops from Tigray. President Isaias was speaking in Kenya following his meeting with Kenyan President William Ruto.
Ethiopia: Millions cast vote in referendum for new region
On 6 February, Ethiopia held a referendum to establish a new regional state. More than three million people are registered to vote for the referendum. This is the third such referendum held in a span of four years. If the referendum gets a yes vote, the new region is to be called Southern Ethiopia.
Tunisia: President sacks Foreign Minister
On 8 February, Tunisian President Kais Saied fired Foreign Minister Othman Jerandi without providing any reason. Jerandi became foreign minister for Saied's government in September 2020. He is the fourth minister to be sacked from position this year, with the trade, agriculture and education ministers already being replaced. In 2021, President Saied initiated various measures enhancing the presidency powers. Later in 2022, opposition parties boycotted parliamentary elections accusing the autocratic government under Saied. Just about 11 per cent of Tunisians casted their vote for the second round elections which was held the previous month.
Europe and The Americas This Week
Ukraine: UN condemns the graphic executions of Russian POWs
On 10 February, Marta Hurtado, a spokeswoman of the UNHCR stated, "We have raised concerns about the treatment of prisoners of war, including alleged killings of POWs by the Ukrainian Armed Forces, with Ukraine's Ministry of Defense," in response to a graphic video that emerged which was filmed by an armed individual speaking Ukrainian and demanding answers from three men in military uniforms lying on the ground. The man was seen shooting one of the men in the head multiple times at point blank range. The killer has briefly shown his face at the very end of the video, concluding it with an obscenity and 'Slava Ukraini' slogan, which is commonly associated with World War II-era Nazi collaborators but is widely used in present-day Ukraine. The killing of unarmed soldiers who seem to have surrendered has been a "widespread practice" by Kiev's troops, with multiple incidents of this sort occurring amid the ongoing conflict, many of which have been published online by the killers themselves, according to the Russian Defence Ministry.
Ukraine: Russia explains its stance on peace talks
On 11 February, the Russian Deputy Foreign Minister said, "Any conflict ends with negotiations and, as we've said earlier, we'll obviously be ready for such negotiations," stating that Russia remains ready for peace talks with Ukraine. He said the talks would have to take place with no preconditions and ought to account for realities on the ground. Further, he stated, "Decisions on such issues as a peace process aren't made in Kiev. The decisions are made in other capitals, first of all in Washington and Brussels. And that's whom one should address." Russia and Ukraine have stopped meeting at the negotiating table since Zelensky signed a decree in autumn of 2022 officially banning him from any dialogue with Putin.
Europe: EU, G7 and Australia agree on energy price cap against Russia's crude oil
On 06 February, the EU council adopted to two energy price caps targeting Russia's crude oil and diesel exports. The first price cap on petroleum products is set at USD 45 per barrel which is further reduced from the previous price cap of USD 60 per barrel. While the second price cap was set on the diesel a traded premium to crude at USD 100 per barrel. Previously those export through maritime transport and those who provided technical and financial assistance were exempted are not applicable to follow the price cap regulation. The rule will come into force from 05 February 2023.
France, UAE and India: Launch a trilateral initiative on climate cooperation
On 04 February, France, India and the UAE launched a trilateral initiative on climate cooperation where the three countries will focus on projects in the energy sector, climate change and biodiversity. The projects under the initiative will largely focus on the Indian Ocean region and the three countries look to expand cooperation in launching sustainable projects. The three countries also reiterated their commitment to the 2015 Paris Climate Agreement and its goals. The three also outlined their commitment to continued cooperation in combating diseases and pandemics and increasing military cooperation as well.
Europe: EU drafts a regulatory framework for AI
On 06 February, The Euronews reported that EU officials have proposed rules for the regulation of Artificial intelligence (AI) and ChatGPT. The launch of ChatGPT has allowed users to enter prompts and generate material. The rise of ChatGPT has raised concerns over the misuse of the app therefore EU drafted an AI regulatory framework under which they are divided by the level of risks ranging from Unacceptable risks, High risk, limited risks and minimal or no risks. Thierry Breton EU commissioner said: "People would need to be informed that they are dealing with a chatbot and not with a human being, transparency is also important with regard to the risk of bias and false information."
Europe: Eight EU member states demand to strengthen reforms of EU asylum system
On 08 February, Denmark, Lithuania, Latvia, Estonia, Slovakia, Greece, Malta, and Austria leaders demanded stronger reforms to the EU asylum system and curbing "irregular migration." The eight countries' leaders outlined their demands to the European Commission and the European council chiefs in a letter. The letter outlined the call for the creation of a harmonised EU asylum framework to look into all key migratory routes. It also called for the introduction of tougher policies for reparation and agreements with "third countries." This comes as EU members are said to discuss possible measures to curb irregular migration in the upcoming EU summit. EU countries have introduced strict measures to secure their external borders to prevent irregular migration through unofficial and deadly routes. Poland, Slovenia and Hungary have erected border fences to deter refugees and migrants which has been criticised by the European Commission. The Commission has also denied providing any request for funding the construction of the fences from the EU budget but has offered to fund physical border infrastructure including surveillance equipment. Before the summit, Hungarian Prime Minister Viktor Orban called on the EU to finance these border fences to "protect all of Europe."
Europe: European Commission proposes a collective withdrawal from the Energy Charter Treaty
On 07 February, Euronews reported that the European Commission proposes a collective withdrawal of all EU member countries from the Energy Charter Treaty (ECT). This comes as proposals to reform the controversial ECT failed due to opposition from countries such as Spain, France, the Netherlands and Germany. These four countries along with Poland, Luxembourg, Belgium and Austria have all announced plans to unilaterally withdraw from the treaty. The Commission Spokesperson said that the withdrawal was proposed as "there is no qualified majority in the Council to adopt the modernised Treaty," and added that the ECT in its current form does not align with the European Green Deal. The ECT was signed in 1994 where it protects investors in the energy sector from discriminatory access, nationalisation, expropriation, breaches of contract and other circumstances which have an impact on their profit expectations. The Treaty allows the companies and investors to sue governments over policy changes which hamper their revenues and business ventures.
The US-Brazil: Biden and Lula discuss victory of democracy in both countries
On 10 February, Brazil's President Luiz Inácio Lula da Silva met with US President Joe Biden at the White House; the latter outlined the victory of democracy over the far-right mobs who had attacked the "governments' halls of power" to question the electoral wins. AP News quoted Biden: "Both our nations' strong democracies have been tested of late...very much tested...But both in the United States and Brazil, democracy prevailed." Meanwhile, Lula said he aimed at bringing back Brazil to the world stage. He said, under former President Jair Bolsonaro's rule, "Brazil marginalized itself for four years. His (Bolsonaro's) world started and ended with fake news." The two leaders also discussed the crisis in Haiti, migration, climate change, and attempts to address the deforestation of the Amazon.
Nicaragua: More than 200 prisoners released and deported to the US
On 9 February, 222 prisoners, including former ministers, political opponents and activists were released and deported to the US. President Daniel Ortega maintained that no negotiations had been carried out with the US regarding the release. In a televised address, Ortega said: "It wasn't about negotiating anything. That has to be clear...We're not asking that they lift the sanctions. We aren't asking for anything in return." Meanwhile, the US welcomed the release of the prisoners; US Secretary of State Antony Blinken said: "The release of these individuals, one of whom is a US citizen, by the government of Nicaragua marks a constructive step towards addressing human rights abuses in the country and opens the door to further dialogue between the United States and Nicaragua regarding issues of concern."
---
About the Authors
Rashmi Ramesh, Akriti Sharma, Harini Madhusudan, and Ankit Singh are PhD scholars in the School of Conflict and Security Studies at the National Institute of Advanced Studies. Abigail Miriam Fernandez, Avishka Ashok, Padmashree Anandhan, Anu Maria Joseph, Apoorva Sudhakar are Research Associates at NIAS. Femy Francis is a Research Intern at NIAS.