Photo Source: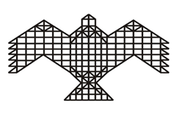 NIAS Course on Global Politics
National Institute of Advanced Studies (NIAS)
Indian Institute of Science Campus, Bangalore
For any further information or to subscribe to GP alerts send an email to subachandran@nias.res.in
The World This Week
China: Palestine Authority President Mahmoud Abbas' visit emphasizes hope for statehood
The World This Week #218, Vol. 5, No.22
18 June 2023
China: Palestine Authority President Mahmoud Abbas' visit emphasizes hope for statehood
Avishka Ashok

What happened?
On 13 June, the Palestinian Authority President Mahmoud Abbas landed in Beijing for a four-day state visit, becoming the first Arab leader to be hosted by China this year.

On 14 June, China's President Xi Jinping met with President Mahmoud Abbas and upgraded the countries' bilateral relations to a strategic partnership. Xi said: "China will seize this opportunity to work with Palestine to advance bilateral friendship and cooperation in all areas."

Xi also put forth a three-point proposal to settle the Palestinian Statehood question. The proposal calls for establishing an independent state of Palestine, meeting the economic and livelihood needs of the Palestinian people and keeping the right direction of peace talks. On the issue, Xi said: "China stands ready to play a positive role to assist Palestine in achieving internal reconciliation and promote peace talks."

What is the background?
First, China's relations with Palestine. China claims to be one of the first countries to recognize the Palestine Liberation Organization (PLO) and the State of Palestine. In 1965, the PLO set up an office in Beijing which was treated as a diplomatic mission. Later in 1988, China established bilateral diplomatic relations with Palestine. China and Palestine are now celebrating 35 years of diplomatic relations. During Xi Jinping's visit to Saudi Arabia in December 2022, he met with Mahmoud Abbas and pledged to work towards an early, just and durable solution to the issue of statehood for Palestine. During the pandemic, China assisted Palestine in constructing over 40 projects, such as schools and roads, and sent medical supplies, expert teams and vaccines. China has also pledged to donate USD 1 million to the Relief and Works Agency for Palestine Refugees in the Near East.

Second, China's growing role in the Middle East. In December 2022, President Xi Jinping visited Saudi Arabia for the first China-Arab States Summit and claimed that the visit would usher in a new era of China-Arab relations. In the landmark visit, Xi promised Chinese investments and collaborations in multiple projects spanning education, transportation, infrastructure, green energy, oil and gas trade, and other new areas of cooperation. Xi also participated in the China-Saudi-GCC Summit for Cooperation and Development, where he proposed buying petroleum products in yuan, the Chinese currency, instead of the US dollar.

Third, China's role as a mediator. In assuming the identity of a global superpower, the Communist Party of China has been pushing the country to take up more responsibilities as a mediator and play a role in conflict resolution. In March, in a deal brokered by China, Iran and Saudi Arabia agreed to re-establish diplomatic relations and reopen their embassies. In June 2022, China established its first special envoy to the Horn of Africa,, tasked with offering mediation in regional disputes. In February, China called for a peaceful settlement of the Russia-Ukraine conflict through a 12-point proposal and has been offering to mediate since the inception of the war.

What does it mean?
First, the Palestine Authority President's growing proximity to China proves that the US is losing its foothold in the issue and the region. On the other hand, China is more than eager to take up the vacant space left behind by the US in its desire to establish itself as a global superpower.

Second, China's previous feat of brokering Iran-Saudi Arabia relations may have revived the hopes for Palestine to receive help on the issue of Statehood. However, similar results may be harder to achieve due to Israel's hold on the issue and the complexity of creating a new state in the current global landscape. The visit may, therefore, heighten President Xi's standing within the country and the international community but may not present a diplomatic breakthrough between Israel and Palestine.

---
News from around the World
Regional Roundups

East and Southeast Asia This Week
Japan: Military aid for the Philippines to safeguard Taiwan's western flank
On 17 June, Nikkei CNBC reported that Japan is arranging to provide military assistance to the Philippines, aiming to enhance security cooperation and protect sea routes while safeguarding Taiwan's western side. This move deepens their security ties and marks the potential return of Japanese forces to the region for the first time since World War II. As it shifts away from its pacifist stance, Tokyo expresses concerns that the Philippines may be a vulnerable link in the island chain connecting Japan to Indonesia, which is crucial for ships travelling to and from the Pacific Ocean. Japanese military officials are particularly worried about a potential Chinese attack on Taiwan and the subsequent risk of a wider conflict. To address this, Tokyo plans to offer military aid, including radars, to the Philippines to strengthen its defence capabilities and fill existing gaps. Japan drives the aid initiative, although the US is providing advice due to its close military relationship with the Philippines.

South Korea: Arrival of US nuclear-powered submarine
On 16 June, the Japan Times reported that a US nuclear-powered guided-missile submarine made its first visit to South Korea in nearly six years following North Korea's launch of two ballistic missiles into Japan's exclusive economic zone. The USS Michigan submarine, weighing 18,000 tons and capable of carrying Tomahawk cruise missiles, arrived at a naval base in Busan as part of the US commitment to increase the visibility of strategic assets on the Korean Peninsula. This visit, agreed upon in the Washington Declaration signed by South Korean leader Yoon Suk-yeol and US President Joe Biden, showcases the strength of the South Korea-US alliance. The visit will include joint special operations drills to enhance the allies' response capabilities against North Korean threats. North Korea's missile launches, the first to enter Japan's exclusive economic zone since mid-February, have raised tensions, prompting Japan to lodge a strong protest. South Korea, in the meantime, successfully retrieved a portion of a failed North Korean rocket from the seabed after complex salvage operations.

South Korea: Placed on Tier 2 on trafficking
On 16 June, the Korea Times reported that according to the annual trafficking in persons report published by the US Department of State, South Korea had been classified as Tier 2 due to inadequate efforts to prevent trafficking crimes and protect victims. Although the country is making significant efforts, it has not fully met the minimum standards for eliminating trafficking. South Korea was downgraded to Tier 2 last year for the first time in 20 years. The report recommends that South Korea align its definition of trafficking with international treaties and protocols. It also urges the government to increase efforts in investigating and prosecuting traffickers, particularly those involved in labour trafficking. Additionally, the report emphasizes the need for consistent screening for trafficking victims among vulnerable populations. In contrast, North Korea has been placed in the lowest category, Tier 3, as the government has not demonstrated any efforts to address human trafficking and is involved in state-sponsored forced labour. The report also highlights the vulnerability of North Korean defectors in China to trafficking.

Indonesia: Strengthening military relations with the US through Cope West 2023
On 14 June, Antara news reported that Indonesia and the US are conducting the Cope West 2023 joint air combat exercise at Roesmin Nurjadin Air Base in Pekanbaru to strengthen military ties. The opening ceremony was led by the heads of the Indonesian Air Force and US PACAF delegations. The exercise aims to promote understanding and enhance the capabilities and professionalism of personnel from both air forces. The event includes F-16 fighters and features the Military-to-Military Connection Direct Action Ground Reconnaissance (M2MC DAGR), where both militaries share experiences in various combat scenarios. Cope West, held for the 10th time, signifies the countries' commitment to regional stability in Southeast Asia.

Vietnam: Conducting first-ever national census on gender equality
On 12 June, Viet Nam News reported that Vietnam is going to conduct its first-ever nationwide census on gender equality, in 2023. It will be conducted to assess the state of gender equality for sustainable development. A symposium revealed that the survey would encompass 9,000 individuals residing in 48 communes and wards across 12 provinces and cities in Vietnam. Vietnamese Vice President of the Vietnam Academy of Social Sciences (VASS), Dr. Đặng Xuân Thanh, emphasized the nation's commitment to gender equality and the implementation of relevant policies.

South Asia This Week
India: Market capitalization hits record high
On 15 June, the total market capitalization of all the listed firms on BSE hit a record high in rupee terms, reaching Rs. 292 lakh crores. Market capitalization is defined as the total value of all company's shares of stock. The current rise is attributed to factors including controlled inflation, pause in interest rate hikes, reasonable valuations, FIIs buying, capital expenditure cycle pickup, and reasonable valuations. On 14 June, the US Fed paused interest rate hikes, after ten straight increases. It was stated that the interest rate pauses by Fed and RBI led to higher overseas investment into Indian equities. Analysts, as reported by the Mint, suggest that investors must focus on domestic themes, as the Indian economy is faring well.

Nepal: Prachanda's visit to temples sparks debate
On 10 June, PM Pushpa Kamal Dahal and a few cabinet ministers visited the Pashupatinath temple. This has sparked debate among political parties. Dahal's visit is deemed politically motivated and out of character, as critics argue that Dahal is portraying a contradicting character, as Maoists have historically criticized Hindu rituals. The PM's visits to temples are raising questions about his political motives and the real transformation he is promoting. Foreign affairs experts believe vote bank interest is a factor in Nepal's growing realization that antagonizing the Hindu population is not in their interests.

Nepal: SC issues show cause notice against Dahal and Bhattarai
On 14 June, The Kathmandu Post reported on the Supreme Court of Nepal issuing a show cause notice against PM Pushpa Kamal Dahal and former PM Baburam Bhattarai. The defendants were asked to provide in writing whether they recruited child soldiers. However, the petitioners demanded an interim order to be issued against the two. The petition was filed by ex-Maoist soldiers on the grounds of war crimes, asking the court to take action by establishing a national tribunal in coordination with the UNSC. In 2007, during the verification process for the army integration by the UNMIN, thousands of fighters were disqualified for being minors. While the combatants who voluntarily retired were provided with between Rs. 500,000 and Rs. 800,000, the disqualified were given merely a few thousand rupees by the UN. Therefore, this petition is seen as a reaction to their exclusion in the transitional justice process.

Bhutan: New incentives introduced to encourage longer stay of the tourists
On 12 June, Outlook India reported on the Bhutan government's new Sustainable Development Fee (SDF). As part of this, the government will incentivise tourists to stay longer in the country, thus allowing them to fully explore Bhutan. The 'Stay Longer' will allow the tourists to pay the SDF for four days and stay for additional four days without paying any tax. The incentives will be available between 1 June 2023 and 31 December 2023. The incentives aim to revive the pandemic-hit tourism sector.

Bangladesh: Import of fertilizer from Moscow
Bangladesh has decided to import fertilizers from Russia, one of the world's top fertilizer producers. During the 2023–2024, the Sheikh Hasina government will buy 180,000 tonnes of potash muriate from Russia. Every year, Bangladesh needs 750,000 tonnes of fertilizer.

Bangladesh: Dhaka tops the most polluted cities list worldwide
On 13 June, at 9:15 am, Dhaka"s AQI reached 167, making it at the top of the list of cities with the worst air quality worldwide. Delhi, Lahore, and Karachi occupied second, third and fourth spots with AQI of 162, 158 and 139, respectively. The Air Quality Index (AQI) measures the air pollution levels. In Bangladesh, the AQI considers five criteria of pollutants- particulate matter, nitrogen dioxide, carbon monoxide, sulfur dioxide, and ozone. The AQI ranges from 0-500. A greater AQI value indicated a higher level of pollution. It is divided into six categories, each corresponding to different levels of health concern. The 151-200 range is marked as 'unhealthy', where Dhaka's AQI stands.

Bangladesh: PM Hasina spoke the mind of a large part of the international community, says China's spokesperson
On 14 June, the Chinese Foreign Ministry Spokesperson, Wang Wenbin, commented on PM Sheikh Hasina's remarks on the USA's new visa policy. He stated that PM Hasina "spoke not just the strong position of the Bangladeshi people, but also the mind of a large part of the international community, especially the developing world." He further reiterated the friendly relations between China and Bangladesh and expressed China's support. He further stated that China stands to uphold the UN-centered international system.

Maldives: Seychellois President in Maldives on a state visit
On 12 June, Maldivian President Ibrahim Mohamed Solih and First Lady Fazna Ahmed welcomed the President of Seychelles, Mr Wavel Ramkalawan, and First Lady, Mrs Linda Ramkalawan, at the Republic Square. Both leaders are expected to hold talks regarding bilateral relations. Further they are scheduled to sign agreements and issue a joint statement on the outcome of the discussions.

Maldives: Government spending more on Public Sector Investment Program (PSIP) projects
On 15 June, Avas reported that the Maldivian government increased its investments in Public Sector Investment Program (PSIP) projects. According to the Finance Ministry, the government has spent MVR 5 billion on PSIP projects this year, a 64.2 per cent increase from last year's investment, which was MVR 3 billion. The budget for the current year saw a total of MVR 8.5 billion allocated for PSIP projects.

Sri Lanka: Adani group arrives to discuss the ongoing energy projects
On 12 June, the project management team from the Adani group arrived in Sri Lanka to assess the progress of the two large-scale renewable energy generation projects in Mannar and Pooneryn in the Northern Province. Power and Energy Minister Kanchana Wijesekara said that Adani Green Energy is committed to completing the project by December 2024.

Sri Lanka: President invited to address high-level panel discussion
On 14 June, French President Emmanuel Macron invited President Ranil Wickremesinghe to address a high-level panel discussion at the Global Leaders' Summit for a New Global Financing Pact. The meeting is scheduled to be held in Paris on 22 and 23 of June. The summit aims to lay a framework for a new financial system to meet shared global challenges, including poverty, climate change, and protection of diversity.

Sri Lanka: Norway extends support to UNDP in Sri Lanka's flagship portfolio
On 15 June, The Island reported that the Norwegian government pledged its continuous support to the United Nations Development Programme (UNDP) in Sri Lanka's flagship portfolio on SDG 16: Peace, Justice, and Strong Institutions project. The portfolio initially set up for 2018-2022 will now extend from 2023-2026. According to a release by the UNDP, it stated its intention to broaden its efforts on the SDG through a multi-stakeholder approach in Sri Lanka.

Sri Lanka: ASEAN hints at the possibility of Sri Lanka joining RCEP
On 16 June, The Island reported that ASEAN signalled the prospect of Sri Lanka joining the Regional Comprehensive Economic Partnership (RCEP) agreement. The discussion regarding the same took place when ASEAN Secretary-General Kao Kim Hourn met with the Sri Lankan presidential secretariat on 14 June. They further discussed Sri Lanka's economic reform agenda.

India: Jake Sullivan's visit to New Delhi
On 13 June, US National Security Advisor visited New Delhi for a two-day visit. He met India's Prime Minister Narendra Modi, Minister of External Affairs S Jaishankar and National Security Advisor Ajit Doval. Sullivan reviewed preparations for the Modi'a upcoming official state visit to the US. They have also discussed strategic, bilateral and regional issues and steps to advance the strategic technology and defence partnership between both countries. Later, Sullivan attended a round table on "Advancing India-US Initiative on Critical and Emerging Technologies (CET)", organized by the Confederation of Indian Industry (CII). During the event, he said that India and US will diversify global semiconductor supply chains and supply chains in other critical goods, and lead the AI revolution, advanced computing, biotech and quantum computing. According to the statement released by the White House, Sullivan's visit to India highlighted the dynamism of the India-US partnership ahead of Modi's official state visit to the US next week.

Pakistan: To strengthen bilateral cooperation with Azerbaijan
On 16 June, Pakistan and Azerbaijan agreed to enhance bilateral cooperation in energy, trade, and aviation, reflecting the longstanding strong relationship between the two nations. During a meeting between Prime Minister Shehbaz Sharif and Azerbaijan President Ilham Aliyev, they discussed various areas of collaboration, including the introduction of flights between Islamabad and Baku, increased military exercises, and cooperation in energy, investment, and education. The leaders also expressed mutual appreciation for each other's leadership and affirmed their commitment to supporting each other's causes, such as Pakistan's stance on Kashmir and Azerbaijan's territorial integrity.

Pakistan: Azerbaijan to Export LNG to Pakistan
On 16 June, the Express Tribune reported that Azerbaijan and Pakistan had reached an agreement for Azerbaijan to export liquefied natural gas (LNG) to Pakistan starting next month. The decision was made during a meeting between Prime Minister Shehbaz Sharif and Azerbaijan's President Ilham Aliyev. One cargo of LNG will be sent each month at concessional rates. The two leaders also discussed enhancing cooperation in defense, agriculture, trade, and transport and Azerbaijan's investment in Pakistan's alternative energy sector. Additionally, they agreed on duty exemption for Pakistani rice imports and the operation of Azerbaijan Airlines flights to Islamabad and Karachi.

Pakistan: Turkish ambassador advocates free trade agreement with Pakistan
On 15 June, Turkish Ambassador Dr Mehmet Paçaci expressed the need for a bilateral free trade agreement between Turkey and Pakistan to promote economic and commercial ties further. During a visit to the Sarhad Chamber of Commerce and Industry, Dr. Paçaci emphasized the importance of strengthening coordination and cooperation to boost investment between the two countries. The acting president of the SCCI, Ijaz Khan Afridi, also supported the idea, highlighting the potential for joint ventures, business delegations, and increased investment opportunities. Additionally, the Turkish ambassador inaugurated an upgraded pediatric ward at the Peshawar Institute of Cardiology and expressed Turkey's commitment to collaborating with Pakistani institutions in various sectors.

Pakistan: To cooperate on climate-resilient green energy infrastructure with Denmark
On 15 June, Foreign Minister Bilawal Bhutto Zardari and Danish Minister for Development Cooperation and Global Climate Policy Dan Jorgensen agreed to enhance cooperation in building climate-resilient green energy infrastructure, particularly in the wind energy sector, to tackle climate change and address Pakistan's energy challenges. The Joint Action Plan under the Green Framework Engagement Agreement sets the stage for joint initiatives and projects in renewable energy. The agreement aims to create a partnership for a green transition that will bring economic opportunities and help Pakistan become energy independent and prosperous.

Pakistan: Shell to sell the entire stake and exit market
On 15 June, Global energy giant Shell Petroleum decided to sell its entire 77.42 per cent holding in Shell Pakistan Limited (SPL) and exit the Pakistan market as part of its strategy to simplify its portfolio. The sale process will be subject to regulatory approvals and the execution of binding documentation. Shell Pakistan, which has been in the country for 75 years, will continue its business operations as usual. The decision may be attributed to financial losses incurred in 2022 and the economic slowdown in Pakistan.

Middle East and Africa This Week
South Africa: President Cyril Ramaphosa travels to Ukraine and Russia
On 15 June, Africanews reported that the South African President, Cyril Ramaphosa, headed to Ukraine and Russian Federation through Poland for the Africa Peace Mission intended for a peaceful resolution of the conflict. Ramaphosa visited Warsaw and paid a courtesy call to Polish President Andrzej Duda. Later, Ramaphosa would visit the Ukrainian capital Kyiv for discussions with Ukraninan President Volodymyr Zelenskyy on 16 June. After the visit with Zelenskyy, Ramaphosa would travel to St Petersburg, Russia, where the African delegation would have talks with Russian President Vladimir Putin on 17 June. Finally, Ramaphosa returned to South Africa on 18 June.

Eritrea: Resumes its activity in East Africa bloc after 16 years
On 13 June, the Eritrea Information Minister, Yemane Meskel, stated that Asmara had resumed its activity in the East African Bloc, Inter-Governmental Authority on Development (IGAD). Additionally, Meskel stated that the country was ready to function toward peace, stability, and regional integration. Eritrea quit the regional bloc in 2007 to express its objections to Ethiopian forces being sent to Somalia to drive out al-Shabab extremists. The country participated in the 14th Ordinary Summit organized by the seven-nation bloc in Djibouti on 12 June.

Iran: US and Iran engage in confidential talks on its nuclear program
On 14 June, the US-based news outlet Axios reported on indirect talks held between US and Iranian officials on 8 May 2023, focussing on Tehran's nuclear program and other issues. Three anonymous sources mentioned that White House Middle East coordinator Brett McGurk had confidential discussions with Omani officials to explore possible diplomatic outreach regarding Iran's nuclear program. Concurrently, the Iranian delegation and a top nuclear negotiator Ali Bagheri Kan were present in Oman. Instead of a direct meeting, Omani officials acted as mediators between them. A White House National Security Council spokesperson highlighted the talks: "The US prefers diplomacy, but is prepared to take action in full coordination with our partners and allies to ensure Iran never acquires a nuclear weapon." Meanwhile, Iranian foreign ministry spokesman Nasser Kanani stated that Muscat negotiations were not secret and added: "We welcome the efforts of Omani officials, and we exchanged messages with the other party through Oman."

Lebanon: Presidential elections stalls again as parliament failed to reach a consensus
On 14 June, Lebanon's parliament was unsuccessful in electing the president, for the twelfth time since October 2022. The rivalry is between former finance minister Jihad Azour and Sleiman Frangieh, the leader of the Marada party. During the initial voting, Azour and Frangieh received 59 and 51 votes respectively, which indicated that neither candidate achieved the necessary two-thirds majority. Al Jazeera reported from Beirut that the Hezbollah-led bloc walked out of the parliament, opposing Azour, before the second round of voting. However, the former was criticised for supporting Sleiman Frangieh, who was considered to lack legitimacy within his community.

Saudi Arabia: Agreement of USD 5.6 billion deal with Chinese company
On 12 June, Riyadh signed a USD 5.6 billion deal with a Chinese company, Human Horizons, to develop economic ties with Beijing. As a part of the Belt and Road Initiative, this MoU was signed at the tenth Arab-China Business Conference. The agreement paves the way for the Electric Vehicles development and production in Saudi Arabia. Additionally, Saudi Arabia disclosed agreements in various sectors, namely, technology, renewable energy, agriculture, real estate, metals, tourism and healthcare.

Iran: President tours South America to strengthen ties amidst sanctions
On 12 June, Iranian President Ebrahim Raisi embarked on a five-day South America tour. He will visit three countries to enhance the political and economic ties in the region. He is scheduled to visit Venezuela, Cuba and Nicaragua, which are currently under US sanctions. He emphasized: "Relations between the Islamic Republic of Iran and independent countries in Latin America are strategic. The position of us and these three countries is to stand against imperialism and unilateralism." The visit follows the recent arrival of Venezuela's President Nicolás Maduro in Riyadh to strengthen relations between the countries.

Afghanistan: Taliban Officials attend Norway's peace summit
On 15 June, the Taliban administration travelled to Norway to meet with civil society and diplomats. Norwegian Foreign Minister Anniken Huitfeldt stated that three Taliban civil servants met representatives from other countries to discuss Afghanistan's situation. A UN official stated that the United Nations Secretary General's Special Representative to Afghanistan, Roza Otunbayeva attended the close-door meeting. The Taliban foreign ministry refused to comment on the meeting.

Iran: Ebrahim Raisi visits South America to strengthen ties
On 12 June, Iranian President Ebrahim Raisi is reported to visit Venezuela, Cuba and Nicaragua, which have been sanctioned by the US. The five-day tour begins with visiting Venezuela to discuss strengthening economic and cultural ties. Iran has increased its strategic ties with South America following the 20-year collaboration plan with Venezuela in 2022 and the COVID-12 vaccine collaboration with Cuba. President Raisi intends to follow up on the previous agreements and devise new cooperative roadmaps. President Raisi is accompanied by his foreign affairs minister, petroleum minister, defence minister, health minister, chief of staff and deputy for political affairs.

Europe and the Americas This Week
Sweden: Erdogan opposes Oslo entering NATO
On 14 June, Turkey's President Erdogan declared that Sweden had not received any support to join the NATO military alliance from Turkey. Officials expressed disappointment as there was not any apparent progress. Sweden and Finland were prepared to enter the NATO bid in the wake of the Russia-Ukraine War but were disrupted by Turkey's concern about Stockholm's support to the Kurdish groups of Ankara. Despite Sweden's declaration of updated domestic terrorism legislation, Erdogan seems unconvinced. Ukraine and Sweden joining NATO will soon be discussed at the Vilnius summit in Lithuania.

Iceland: Conversion therapy banned
On 09 June, Iceland passed a bill that was tabled by a member of the Liberal Reform Party, which will ban conversion therapy for the LGBTQ+ community. 53 members of the Parliament voted for the proposal.

Italy: State mourns and pays last tribute for Silvio Berlusconi in Milan
On 14 June, the State funeral for the former Prime Minister Silvio Berlusconi will be led by the Archbishop of Milan in the Cathedral of Milan. The day will be observed as a day of national mourning, and all the European flags on public buildings will be lowered half-staff. The main square is presumed to have thousands of people to pay the last tribute. The questions about the future of his business empire and its successors are looming around. Political instability in Forza Italia, the political party he started will loom after the national mourning.

Germany: Air Defender exercise begins
On 12 June, Allied air forces began the "Air Defender" exercise, hosted and led by Germany. It is the largest deployment exercise in NATO's history, and 25 nations will participate in the two-week exercise. It will go on until 23 June. NATO spokesperson Oana Lungescu said: "Air Defender is necessary because we live in a more dangerous world. As we face the biggest security crisis in a generation, we stand united to keep our countries and our people safe."

The UK: Rishi Sunak rejects Boris Johnson's plea to overrule HOLAC committee
On 12 June, PM Rishi Sunak rejected Boris Johnson's plea to overrule a HOLAC committee (House of Lords Appointments Commission) and allow some of his nominees to the upper chamber of the parliament. Sunak said: "Boris Johnson asked me to do something that I wasn't prepared to do because I didn't think it was right." The HOLAC committee is an independent body that was constituted to screen the list of members to the House of Lords, nominated by the former PM who receives an honorary lifetime seat when he steps down. The final list published on Friday did not include Johnson's nominees. Johnson commented: "To honour these peerages it was not necessary to overrule HOLAC - but simply to ask them to renew their vetting, which was a mere formality."

EU offers loan to Tunisia to help in its development
On 11 June, the European Commission President Ursula von der Leyen announced a loan worth EUR one billion during a visit to Tunisia. The EU wanted to help the nation develop its shattered economy and rescue it from the financial crisis. President Kais Saied has rejected the proposal urging the IMF to review the bailout. The fact lies that the IMF deal could take months to negotiate into action. EU is ready to provide EUR 150 million to reform the Tunisian year agenda. The Tunisian President claims that the partnership with the EU will combat illegal migration. The Prime Minister of Italy recommended expanding opportunities for young Tunisians and working on developing skills to help the economy.

The UN Secretary-General wants a worldwide AI watchdog
On 13 June, the United Nations Secretary-General, Antonio Guterres, endorsed a proposal for an international AI oversight organization akin to the International Atomic Energy Agency (IAEA) since its inception, generative AI technology, such as ChatGPT, has grown in prominence, raising concerns about its propensity to generate deep fake images and disinformation. Antonio Guterres intends to launch a high-level AI advisory board by the end of the year to assess AI governance arrangements and provide suggestions on aligning them with human rights, the rule of law, and the common good. The IAEA encourages the safe, secure, and peaceful use of nuclear technologies while monitoring possible Non-Proliferation Treaty breaches.

Canada: Canada freezes ties with China-led AIIB, probes allegations of Communist domination
On 16 June, Finance Minister Chrystia Freeland stated that Canada had suspended relations with the China-led Asian Infrastructure Investment Bank (AIIB) while it investigates claims that it is governed by the Chinese Communist Party. Ottawa may withdraw from a bank it joined in March 2018 following allegations of a Communist Party-dominated bank. The Canadian government will halt government-led activity and lead an immediate review of allegations and Canada's involvement in the AIIB. Freeland urges democracies to be transparent about authoritarian regimes' influence.

Canada: Canada coordinates Dominican Republic aid to Haiti and levies further restrictions
On 15 June, Canada will coordinate an aid operation to Haiti to address the country's volatile security and impose fresh sanctions against former politicians and singers. The operation will be led by Canada from the Dominican Republic, providing funds, equipment, and technical support for Haiti's police force. Haiti's government is seeking foreign assistance to confront armed gangs, which drive a humanitarian disaster. The United States and Canada are hesitant to commit soldiers, while Haitian Prime Minister Ariel Henry desires more inclusive governance. Sanctions have also been imposed on Gracia Delva and Propane Victor.

Spain: Spanish rocket company PLD Space partners with French Arianespace
On 14 June, Reuters reported that Spanish startup PLD Space signed a memorandum of understanding with France's Arianespace to develop joint services for launching small satellites into orbit. The agreement will allow PLD Space to offer customized services to Arianespace customers. PLD Space aims to start commercial activity in 2025 and will conduct its first suborbital test in southern Spain. The company plans to increase its capacity to 10 to 12 launches per year by the end of this decade. Europe's efforts to send small satellites into space are in focus after a failed orbital rocket launch by Virgin Orbit in January.

The US: The latest dot plot from the US Federal Reserve
0n 15 June, the Federal Reserve paused interest-rate hikes but projected borrowing costs would go higher than previously expected due to persistent inflation and labour-market strength. Chair Jerome Powell explains that the committee decided to moderate the pace slightly to give policymakers more information to make better decisions and allow the economy more time to adapt. The median estimate of Fed participants' projections is for rates to rise to 5.6 per cent by the end of this year, implying two more quarter-point increases, up from 5.1 per cent in March. Powell suggests policymakers want to keep their options open over the coming months as they assess how previous moves affect the economy. The Fed's post-meeting statement gave a more precise signal of additional increases, but Powell emphasized that they are only forecasts and that the evolution of the economy is uncertain. Next month's meeting will be a "live" one, indicating that a rate increase or continued pause are both in play.

The US: NASA and the US Air Force have unveiled the X-66A for fuel-efficient flight testing
On 13 June, the US Air Force designated the X-66A, a new X-plane designed in collaboration with Boeing, as the first X-plane to help achieve the net-zero goal for aviation greenhouse gas emissions. The X-66A could inform a new generation of sustainable single-aisle aircraft, which account for around half of global emissions. NASA's Sustainable Flight Demonstrator project will involve NASA investing USD 425 million over seven years, with Boeing and its partners contributing an estimated USD 725 million. The Air Force grants X-plane status to development programs like the X-66A, which tests innovative aircraft configurations. These aircraft, like the Transonic Truss-Braced Wing, could reduce fuel consumption and emissions by 30 per cent. The X-66A is part of NASA's X-plane program, aiming to demonstrate energy-saving, emissions-reducing technologies for the aviation industry.

---
About the Authors
Harini Madhusudan, Rashmi Ramesh, Akriti Sharma and Ankit Singh are PhD scholars in the School of Conflict and Security Studies at the National Institute of Advanced Studies. Padmashree Anandhan, Anu Maria Joseph, and Femy Francis are Research Associates at NIAS. Rishika Yadav, Jerry Franklin, Sreeja J S, Immaculine, R B Nithyashree, Lakshmi Parimala, Taffy Tonia, Subkish S and Melvin George are Research Interns at NIAS.