Photo Source: Reuters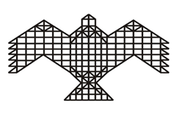 NIAS Course on Global Politics
National Institute of Advanced Studies (NIAS)
Indian Institute of Science Campus, Bangalore
For any further information or to subscribe to GP alerts send an email to subachandran@nias.res.in
The World This Week
Modi's US Visit, and the Wagner Revolt in Russia
The World This Week #219, Vol. 5, No.23
25 June 2023
India and the US: Bilateral Collaboration on Technology dominates PM Modi's Visit
Shreya Upadhyay

What happened?
During 21-23 June, Indian Prime Minister Narendra Modi made a State visit to the United States, aiming to strengthen the strategic partnership between the two nations. The carefully planned visit showcased the importance of international cooperation. It was reiterated in PM Modi's words: (the cooperation) "will reinforce ties based on shared values of democracy, diversity, and freedom." The visit witnessed the symbolism of India's cultural reach, with Modi practising yoga at the UN headquarters on International Yoga Day and including millet during the state dinner held in honour of the Prime Minister.

On 22 June, a 58-paragraph joint statement was issued after the bilateral meeting between the two leaders focusing on the domains of technology, defence, space, climate, economic investments, trade, education, health, people-to-people links, and strategic convergences across geographies, platforms, and institutions.

On the same day, Modi addressed the joint US Congress. He emphasized India's commitment to climate goals, women's empowerment, the fight against terrorism, and other important issues. Talking about a growing economy, he said: "When India grows, the whole world grows."

On 23 June, Modi interacted with the Indian American diaspora—one of the largest immigrant groups in the US. He said: "The partnership between India and the United States will make the world better in the 21st Century. You all play a crucial role in this partnership."

What is the background?
First, the increasing importance of technology in the US-India partnership. The visit is significant and builds on two and a half decades of cooperation between the two countries. Various agreements, especially within the Initiative on Critical and Emerging Technologies (iCET) framework-- tech transfer, trade, capacity building, research, and co-production constituted significant takeaways from the visit. Modi also took the opportunity to meet business leaders to push for substantial investment in India in critical sectors like trade, commerce, innovation, and technology. His meeting with Twitter chairman and TESLA CEO Elon Musk received maximum coverage.

Second, the growing opportunity for New Delhi and Modi to expand their reach in the US and the expanding Indian footprints. This is Modi's sixth visit to the US since he became the Prime Minister in 2014. Once denied a visa for alleged violations of religious freedom, he was banned from entering the US for almost ten years. Since taking office, Modi has effectively embraced the White House in the nine years. The recent visit and diplomatic niceties illustrate India's growing influence in the rapidly transforming world order. The visit takes place against the backdrop of the US becoming India's largest trading partner in FY 2023 at USD128.55 billion, with India having a trade surplus of USD28 billion. The bilateral trade between India and the US increased by 7.65 per cent against USD 119.5 billion in 2021-22. It was USD 80.51 billion in 2020-21.

Third, geopolitical coupling on China. The strategic engagement between both countries can be seen with shared concerns over China and its increasing military might, growing economic influence, and territorial claims. China's actions along the Sino-India border have become increasingly antagonistic. In this regard, the two leaders discussed the nature of challenges in the Indo-Pacific with an eye on Beijing. The US perceives China as a threat that requires containment, with India as a crucial component in achieving this goal. For India, this moment marks a renewed energy in the bilateral ties and a more focused direction with the basis in shared strategic priorities.

Fourth, a confident New Delhi. India is aiming to establish itself as a regional power with renewed vigour. The current trip is the latest addition to a slew of diplomatic engagements that the Indian government has taken in the last few months. Modi has met leaders of Australia, Papua New Guinea, and Ukraine in the months leading up to the US visit. Modi's next stop after the US is the state visit to Egypt at the invitation of President Abdel Fattah El-Sisi. Underscoring India's diplomatic outreach with leaders in the Indo-Pacific region and beyond. Even as India-US relations have deepened, India keeps its strategic autonomy and follows the geopolitical balance, especially in its interactions with Russia. India has carved a special position in the Russia-Ukraine conflict. While it may have distanced itself from Russia, it has continued to purchase oil, coal, and fertilizer from Russia and abstained from condemning Moscow in the United Nations.

What does it mean?
First, the expanding collaboration in the technology domain. Some of the deliverables included the co-production of jet engines in India by General Electric and Hindustan Aeronautical Limited to power Indian military aircraft, Indian purchase of armed drones, defence industrial collaboration with the launch of innovation platform - 'INDUS-X', semiconductor cooperation, space exploration and cooperation framework for human spaceflight cooperation by the end of 2023. The US is wooing India with a USD500-million military equipment and technology package that includes jet engines, critical minerals technology, and tech transfers to lessen India's dependence on Russian weaponry.

Second, intensifying people-to-people contacts. There have been announcements regarding the opening of new US consulates in Bengaluru and Ahmedabad and an Indian consulate in Seattle. The Biden administration will also make it easier for a small number of Indians and other foreign workers on H-1B visas to renew those visas in the US without having to travel abroad, which could be expanded in the coming years. Other wins include new investments in semiconductor production with chip assembly and test plants being set up in India. In trade, both countries have agreed to terminate six outstanding disputes at the World Trade Organization. India also agreed to remove retaliatory tariffs, which it had imposed in response to the US Section 232 national security measures on steel and aluminium, on US products, including chickpeas and apples.

Third, exploring new domains. India has agreed to join the US-led Artemis Accords on space exploration and to work with NASA on a joint mission to the International Space Station in 2024. The accords will give India access to information and advance its space exploration. It can potentially bring the Indian space companies as part of a global supply chain, along with Indian SMEs and New Space startups.
The visit was about managing the differences that continue to exist between the two.

Fourth, likely obstacles and deal breakers between the two countries, based on the recent bilateral history. The star items, such as the co-production of jet engines, have a long and bumpy regulatory road ahead. It remains to be seen how much technology will be transferred and whether India will be okay with the conditions attached, if any. Notably, the India-US nuclear deal still needs to be fully operationalized. Regarding the Artemis accord, critics argue it will limit opportunities for the Indian space program to develop indigenously. During this visit, no talks took place about the restoration of the Generalized System of Preferences (GSP) status for India. About 2,000 products, including auto parts and textile materials, were allowed to enter the US duty-free. India's stance on Russia remains a prickly issue for Western countries, even as India and the US have agreed to disagree.

The thorny issue is the allegations of human rights violations and the backsliding of democracy in India. Before Modi's upcoming visit, 75 members of the US Congress issued a letter to President Biden urging him to publicly address concerns regarding human rights and democracy in India. Yet, the White House was pragmatic and avoided broaching the subject, even referring to India as having a vibrant democracy. Both sides want to showcase "mutual trust and shared strategic priorities."

---
Russia: Anatomy of Wagner Revolt, and its Fallouts
Harini Madhusudan, Rishika Yada, Sneha Surendran, Prerana P, Sreeja JS and Padmashree Anandhan

What happened?
On 23 June, Prigozhin, a long-time ally of Putin and the leader of the private army Wagner Group revolted, claiming that the Russian military had killed many of his fighters in an airstrike. The Russian Defence Ministry denied these claims. Prigozhin said: "There are 25,000 of us and we are going to figure out why chaos is happening in this country." He also threatened to destroy checkpoints or air forces that got in Wagner's way. On the same night, security in Russia was tightened, and the internet was restricted while military trucks were spotted on Moscow streets.

On 24 June, according to reports, the Wagner mercenaries had seized military facilities in Voronezh, a city halfway between Rostov and Moscow. Prigozhin said his fighters had entered Rostov-on-Don after crossing the border from Ukraine, and his men would destroy anyone who stood in their way. Further, the Wagner group proclaimed that its mercenaries had seized all military facilities in Voronezh and added that they would march on Moscow to topple the defence minister Sergei Shoigu.

On the same day, President Putin made an emergency address, saying Russia was facing "treason." According to his statement: "All those who consciously stood on the part of betrayal, who prepared an armed rebellion, stood on the part of blackmail and terrorist methods, will suffer inevitable punishment, before the law and before our people." Prigozhin responded, saying that his troops were "patriots of our motherland," and the president was "deeply wrong" to talk of betrayal.

By 24 June evening, the Wagner fighters were advancing through the Lipetsk region, around 450 km from Moscow. The Wagner Group also announced that most Russian army units in the area were switching sides. There were also reports of Wagner fighters leaving the missions in Africa, and Syria, to join the revolt against Moscow. On the other hand, according to state reports, Russian air forces have struck Wagner convoys, and defensive positions around Moscow were set up.

In a late-night development on 24 June, Belarusian President Alexander Lukashenko broke a deal between Russia and the Wagner Group. Prigozhin agreed to halt his advance towards Moscow and relocate to Belarus. Through a Telegram post, he had ordered his forces to return to their bases to avoid bloodshed. Following the deal, the Wagner fighters initiated their departure from Rostov-on-Don, which served as the starting point of their mutiny. The Kremlin spokesperson, Dmitry Peskov, announced that the criminal case against Prigozhin for armed mutiny would be dropped, and the Wagner fighters involved in the "march for justice" would not face the consequences due to their previous service to Russia. Non-participating fighters are expected to sign contracts with the Russian Defence Ministry by 01 July as part of efforts to centralize volunteer forces. Specific concessions made to Prigozhin remain undisclosed.

What is the background?
First, the increasing tensions between the Wagner Group and the Russian military. The differences between the two had been growing over how the war has been fought in Ukraine, with the Wagner group's strong criticisms of Russia's military leadership in recent months. Prigozhin repeatedly mentioned Russia's failure to provide sufficient ammunition, resulting in enormous casualties for the Wagner Group. The Wagner had threatened to withdraw from Bakhmut and complained about Russian military authorities for their incompetence. Prigozhin also blamed the Russian military leadership for attacking his men. The present escalation came after Prigozhin accused Russia's military of hitting his group's base in Ukraine. He threatened: "We are going onwards and we will go to the end. We will destroy everything that stands in our way."

Second, the Wagner complaints over the last few months. Since joining the Russian troops at Bakhmut, Prigozhin had complained against the military, accusing them of not supplying ammunition for his fighters. In February, Prigozhin shared an image of dead fighters and blamed the military leaders for their death. In March, in a video message, he claimed that his fighters were being "set up" as scapegoats to take the blame in case Russia lost the war. Also in March, he complained about not getting ammunition according to the agreement calling it: "ordinary bureaucracy or a betrayal." As the battle for Bakhmut raged on, so did Prigozhin's social media rants against the military top brass. In one of his social media posts, he said: "The shells are lying in warehouses, they are resting there…why are the shells lying in the warehouses? There are people who fight, and there are people who have learned once in their lives that there must be a reserve, and they save, save, save those reserves…Instead of spending a shell to kill the enemy, they kill our soldiers. And happy grandfather thinks this is okay." In another post, he said: "There was only Wagner here...We fought not only the Ukrainian army here, we fought Russian bureaucracy."

Third, the Belarus intervention. President Alexander Lukashenko, a close friend of President Putin, also has a long-standing personal connection with Yevgeny Prigozhin. He has played a mediating role in the agreement between Putin and Prigozhin. Initially, Putin had vowed to punish the mutineers, but the focus shifted towards avoiding further confrontation and bloodshed. Lukashenko's involvement in mediating the crisis highlights his influence and ties with Putin and the Wagner Group.

What does it mean?
First, the fractured equation between Wagner and Russia. The Wagner group is considered Russia's most effective unit among the mercenary groups. From its extensive role in Africa, Syria, in the Crimean annexation in 2014 to the battles in Soledar and Bakhmut in the Ukraine war, Prigozhin has been at the forefront for Russia. The relations began to crack when Russia grew dependent on the Wagner group. Russia's shortage of personnel and constraints to restrict new mobilization delegated Wagner's head to deploy his forces. Wagner group's major role in Soledar and Bakhmut battles showcased its capability, while the Russian military was criticized for not giving enough ammunition and being ineffective in holding control.

Second, the blow to bring the Wagner Group under the effective control of the Russian military. The Wagner's head did not accept the military's efforts to bring the mercenary units under one contract. The revolt could be seen as a reflection of unwillingness of the Wagner to work under direct Russian military command. This highlights an internal divide between supporters of Putin and Prigozhin and a more significant question to the leadership of Russia.

Third, the impact of the Wagner revolt on Russia's war in Ukraine. For Russia to fight in Ukraine, a new mobilization was launched to recruit more. The recruits and not-so-fully trained soldiers led to the gap between operations and command. Although there was not much awareness or objection against Russia on mobilization, Russia slowed down the recruitment to prevent domestic dissent. On the other hand, the Wagner was allowed to recruit prisoners across Russia and command better despite the shortage of equipment. Human resource is the strength of any war; Russia's operation in Ukraine will have consequences of Prigozhin leaving for Belarus. Ukraine will benefit from the recent development. The immediate impact will be on the Wagner units deployed inside Ukraine, which may pause their operations or stop fighting for Russia. The damage caused to the M4 highway, and Rostov-on-Don is crucial to Russia's offensive in southern Ukraine and can help Ukraine gain in its counter-offensive.

Fourth, Putin's reputation. As stated by Putin, the motive of the Ukraine invasion was to bring back USSR or reinstall Russia as a geopolitical power, but the fallouts of the war have been nothing but a backfire. From Finland joining NATO to minor incursions into Russia, the Wagner group's revolt should question Putin's reputation within Russia.
---
News from around the World
Regional Roundups

East and Southeast Asia This Week
China: Antony Blinken visits Beijing
On 19 June, US Secretary of State Antony Blinken visited Chinese President Xi Jinping aiming to stabilize the deteriorating relationship between the two countries. While no concrete objective was achieved, the two sides agreed to frequent communications. Xi Jinping said: "The United States and China have an obligation and responsibility to manage our relationship." Blinken said the talk was candid and constructive while expressing his disappointment with China's refusal to restart military-to-military contacts.

Taiwan: Trade deal with the US
On 21 June, the 'US-Taiwan Initiative on 21st-Century Trade' was signed on trade and economic negotiations. The agreement was approved by the US House of Representatives, which provides a framework for streamlining customs procedures, aiding small businesses to work through regulatory procedures and strengthening the US- Taiwan trade and economic relations. Representative Jason Smith said: "The relationship between the United States and Taiwan is vital to US interest in the Indo-Pacific….it shows the world the Chinese Communist Party will not intimidate the United States from deepening our relationship with Taiwan."

Myanmar: Further US sanctions
On 21 June, Al-Jazeera reported that the US implemented sanctions on Myanmar's defence ministry and two banks used by the military regime for arms purchases and other transactions. The US Treasury Department revealed that the military had relied on foreign sources, including Russian entities under sanctions, to acquire arms and materials for weapons manufacturing, supporting their "brutal repression." The sanctions target the state-owned Myanmar Foreign Trade Bank (MFTB) and Myanmar Investment and Commercial Bank (MICB) for facilitating access to international markets for revenue-generating state-owned enterprises.

Laos: Multinational peacekeeping exercise commences in Mongolia
On 20 June, the Laotian Times reported that Laos made its inaugural participation in a multinational military training exercise. The multinational peacekeeping exercise - Khaan Quest 2023, commenced at the Five Hills Training Area near Ulaanbaatar, Mongolia's capital. The 19th edition of the exercise involves more than 1,100 military personnel from 25 countries, including China, the US, Canada, and India. The Mongolian Armed Forces and the US Army Pacific Command co-sponsor the exercise to foster cooperation, exchange experiences, and train personnel for UN Peacekeeping Operations. The 14-day training program includes command post exercises, field training exercises, lectures, and demonstrations, preparing participants for future peacekeeping missions and enhancing military readiness.

Vietnam: FATF places Hanoi under the grey list
On 23 June, the third Plenary of the FATF concluded in Paris. The new jurisdictions subject to increased monitoring by FATF were Cameroon, Croatia and Vietnam. FATF mentioned that Vietnam has agreed to demonstrate its effectiveness in controlling money laundering and will prevent funding for weapons of mass destruction within agreed timeframes. In the past, Vietnam suggested taking a role in denuclearising North Korea.

South Asia This Week
Maldives: Former President Mohamed Nasheed quits ruling MDP
On 21 June, former President Mohamed Nasheed quit the ruling party MDP. He tweeted: "After taking into account how things are in the country at the moment, I don't think it is the best course of action for me to remain in this party." His decision came after a political struggle with President Ibrahim Mohamed Solih. Last month Nasheed launched his party - The Democrats, which received support from MDP politicians.

Sri Lanka: UN official highlights "deficit of accountability"
On 23 June, The Hindu reported that the UN Deputy High Commissioner for Human Rights, Nada Al-Nashif, said accountability remains the "fundamental gap" in Sri Lanka's attempts to deal with the past. She said: "What is needed is a coherent plan that connects the different elements of truth, redress, memorialization, accountability and creates the right enabling environment for a successful and sustainable transitional justice process."

Pakistan: Invitation to China and Europe to set up LNG Plants
On 22 June 2023, the Pakistan State Minister for Petroleum expressed interest in energy trade with Central Asia and proposed importing gas through a pipeline to Pakistan. He invited China and Europe to establish LNG (Liquified Natural Gas) plants in Gwadar and export gas. Additionally, he announced that an LNG purchase agreement with Azerbaijan would resolve Pakistan's gas crisis.

Pakistan: UAE offers to acquire Karachi port
On 22 June, United Arab Emirates offered to control Karachi Port for 50 years, with an upfront USD 50 million, USD 18 per cross berth royalty fee and USD 3.21 per square metre fee. The Karachi Port Trust is to get over USD 23 million per annum. The Cabinet Committee on inter- Governmental Commercial Transactions (CCOIGCT), headed by Finance Minister Ishaq Dar, discussed the drafts of the Operations, Maintenance, Investment and Development Agreement between Karachi Port Trust (KPT) and Abu Dhabi Ports.

Middle East and Africa This Week
South Africa: Netherlands, Denmark and South Africa launch Green Fund
On 21 June, Africa News reported that South Africa, Netherlands and Denmark launched a USD one billion green hydrogen fund to combat climate change. During a business forum in Pretoria, the Dutch Prime Minister stated that South Africa could potentially lead the fight against climate change. President Ramaphosa welcomed the efforts, stating their investments in renewable energy would benefit all three countries.

Kenya: President Ruto signs EU trade deal
On 19 June, Al Jazeera reported that Kenyan President William Ruto signed a trade deal with the European Union to receive duty-free and quota-free access to the EU. Al Jazeera quoted Ruto stating that the EU was the "second most important development partner following the World Bank." This is the first broad deal between the EU and Kenya since 2016. EU Trade Commissioner Valdis Dombrovkis stated that the deal is open for the other members of the East Africa Community (EAC)- which includes the Democratic Republic of the Congo and South Sudan.

South Africa: France requests to join BRICS summit
On 20 June, BBC reported that France requested an invitation to attend the BRICS summit in South Africa, which has been scheduled for August. French Foreign Minister Catherine Colonna stated: "We are thinking aloud but this obviously a decision that only the countries concerned can take- about the possibility of continuing this dialogue, why not BRICS summit or in another format."

Qatar: Major LNG deal with China
On 20 June, QatarEnergy and China National Petroleum Corporation (CNPC) signed a major gas deal. In the 27-year agreement, the CNPC will purchase four million metric tonnes of LNG annually from QatarEnergy. The Qatari energy minister said the agreement will "further enhance strong relations with one of the most important gas markets in the world and key market for Qatari energy products." CNPC will also buy an equity stake in the eastern expansion plans of Qatar's North Field LNG Project. In November 2022, QatarEnergy signed another 27-year agreement with China's Sinopec to supply four million tonnes annually.

Qatar and UAE: Diplomatic re-engagement
On 19 June, Qatar and UAE announced the reopening of their respective embassies, reinstating diplomatic relations after six years. The statement noted that the Qatari embassy in Abu Dhabi, consulate in Dubai, and Emirati embassy in Doha had resumed operations. The UAE, Saudi Arabia, Bahrain and Egypt had imposed a blockade on Qatar for supporting pro-Tehran terrorist groups. The blockade was officially lifted in January 2021.

Europe and the Americas This Week
Ukraine: African delegation's peace plan
On 16 June, Ukrinform reported that South Africa's President Cyril Ramaphosa introduced the African Peace Mission's 10-point peace plan during the visit to Ukraine. The plan called for ending the war and promoting peace restoration through diplomatic talks. On 17 June, The Kyiv Independent reported on the African leader's delegation that visited Kyiv. Ukraine's President Volodymyr Zelenskyy stated that peace talks could happen only after the complete withdrawal of Russian troops from Ukrainian soil. During the interaction. Russia's President Vladimir Putin said Russia: "Never refused to conduct negotiations."

Switzerland: Moves ahead with climate-sensitive law
On 18 June, 59.1 per cent of voters in Switzerland voted to approve the government's new climate and innovation law. The law focuses on tackling achieving net zero greenhouse gas emissions by 2050. It also aims at increasing energy security by replacing imported fossil fuels with Swiss-made renewables. Businesses will also benefit from incentives if they invest in green technologies.

Europe: 11th set of sanctions imposed on Russia after Greece and Hungary give green signal
On 21 June, European Pravda reported on approving the 11th package of sanctions against Russia after Greece and Hungary dropped their objections. Sweden's Presidency of the Council of the EU tweeted that the package would include measures to counter sanctions circumvention and individual listings. European Commission President Ursula von der Leyen welcomed the "political agreement" and tweeted that this move would be another blow to Putin's war machine. According to Reuters, the new sanctions package would forbid transit through Russia an expanded list of goods and technology that might aid Moscow's military and security. It would also include restrictions on selling dual-use goods and technology to third-world countries that might sell it to Russia. The sanctions are expected to extend the suspension of EU broadcasting licences of five Russian state-controlled media and ban ships engaged in ship-to-ship transfers' access to EU ports if the cargo is suspected of Russian origin. It adds another 71 people and 33 entities to those banned from the EU.

Brazil: Football's anti-racism campaign
On 17 June, Brazil's national men's football team wore an all-black outfit for a match for the first time as part of their anti-racism campaign. The campaign slogan, "Com Racismo nao tem jogo," which means "With racism, there is no game," was written on the front of the shirts. Players from both teams, Brazil and the opponent team Guinea, either took a knee or sat down while observing a minute's silence before beginning their match. The campaign that aims to address racism in soccer has received appreciation and support from FIFA.

Haiti: Amnesty International appeals to end 'racist' treatment of refugees
On 20 June, on account of International Day of Refugees, Amnesty International called upon countries across the Americas to stop their racist treatment of refugees from Haiti, saying: "Racist migration and asylum policies only exacerbate the harm already inflicted on people forced to endure and flee the humanitarian and human rights crises in Haiti." Haitian refugees often face discrimination, racism, xenophobia, and gender-based violence within host countries. They also face a lack of access to basic necessities in refugee camps.

Belize: WHO gives 'malaria-free' certification
On 21 June, Belize was declared malaria-free by the World Health Organization. WHO praised the country's efforts to tackle the disease by giving it a prime spot in its public health agenda. With this, Belize becomes the third country after Azerbaijan and Tajikistan to be awarded the certification this year.

Brazil: Uncertainty looms over EU-Mercosur deal
On 23 June, Brazilian President Lula said that the long-delayed trade deal between the EU and the Mercosur bloc was impossible to achieve as it included a "threat" directed at Brazil. The negotiations had been completed in 2019, but the deal had faced a delay in implementation as the EU had concerns about the Amazon deforestation and Brazil's commitment to climate action. The EU has added a new section to the deal wherein it mentions penalties for nations that fail to comply with the 2015 Paris Agreement climate goals. In response, Lula said, "I am available to reach an agreement (on Mercosur), but with this additional letter from the EU, it's not possible."

The US: Senate upholds Biden's veto on the bill limiting Environment Protection Agency's role
On 21 June, the US Senate upheld Biden's stance in a vote to override President Biden's veto of a bill limiting the Environment Protection Agency's role in prescribing emission cuts. On 15 June, Joe Biden vetoed the Congress-approved bill. Biden tweeted that limiting hazardous heavy-duty vehicle pollution is important to make cleaner air and prevent deaths from pollution.

The US: Libra Group launches the world's first space leasing company
On 20 June, the Libra Group launched Space Leasing International (SLI) to build the group's experience in the space economy. SLI will own and lease a range of space assets from ground stations, satellites, space ports, and other needs. Libra Group has experience in leasing in its aviation and maritime subsidiaries. CEO of SLI said: "SLI is building out an end-to-end portfolio of space assets available for lease to operators, providing a critical, otherwise missing link between the manufacturer and operator. This helps grow production capacity, strengthens the product to the market value chain, and ultimately spurs critical innovation and development of space assets."
---
About the Authors
Dr Shreya Upadhyay, Deputy Director (Hon) Kalinga Institute of Indo-Pacific Studies. Harini Madhusudan, Rashmi Ramesh, Akriti Sharma and Ankit Singh are PhD scholars in the School of Conflict and Security Studies at the National Institute of Advanced Studies. Padmashree Anandhan, Anu Maria Joseph, Femy Francis and Rishika Yadav are Research Associates at NIAS. Sneha Sunrendaran, Prerena P and Ryan Marcus Manuel are Research Interns at NIAS.