Photo Source: Tiksa Negeri/Reuters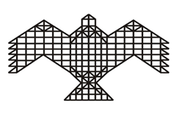 NIAS Course on Global Politics
National Institute of Advanced Studies (NIAS)
Indian Institute of Science Campus, Bangalore
For any further information or to subscribe to GP alerts send an email to subachandran@nias.res.in
2022: The World This Year
Ethiopia: Uncertainties despite ceasefire
TWTW#196, 31 December 2022, Vol. 4, No. 45
What happened?
On 2 November, the Ethiopian government, and Tigray People's Liberation Front (TPLF) signed a ceasefire agreement ending a two-year conflict that left half a million people dead, thousands displaced and at least nine million people in need of urgent humanitarian aid. The African Union brokered the ceasefire talks which were mediated by former Nigerian President Olusegun Obasanjo and former Kenyan President Uhuru Kenyatta in South Africa.
An end to all forms of hostilities, restoration of federal authority in Tigray, mutual compliance of a single defence force for Ethiopia, restoration of aid and services to Tigray and disarmament, demobilisation and reintegration (DDR) of TPLF were the major provisions of the agreement.
Prior to the ceasefire agreement, in March, after a series of offensives, the government declared "an indefinite humanitarian truce effective immediately", aiming to deliver food aid to 5.5 million people in crisis. However, in August, the truce was broken and the conflict resumed on a full scale. By October, the fighting escalated with Ethiopia, Eritrea and Tigray mobilising hundreds of troops in a significant way.
Besides the conflict in Tigray, ethnic violence erupted in Oromia and Amhara region. In June, over 200 Amhara ethnic people were killed in the Oromia region. The Oromia regional government accused Oromo Liberation Army (OLA) for that attack. In September, at least 55 Oromia people were killed in suspected Amahara militias attack.
On 17 November, a senior official of the Tigray region said that the Eritrean forces continue to commit human rights atrocities including civilian casualties despite the ceasefire. Meanwhile, On 13 December, Tigray health authorities praised the flow of medical supplies to Tigray. On 20 December, the Commercial Bank of Ethiopia said that it has resumed all the financial services in previously war-torn regions in Tigray.
On 27 December, Ethiopian airlines resumed its services in Tigray.
However, on 27 December, the Tigrayan leader said that full peace will not return to Tigray until Eritrean troops and Amhara militias leave. He said that it is unacceptable for half of Tigray to be "invaded" where people are being "killed" while the other half is peaceful.
What is the background?
First, Abiy's unpopular vision of unified Ethiopia. Coming to power in 2018, Abiy Ahmed introduced new reforms with his new vision of a centralised state rather than self-determination of ethnic groups. The TPLF started to dislike the new economic, political, and security reforms. Additionally, TPLF was against the 2018 Eritrea-Ethiopia peace accord, which ceded territory to Eritrea. In September 2020, Tigray State Council held regional elections defying the federal government after a long-delayed elections and extension of Abiy Ahmed's term which lighted up the conflict in Tigray. Besides, Abiy's new policies became unpopular as Oromia and Amhara ethnic groups who were left marginalised during TPLF's 27-year rule felt further underrepresented.
Second. Failure of the federal government in addressing ethnic issues. Complex ethnic denominations in Ethiopia have caused Ethnic rivalries over land, power and resources that have soared in recent years. Besides, Ethnicity has been a major factor in Ethiopian politics. Abiy faced discontent from various ethnic groups including Oromo which he belongs to, for not being able to address the issue of marginalisation. Further, wrong policies to centralise Ethiopia and aggressive approach of his government in solving ethnic issues ended up in widespread ethnic violence.
Third, the African Union and international community's challenge in Ethiopia. The government and the Tigray forces debated on the mediator of the peace talks. The TPLF raised concerns over the reliability of the AU's envoy and former Nigerian President Olusegun Obasanjo mediated talks and preferred former Kenyan President Uhuru Kenyatta to lead the peace talks. Regional countries such as Kenya, Uganda, Rwanda, Sudan and South Sudan as well as the African Union were carrying out significant efforts to end the deadly conflict. However, the European Union, the US and the UN were influential as Abiy rejected international pressure alleging it as interfering in Ethiopian sovereignty. International responses in Ethiopia were limited to aid, concerns, warnings and fund restrictions.
Four, uncertain ceasefire provisions. The developments followed by the ceasefire are limited to restoration of services. The Eritrean forces which fought alongside the federal forces continue to remain on the ground, though the agreement stated that the federal forces will protect the country from "forced incursion." Besides, territorial disputes with the Amhara region still remain. In addition, implementation and monitoring of the provisions in the deal are still uncertain.
---
About the author
Anu Maria Joseph is a Research Assistant at the National Institute of Advanced Studies, Bangalore.