Photo Source: SDIS 33 via AP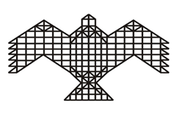 NIAS Course on Global Politics
National Institute of Advanced Studies (NIAS)
Indian Institute of Science Campus, Bangalore
For any further information or to subscribe to GP alerts send an email to subachandran@nias.res.in
Europe: Heatwaves, Wildfires, Droughts, and Ice Melt in Alps
Mapping Europe's Wildfires and tracing the causes
Prolonged heatwaves, climate change and man-made activities resulted in widespread wildfires across Europe.
Mapping
Climate change has created heatwaves, drought, floods and wildfires across Europe. European Forest Fire Information System (EFFIS) rated conditions of 19 countries as extremely dangerous and Spain, Portugal and France as very hazardous. Spain, Portugal, France, Italy, and Greece are EUMED5 or EU Mediterranean region countries. An annual average occurrence of 50000 and wildfires have burnt an average of 480000 hectares of land per year from 1980 to 2009. These Mediterranean region countries are prone to wildfires from June until October yearly. The affected countries are Greece, Spain, Portugal, France, Italy, the UK, Turkey, Croatia, Romania, Germany, Austria, Slovenia and the Czech Republic.

Greece became the first victim of 2022's wildfires. Greece recorded its worst ever wildfire in 2021 that affected Evia. The first reported wildfire was on 04 June at Mount Hymettus, an Athens suburb of Ano Glyfada. Fires started to break out on 24 June at Mt Athos. The blaze then travelled to Schimatari, north of Athens, on 04 July. 0n 05 July, a large fire broke out at Porto Germeno, a seaside resort west of Athens. Deadly fires spread to Samos island, Feriza, Rethymno in Crete, and Mount Pentelli resulting in casualties.

Spain suffered with the greatest number of lands engulfed in fire. The troubles of Spain started even before the wildfires. Spain recorded one of the hottest temperatures in Europe due to heat waves. The province of Zamora, Castile and Leon, Galicia, Aragon, Madrid, and Castile La-Mancha were affected by the wildfires covering close to 283,000 hectares of land. The municipality of Ateca in the province of Zaragoza suspended all train services to Madrid, Catalonia and Aragon.

Portugal witnessed wildfires blazing across the country on 17 June. It started with Murca municipality in Northern Portugal. The fire spread toward Vila Pouca de Aguiar and Carrazedo de Montenegro. On 07 July, several fires broke out in the Leiria and Santarem districts and the Ourem municipality.

France had its share of wildfires beginning on 12 July. The affected areas were the southwest Gironde region, where 37000 people were evacuated in a month. The fire in the Gironde region has been reported as the biggest France has ever seen in its history. The wildfire also affected the South of Bordeaux region in southwestern France.

Turkey saw wildfires near the town of Marmaris in the Aegean province of Mugla on 13 July. Wildfires spread through sparsely populated across the region. The UK also suffered from heat waves and droughts. The intense heat led to breaking the record of having the highest temperature in the country, 42.1 degrees Celsius, at Heathrow International airport. More than dozens of fires broke out in and around London.

Italy also witnessed an increase in the wildfire in its northeastern region near the boundary with Slovenia. The northern part of Italy faced an intense drought and heat waves which resulted in the drying of the Po River. Multiple wildfires were witnessed in the Kras region in Slovenia and Friuli Venezia Giulia Region in Italy as of 21 July. The Carso Fire in Italy started on 19 July and is located between Gorizia Town and Trieste City

Causes
Immediate causes
Prolonged heat waves and drought across Europe are the leading causes of the continent's wildfires occurring in the continent. The intense heat waves and extreme drought has brought forth dry weather. The dry conditions gave rise to dry wind, spreading the fire across multiple locations. Dryness in the soil increases the chances of the spread of forest fires.

Accidental causes
Negligence of the people has also caused the rise in wildfires in 2022. An EU report mentioned that migration of the population towards urban areas leaving behind the rural regions, caused negligence of care in these regions. Urban migration has increased dried leaves and woods, dead trees and vegetation fodder for wildfires. The abundance of flammable materials has also increased the rate of spread of forest fires. In some cases, like near the Bordeaux region, a man was arrested on suspicion of arson which might have started the wildfire. In a similar case, a forest fire near Giorgio Armani's Scilcilian residence, the cause of the fire is suspected to be arson.

Anthropogenic climate change

Climate change resulting from man's actions is also one of the causes of the increase in wildfires in Europe. A report by the UNEP found that the Mediterranean region gets warmer by 20 per cent more than the global average. Scientists have announced that extreme climate conditions will be a regular as climate change has affected the world. Using fossil fuels and nonrenewable resources has increased the global temperature by one-degree Celsius compared to the 1990 world temperature. Climate change has led to intense heat waves, droughts and wildfires.

Impacts of the Wildfires
First, wildfires can result in loss of life or impact public health, and cause economic, environmental, property, and infrastructure damage. Besides increasing air pollution, wildfire smoke can hurt the eyes, irritate the respiratory system, and worsen chronic heart and lung diseases. Smoke may also worsen symptoms for people with pre-existing respiratory or heart conditions. People and wildlife may also suffer burns and trauma.

Second, increased soil erosion is likely across burned scars during bouts of rainfall due to loosened soil and loss of vegetation. Power outages are possible in places due to damaged substations and transmission lines. Intentional power cuts may also be necessary to prevent infrastructure damage or help in preventing the spread of fires.

Third, supply chain disruptions can occur, especially if wildfires burn across highways and roads or approach large population centers. Wildfires can also lead to evacuations, road closures, and ground transport diversions. Disruptions to arterial roads and the scarcity of alternative routes in some areas mean significant transport disruptions will increase. Due to their relative inaccessibility, roads in remote regions are likely to be disrupted for more extended periods than urban roads.

Fourth, low visibility from smoke and possible ashfall could contribute to traffic delays and congestion and prompt short- notice flight disruptions if wildfires occur near airports. Railways can also experience occasional cancellations of services and long waits.

Fifth, wildfires can destroy crops and livestock, resulting in economic losses. Businesses are also expected to be adversely affected by supply chain disruptions, especially if they require the transportation of perishable goods.
---
About the author
Sai Pranav is a Research Assistants at the School of Conflict and Security Studies, NIAS.