Photo Source: India Today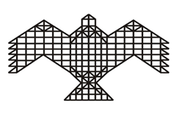 NIAS Course on Global Politics
National Institute of Advanced Studies (NIAS)
Indian Institute of Science Campus, Bangalore
For any further information or to subscribe to GP alerts send an email to subachandran@nias.res.in
India & Sri Lanka
Modi's Colombo Visit: Four issues to watch
Similar to building a better bond at the governmental level, India should also take steps to rectify anti-India sentiment in Sri Lanka. This has largely developed due to the common believe that India has been interfering in the domestic politics of the country for its own motive.
Aparupa Bhattacherjee is a PhD Scholar at ISSSP, School of Conflict and Security Studies, NIAS
Indian Prime Minister Narendra Modi 's recent visit to Sri Lanka and the Maldives during 9-10 June 2019 have further strengthened the relationship with both these countries. This was his maiden visit after coming back to power; has enhanced his 'neighbourhood first' policy and also highlighted India's new approach to Indian Ocean region under his 2.0 tenure. Sri Lanka has played a predominant role even in the last tenure of Modi, emphasised by his multiple visits to the country and also signing of the nuclear energy deal in 2015. His first visit in 2015 was celebrated as it was only after 28 years that an Indian leader was officially visiting Sri Lanka again. Similarly, this year, the invitation and presence of Sri Lankan President Maithiripala Sirisena during Modi's swearing-in ceremony, accentuated the bond between these two countries. Hence, both the last tenure of Modi and also starting of the second term highlights his initiative to strengthen India-Sri Lanka bonding and his efforts has been hailed by Indian media as "the beginning of the end of [India's] self-inflicted strategic myopia."

However, there is still a hitch in Indian foreign policy towards Sri Lanka as the equation is only measured and appreciated as pivotal to challenge growing Chinese influence in the country. This should not be the case, as Sri Lanka being our immediate neighbour is critical to India. The internal complexity within the country has the potential of reciprocal impact in India. This became evident with the investigation of the Easter Attack in Sri Lanka on 21 April 2019, as the terrorist had Indian linkages. Thus, the question arises what are the different factors that India should focus on while pursuing its bilateral relation with Sri Lanka?
There are several factors that play a role in India's policy towards Sri Lanka, nevertheless, these are the four factors that assume significance as India resets its relation with this neighbouring country.

Building the bond
Since 2015, when the new government was formed by Sirisena and Prime Minister Ranil Wickremesinghe, India's relationship with the country have flourished again. This was not the case during the previous government under the presidentship of Mahindra Rajapaksa. Several visits by the leaders since 2015 and signing of MoUs such as on economic cooperation and the aforementioned nuclear deal have heightened the equation when it comes to governmental levels. This was also evident during Modi's visit last week, by the welcome given to him and also through Sirisena's statement emphasising that "India is Sri Lanka's closest neighbor and friend. Our destinies are interlinked."
But this bond has been restricted to the present government in Sri Lanka which is often blamed to be pro-India domestically. This is perturbing as Sri Lankan general election is scheduled for December 2020 and could result in a change of government. This might have been the reason for Modi's meeting with Rajapaksa who is presently the leader of the opposition during his current visit. Rajapaksa who has been critical about India surprisingly appreciated the effort and mentioned that his coalition has a "good understanding" with India's ruling party. In fact, he came out with an urge for re-installing of the Troika system which was crucial for India-Sri Lanka relationship during the last phase of civil war. Under this system, three highest ranking Ministers communicated with each other and later conveyed it to their respective leaders.
It depends on India to implement Rajapaksa's suggestion or not, however, the newly formed rapport with him should be given similar prominence as same as with the present ruling government. As there is a high probability of change in governance in 2020 with him coming back to power.
Deeper pockets of Economy:

Sri Lanka-India trade relation reached a new height since Free Trade Agreement in March 2000. Since 2003, India has been one of the top four investors in Sri Lanka. There are several sectors such as petroleum-based retail, information technology, financial services, real estate, telecommunication, hospitality and tourism, food processing, infrastructure development, and others were Indian companies have invested in Sri Lanka. These companies include big names such as Tatas, Indian Tobacco Company (ITC), Dabur and etc. But in the governmental level, the major investments have only focused on housing projects in northern Sri Lanka, building ambulance facility and others.
The initiative has to be taken for deep pocket investment especially by the Indian government. For the same reason India-Japan joint investments in Sri Lanka plays a pivotal role. Indian economic investments in Sri Lanka should not be seen only through the prism of countering Chinese investments and influence but is also essential as part of BIMSTEC. Sri Lanka is one of the members of BIMSTEC which is currently a regional initiative pioneered by India. Investment in the BIMSTEC countries especially Sri Lanka (due to its strategic location) is an institutional tool for its larger Indian Ocean policy.
Terrorism: A jointly shared burden
It was emphasised on the current visit of Modi that terrorism is a common enemy for both the countries. India and Sir Lanka have both been victims and recent Easter Attack in Sri Lanka on 21 April has re-established the terror linkages between both the neighbours when it was discovered that prime suspect Mohammad Hasim and his group National Thowheeth Jama'ah were connected to and received support from the terrorist groups in Southern India especially Kerala.
Plus, the linkage of this attack with ISIS and their claim of presence in India makes it clear that both the countries are sailing in the same boat and have to face the enemy through joint action.
Building affirmative people's perceptions
Similar to building a better bond at the governmental level, India should also take steps to rectify anti-India sentiment in Sri Lanka. This has largely developed due to the common believe that India has been interfering in the domestic politics of the country for its own motive. Also, it is largely perceived that Indian investment in Sri Lanka is not up to the mark of its capacities. Additionally, India's failure to complete the project as per its deadlines due to its internal bureaucracy has been criticised by Sri Lankans and has been time and again compared with the Chinese investment in the country.
Modi's visit to one of the Churches which was attacked on 21 April in Colombo and paying homage to 250 people who died in the attack was appreciated by several Sri Lankan. Such compassionate initiative and better investments in the country will soon ensure an affirmative image of India among the Sri Lankans.
Thus, these factors should and will play a pivotal role while strengthening the India-Sri Lankan bilateral relation. As for India, Sri Lanka is an important neighbour due to its strategic location and its role in India's Indian ocean initiatives.