Photo Source: Associated Press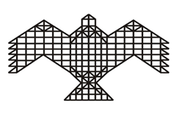 NIAS Course on Global Politics
National Institute of Advanced Studies (NIAS)
Indian Institute of Science Campus, Bangalore
For any further information or to subscribe to GP alerts send an email to subachandran@nias.res.in
NIAS EUROPE STUDIES
The Ukraine War: Europe's Watershed moment, with four significant outcomes
About the Author
Dr Dutta is a Fellow at ORF's Strategic Studies Programme. Her research interests include European affairs and politics, European Union and affairs, Indian foreign policy and Europe. She was associated with the Indian Council of World Affairs as a Research Fellow for Europe.
Jean Monnet wrote in his memoirs, "Europe would be built through crises, and that it would be the sum of their solutions." Europe's response and reaction to the Ukraine crisis has been an accurate reflection of this statement. This commentary looks at four key outcomes of the conflict for the EU - energy diversification; security debates; shifting power balance; and forging unity within the Union.

As the Ukraine crisis rages on, the critical energy, civilian and economic infrastructure of the country are devastated. According to a Al Jazeera report, it has recorded almost 131,000 military and civilian casualties, and millions of its citizens have become refugees. For the EU, this conflict became a watershed moment as it raised very existential questions for the Union and provided Brussels with a chance to emerge as a "geopolitical Union."

Road to Energy Diversification
Energy imports from Russia have been one of the critical area of concern for the EU. The crisis in Ukraine pushed the Union to diversify its dependence on Moscow - this was achieved in three ways - first, it sanctioned all forms of petroleum products and coal from Russia. The ban on seaborne imports of crude oil came into force on 5 December 2022, which was followed by an embargo on refined oil products from 5 February 2023. According to EU statistics, the share of Russian petroleum oil decreased to 3.2 per cent in the first quarter of 2023 as compared to 26 per cent in the first quarter of 2022.

On gas imports, during the same time frame, as EU members diversified their gas imports, Russia's share decreased to 17.4 per cent in 2023 as compared to 38.8 per cent in 2022. With the EU sanctions prohibiting purchase, import or transfer coal and other solid fossil fuels into the EU if they originate in Russia or are exported from Russia - Moscow's share dropped from 42.1 per cent to zero between 2022 and 2023. These have been possible primarily because both the EU and its member states have worked together to secure alternative supplies of energy from other countries such as Norway, Azerbaijan, US, Japan, Qatar etc. The EU also put forward its ambitious RePowerEU Plan in 2022, which presented a blueprint for reducing its dependence on Russian fossil fuels.

The idea is to accelerate the transition towards clean energy and scale up its renewable energy capacities in power generation, buildings, transport, and industry.

Rethinking Security
The Ukraine crisis has renewed debates on how the EU and its member states view security. There is no denying that the security architectures established, first in the aftermath of the Second World War and then upgraded at the end of the Cold War, needs to be updated to the current realities. Ukraine crisis led to twofold developments in this regard - first, the EU published its Strategic Compass to guide itself on security issues over the next decade. It also activated its European Peace Facility (EPF), under which, for the first time, EU provided military assistance to Ukraine.

The EU has provided over €21.16 billion military and security aid to Ukraine - this includes €5.6 billion under EU's EPF and €15.56 billion in military aid commitments by its member states. Second, is bolstering NATO through strengthening its eastern postures - the number of Enhanced Forward Presence has been increased from four to eight. More importantly, NATO increased its presence in the Northern Europe as it has expanded to include Finland as its 31st member in April 2023. The ratification of Sweden's application is still pending with Turkiye.

From West to East - Shifting Power Balance
One of the fundamental outcome of the crisis has been a palpable shift in narrative between Eastern and Western European countries on the trajectory of conflict and on the EU's policy towards Russia. Eastern European states - especially Poland and Baltic states - have viewed the Russian action in Ukraine as a validation of their concerns regarding Moscow. They have emerged to be the key drivers of EU's response to the crisis - in military assistance, imposition of sanctions, refugee rehabilitation, humanitarian assistance etc.

While the Western European countries, such as France and Germany, have appeared to be torn between maintaining relations with Russia and taking action against Moscow along with the EU member states - Eastern European countries have proactively worked towards strengthening and bolstering their own defence structures, and increasing deterrence of NATO in the region. While this shift of power from West to East will sustain remains to be seen, what is critical is that these states and their security considerations will come to play a critical role in the Union's future Russia policy. Navigating between Western Europe's consideration of involvement of Russia in some form within the security structures of EU and Eastern Europe's idea of security as defending themselves against possible Russian intervention - will be a key challenge for EU.

Unity within the EU
Maintaining unity among the member states have been one of the key tasks for EU during the course of the conflict. As High Representative Josef Borrell said "Some complained, others disagreed, but, in the end, we maintained the unity we needed" - highlighting the constant push and pull over the decision-making process. Three issues in which the Union has maintained unity, despite intense debates and deliberations, includes issues related to sanctions, migration and aid. So far, the Union and its allies have implemented eleven rounds of sanctions on Russia covering major drivers of Moscow's economy including energy exports, a G7 price cap on its crude oil, freezing of Russian Banks from SWIFT international system, expansive restrictions on technology, aviation, and maritime sector. This has been done with the idea of limiting Russian ability to continue its actions in Ukraine.

While migration is the most politicised issue within the EU, however, the activation of Temporary Protection Directive in March 2022 by the Union for the first time represents the consistent efforts by the member states to provide safe havens to the Ukrainians fleeing the war. This also stood in contrast with the fractured and fragmented response of the EU during the 2015-16 migration crisis. This directive bypassed the asylum system to provide protection to Ukrainian refugees. So far, over four million Ukrainians have taken benefits under this directive with Poland and Germany bearing the maximum burden of over 900,000 refugees arriving at their border. In terms of aid, EU and its member states, since the beginning of the conflict, have provided over over €77 billion in terms of aid. This includes, €17 billion for support of refugees, €38.3 billion for economic assistance, €21.16 billion for military and security assistance, and €0.67 billion for civil protection mechanism.

To conclude, the Ukraine crisis has fundamentally changed the way EU and its member states looked at Russia. While the initial expectations of their fractured response have not come to pass, rather, despite internal disagreements, Europe has been able to support Kyiv in many unprecedented ways. The crisis in Ukraine has led to many deliberations within the Union in terms of their energy dependencies, its has forced the member states to take a renewed look at their respective military-industrial base as well as bolster EU's own capabilities. It has forced the neutral states to retrospect their security alliances and has strengthened NATO capacities.

The crisis has led the Union to face some very critical questions about its own structures and capabilities, and work towards finding credible and lasting solutions. However, as the crisis drags on there is a chance of a war-fatigue setting-in among the member states, and for this unity to be tested. This also applies to the fact that, so far, the emphasis has only been on providing Ukraine with the support it requires and no comprehensive policy outlook on issues like economic recovery and reconstruction, security architecture, policy towards Russia has materialised.