Photo Source: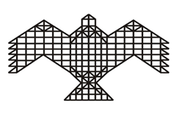 NIAS Course on Global Politics
National Institute of Advanced Studies (NIAS)
Indian Institute of Science Campus, Bangalore
For any further information or to subscribe to GP alerts send an email to subachandran@nias.res.in
NIAS Europe Monitor
From Crimea to Navalny: Putin's calibrated Europe strategy
Russia budging on issues regarding Putin-critic Alexei Navalny or the annexed Crimean Peninsula and Ukraine is unlikely.
Russia remains the biggest security threat to the West, particularly with its crippling cyber-attacks. Disunity within Europe allows Russia to continue pursuing political repression of its own citizens and territorial aggression against neighbouring countries with less foreign interference. How is Moscow looking at Europe? What factors in Russia's European strategy?
Navalny, Nord stream and Ukraine: Kremlin's Europe strategy
Russia budging on issues regarding Putin-critic Alexei Navalny or the annexed Crimean Peninsula and Ukraine is unlikely. These core interests won't be given up for maintaining good relations with Europe. In fact, Europe has been repeatedly warned to not meddle in Moscow's internal affairs. Putin is not a fan of common victory which implies compromise, instead, he is a staunch believer in the survival of the fittest. In this scenario, competing with the US or the Russian people's interest are not his priorities. Instead, his focus remains on the survival of his interests regarding Russia.
Natural gas continues to be the Russian 'bedrock of power' – both domestically and internationally. For Putin, the Nord Stream pipeline is an opportunity to increase his influence in Europe by deepening the region's dependence on Russian energy. This pipeline just gives a new direct and powerful access to Moscow in western Europe. Being one of the world's largest producers and exporters of oil and gas, Putin has extraordinary leverage over his neighbours that rely on Russia for their energy needs and upsetting the Kremlin can force them to shut off these facilities as we witnessed in 2006 and 2009. Capturing the European gas market will further enrich Putin's kleptocratic regime. It also amounts to be a real weapon against Ukraine – threatening both its security and financial sectors.
The latest threat to annihilate Ukraine if NATO closed in on the region shouldn't be completely pushed aside as empty threats as we saw what happened with the UK's HMS Defender that navigated the Black Sea waters last week. It did not end well.
EU Summit 2021 and a divided Europe over Russia
The EU Summit 2021 was held in June in Brussels. One of the main focuses of the summit was to figure out ways to destabilize the strained bilateral relations of the bloc with Russia. Realizations of sanctions being ineffective and of Europe losing control over Russia to the Chinese were all matters of concern for this year's summit. Despite warnings and efforts from the EU to maintain better bilateral relations, Russia seems unlikely to budge from its core interests in order to uphold stability in the Euro-Russian relations.
The summit saw France and Germany's proposal to initiate a dialogue with Moscow being rebuffed by the bloc. The new approach of negotiations was shared by other countries like Italy. This change in viewing Russia can be explained with an economic argument, claiming that Germany has national interests over the bloc's interests, considering its trade ties with Russia's Nord Stream pipelines project. The summit also recognized the inefficiency of sanctions as it only helped to antagonize the bilateral relations. Russia's increasingly provocative reaction to the sanctions also made Europe realize that it has lost its leverage over Moscow. The EU talks cannot, however, be termed as a total failure since it saw them learning from their mistakes and moving away from the purely reactive logic of ineffective sanction impositions.
The mixed reactions within the bloc can be attributed to the role of history. The fierce resistance that Germany's proposal faced from Poland and the Baltic states can be seen as a defensive posture due to the history of the USSR rule in the region. They've been first-hand witnesses and victims of Moscow's aggression. These countries don't even want to consider the possibility of negotiations with a Putin-led Moscow that continues to "provoke them" with its "aggressive policies". Initiating a negotiation with someone like that, the Poland PM said, would imply that they were appreciating him instead of reprimanding him.
Russia, on the other hand, conveyed its regret in the EU's inability to confirm a negotiation with Moscow. Even if the EU overcame its internal differences and gave way to bilateral dialogue, Moscow agreeing to this is highly unlikely. Maintaining peace would inevitably mean budging on their core interests. This would lead to the collapse of the existing regime and the citizens would lose faith in a government that gives up its core interests to achieve anything – including peace. Despite the Kremlin spokesperson expressing Putin's interest in improving the bilateral relations, Putin would never stake his legacy and power, even if the people were to agree to it.
On one hand, concerns regarding the EU further straining relations by the imposition of more sanctions remain. On the other hand, the possibility of these being rhetoric or empty warnings to threaten the Russian economy also holds. Both parties need to recognize that negotiation is key.
The China Factor
China seems to be Putin's confidence-booster. Efforts by various actors to dull down this camaraderie have proved unsuccessful. The recent extension of the 20-year-old Treaty of Good-Neighbourliness and Friendly Cooperation (TGNFC) between Xi and Putin further reinstates this. The frequent interactions between top leaders also shows the deepening mutual trust and only adds to the failure of the Western attempts to split them.
The Russia-China equation in Europe is rather accommodative where we see Moscow providing security while Beijing provides development, enabling both to essentially stay out of the other's way. The general opinion of recognizing China as a rising power and Russia as just a distraction seems to have given Moscow a complex, and maybe even an identity crisis. Putin's need to prove that Russia is as much of a threat or a power as China would only lead to more chaos.
Russia is stubborn when it comes to its national interests. The only way that it would approve of peaceful negotiations and stick to them is if the present status quo holds and the sanctions imposed on them are waived. Both seem extremely unlikely.
---
About the author
Joeana Cera Matthews is a Postgraduate Scholar at the Department of International Relations, University of Mysore, and was an intern at NIAS. Her research interests include the refugee crises in Europe, human rights violations of transgender and non-binary people in war zones, and the political issues faced by unrecognized countries. She is currently working on Sino-European relations and its influences in weakening European cohesion.