Photo Source: Financial Times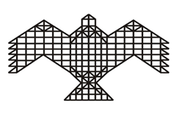 NIAS Course on Global Politics
National Institute of Advanced Studies (NIAS)
Indian Institute of Science Campus, Bangalore
For any further information or to subscribe to GP alerts send an email to subachandran@nias.res.in
NIAS Europe Studies Brief
Germany-Russia Relations: What Next?
NIAS/CSS/CRPR/U/IB/15/2023
NIAS Area Studies Brief No. 61
NIAS Europe Studies 31 July 2023
Russia has emerged as the most divisive issue in the European Union (EU) over the past three decades. In the 1990s, EU members found it relatively easier to settle on a common approach towards Russia that was considered to be gradually "Europeanising". The challenges and divisions in dealing with Russia began manifesting in the early 2000s as the EU prepared for its 'big bang enlargement' to include Central and Eastern European countries in 2004. In anticipation of the enlargement and to deal with new neighbours in extended neighbourhoods, the EU introduced the European Neighbourhood Policy (ENP). The policy was initially envisaged to deal with all southern and eastern neighbours, including Russia. The ENP generated a negative response from Russia , and it expressed its discontent with its inclusion in the ENP along with other smaller neighbours of the EU. Later four EU-Russia common spaces were created to include economic issues and environment; issues of freedom, security and justice; external security; and research and development, including cultural ties.