Photo Source: Dawn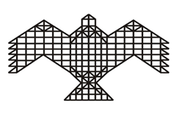 NIAS Course on Global Politics
National Institute of Advanced Studies (NIAS)
Indian Institute of Science Campus, Bangalore
For any further information or to subscribe to GP alerts send an email to subachandran@nias.res.in
Pakistan Reader
Post IMF Review: Saudi Arabia to bolster Pakistan
Time tested relationship in shifting sands of geopolitics of Gulf
On 27 October, the Kingdom of Saudi Arabia (KSA) announced to revive the financial support to Pakistan, USD 2 billion in safe deposits of State Bank of Pakistan and around USD 1.2- 1.5 billion in deferred oil payments. Back in 2018, KSA had pledged financial support worth USD 6 billion which got terminated due to Pakistan's decision to attend Malaysia led Islamic Summit, which included Iran and Turkey, which threatened KSA leadership and influence in the middle east.

Issues in the background of Pak-Gulf geopolitics
First, in 2019, as per the Bureau of Emigration and Overseas Employment around three lakh Pakistanis were registered for employment in Saudi Arabia, this is double the number of Pakistani workers registered for employment in UAE. Overall, this figure was half of the total Pakistani workforce registered in the gulf for the year 2019. As per UN data on international migration in 2019, around 10 lakh people from Pakistan migrated to KSA, while from India the figure was 16 lakhs and that of Indonesia, the migration to KSA stood at 11 lakhs.

Second, while Pakistan sends emigrants to gulf countries largely, it gets remittances in return, which are a crucial part of the fiscal planning of the Pakistan government. As per the remittance data from State Bank of Pakistan, for the financial year 2020, Pakistan received USD 1.5 billion from KSA alone, while from UAE it received around USD 1.3 billion and from other gulf countries the remittances stood at USD 700 million.

Third, Pakistan-Saudi bilateral trade stood at USD 2.181 billion which is highly skewed from the perspective of Pakistan and there stands a huge chance to diversify export portfolio for Pakistan in current times. In fact, both the country has a potential of increased trade due to KSA decision to decouple its growth reliance from crude oil sales, there lies an interest of KSA in investing in the renewable energy market.

Fourth, in terms of legacy of relationship, both the countries enjoy a decades-long relationship, through funds to propagate religious education and even cooperation on anti-terrorism. During 1998 nuclear test explosions, following economic sanctions on Pakistan were offset by grant of USD two billion worth of oil facility. When Pakistan was declared macro-economic unstable in 2013, Saudi Arabia came in with another donation of USD 1.5 billion. KSA has helped Pakistan in times of natural calamities as well, be it during 2005 earthquakes and floods during 2010-11. The International Islamic University in Islamabad was established with a grant of US 10 million from Saudi Arabia. The Faisal Mosque in Islamabad, the key landmark building in the capital, is named after King Faisal. The third-largest city in Pakistan was renamed Faisal Abad after King Faisal.

Recent trends in KSA-Pakistan bonhomie
Since the issue of Kashmir for Pakistan is an existential priority, there has been disinterest on part of middle east countries due to leverages enjoyed by India as a trading partner. KSA-Pakistan relations had thawed due to less importance given by KSA, UAE etc. to the decision by India to change the constitutional status of Indian-occupied Kashmir as Pakistan likes to call it. This development was further complemented by softening of hostility between KSA led middle east block with Israel, pushing Pakistan as far as in conducting its own Islamic conference including Iran and Turkey in Malaysia.

As soon as Joe Biden took over presidency of the USA, he reopened murder file of Jamal Khashoggi, discomforting Mohammad Bin Salman. The USA reopened nuclear talks with Tehran signaling a reproachment also brought KSA down in the ladder of priorities for the USA. With China's not so open policies in the middle east, Pakistan and KSA have found comfort in each other.

During his speech to Riyadh forum, a platform led by KSA on future investment initiatives, Imran Khan proposed strengthening of Pakistan-Saudi Arabia relations considering Pakistan's strategic location along with youth bulge the country is going through in present times.

The motivation behind KSA support and case of IMF
The latest extended fund facility (EFF) by the IMF is part of the larger USD 38 billion required by Pakistan to manage its fiscal stability. As part of the understanding in July 2019, rollover of debt from friendly countries like China, Qatar, UAE and KSA is important to complement the desired objectives of the EFF program of the IMF. Thus, such an approval of financial support during the ongoing talks between delegation from Pakistan and IMF is timely and will make the case stronger for continuation of loan facility for Pakistan. Other friendly countries are expected to follow suit after KSA in keeping Pakistan afloat with stronger conditionalities from the IMF, the latest being the issue of autonomy to be given to the State Bank of Pakistan.

References
"PM woos Saudi investors at Riyadh forum," Dawn, 26 October 2021.
Mohammad Ishaq Dar, "Revived But Reduced: Saudi Arabia's Economic Cooperation To Pakistan Is Not Unconditional," The Friday Times, 30 October 2021.
Huma Yusuf, "Pak-Saudi relations," Dawn, 17 May 2021.
Nazir Ahmad Mir, "Pakistan-Saudi Arabia Relations – the drivers and challenges," MPIDSA, 24 October 2018
"Pakistan, IMF work out details of $38b financing gap," The News International, 6 July 2019
"International Migrant Stock," UN Department of Social and Economic Affairs, Population Division, UN
"COUNTRY-WISE WORKERS' REMITTANCES," State Bank of Pakistan
*Note: The note was first published in http://www.pakistanreader.org/