Photo Source: New York Times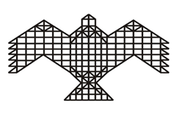 NIAS Course on Global Politics
National Institute of Advanced Studies (NIAS)
Indian Institute of Science Campus, Bangalore
For any further information or to subscribe to GP alerts send an email to subachandran@nias.res.in
The World This Week
India in OIC, India-Pakistan and Trump-Kim Summit
India was invited by the OIC for the first time after 50 years. On the other hand, Pakistan boycotted an OIC meeting due to India's presence. Between India and Pakistan, tensions continue despite the military de-escalation. And in Hanoi, Trump and Kim failed to walk the talk.
Lakshmi V Menon, Sourina Bej and Seetha Lakshmi Dinesh
ISSSP, NIAS
India in OIC
Despite Pakistan's attempts to scuttle India's Organisation of Islamic Countries (OIC) invite, Sushma Swaraj,India's external affairs minister on 1 March 2019,  attended the inaugural plenary meeting held in Abu Dhabi, as the guest of honour. Pakistan in objection to Swaraj's presence boycotted the event.
With 57 members, OIC is the second largest intergovernmental organization, after the United Nations. This is the first time India is being invited. Although Qatar in 2002 proposed the 'Observer' status for India, presently India is neither a member nor an observer. At a time when India's ties with West Asia, particularly the UAE is growing stronger the invite is a milestone.
Amidst skirmishes and Imran Khan's decision to release Abhinandan Varthaman as a "peace gesture", Sushma Swaraj highlighted India's diversity, need for counter terrorism cooperation and condemned terror-funding states while also emphasizing India's bolstering relations with West Asia. Swaraj in her address, while quoting surats from the Qur'an made clear that the fight against terror was not one against any religion. She attributed the menace of terrorism to "distortion of religion" and "misguided belief".
A blow, the OIC's passing of Kashmir resolution and its condemning of "Indian terrorism" and "mass blindings" was rejected by India, calling the matter "strictly internal". Nevertheless, Kashmir did not find place in the final Abu Dhabi declaration.
After 50 years Pakistan boycotted an OIC meeting due to India's presence, is this then a failure of Pakistan's diplomacy?
India-Pak ties: A détente or more hostilities?
Tensions between India and Pakistan that escalated in the wake of the Pulwama terror attack by JeM on February 14 reached a new height with the continuing border violations. India had carried out air strikes against the biggest training camp of JeM in Balakot on February 26, following which Pakistan claimed to have shot down two Indian fighter jets over Pakistan's air space and arrested a pilot. The tensions thawed after Pakistan agreed to return the captured pilot. But the border escalations have continued with unprovoked firing from across the border took place in the Nowshera and Sunderbani sectors in Rajouri district and the Krishna Ghati sector in Poonch district. On 4 March, Indian Air Force has reported that a fighter jet has shot down a Pakistani military drone in Bikaner sector. The drone was reported to have used an air to air missile. What are the possible implications of the India Pakistan tensions? Is there a possibility of a détente? If yes, will the dialogue and talk yield results?
Firstly, the recent escalations in the Indo-Pak relations could be seen as part of a series of events that has its roots in the past and have continued in the present. The response to the cross border terrorism by India shows a larger political will to apply military force which is not only to sends a message to Pakistan to contain terrorism in its soil but also to Jammu and Kashmir. In response to India's action Pakistan has retaliated with an aim to contain but has immediately changed course by calling for peace talks. Secondly, diplomatically the handling of the tension has incurred mixed results. India has been successful in increasing the pressure on Pakistan to declare JeM as a banned terrorist organisation and have received support from France, UK and US for the same. The move in the UN over the group shows good diplomatic move. Pakistan by calling for peace talks first has also been able to dilute the diplomacy to a certain extent. Since 2008, diplomatically India seems to be in a comfortable position now with no countries officially censoring or supporting India. However, China could be one stumbling block with the country condemning the attack but not issuing a strong statement against JeM. Thirdly, with the current rate of border incursions any form of constructive talks could prove only show and less conclusive. While Pakistan has been successful in altering the narrative of 'Islamabad is being the problem' by calling for peace talks, India is yet to respond to it. In India the issue has been politicised acquiring a nationalist rhetoric just before the elections.
The Trump-Kim summit: What next?
The second US-North Korea summit took place last week in Hanoi. In what began with a surprise in Singapore last year, this edition has been a popular disappointment. The summit mostly looked like a one man show on both sides with hardly any bottom up bureaucratic discussion. However, it had no significant agreements signed and ended prematurely. When Kim wanted a considerable relief from sanctions, the US demanded complete denuclearization before any economic relief. So, what does the failure mean? What's next for the duo?
For Pyongyang, it has yet again failed to get sanctions relief even after trying to abandon or rather sideline its Nuclear Programme. Something which has remained at the fore for Korea's survival and autonomy. Though, Kim has been prioritizing his economy, without the lifting of sanctions, he can hardly seek any development. While it seems that the Trump administration also doesn't want to pay attention to resolving Korea's economic crisis and denuclearization anytime soon. Probably, Trump has been flagging summits just to distract his critics from the domestic mishaps. Possibly, South Korea remains to be the biggest loser or beneficiary from the summit. With a lifting of sanctions, Seoul might have to continuously support Pyongyang financially while remains at a threat as long as a denuclearization deal does not take place.
There has been no information about the possibility of a next summit from both the parties. Trump seemed to rush back to his domestic politics almost visibly signaling that internal discussions on the matter remain largely sidelined at the White House. On the other hand, Kim decided to stay back at Vietnam for friendly gestures leaving hope for the future.