Photo Source: ASEAN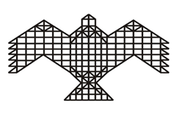 NIAS Course on Global Politics
National Institute of Advanced Studies (NIAS)
Indian Institute of Science Campus, Bangalore
For any further information or to subscribe to GP alerts send an email to subachandran@nias.res.in
The World This Week
Brief updates from around the world
TWTW#189, 13 November 2022, Vol. 4, No. 37
In the news ..
Regional round-ups
East and Southeast Asia This Week
China: Foreign Minister encourages a relationship reset and rebuilding trust with Australia
On 8 November, China's Foreign Minister Wang Yi held a phone conversation with the Australian Foreign Minister Penny Wong and urged the countries to rebuild mutual trust after years of heightening tensions between China and Australia.
The Chinese Foreign Ministry had previously implored the Australian administration to address the grievances in the bilateral issues and work towards a reset in relations. The bilateral relations now seem to be improving under the
Australian Prime Ministership of Anthony Albanese as the Foreign Ministers of both countries met twice in 2022. During the latest telephonic meet, Wang Yi said: "The easing and improvement of China-Australia relations serves the
fundamental interests of both sides."
China: International Import Expo cancels EU Council President's address
On 8 November, the Strait Times reported that the Chinese authorities at the China International Import Expo in Shanghai had removed a video address by the European Council President Charles Michel that sought to criticize the Russian
war in Ukraine. The pre-recorded video by Michel also called for reducing the dependency on the Chinese economy. The speech by Michel was one of the many from international leaders addressing the major trade expo. Michel's spokesperson
referred to the issue and said: "As requested by the Chinese authorities, we had indeed provided a pre-recorded message, which was ultimately not shown. We have addressed this through the normal diplomatic channels."
China: Customs Tariff Commission announces zero-tariff treatment to 10 least developed countries
On 10 November, China announced that it will grant zero-tariff treatment to about 98 per cent of all taxable items from 10 of the least developed nations in an attempt to bolster free trade and move towards a more open global economy.
As per the Customs Tariff Commission of the State Council, China is set to withdraw all tariffs on 98 per cent of related imports from Afghanistan, Burkina Faso, Benin, Malawi, Lesotho, Guinea-Bissau, Sao Tome and Principe, Uganda,
Tanzania, and Zambia. These measures are set to begin from 1 December as mentioned by the Commission. The Commission also went on to say that this measure will lead to win-win outcomes, building of an open global economy, and offer help
to the least developed countries to speed up their development. The Commission added that this benefit will slowly encompass all the least developed nations that have set up diplomatic links with China.
Japan: Tokyo decides to expand the lifespans of nuclear reactors
On 8 November, Japan's Industry Ministry and Prime Minister Fumio Kishida decided to extend nuclear power plants' lifespan to more than 60 years. Since the Fukushima disaster, Nuclear Regulation Authority (NRA) introduced the reactor
regulation law that restricts the lifespan of a nuclear reactor to 40 years in 2012, and a revision of the law extended an additional 20 years. The 60 years of operation included the time the reactors would go offline for inspection
from NRA, which might take years. The new change excludes the offline period in the 60-year lifespan of a reactor. The operation can also extend up to 70 years to maximum usage to alleviate energy insecurity in Japan. However, experts
fear that the natural degradation of the facility and equipment might affect the lifespan of a reactor.
South Korea: Seoul asks for Beijing and Tokyo's cooperation and peaceful dialogue
On 12 November, South Korea's President Yoon Suk-yeol proposed a trilateral dialogue with China and Japan, including a leadership summit to discuss security and climate change. Yoon urged at the ASEAN summit to join forces with China
and Japan to overcome future crises from war, human rights abuse, food and energy insecurity and climate change. Yoon had asked for assistance regarding North Korea and its sanctions violations through multiple missiles and nuclear
tests in the region. South Korea also wants economic aid from China and Japan if North Korea decides to denuclearize.
Thailand: Bilateral cooperation plans proposed with Saudi Arabia
On 8 November, Thailand's officials proposed a bilateral cooperation plan with Saudi Arabia to strengthen the country's newly restored relations during the visit of a high-profile delegation from Riyadh to Bangkok. The Saudi delegation
was seen in the Thai-Saudi investment forum which was a continuation of bilateral talks from May this year. The Thai spokesperson said there has been mobilization to strengthen relations between the countries in terms of trade,
investment and labour supply from Thailand. It has been in the long run. The cooperation plan will be signed by the Saudi crown during his visit on 18-19 November.
ASEAN: The US launches new pact to address 'biggest issues of our time'
On 12 November, US President Joe Biden held talks with Southeast Asian heads of government held talks, who hailed the launch of a new US-ASEAN pact as a critical step towards tackling "the biggest issues of our time". In his first visit
to Southeast Asia as president, Biden said the region was at the heart of his administration's Indo-Pacific strategy and Washington was committing resources, not just rhetoric, under a new Comprehensive Strategic Partnership. "Together
we will tackle the biggest issues of our time, from climate, to health security, to defend against the significant threat to the rule-based order," he said, opening a meeting in Cambodia with leaders of ASEAN. He further said, "We will
build an Indo Pacific that's free and open, stable and prosperous, and resilient and secure."
Myanmar: ASEAN calls for further curtailing from meetings in future.
On 11 November, the Association of Southeast Asian Nations was considering taking further steps to exclude Myanmar from its meetings, as the situation in the country continues to worsen. ASEAN leaders said that it has tasked the ASEAN
Coordinating Council to further review Myanmar's representation at future meetings, "if the situation so requires". The bloc will maintain its current stance of inviting only non-political representatives from Myanmar to the ASEAN
Summits and the ASEAN Foreign Ministers' Meeting.
Cambodia: Agenda for ASEAN meet announced
On 9 November, Cambodia's Minister of Foreign Affairs formally announced the agenda for the ASEAN meeting from 10-13 November. The agenda upholds the political and security pillars of ASEAN unity, economic pillar, and socio-cultural
pillar and mobilizes support and cooperation to achieve goals. The theme of the current meeting is "ASEAN Act: Addressing challenges together" for peace and security of the region.
South Asia This Week
India: External Affairs Minister on a visit to Russia
On 7 November, External Affairs Minister reached Russia for a two-day visit. He met Russian Foreign Minister Sergey Lavrov. Indian Minister said that the aim of the meeting was to "sit down with Russian foreign minister Lavrov and
Deputy PM Manturov to assess how we are doing. There are challenges, that we need to address and prospects that we are exploring." He added: "The key areas of cooperation with India are the further intensification of the political
dialogue in a bilateral format and on international platforms, promotion of economic, financial, energy, military-technical, humanitarian, scientific and technical cooperation"
Bangladesh: IMF to lend USD 4.5 billion loan to Bangladesh to prop up its forex reserves
On 9 November, the International Monetary Fund (IMF) said that it reached a preliminary agreement to give Bangladesh a loan worth USD 4.5 billion to support the country in its food and energy crisis. Bangladesh reached out to the IMF
earlier this year and reached a "staff agreement" to support Bangladesh's economic policies. The country wants use the loan to ramp up its foreign exchange reserves, which has seen a depletion from USD 46 billion to USD 34 billion. This
loan comes as the country is seeing an economic downturn because of the Russian-Ukraine crisis, rising inflation and rapid current account deficits.
Pakistan: PM Shehbaz Sharif seeks climate compensation and debt relief at COP27 summit
On 7 November, Prime Minister Shehbaz Sharif addressed the Climate Change Conference (COP27) as vice chair in Egypt's Sharm El Sheikh. During his national statement, he stated that Pakistan would need debt relief and would seek
compensation for climate damage as it recovers from catastrophic floods that cost the country over USD 30 billion. He said, that Pakistan was spending billions of dollars from its side to provide shelter, homes, medical aid, and food
package to millions of people. He questioned the international community stating, "How one can expect us to carry out this gigantic task on our own."
Afghanistan: UNGA meeting highlights massive economic contraction and humanitarian crisis in the country
On 10 November, the United Nations General Assembly held a meeting on Afghanistan. During the meeting, the attendees criticized the policies of the Taliban that has restricted Afghan women and girls from education and the workplace. The
UNGA also emphasised on the persistent violence, economic and humanitarian crisis and the presence of terrorist groups in Afghanistan. In this regard, General Assembly president Csaba Kőrösi called on the Taliban to engage in serious
counter-terrorism dialogue and curb the entry of terrorist into the country.
Central Asia, Middle East and Africa This Week
Armenia-Azerbaijan: US see direct dialogue as key to peace
On 7 November, US Secretary of State Antony Blinken hosted talks between the foreign ministers of Armenia and Azerbaijan, Ararat Mirzoyan and Ceyhun Bayramo in Washington. Following the meeting, State Department spokesperson Ned Price
said that the US remains "committed to promoting a peaceful future for the South Caucasus region." He said, "What we are doing is trying to create a space and an opportunity for the two sides to come together, to identify their
differences -- of which there are many -- and to attempt to bridge then." Further he stated that the US believes that continued direct dialogue is key to securing lasting peace in the region.
Israel: Netanyahu to be mandated to form government
On 11 November, Israeli President Isaac Herzog said that he will mandate former Prime Minister Benjamin Netanyahu to form a new government. He announced this after holding consultations with all the parties part of the newly elected
Parliament. A statement by the President's office said that 64 members of the Knesset recommended Netanyahu to lead the coalition.
Israel: US condemns Ben-Gvir for attending Kahana memorial
On 10 November, the US has condemned the far-right Israeli MP Itamar Ben-Gvir for attending a memorial in honour of Meir Kahane, an extreme Jewish rabbi who instigated attacks against Palestinians and Arab Americans. US Department
spokesperson Ned Price said that "celebrating the legacy of a terrorist organization is abhorrent. We are concerned by the use of Kahane's legacy and rhetoric by extremist and violent right-wing activists."
Jordan: King Abdullah meets UK Prime Minister Rishi Sunak
On 11 November, Jordanian King Abdullah and UK Prime Minister Rishi Sunak held talks in London and discussed enhancing strategic relations between the two countries. Jordan stressed its interest on expanding political, economic and
defence relations. He also spoke about the Palestine issue and mentioned the importance of a two-state solution. PM Sunak termed Jordan as one of the closest allies of the UK, and its interest in strengthening economic relations.
Lebanon: Parliament fails to elect President
On 10 November, Lebanon's Parliament failed to elect a President for the fifth time, indicating a political deadlock in the country. Former President Michael Aoun's term ended on 31 October. Electing a President is crucial for Lebanon,
as he is responsible for appointing a Prime Minister and a cabinet. Currently, Prime Minister Najib Mikati is heading a caretaker cabinet, short of a fully functional government amidst a deep financial crisis.
Kenya: President signs visa-free entry deal with South Africa
On 9 November, Kenyan President William Ruto and South African President Cyril Ramaphosa agreed to a reciprocal visa-free entry deal which will be in effect from January next year. The two leaders also agreed to unveil a Pan-African
airline between Kenya Airways and South African Airways. Kenyan President William Ruto said: "I express appreciation on the progress that we have made in the long awaited visa-free regime." South African President Cyril Ramaphosa said:
"We both occupy strategic points on the continent and there is a great need for a strategic partnership to be struck."
Africa: France ends Operation Barkhane in Sahel
On 8 November, French President Emmanuel Macron announced the end of France's anti-jihadist Operation Bakhane in Sahel. In a keynote address at the naval base at Toulon, Macron said: "I have decided, in coordination with our partners,
to make official today the end of the Barkhane operation." He added that the decision was a consequence of what France has experienced in the region, and a new strategy would be developed within six months. Macron said: "Our military
support for African countries will continue, but according to new principles that we have defined with them."
Europe and The Americas This Week
The UK: Rishi Sunak promises to fulfil the climate finances commitment
On 07 November, in the COP27 address, the UK's Prime Minister Rishi Sunak promised to deliver its climate financing funds. Despite UK's economic crisis, it promised to deliver GBP 11.6 billion in climate finance over five years and
increase funding on adaptation to GBP 1.5 billion by 2025. The decision comes after the UK was accused for not sticking to its climate financing commitment. The energy crisis also propelled the urge to change to renewables and bolster
energy security in the UK. Sunak's address in COP27 pointed to the importance of tackling climate change in his government.
Moldova: The EU announces energy support package of EUR 250 million
On 10 November, European Commission President Ursula von der Leyen announced a support package for Moldova to cope with the rising energy prices. She said that the EU would pledge EUR 200 million for energy security, half divided as
grants and the rest as loans. The package would include an additional EUR 50 million in financial support to Moldova. It's support platform will be mobilized on 21 November in the Paris meeting to help with international donations.
Russia invading Ukraine has resulted in Moldova suffering energy supply disruption from Gazprom, from whom Moldova relied on natural gas imports. The protests against the pro-Western government have been increasing in Moldova, blaming
them for the surge in energy prices. Addressing the internal conflicts and energy prices remains a priority for the EU candidacy country.
Romania: New nuclear reactors to be built using loans from the US
On 10 November, Romania's Prime Minister Nicolae Ciucă announced the building of two new nuclear reactors at the Cernavoda atomic power plant from the loans given by the US under 25 strategic partnerships between Romania and the US.
This gives Romania access to American nuclear CANDU 6 technology in 2020. The first loan of USD 50 million will be used in the preliminary work phase which will finish in 2025. The two reactors will be constructed with the help of a
second loan of USD three billion by 2030. The Cernavoda plant is owned by Nuclearelectrica accounts for 18 per cent of the total energy produced in Romania.
Mexico: President stops the purchase of US yellow corn
On 09 November, Mexican President Andres Manuel Lopez Obrador stated that Mexico cannot buy yellow corn from the US as it does not want genetically modified (GM) corn. Lopez Obrador said: "There is a market for it, but the government
cannot make a purchase because we do not want GM." The Mexican government is looking to introduce a larger presidential decree which will ban GM corn in 2024 and to cover the gap it is in contact with US farmers who produce non-GM corn.
Mexico imports around 17 million tonnes of US corn every year which is mostly imported by private players for feeding livestock. The US Department of Agriculture has not responded but US Agricultural Secretary Tom Vilsack asked for more
clarity on the ban from Mexico. The ban is expected to cost billions of dollars in economic damage.
Peru: Prime Minister calls for confidence in the Congress
On 08 November, Peru's Prime Minister Anibal Torres challenged the Congress to confidence, increasing the existing tensions between the government and Congress. The Congress on 09 November refused to hold the vote saying: "could not be
tended to in the terms set forth." Torres had also requested that Congress evaluate and eventually repeal the law which restricts the government's power to call for a confidence vote. If the cabinet had passed the vote of no confidence
then the President's entire cabinet would have to step down which would allow the government to call for another vote. If this vote would be rejected by Congress then Congress would be shut down and legislative elections would be
called.
The US: Temporary Protected Status extended to protect migrant status from six nationalities
On 10 November, the US extended the Temporary Protected Status (TPS) to six nationalities till 30 June 2024. Citizens of Haiti, El Salvador, Nicaragua, Sudan, Honduras, and Nepal. The TPS, which was said to expire in 2022 for these six
nations, provides work permits and prevented deportation to their home countries if it is going through "extraordinary" events like a natural disaster or armed conflict.
Brazil: Military publishes report on voting machine audit
On 10 November, the Brazillian Armed Forces released the report of an audit of voting machines requested by former President Jair Bolsonaro in 2021. The report outlined that there are no specific problems in the electronic voting system
but did highlight a few vulnerabilities in the code which could be potentially exploited. Defence Minister Paulo Nogueira reiterated this in his letter to the electoral authority of Brazil where he suggested a thorough scrutinisation of
the election results to see if any of the issues flagged by the report are there. President-elect Luiz Inacio Lula da Silva called out Bolsonaro and said that he had no right in asking the military to undertake this audit and that
Bolsonaro should apologize to Brazilians and the armed forces.
---
About the Authors
Rashmi Ramesh and Akriti Sharma are PhD Scholars in the School of Conflict and Security Studies at the National Institute of Advanced Studies. Avishka Ashok, Abigail Miriam Fernandes, Apoorva Sudhakar, Sai Pranav, Joel Jacob and Anu
Maria are Research Associates at NIAS. Madhura Mahesh, Bhoomika Sesharaj, Sethuraman Nadarajan, Sandeep Ganesh and Farhan Hussain are Research Interns at NIAS.