Photo Source: Asia Times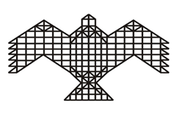 NIAS Course on Global Politics
National Institute of Advanced Studies (NIAS)
Indian Institute of Science Campus, Bangalore
For any further information or to subscribe to GP alerts send an email to subachandran@nias.res.in
The World this Week
Diplomatic Outreaches of the US and Iran , China's Tariff Retaliations, Tensions in the Middle East and Anti-Muslim Violence in Sri Lanka
This edition of "The World This Week" discusses six major issues: Trump scales down the threat of war on Iran; Tehran urges "concrete action" from India, China, and Russia; Secretary of State Mike Pompeo visits Brussels and Moscow to gain support against Iran; China announces retaliatory tariffs on US goods; tensions in the Middle East continue with the attack on the oil tankers; and anti-Muslim riot continues in Sri Lanka.
Sourina Bej, Raakhavee Ramesh, Abigail Miriam Fernandez, Harini Madhusudan, Seetha Lakshmi Dinesh Iyer and Aparupa Bhattacherjee
Iran: Trump scales down the War threat
What happened?
The US President Trump, on 16 May, sought to thaw the brewing confrontation with Iran by telling the acting defence secretary, Patrick Shanahan that 'he does not want to go to war with Iran.' Trump's statement has now sent a message to his hawkish aides primarily his NSA John Bolton that he does not want the intensifying American pressure campaign against the Iranians to end in open conflict. This current change in posture by Trump was clearly intended to calm the waters and show that he is not steaming toward some inevitable conflict and hopeful for a negotiation.
What is the background?
Trump's current statement is in the context of the continuing tensions between the US and Iran ever since the US pulled out of the deal last year. This deal had provided Iran sanctions relief in exchange for a freeze on its nuclear production. Trump has now crippled Tehran with sanctions which have made the country difficult to export its oil. This has made Iran stand back with strong messages like threatening to hit U.S. troops with ballistic missiles. But U.S. has reverted with a stronger message specially crafted by Trump's National Security Advisor Bolton which leads the US to have a military policy towards Iran.
Why in the first place U.S. pulled out of the JCPOA? The reason was Trump hoped that he would be able to design a better agreement than what Obama had brokered. The previous 2015 deal was signed on the rationale that it would take Iran a year or more to "break out" and make the fuel to build a bomb — giving the United States, Israel and others plenty of time to respond. Every requirement, every concession in the deal, was measured against how it would affect that timeline. Obama's essential bet was that in 15 years Iran will have different leadership, perhaps more interested in integrating with the world than keeping a bomb-making capability. This loophole made Trump withdrew the United States from it in May 2018, calling it a "disaster." But now Trump has come to realise that he was so committed to leaving the deal that he didn't gauge the pre-emptive consequences.
What does it mean?
Trump's current statement has driven home the fact that there is a clear tension between Congress, Trump and his aides over the ways in dealing with Iran. The fact that no new troops were deployed in the Middle East or that the United States Embassy in Baghdad was only partially evacuated tells one that outright war is not something the US would be looking at. Over the past few times, Trump's statement also shows a hint off impatience with Bolton's hardline campaigns for example the effort to oust President Nicolás Maduro in Venezuela. According to the New York Times report, officials at the White House have said that Trump has begun consulting outsiders, including Jack Keane, the former Army vice chief of staff and architect of the Iraq war troop surge who now appears regularly on Fox News. Secondly, Trump's current position has sent a confusing signal to what will the consequence be if Tehran started producing nuclear material. By backtracking on the threat for military action which should have been ideally the last resort, Trump might have given up his negotiating option. Thirdly, even though this is Trump's familiar pattern Iran is no North Korea nor is the region he is dealing with more stable. He threatened North Korea with "fire and fury" statement in 2017 when it was testing missiles and nuclear devices. But as soon as he met Kim Jong-un, the North Korean dictator, Trump declared that the nuclear threat was over. Tehran might have noticed this pattern hence when Trump spoke of meeting Rouhani that has gone a little under responded by Iran.
With no clear vision of the president's real strategic goals, questions still remain as to whether this is a confrontation about forever ending Iran's nuclear ambitions? Ending its missile program? Stopping its support of terrorists? Or creating the conditions for the Iranian people to overthrow their current government?
Iran urges "concrete action" from India, China and Russia
What happened?
Iranian Foreign Minister Mohammad Javad Zarif visited his Indian counterpart External Affairs Minister Sushma Swaraj on 14th May to hold talks on the impact of the US sanctions on Iran's oil industry as well as a heightening of tensions in the Persian Gulf, and ways to deal with it. He also visited the other major importing nations like Russia and China to save the 2015 nuclear deal. He visits 12 days after six-month-long exemptions from US sanctions to India and seven other countries to buy oil from Iran completed.
What is the background?
The issue started when US President Donald Trump announced that the US was pulling out of the previous Barack Obama era Joint Comprehensive Plan of Action (JCPOA) negotiated between Iran and the P5+1(China, France, Germany, Russia, the United Kingdom, and the United States) and settled in 2015. He also announced strict measures directing any country that does business with Iran after 2 May 2019. In recent days, the US has sent an aircraft carrier and B-52 stealth bombers to the Persian Gulf region. In retaliation, Iran said it would begin enriching uranium at greater levels in 60 days if world powers fail to discuss new terms for the deal, this has led to further escalation of tensions in the middle east.
India is one of the largest importers of oil from Iran – more than 20 million tonnes a year till recently – have had to bring down its imports to zero after 2 May, when strict US sanctions on Iran's oil industry, kicked in. The sanctions present a problem – the loss of a near source of crude that was available at cheaper rates. India does have other reasons, both economic and strategic; to maintain good relations with Iran even once it ceases to be an oil customer. One, India is wary of China's expanding impression in the country and wants to contain Beijing and New Delhi has been looking at developing Iran's Chabahar port as a means to reach Afghanistan and Central Asia bypassing Pakistan. It also has a check on INSTC which acts as a counter to China's BRI and in projecting India as a global power. Whereas European nations are deeply rooted in U.S. business than in Iran's, and the EU's new trade finance system, known as INSTEX, has been designed to only facilitate humanitarian trade. This has created a void in the global economy and the escalation of oil prices.
What does it mean?
With tensions escalating and the supply of oil is on hold, it is uncertain whether Tehran will keep on allowing India to develop Chabahar - seen as a project strategic primarily to India and Afghanistan. So India should take its stand to either support Iran and taking their energy needs into consideration by going against US policy or to abide by the decision taken by the U.S. Iran is also seeking its friends support in acting anti-U.S. on the other hand, since Trump withdrew from the deal unilaterally it also drives to the conclusion in questioning the credibility of Trump in signing a deal in the future. The aim of the US sanctions is to cripple Iran's oil industry, the pillar of the Iranian economy – to force Tehran to come back to the dialogue table to re-negotiate the 2015 Iran nuclear deal as well as end support for proxies in Syria, Iraq, Lebanon, and Yemen.
Iran: Pompeo visits Moscow and Brussels
What happened?
U.S. Secretary of State Mike Pompeo arrived in Russia to meet with President Vladimir Putin and Foreign Minister Sergei Lavrov on the 14 of May 2019. Pompeo's trip is the first high-profile U.S. visit to Russia since the accusations of Russian meddling in the 2016 U.S. presidential election and the troubled bilateral relations since then. The meeting took place in the southern city of Sochi where Pompeo, Putin, and Lavrov the foreign minister of Russia expressed a mutual desire to improve their troubled ties.
There are a number of areas that were discussed, however, not all reached a mutual agreement. Both sides expressed the need for restoration of U.S.- Russia ties where common ground could be found so that that they can be serious engagement that will benefit both. The other areas of convergence were on counterterrorism, North Korean denuclearization to which Putin said he would together with the U.S. and Afghan reconciliation interests with Russia. With context to election meddling, Pompeo made it clear that interference in 2020 American elections is unacceptable.
The two sides clashed over Venezuela, where Lavrov criticizing the U.S. for undermining and asking for President Nicolas Maduro to step down. On Ukraine, Pompeo told Lavrov the United States would not recognize Moscow's 2014 annexation of Crimea and would continue to keep the economic sanctions imposed on Russia, he went on to suggest that Russia should now work with Ukraine's new president-elect Volodymyr Zelensky to bring peace to eastern Ukraine.
Pompeo met with his European counterparts in Brussels on 13 of May 2019 to discuss the recent developments in Iran. He held bilateral meetings with UK Foreign Secretary Jeremy Hunt, German Foreign Minister Heiko Maas and French Foreign Minister Jean-Yves Le Drian. Pompeo also met with NATO Secretary General and EU Foreign Policy Chief Frederica Mogherini. Pompeo also discussed Venezuela, Ukraine, Syria, Libya, and issues relating to NATO.
What is the background?
These visits have taken place in the when there has been a rise of tensions over various issues that the U.S. has had to engage in over a couple of months. The visit to Brussels to meet with the European Union leaders came with the recent development in Iran. The visit to Russia was also the result of a broad range of multilateral and bilateral issues.
What does it mean?
Pompeo's visit to Russia shows that Washington has come to realize the need to strengthen relations with Moscow. Russia is undoubtedly a global player and it is in the U.S. interest to have a conversation with them. There is a need for both countries to find a middle ground in order to fight against the many pressing issues.
Pompeo's visit to Brussels was seen as an attempt to push the EU to side with U.S. interests but there has been resistance to the U.S. demands on the deal and the imposition of sanctions. His visit was intended to signal to the Iranians that Europe has become sympathetic to U.S. concerns over Iran however, Pompeo fails to look at the fact that Europe might be defending the deal, they are even warier of the about dealing with a Trump administration that has gone on to creating much diplomatic crisis.
China's Retaliatory Tariffs
What happened?
China in the past week, three days after Trump, responded to US' tariffs. China announced up to 25% tariffs on $160 billion worth of U.S. goods as retaliation which would take effect from 1 June 2019. According to Chinese state media, China is prepared to suspend negotiations with the U.S. if Washington continues such actions against China. China had shown its sincerity to resolve the dispute by sending Chinese Vice-Premier Liu He to Washington for negotiations despite knowing that the U.S. President Donald Trump had decided to raise tariffs on the US $200 billion of Chinese imports from 10 per cent to 25 per cent. This directly suggests that any attempts at the resumption of talks between the two largest economies would be meaningless unless one of them changed course. Trump is expected Xi Jinping on the sidelines of the G20 summit in Osaka, Japan, next month.
What is the background?
This new tariff hike between U.S.-China puts a bigger tax on some American-grown almonds and peanuts, as well as toys, chemicals and machinery and condoms shipped to China and the uncertainty puts the U.S. industry groups in a spot, trying to figure out the exact items that will be hit and by how much.
The US claims that China has backtracked on its promises made regarding their trading practices. On the other hand, the US. has imposed a complete ban on Huawei being used in U.S. networks. The US has already restricted the use of Huawei products in its federal agencies and has strongly encouraged its allies to shun them. Australia and New Zealand have both blocked the use of Huawei gear in 5G networks.
What does it mean?
It is uncertain where this dispute is headed towards. There have been statements suggesting that U.S. Treasury Secretary Steven Mnuchin would return to Beijing to resume negotiations. In the background, Trump administration has made a conscious decision to postpone the auto tariffs on EU and Japan by 6 months. What is crucial to note is that what started as a Trade War has escalated to a point where MNCs are directly involved in the dispute. Apple and Huawei will play a crucial role in the coming months of the dispute.
Middle East: Attacks on oil tankers
What happened?
On 13 May 2019, there have been claims of four oil vessels attacks near the Strait of Hormuz. While Saudi Arabia charged that two of its oil tankers had been sabotaged, a Norwegian company reported that one of its vessels was also found damaged in the region. The fourth ship is reportedly said to have belonged to the United Arab Emirates. The situation remains murky as neither Saudi nor the UAE has confirmed the nature of the damage. The Norwegian company has however classified the damage as a hard hit by an unknown object.
This comes at a time when the Middle Eastern region is on the verge of rising threats and counteractions from contending parties.
What is the background?
There have been escalating tensions in recent times over possible Iranian aggression since the United States tightened its sanctions against the country and mobilized an aircraft carrier and bombers in the Gulf.
President Trump had earlier withdrawn from the 2015 nuclear accord and re-imposed an array of sanctions in November last on Iran. Since then, Iran's oil exports have fallen drastically pushing the country into a severe crisis.
Lately, Iran has announced that it would restart the production of nuclear materials and accumulate the same with the support of China, Russia and the European Union.
What does it mean?
Though there hasn't been definite evidence on the attack, the Trump administration suspects that Iran has been mobilizing proxy groups in the Middle East to attack American forces as a response to its harsh economic sanctions. On the one hand, Iran has almost ignored speculations over its hand behind the sabotage. But, on the other hand, it is also worth noting that there have been instances when Iran has threatened to block traffic through the strait which retains the possibility of Iranian aggression intact. But, a disruption in a major choke point would invariably disrupt its own economy and invite further retaliation. Clearly, at this point in time, a sinking Iranian economy cannot afford such escalation or damage.
Meanwhile, colder reactions from UAE which qualifies as a balancing act to protect its own its economic interests as the Middle Eastern trading hub and Saudi's confirmation of a recent drone attack on its oil stations, an attack later claimed by the Iran-aligned Houthis yet again continues to put Iran under the radar.
That said, the tanker attacks have not only exposed the weaknesses in Gulf Arab security and kindled a threat to world trade, but it would also certainly act as a trigger and lead to a larger international response in the coming days.
Anti-Muslim Violence in Sri Lanka
What happened?
The Sri Lankan government has ordered nationwide curfew for a second night after anti-Muslim riots broke out in the northwestern province of the country in the aftermath of the Easter bombings. The unrest centred on several districts north of the capital, Colombo: in the north-western town of Kiniyama, the mosques were destroyed, Korans were burned and shops owned by wealthy Muslim business holders were destroyed, in the Catholic-majority town of Chilaw, Muslim-owned shops and mosques were attacked after a dispute that started on a Facebook post. It is owing to this Facebook post by a 45-year-old Muslim man that led the riot. In addition, violence and mob attack broke out in the Puttalam district, Hettipola town and Minuwangoda: all in the north-west of Sri Lanka. Due to the riot and vandalism mosques and several shops were vandalised or set on fire with one casualty.
What is the background?
Tensions have been high since the attacks on churches and hotels in April on Easter Sunday, killing more than 250 people. On 21 April six near-simultaneous suicide bombs exploded at hotels and churches across the country. Another blast happened on 26 April when police raided a house and this raid killed family members of the prime attacker. The Sri Lankan police have blamed the local Islamist group National Thowheeth Jama'ath for the attack and also the Islamic State has claimed responsibility of the attacks. On 29 April, police also released the names and details of all the attackers. Ever since the attack on the Easter Sunday, tensions have been high especially among the Muslims in the country who comprise around 10 per cent of the total population in Sri Lanka.
What does it mean?
Firstly, massive and simultaneous incidents of riots targeted against the Muslim community, although it may seem to be a new trend, the country have experienced some sporadic incidents since 2008. Post the Easter attack and the Islamic State's involvement, the media attention has increased to this Island country thereby reporting every single incident of violence.
Secondly, the attacks have created a culture of fear against the Muslims, especially because all the bombers were a member of the same religious community. The country is no stranger of violence. Given the long history of internal civil war between the Sinhalese and the Tamils, the society and the polity is already fractured along ethnic lines. The current Easter attacks and the riots following it indicate a parallel emergence of religious fault lines. But what is interesting to note is that before this attack Muslims have always remained as the wealthy business group. After this riot, there is an increased suspicion against the Muslims and they fear the consequences of retaliatory violence. And this current riot is the fallout of a society living in fear and suspicion.
Thirdly, the unpreparedness of the policy and army has made matters worse in containing the violence. Post the Easter attack, the security has been beefed up the sheer mob participation in looting and vandalism has left the security personnel helpless in tackling the situation.
Lastly, post-civil war with the rise of Sinhala Buddhist national group and sporadic attacks on Muslims and Christians has brought the two minority groups together. But in the aftermath of the Easter attacks has brought divisions and suspicions has created a rift among these two groups. This rise of violence and involvements of one or the other religious group will be led to a vicious circle revenge-driven violence and provide a fertile ground for the growth of extremist's groups in the country.