Photo Source: New York Times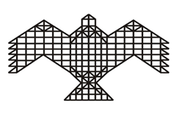 NIAS Course on Global Politics
National Institute of Advanced Studies (NIAS)
Indian Institute of Science Campus, Bangalore
For any further information or to subscribe to GP alerts send an email to subachandran@nias.res.in
The World this Week
Global uproar on Amazon fires, Trump's Greenland bid, EU differences over Brexit and backstop, Italy's new political crisis, the sale of US F-16s to Taiwan and a new PM in Sudan
The World This Week looks at the following six global developments. The international heat that the Brazilian rainforest Amazon has created, Trump sudden cancellation of his trip to Denmark, the differences in Europe on Brexit over the backstop, Italy's new political crisis, China's response to the sale of US F-16 to Taiwan and a new PM in Sudan
Parikshith Pradeep, Harini Madhusudan, Sourina Bej, Aparupa Bhattacherjee, Seetha Lakshmi Dinesh Iyer and Vijay Maidergi
International Strategic and Security Studies Programme, NIAS
Brazil: The fires in Amazon goes global
What happened?
Since January this year, Brazil witnessed more than 70,000 forest fires with most occurring in its Amazon forests according to official data. French President Macron has termed this an 'international emergency' and called for a separate meeting on the sidelines of the G7 summit. Various responses from the international forums and stakeholders mark grave threats engulfing the Amazon rainforests.
What is the background?
Brazil in 2019 has recorded an 84 per cent rise in forest fires so far. Brazil's National Space Research Institute has pointed to the drastic increase in forest fires as compared to 2013. Dry weather conditions usually see frequent forest fires every year. However, the unusual surge in Brazil is attributed to deforestation and Government's pro-corporate policies.
Ironically, the government data points also to alarming rates of deforestation. Brazilian President Bolsonaro has refuted official reports and expressed Brazil's incapability to tackle the problem citing lack of resources. In addition to this, he has blamed NGO's and 'illegal farmers' for the forest fires.
At the international level, there is a friction between Bolsonaro and the pro-Amazon leaders like Macron and German Chancellor Angela Merkel. In a tweet, the UN general secretary Antonio Guterres said "I'm deeply concerned by the fires in the Amazon rainforest. In the midst of the global climate crisis, we cannot afford more damage to a major source of oxygen and biodiversity. The Amazon must be protected".
What does it mean?
Brazil's pro-corporate policies and the President's skewed preferences have caused a global uproar in this regard. The aftermath of this incident could yield dire consequences to local populations and indigenous communities. Its exploitative approach must transgress to a multi-dimensional one taking into consideration a holistic set of factors.
Secondly, economic interests and domestic problems such as poaching, overexploitation of resources and drastic demographic changes in the amazon basin have led to complexities in managing natural stock. The presence of arable lands and practice of sustenance farming provide for conversion of forests into agricultural fields. Rocketing of consumer and commercial demands has developed exploitative market equations. While these pose parallel problems, those above could very well escalate to human-induced environmental problems like forest fires.
Thirdly, the countries around Amazon must take collective responsibility in constructing policies concerning the Amazon rain forests. On a positive note, Bolivia is using the 'Boeing 747 Supertanker', a firefighting mega plane to stave off forest fires in its part of Amazon. A collaborative effort by nations will go a long way in securing livable futures.
Fourthly, the political narrative surrounding Amazon forests in addition to Trump's view of the Paris Accord worsens the climate debate. This also goes to highlight parochial avenues undertaken by nations in balancing critical matters. The rise of populist entourages has disrupted the process of rational decision making.
Apart from Amazon, forest fires in Siberia and Gran Canaria are crucial reminders to rejig environmental economy and create healthy economic models in order to foresee coherent futures. Amazon's status as one of the most crucial carbon sink is indicative of the attention attached at this moment. On a concluding note, this incident must pave the way for inclusive policy debates and global actions on climate-related issues.
Trump calls-off visit to Denmark amid 'absurd' interest to buy Greenland
What happened?
After agreeing to visit Denmark, Trump tweeted this week, "based on Prime Minister Mette Frederiksen's comments, that she would have no interest in discussing the purchase of Greenland, I will be postponing our meeting scheduled in two weeks for another time." This statement came against the response of the Prime Minister of Denmark, Mette Frederiksen, to Trump's proposal to buy Greenland. Ms Frederiksen called the offer 'absurd,' to which Trump took offence on behalf of the United States and called her comment, 'nasty.'
Mid-week, Trump even shared a photograph of a village in Greenland with a large Trump tower Photoshopped in. Trump took the issue further with his attack on NATO at large, but Denmark in particular, saying their defence spending is only at 1.2 per cent of GDP.
Through the week, from his tweets and photoshop skills to mildly flexing over Denmark, Trump has turned Greenland from a spectacle to a diplomatic debacle. Spokesperson of the Danish royal household, which had formally invited Trump, said Queen Margrethe II was surprised by the cancellation.
What is the background?
The strategic location of Greenland has always made it an attractive colony. It is a vast island that borders the Arctic Ocean, which is covered in ice up to 85 per cent. It was a Danish colony until 1953 and gained autonomous territory status in 1979. The island's economy heavily depends on Danish subsidies, to this day. Greenland has 55,000 inhabitants, many of whom intend to reduce reliance and seek "full" independence from Denmark.
The US has an Airbase and a radar station in Greenland. The official reports from Greenland clearly show no intention to sell their territory. Additionally, in the past months, China has been showing interest in Greenland. The US-China power dynamics are at play in the region and may drive Greenland to show interest in the role of the US military in Greenland.
What does it mean?
Trump's statement that "nobody does this to America," is an attempt at bullying Denmark into siding with the USA. Trump wants to have control over a bigger chunk of the Arctic.
Trump understands what Greenland lacks and what they want and then made the move that triggered Denmark. Despite strong opposition from Denmark, the administration in Greenland might approach Trump, not for a sell-off but with expectations of better economic and military support.
The China angle might be misplaced but would still be relevant in the nations' approach to the growing relevance of the Arctic.
Brexit: No backing out on backstop deal
What happened?
British Prime Minister Boris Johnson is in Paris since 22 August for talks with French President Emmanuel Macron to renegotiate UK's withdrawal from the European Union especially on the nature of the backstop agreement. Macron, who has said previously that he is happy to be the "bad guy" on Brexit, roundly rejected Johnson's calls to scrap the agreement, a key plank of a deal negotiated between the EU and former British premier Theresa May. Renegotiation on the terms currently proposed by the British is not an option that exists is what Macron said in a public statement on 21 August.
Speaking of Johnson's meeting with Macron, German chancellor Angela Merkel attempted to strike a conciliatory tone and stated: "The moment we have a practical arrangement on how to preserve the Good Friday agreement and at the same time define the borders of the (European Union's) internal market, we would not need the backstop anymore."
What is the background?
At the heart of contention is the "backstop", an arrangement that has guaranteed that border checks will not return between Ireland - an EU member and Northern Ireland which is part of the UK. Boris Johnson has to keep UK's regulations aligned with the EU during the transition period. That would mean the market laws, the import-export laws and other conventions would remain in tune with the EU.
With both Macron and Merkel talking tough on the backstop deal, Boris Johnson has only 30 days to find a Brexit solution. Johnson believes that Brussels will blink first in the Brexit standoff and hope for a better negotiation as the leaders head towards the G7 summit in Biarritz on 24 August.
What does it mean?
The contention over the Good Friday agreement means that a no-deal Brexit is now the most likely scenario. Secondly, the EU was seen broadly united on the issue and is not ready to abandon the interest of Ireland by conceding to Johnson's demands to cut the backstop. This mechanism was designed to ensure a check-free border on the island of Ireland that will be UK's new land frontier with the EU.
Thirdly, much more could be expected over this weekend at the G7 summit talks. Merkel on her visit to Iceland had said the onus is on the UK to put forth alternatives to the backstop and that the EU needs to know how Britain sees future ties to the bloc.
Lastly, it is interesting to note how the UK Parliament itself has perceived backstop. Former Chancellor of the Exchequer Philip Hammond is among a group of ex-ministers in Parliament talking about blocking a no-deal Brexit. The main opposition leader Jeremy Corbyn has invited other senior lawmakers for a meeting on 27 August to discuss tactics to stop a no-deal departure. However, only when the Parliament returns to session on 3 September that the final call on the backstop agreement would be gauged.
The British Government wants three things: to leave the single market and customs union, to avoid a hard border with the Republic of Ireland and to prevent a customs border in the Irish Sea between Great Britain and Northern Ireland. A majority of trade experts agree that achieving all three is not possible. Hence any future deal would have to find a middle ground in reconciling the above three demands.
Italy: Political turmoil as the PM resigns
What happened?
On 20 August, Italy's Prime Minister, Giuseppe Conte, submitted his resignation to the President Sergio Mattarella. He blamed the Interior Minister Matteo Salvini for disloyalty as the reason for his resignation. In 2018, this Government came to power with the coalition of hard-right and anti-migrant party League party of populist Salvini and Conte's Five Star Movement Party which is anti-establishment.
The Government has not been dissolved, and Conte continues to play his role in a caretaker capacity until there is a solution, under the order of the President. Salvini, who still retains his ministerial position, has said he is prepared for an election. However, that is unlikely, as President Mattarella is consulting the party leaders to form a new majority and have stated if there is no majority government, then he will call for an early election.
What is the background?
Political crisis and unstable Government are not new for Italy. History is repeating itself; this was the same scenario before the 2018 election, when there was a caretaker government since 2016, because of a failed constitutional referendum. The 2018 coalition government came to power to resolve the problems of political corruption, fragile financial condition, lack of jobs, discontent and irregular immigrant flow. Even after 14 months in power, this Government has failed to live up to their expectation due to in-fighting.
The problem started with a tiff between two parties in coalition and Salvini's push for an early election. Salvini is basking in his rising popularity due to his anti-migrant stand, and growing proximity to the Russian President Vladimir Putin started campaigning. The Five Star Movement Party had to draw a line when he extended his campaigning in the Italy beachside which is its stronghold.
What does it mean?
Italy may soon face a new election. Based on this anticipation, several coalitions are being formed. One of them is the coalition between the centre-left Democratic Party and the Five Star Movement Party. These parties and their leaders, De Maio and Matteo Renzi are known to be arch-rivals. They claim to forget the enmity for the larger cause and come together. However, in case they come to power next term, there is no guarantee that it can provide a stable government. They might end up meeting the same fate as this current coalition of League party and Five Star Movement Party.
Second, the politically unstable and financially crippled Italy has turned into the European Union's Achilles heel. The 2018 government has been vocal about their anti-EU stand. Their growing proximity with Russia has also been a worrying concern for the EU. Hence it seems that the current political crisis will also impact the EU.
Thirdly, Salvini seems too confident about his popularity and a new election. However, even in the 2018 election, they were not able to form a government alone. Plus, Salvini's campaign focuses on migrants and EU, and there is no focus on the revival of the economy and generation of jobs, which are a more significant concern for the Italians. The voters are losing their faith in the institution, which may not be helpful for even populist like Salvini. Hence, Italy could be taken as an example for a populist who is confident of forming a government but unable to sustain it.
China to impose sanctions over US-Taiwan F-16 deal
What happened?
On 21 August 2019, China retaliated against USA's decision to sell 66 F-16 fighter jets worth of US$330 million to Taiwan which would boost the latter's defence apparatus. It is also said to cover spare parts for F-16, F-5 and C-130 fighter jets and, other aircraft carriers.
Following this, Beijing has reportedly threatened to impose sanctions on US-based companies involved in the sale further affecting the already strained bilateral cooperation between the duo. According to the Chinese foreign minister, Washington's decision has "severely interfered in China's internal affairs and undermined its sovereignty and security interests in the region."
What is the background?
The US has been committed to Taiwan militarily ever since the self-ruled country decided to severe from China and built its defences in 1979. The recent affirmative seal over the latest deal which is the second in a row since Trump came into power. This comes at a time when there is mounting tensions between the two giants, Washington and Beijing over trade and bilateral cooperation and follows a slow advance in trade war truce.
What does it mean?
First, time and again, China has seen Taiwan as a part of its stronghold and resents foreign influence over the self-ruled territory. Beijing further fears that continuous US-mediated arms support to Taiwan would disrupt the essential military balance of the region.
Second, according to statements from the US, it is quite evident from recent transactions that the US seeks to make Taiwan as a regular security systems partner which means that arms sales would become a more routine affair between the two every time Taiwan makes a request. Unlike earlier scenarios, when the US accumulated approvals of Taiwan's defence requests to ease down Chinese pressure, the new mode of immediate transactions ignores Beijing's concerns.
Third, as far as Taiwan is concerned, all its equipment was facing an urgent need for up-gradation and replacement. The country's airstrip and territory have been under constant threat from China's military expansion. The proposed weapon transfer will contribute to modernizing the former's fleet and enhance its security. Also, the prevailing US-China tensions might work in Taiwan's favour and let it leverage its existing relationship with the US and move closer to it. Regionally, on the other hand, this is a reassurance to the rest of the US allies which share similar concerns from the growing Chinese assertiveness and China-brokered tensions in the region.
Sudan: Abdalla Hamdok is the new Prime Minister following a power-sharing agreement
What happened?
Finally, there is a power-sharing deal agreed by the Transitional Military Council (TMC) and the Forces of Freedom and Change (FFC), an alliance between leaders of protest groups and the Military. The deal has resulted in Abdalla Hamdok becoming Sudan's new Prime Minister and constituting a sovereign council. He embarks upon a new era for Sudan after months of political uncertainty, protests and violence.
The sovereign council would constitute six civilians and five military nominees. General Abdul Fattah al-Burhan will chair the council for the first 21 months, who also headed the TMC. After this, a civilian leader would be appointed for the remaining 18 months. The power-sharing will last for 39 months, and at the end of this period, elections are expected to be held, which would ultimately result in a transition to a peaceful and democratic government led by civilians.
What is the background?
It all started with a "bread protest" against a rise in inflation back in December 2018. The rising food prices, economic policies, long-standing corruption and repression culminated in the protests. The protests initially started as a peaceful march organized by people across the board. Later inability of Al-Bashir's Government to address people's grievances led to protests turning into violent and spread from smaller cities to metropolitan areas.
The government-led crackdown on the citizens left them deprived of necessities and shutting down social media. Al-Bashir also declared a year-long state of emergency and dissolved both central and state governments.
The protestors held a sit-in in front of military headquarters demanding to intervene and force the President out. After months of unrest, in April 2019, Bashir was finally overthrown by Military. After few days military assumed powers and constituted a Transitional Military Council (TMC) headed by General Burhan, as it stated, to ensure 'order and security'.
However, protesters demanded to hand over the responsibility to civilian authority. On 3 June, clashes led to the killing of protesters and drew international condemnation, saying TMC bore responsibility. Initially, talks between generals and protest organizers showed little progress but eventually agreed. On 4 August both signed a constitutional declaration for transitional Government.
What does it mean?
After decades of authoritarian rule, economic woes and isolation from the international community, Sudan finally gets a chance to breathe an air of freedom and opportunity. Young men and women were at the forefront of the protest, which shows that the country has an aspiring population. They were not only successful in overthrowing Bashir but also prevented the Military's complete takeover.
Also, it is not common to see Military after assuming powers to agree to share the responsibility, in African countries. Sudan gives hope that civil and Military can reach agreeable terms through consensus. The thirty-nine months transition period agreed upon by civilian and military nominees indicates that the time can be used to build faith between them before complete handing over to the civilian rule. The newly formed cabinet headed by civilian Abdalla Hamdok has an enormous task ahead to rebuild and resurrect economy to fulfil the needs and aspiration of the people.
The addition of women in the cabinet looks promising. The new council will also have to work towards ending the prolonged isolation of Sudan and ensuring the integration of it with the world economy. This political reform can be seen as a victory for the pro-democracy movement, and hence the civilians have reason to rejoice, but at the same time should remain nervous about the path ahead as they need to be careful not to let slip this opportunity back into the hands of the dictator or the Military.