The Conflict Weekly is an academic project that aims to monitor, interpret, and analyze global conflicts and peace efforts. Conflict Weekly is also a capacity-building initiative; it serves as a platform for young scholars interested in peace and conflict-related issues, aiming to develop their capacity and build a team of peace scholars in the long run. Capacity building is a fundamental value shared by NIAS and our partner, the Konrad-Adenauer-Stiftung (KAS). This joint initiative is brought to you by the IPRI at NIAS and the Konrad-Adenauer-Foundation (KAS) India Office.

Please provide the necessary information to receive Conflict Weekly every Friday and also to gain access to another NIAS publication - "The World This Week," published every Sunday. Conflict Weekly focuses on peace and conflict-related topics, while The World This Week covers global political issues. These publications complement each other. Thank you.

Subscribe here for Conflict Weekly e-alerts.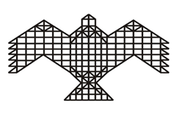 LinkedIn
Follow us on Linkedin to stay up-to-date on the latest publications and events.
Twitter
Follow our X account to get updates on our regular publications and events.