Photo Source: Lintao Zhang, Reuters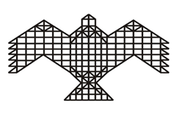 NIAS Course on Global Politics
National Institute of Advanced Studies (NIAS)
Indian Institute of Science Campus, Bangalore
For any further information or to subscribe to GP alerts send an email to subachandran@nias.res.in
NIAS AFRICA STUDIES
China-Africa Security Partnership: Expansion Across Spectrums
In the eighth edition of the Forum on China-Africa Cooperation (FOCAC) held in the Senegalese capital city of Dakar in 2021, peace and security cooperation received special emphasis, with China unveiling the China-Africa Peace and Security Fund (CAPF). It sought to cultivate personal and professional ties by forging ideological and political bonds of solidarity between the People's Liberation Army (PLA) and their African counterparts. Since then, China has been cultivating intensive security partnerships with Africa at the continental and regional levels. Through partnerships, including the African Peace Security and Security Architecture (APSA) and African Standby Force, the Chinese State has emerged as a major security partner in Africa. At the same time, China has solidified its position as a major security guarantor at the regional level by fostering partnerships in the unstable West African region through enhancing security collaborations with the Economic Community of the West African States (ECOWAS) and the Sahel countries.
Background
In 2012, Chinese President Xi Jinping asserted China's central role in fostering Global South-South cooperation, with particular emphasis on portraying China as a reliable development partner for the African continent. Since then, China-Africa relations have intensified and expanded across economic, telecommunications and infrastructure investments, dominated by concessional loans. However, with growing economic stakes in a continent where political instability and radical organisations are omnipresent, there has been a significant rise in Chinese-African cooperation in the peace and security dimension. Cooperation in arenas of security and capacity building is not new in China-Africa relations. The Chinese Communist Party (CCP) and the PLA played a major role, both logistically and ideologically, in supporting the pro-independence rebel groups in the 1960s in African colonies and anti-Apartheid militant struggles in South Africa. Post-independence, African countries sought a more significant Chinese role in countering emerging threats that the newly independent countries faced. However, China then neither had the capital nor the military equipment to play the crucial role.
Currently, China has much larger economic and geopolitical stakes in Africa. With the significant increase in BRI countries and upcoming projects, China has an essential responsibility to protect the projects and ensure the safety of Chinese nationals from growing armed attacks. For these purposes, Chinese investments in the peace and security arena have risen significantly.
Capacity building initiatives and Chinese PSCs
Unlike France and Russia, China is completely against the deployment of PLA forces on foreign soil; rather, PLA plays a major role in capacity-building programmes. Between 2018 and 2021, more than 2000 African police and law enforcement personnel were trained in Nanjing. The training of security and law enforcement personnel has been considered a political indoctrination rather than a capacity-building programme. The political indoctrination of this personnel by China helps the African autocratic leaders, who have security arrangements with China, to use the police administration as an instrument to implement their coercive regime policies in the society, suppressing any trace of dissent. The security arrangements have emerged as a valuable foreign policy tool for China to gain local political influence in African countries. The influence has also been wielded over the years through the passive deployment of an 8000-strong standby force under the UN Peacekeeping Missions in Africa, setting a narrative that, unlike the West, China does not engage in arbitrary military invasions, rather it works for the security of its partners through the multilateral UNPKF framework.
However, the fallacies of Chinese capacity-building initiatives to improve the operational capabilities of African security establishments were exposed when Chinese projects and Chinese nationals came under repetitive attacks, especially since 2019. Instances like the kidnapping of Chinese workers from mines in the Democratic Republic of Congo and Nigeria and attacks in critical project sites like in the Central African Republic in 2021 prompted China to bring in Private Security Companies (PSCs) to pursue their security interests in the continent.
Unlike the Russian PSGs that operate through legal loopholes and grey areas, Chinese PSCs are legally registered and mostly owned by retired high-ranking officials from the PLA. Around 4000 registered security firms are operating in Africa with the purpose of providing comprehensive security by protecting oil and gas pipelines, protecting workers and escorting merchant vessels through the treacherous Gulf of Aden. However, China has well-defined legislation concerning the PSCs that clearly prohibits PSC employees from using arms. Hence, the PSCs have to work in close coordination with the local forces, deployed purely as consultants. Chinese enterprises spend almost USD ten billion annually on PSCs, and the growing security needs of Chinese BRI projects might give rise to the footprints of Chinese PSCs in Africa.
Surveillance technology and export of digital authoritarianism
Other than the capacity-building initiatives and PSCs, the China-Africa security cooperation has also expanded through an increased supply of Chinese surveillance technology to the African countries. From Algeria to South Africa, around 40 countries have signed public security and enforcement agreements with China. On the one hand, Western security enterprises that are responsible for China's emergence as the global exporter of digital authoritarianism deny the same technology to the African countries on the grounds of blatant human rights records. China has emerged as the sole and leading exporter of surveillance security systems. China has taken advantage of the existing vacuum and used its expertise in surveillance technology. Chinese telecommunication giant, Huawei, has emerged as the leader in supplying surveillance technology, which includes the recently concluded agreements with Zambia and Uganda. Equipment like mobile spyware virus, biometric recognition systems and facial recognition software have allowed autocratic leaders to establish an authoritarian surveillance administration, leaving no space for dissent. However, the technology is not only used by local leaders to consolidate their autocratic rule, but China has used the same technology to track and expedite Chinese dissenters from Africa. For instance, in 2022, four Chinese nationals were arrested and expedited from Uganda back to China. In this operation, along with the Ugandan law enforcement officials, Chinese commandos also took part. Moreover, exporting these technologies in the name of security partnerships is a veiled attack on the privacy of the citizens and any existing space of dissent. In the face of the rising authoritarian stance of African leaders, this digital technology partnership with China seems like a covert agreement among a group of authoritarian states that seek to use technology to consolidate their rule.
Security Partnerships: A necessity for China
Chinese proactive role in security partnerships depicts China is in a predominant position. However, China needs its partners in Africa as much as the latter needs a major power like China on their side. Chinese President Xi Jinping seeks to modernise the Chinese military at par with the Western powers and fulfil his goal of making the Chinese military "world-class" by 2049. To attain that goal, China needs an active battleground to test its rapidly developing military technology, and for this purpose, security partnerships with conflict-ravaged countries including Mauritania and Uganda are essential. By exporting arms to Africa, China gets the opportunity to test the battle readiness and effectiveness of its weapons. Moreover, a politically stable and peaceful Africa is in China's economic and geopolitical interests, owing to the massive investments China has made in African countries in recent years to fulfil its BRI ambitions. However, the on-ground effectiveness of these multidimensional security partnerships, ranging from maritime to capacity building to digital infrastructure, remains to be seen.
---
About the author
Devjyoti Saha is a Postgraduate frrom the Pondicherry University.