Photo Source: Reuters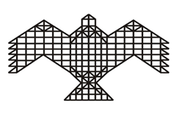 NIAS Course on Global Politics
National Institute of Advanced Studies (NIAS)
Indian Institute of Science Campus, Bangalore
For any further information or to subscribe to GP alerts send an email to subachandran@nias.res.in
NIAS AFRICA WEEKLY
Africa Weekly #75&76 | Ethiopia's conflict in Amhara and Prolonged standoff in Niger
Africa Weekly #75&76 Vol. 2, No.31 & 32
22 August, 2023
Ethiopia's Amhara problem
Anu Maria Joseph
On 22 August, Reuters reported on the Ethiopian government's referendum plan to decide the status of the disputed territory between the Tigray and Amhara regions. The government announced its decision to dissolve the "illegal administration" in the region run by Amharas. Ethiopian Minister of Defence Abraham Belay stated: "In those areas where an illegal administration was created, it will be dissolved." Abraham added: "The ENDF [Ethiopian National Defence Forces] will ensure there are not any other armed forces except the federal security forces."
The latest development came after clashes broke out on 2 August between Ethiopian federal forces and Fano, a regional militia in Amhara. The tensions soured over the claim by Amhara nationalists that the government's decision to dismantle all regional forces would weaken the Amhara's defences.
On 15 August, Al Jazeera reported that at least 23 people were killed in a suspected air strike carried out by Ethiopian federal forces in the Amhara region. Prime Minister Abiy Ahmed's administration resorted to the heavy deployment of troops and airpower to contain the violence. A state of emergency has been declared in Amhara since 4 August. On 18 August, BBC Africa reported that many Amharas have been restricted from travelling to the capital Addis Ababa. The Ethiopian Human Rights Commission (EHRC) called on the conflicting parties to "immediately end" all alleged human rights violations.
Meanwhile, on 16 August, residents of the Oromia region accused the government forces of killing at least 10 civilians, where it is fighting against the Oromo Liberation Army (OLA), a rebel group.
On 11 August, the US, the UK along with Japan, Australia, and New Zealand released a joint statement, expressing concerns that the violence in the Amhara and Oromia regions "have resulted in civilian deaths and instability."
Background on Ethiopia's ethnic militias and ethnonationalism
Ethiopian ethnic groups including Tigrayans, Oromos, Amharas, Somalis and Afars lead in terms of demography and landscape; however, there are other minority ethnic groups as well. Tigrayans constitute six per cent of the population and the Tigray People's Liberation Front (TPLF) is an ethno-nationalist militia led by Tigrayans. Oromos are the majority constituting 34 per cent of the population. Oromo Liberation Army (OLA) is an armed opposition group led by the Oromo ethnic group. Amharas constitute 27 per cent of the population. Fano is an ethnic militia led by Amharas. Afars constitute one per cent of the population and the Afar Liberation Front (ALF) is an ethnic militia led by the group. Somalis constitute five per cent of the population. Western Somali Liberation Front (WSLF) is an ethnic militia led by Somalis. Each ethnic group and their militias fight either against the marginalisation by various Ethiopian governments or for self-determination.
Ethiopia is divided into ten federal states along ethnic lines. Ethnicity has been a central feature of Ethiopian politics. Deep ethno-nationalist sentiments within each federal unit are often drivers of inter-ethnic and intra-ethnic clashes. Ethnic federalism additionally ignited a power struggle among the Tigray, the Amhara, and the Oromo. From 1991 until 2018, the minority TPLF dominated Ethiopian politics, fuelling ethnic animosity from the Oromia and Amhara communities, who felt marginalised. When Abiy Ahmed came to power, ending the decades-long Tigray dominance, other ethnic groups considered the new government as an opportunity to address ethnic marginalisation. However, it unfolded further hostilities. Since then, ethnic mobilisation has increased and ethnic militias have been carrying out violence against each other. Years-long territorial disputes between Tigrayans and Amharas became the motive for Amhara ethnic militias to side with the Ethiopian federal forces during the Tigray conflict between 2021 and 2022. However, Amhara nationalists blame the government for excluding them from the November 2022 peace agreement in Tigray and letting the status of the disputed lands be resolved by the 1995 constitution. The new wave of conflict in Amhara points to ethnic grievances over the probable return of the disputed land to Tigray. On the other side, the rebel group OLA has been conducting violent campaigns for the self-determination of Oromos for decades.
Ethiopia's conflict in Tigray, Oromia and now in Amhara
The conflict in Amhara comes nine months after the end of the two-year conflict in Tigray. The peace agreement in November 2022 froze the conflict in Tigray with a negative peace, and tensions continue to exist. In June, another wave of ethnic conflict erupted between OLA and ethnic Amhara, where BBC Africa reported that OLA was accused of the targeted killing of more than 250 ethnic Amhara people in the Oromia region. Peace talks between the OLA and the Ethiopian government in May ended without a conclusion.
The conflicts in the neighbouring states of Tigray, Amhara, and Oromia, represent the quest for political and territorial supremacy against each other rather than issues of ethnic marginalisation. This would imply that the conflict and increasing humanitarian conflict in Amhara is unlikely to cease, putting it on a trajectory similar to that of Tigray. The conflict in Tigray is frozen with a narrow peace, highlighting the Ethiopian government's failure to address deep ethno-structural issues that point to Ethiopia's other conflict crossroads.
Ethnic indifferences against Prime Minister Abiy's vision
Ethnic conflicts have surged in Ethiopia ever since Prime Minister Abiy Ahmed came to power, owing to his vision of a centralised administration. Abiy's pan-Ethiopia vision was unwelcome by many ethno-nationalists. By removing Tigrayans from senior leadership positions, including those in the military and security services, TPLF lost decades-long dominance in Ethiopian politics, acting as one of the triggers for the Tigray conflict. The recent rise in tensions across Tigray, Amhara, and Oromia comes after the Ethiopian government announced its decision to integrate all ethnic special forces into the national army in April. The objective of the decision was to foster ethnic unity and to prevent regional forces from being drawn into conflicts; however, it backfired.
Abiy's attempt to restore the country's social fabric by fostering an inclusive political atmosphere is backfiring. His tendency to resort to the wrong methodology of suppression triggers tensions. Across the country, ethnic and inter-ethnic conflicts are erupting over land, political power, and recognition. The struggle will continue until Abiy's government builds a better federation that accepts the existing social structure and meets the needs and interests of all ethnic groups, which is unlikely.
(Part of the commentary has been previously published as part of the NIAS-IPRI-KAS Conflict Weekly)
---
ECOWAS and Niger remain at an impasse, causing a prolonged standoff
Jerry Franklin A
On 22 August, the African Union (AU) suspended Niger's membership. The African Peace and Security Council stated: "We are studying the ECOWAS decision to prepare forces for deployment in Niger, and the African Commission will evaluate its repercussions. We strongly reject any external interference by any party or country in the affairs of the continent, including private military companies."
On 18 August, the Economic Community of West African States (ECOWAS) agreed on a "D-day" for potential military intervention to restore democracy in Niger. Aljazeera quoted ECOWAS Commissioner for Political Affairs, Peace and Security, Abdel-Fatau Musah: "We are ready to go any time the order is given. The D-day is also decided. We've already agreed and fine-tuned what will be required for the intervention."
On 16 August, the United Nations issued a warning, appealing for humanitarian exceptions to sanctions and border restrictions to prevent a humanitarian crisis, citing the present situation in Niger might significantly worsen the already severe food shortages in the country. The acting regional director of the World Food Programme (WFP) for Western Africa, Margot van der Velden, stated: "Our work is vital for the most vulnerable in Niger and needs to continue, particularly in the current circumstances. We urge all parties to facilitate humanitarian exemptions, enabling immediate access to people in need of critical food and necessities."
Continuing pressure on Niger's junta
ECOWAS has ordered the mobilization of a standby military force, ready to invade Niger in case the military refuses to relinquish power. All member nations of ECOWAS, except Cape Verde and those under military control, are prepared to join the standby force. The ECOWAS sanctions have caused Nigeria to cut off the power supply to Niger, which relies on Nigeria for 70 per cent of its electricity, resulting in a meagre power supply for the landlocked nation. Residents of several towns, including Niger's capital Niamey, are struggling with prolonged power outages. Streets and neighbourhoods are frequently left without electricity for hours. The AU has expelled Niger from all of its initiatives and warned its members to refrain from taking any actions that would give the junta legitimacy. The Union asked the AU Commission to develop a list of junta members and their sympathizers for "the application of individual punitive measures" and targeted sanctions.
Continuing resistance by Niger's junta
On 10 August, the coup leaders in Niger proclaimed the establishment of a new government trying to legitimize its takeover. The new cabinet consists of 21 ministers. Lamine Zeine Ali Mahamane is the temporary Prime Minister and Minister of Economics and Finance. Mahamane leads the new Niger administration comprising both military and civilian figures. Salifou Mody, a former chief of staff and lieutenant general who is commonly seen as Abdourahamane Tchiani's second-in-command, has been named the Minister of National Defence. The junta has fired most of the senior government officials under Bazoum's administration and selected new military leaders. This new government counters the requests for President Mohamed Bazoum's reinstatement made by the ECOWAS and other international bodies. During the delegation's recent visit to Niger, the coup leaders proposed a three-year transition plan and claimed that the specifics of the transfer of power would be determined within 30 days; however, ECOWAS did not accept the proposal and urged to restore civilian administration immediately. Several delegations from ECOWAS have been dispatched to meet with the junta; however, none of them have received a positive response.
The support for the junta's coup in Niger is divided
The junta faces two standpoints within Niger. The people who support the junta find the takeover as a significant step to oppose foreign intervention in Niger. Niger's military stated that it would pursue ousted President Mohamed Bazoum for treason alleging that he had undermined the internal and external security of the country. The junta has considerable support from Niamey's residents who routinely participated in anti-sanctions and anti-foreign protests. On the other hand, the people residing in other parts of Niger took part in protests supporting Bazoum. The military has forcefully ended the protests. The supporters of the ousted President Mohamed Bazoum stresses his notable advancements in security and development including the campaign against insurgency, increasing girl's access to secondary school, and promoting the resettlement of villages affected by conflict. Rhissa Ag Boula, a former politician and rebel leader, has started a movement opposing the military administration indicating the first internal opposition. According to Rhissa Ag Boula, the goal of his newly formed Council of Resistance for the Republic (CRR) is to bring back ousted president Mohamed Bazoum, who has been held captive at his home since the coup. Ag Boula expressed his willingness to assist ECOWAS in any way possible and affirmed the CRR support for the organization and other international actors working towards the restoration of constitutional order in Niger.
The multiple challenges for the junta
The residents living along Niger's borders express grave concerns about the alarming rise in crime and instability. The people of Niger are under tremendous pressure as a result of the unprecedently high cost of necessary food products. Increased insecurity and rising food costs for the border neighbourhood have resulted in a catastrophic scenario. The military coup in Niger obstructing UN humanitarian activities because of border and airspace restrictions and posing a threat to the supply of food and medication. Currently, there are 4.3 million people in Niger who need humanitarian aid. On 16 August, near the Burkina Faso border, a terrorist strike by Islamists killed 17 soldiers and another 20 were reportedly injured. According to Al Jazeera, since the coup, there have been seven attacks against the country's armed forces by terrorists.
What does it mean?
The continuing standoff between the ECOWAS and Niger's junta makes it difficult to find common ground to resolve the confrontation. Both the junta and ECOWAS stand firm in their motives and seek to uphold their stand at any cost. The most recent declaration of the Niger military junta's restoration to democratic administration after three years is a constructive move; yet, there is a possibility of military intervention. Niger stands on the verge of an economic and security crisis. The imposition of sanctions on Niger has had a significant impact on both the local community and the country's economy. The situation in Niger would have a detrimental effect on the growth and quality of life of the populace. The regional sanctions on Niger would only increase the number of people in need of assistance. If not resolved, the crisis will worsen the region's deteriorating security and economic situation.
(Part of the commentary has been previously published as part of the NIAS-IPRI-KAS Conflict Weekly)
---
AFRICA IN BRIEF
9 August-22 August
Anu Maria Joseph, Jerry Franklin, Ryan Marcus, Nithyashree RB, Sneha Surendran and Prerana P
LIBYA
At least 27 migrants found dead in the desert; Tunisia rejects the allegations of expelling
On 9 August, Al Jazeera quoted Libyan authorities, who reported that at least 27 people from sub-Saharan Africa died in the desert near the Libyan border after being expelled from Tunisia. Tunisia began expelling sub-Saharan African migrants after violence erupted in the Tunisian city of Sfax following the death of a Tunisian citizen. According to Libyan border guards, nearly 150 expelled migrants cross into Libya in a day. Tunisian Ministry of Interior spokesperson Faker Bouzgaya rejected the allegations stating: "People who meet the conditions for legal entry into Tunisia will be allowed in. Tunisia is not responsible for what happens outside its borders." ("At least 27 people found dead in desert after expulsion from Tunisia: Libya," Al Jazeera, 9 August 2023)
55 killed in clashes
On 16 August, Al Jazeera reported that at least 55 people were killed and 146 were wounded in a clash between armed groups in the Libyan capital Tripoli. The fighting erupted on 14 August between two armed groups, the 444 Brigade and the Special Deterrence Force (SDF), active since the overthrow of longtime ruler Muammar Gaddafi in 2011. The clashes were triggered following the detention of the head of the 444 Brigade, Colonel Mahmoud Hamza, by the rival Special Deterrence Force. On 15 August, the social council in the eastern suburb of Souq al-Jumaa, an SDF stronghold, said that an agreement had been reached with Prime Minister Abdul Hamid Dbeibah, head of the UN-recognized government based in Tripoli, for Hamza to be handed over to a "neutral party." The council said that a ceasefire would be initiated following the transfer of Hamza. Both armed factions are aligned with Dbeibah's government. ("Dozens dead as armed forces clash in Libya - medics," BBC News, 16 August 2023)
SUDAN
UNSC warns of a prolonged ethnic conflict
On 9 August, UN Assistant Secretary-General for Africa, Martha Ama Akyaa Pobee, briefed on the worsening crisis in Sudan and a possible prolongment of ethnic conflict in the UNSC. Pobee declared: "The fighting in Darfur continues to reopen the old wounds of ethnic tension, of past conflicts in the region. The brutal violence experienced in El-Geneina and Sirba are particular examples of this situation. This is deeply worrying and could quickly engulf the country in a prolonged ethnic conflict with regional spillovers." The Director of Operations and Advocacy at the Office for the Coordination of Humanitarian Affairs, Edem Wosornu, reported that 80 per cent of the hospitals are shut down, and half the children in the country require humanitarian aid. On 8 August, the UN informed that the first humanitarian convoy carrying 430 tons of agricultural seed would reach East Darfur. ("Sudan war: Brutal violence could engulf the country in prolonged ethnic conflict - UN," Africanews, 10 August 2023)
Army general accuses RSF and Dagalo of committing war crimes
On 14 August, the Sudanese Army's General Abdel Fattah al Burhan in a televised speech accused the RSF and its General Mohamed Hamdan Dagalo of committing war crimes. Burhan stated: "How can you bring about democracy by committing war crimes, which have been committed in Khartoum, El Geneina, Kutum, Tawila, Sirba, Slileira, Munawashi, Kèss and every inch stepped upon by the rebels in the country since their ill-fated mutiny." ("Sudan's Burhan accuses rival RSF of 'war crimes'," Africanews, 14 August 2023)
Mass displacement amid looming famine
On 15 August, BBC reported that several international aid agencies declared that the situation in Sudan is worsening with millions displaced who depend on aid. The agencies warned of an inevitable famine. According to the BBC, a joint statement from 20 global organisations reported that 14 million children need humanitarian aid and over four million people have been displaced. (Richard Hamilton, "Millions on verge of famine in Sudan, warn aid chiefs," BBC News, 15 August 2023)
ETHIOPIA
1411 people died of starvation since the suspension of food aid
On 18 August, the commissioner for disaster risk management Gebrehiwet Gebrezgabher reported that 1411 people died of starvation since the food aid was suspended from WFP and USAID. The food aid was suspended in April as donations were stolen and sold in the local markets. Gebrezgabhe told the BBC that 492 people were involved in the theft. Genrezgaber disclosed that suspects included NGO staff, camp coordinators and people who own businesses like food stores and mills. BBC reported that food having WFP and USAID labels was being sold in the country but is unaware whether the aid was diverted to the local markets or sold by the aid recipients. WFP and USAID suspended aid to the rest of Ethiopia in June 2023. (Girmay Gebru and Mercy Juma, "Ethiopia's Tigray crisis: Deaths from starvation after aid halted - official," BBC News, 18 August 2023)
UGANDA
President Museveni accuses World Bank of coercion
On 10 August, Ugandan President Yoweri Museveni accused the World Bank of trying "to coerce" the government on its anti-LGBTQ legislation introduced in May. The developments come after the World Bank suspended new loans to the country attributing to the law against the LGBTQ claiming that it contradicts the values. President Museveni stated that it is unfortunate that the lender is seeking to "coerce us into abandoning our faith, culture, principles and sovereignty, using money." He added: "They really under-estimate all Africans. We do not need pressure from anybody to know how to solve problems in our society. They are our problems." ("Ugandan leader accuses World Bank of coercion," BBC, 10 August 2023)
KENYA
Government to subsidise fuel prices
On 15 August, according to Al Jazeera, an energy regulator reported that the government has reinstated a subsidy to stabilise the retail price of fuel which has increased as the tax hiked. In September 2022, Kenyan President William Ruto upon taking office, cancelled the fuel and maize flour subsidies which along with tax hikes led to a cost of living crisis. On 14 August, the Energy and Petroleum Regulatory Authority (EPRA) said that the maximum retail price of a litre of petrol would remain at USD 1.35. The government will subsidise the increase of USD 0.05 through a price stabilisation fund. ("Kenya reinstates fuel subsidy after months of violent protests," Al Jazeera, 15 August 2023)
Public debt hits record high
On 16 August, according to Kenya's treasury, the public debt rose to a record high of USD 10.8 in the past financial year amounting to USD 70.75 billion breaching the debt ceiling of KES 10.1 trillion. The Treasury stated: "The increase in the public debt is attributed to external loan disbursements, exchange rate fluctuations and the uptake of domestic and external debt." The cost of debt servicing for the past financial year was USD 391 billion of which USD 743 million was to China. The Fitch Ratings reported that the state of Kenya's capability to repay the loans changed from stable to negative. In June, lawmakers voted in favour of increasing the debt ceiling to the proportion of Kenya's GDP which is yet to be amended. ("Kenya's public debt rises by a record $10.8 billion," Africanews, 16 August 2023)
SOUTH AFRICA
Alliance to defeat African National Congress (ANC)
On 18 August, an alliance of seven South African political parties reached an agreement in an attempt to defeat the ruling African National Congress (ANC) in the 2024 presidential election. According to the Multi-Party Charter for South Africa, if they were elected, they would work together to assign ministry and parliamentary seats. They are also attempting to prevent Julius Malema's Economic Freedom Fighters (EFF) from gaining power. The accord, brokered by the country's main opposition Democratic Alliance (DA), comes as the country faces a struggling economy, corruption, unemployment and an energy crisis. The Inkatha Freedom Party, Freedom Front Plus, ActionSA, United Independent Movement, Independent SA National Civic Organisation (Isanco) and Spectrum National Party joined the pact. ("SA parties sign pact to unseat ruling ANC," BBC, 18 August 2023)
Chinese President to attend the BRICS summit during state visit
On 18 August, the Ministry of Foreign Affairs of the PRC's spokeswoman stated: "At the invitation of President of the Republic of South Africa Cyril Ramaphosa, President Xi Jinping will attend the 15th BRICS Summit to be held in Johannesburg, South Africa, and pay a state visit to South Africa from August 21 to 24." This will mark the Chinese President Xi Jinping's second visit to South Africa. China has also expressed its willingness to welcome "like-minded partners" to join BRICS. ("Xi Jinping to make a state visit to South Africa, attend BRICS summit," Al Jazeera, 18 August 2023)
TANZANIA
High Court dismisses petition to suspend UAE's DP World to run ports
On 11 August, a petition to suspend a deal between UAE and Tanzania under which DP World, a UAE-based logistics company, was to run several Tanzania ports was dismissed by the high court. Following the approval of the deal on 10 June 2023, according to the BBC, 18 critics of the deal from Dar es Salaam were arrested on 19 June 2023. HRW's Tanzania researcher, Oryem Nyeko stated: "Instead of clamping down on critics, the government should respect the right to freedom of expression and assembly, and listen to them." DP World has already taken over the management of ports in Egypt, Somaliland, Puntland and the Democratic Republic of Congo and is interested in taking over ports in Kenya. (Gloria Aradi, "Court allows UAE deal to run Tanzania ports," BBC News, 11 August)
GHANA
Sanctions on Niger to impact food supply and prices
On 9 August, BBC reported fears in Ghana regarding the increase in food prices following the sanctions placed by ECOWAS on Niger. Ghana depends on Niger for its supply of onions. In 2021, Niger exported onions worth USD 23 million to Ghana and the surrounding West African countries. Ghana is already experiencing inflation, and with the stoppage of onions from Niger, experts estimate that the cost of a bag of onions will shoot up by almost 90 per cent. (Favour Nunoo, "Ghana traders fear Niger sanctions could raise their prices," BBC, 9 August 2023)
Dissent rises against the deployment of Ghanaian soldiers in Niger
On 14 August, Africanews reported on the opposition's dissent to deploy Ghanaian soldiers in ECOWAS's proposal of military intervention against Niger in response to the coup. According to Samuel Okudzeto Ablakwa, a member of the foreign affairs committee's interview with the BBC: "Resorting to military intervention is not the optimal course of action." Ablakwa emphasized: "Our valiant Ghanaian soldiers should be kept removed from the impending risks of violence and the escalating geopolitical tensions, which could lead to extensive destabilization in an already precarious region." ("Ghana opposition warn president on Niger troop plans," Africanews, 14 August 2023)
NIGER
Envoy in Abidjan called back in protest to comments from President Alassane Ouattara
On 14 August, the Nigerian envoy in Abidjan in Ivory Coast was recalled to Niger by the country's military government. This was in response to Ivory Coast's President Alassane Ouattara's statement that ECOWAS had approved to conduct a military intervention in Niger "as soon as possible." A comment from Niger's coup representatives said: "... this unusual declaration by President Ouattara and his eagerness to carry out an aggression against Niger which is in every way illegal and senseless, reflects, in reality, an order addressed to him and certain of his peers in the ECOWAS by other external powers…" Ouattara commented on an ECOWAS meeting that agreed to the activation of standby forces and the possible use of force in Niger to restore the deposed President Bazoum. ("Niger generals recall envoy from Abidjan after remarks by president Ouattara," Africanews, 15 August 2023)
Leaders of Mali and Russia emphasize peaceful resolution
On 15 August, Mali's transitional leader Colonel Assimi Goita tweeted that he and Russia's President Vladimir Putin over a call discussed the condition in Niger. The call was made by Bamako. Goita wrote that Putin "stresses the importance of a peaceful resolution of the situation for a more stable Sahel." A statement released by the Kremlin disclosed: "The parties specifically focused on the current situation in the Sahara-Sahel region and emphasised, in particular, the importance of settling the situation in the Republic of Niger solely through peaceful political and diplomatic means." ("Putin urges 'peaceful resolution' as Mali and Russia discuss Niger," Al Jazeera, 15 August 2023)
17 soldiers killed in jihadist attack; ECOWAS to discuss potential intervention post-coup
On 16 August, BBC Africa quoted the Ministry of Defence and the National Guard of Niger, which reported that at least 17 soldiers were killed in a jihadist attack in the Tillabéri region, close to the border with Burkina Faso. The ministry stated: "The prompt reaction of the military and the air-land response initiated at the scene of the clash made it possible to deal with the enemy." This is the seventh Islamist militant attack in the country since the coup on 26 July. Meanwhile, on 15 August, ECOWAS announced that army chiefs of the member states will be meeting in Ghana's capital Accra on 17 August to discuss a potential military intervention to reinstate civilian rule in Niger. ("More than a dozen Niger soldiers killed in attack near Mali border," Al Jazeera, 16 August 2023)
D-day is decided, says ECOWAS
On 18 August, as the two-day ECOWAS meeting came to an end in Accra, the ECOWAS Commissioner for Political Affairs, Peace and Security Abdel-Fatau Musah disclosed that a "D-day" had been decided for military intervention in Niger. Musah said: "Let no one be in doubt that if everything else fails, the valiant forces of West Africa, both the military and the civilian components, are ready to answer to the call of duty." Musah emphasized that diplomatic channels are open meanwhile the plan to intervene militarily is also "fine-tuned." The details regarding the D-day have not been disclosed. ("ECOWAS defence chiefs agree 'D-day' for Niger military intervention," Al Jazeera, 18 August 2023)
NIGERIA
"No plan to increase fuel prices," assures President
On 16 August, Nigeria's President Bola Tinubu declared that there is "no plan to increase the prices of fuel at this time." Several oil marketers' alerted that the fuel price will go up for the third time since May 2023 due to the foreign exchange crisis. The President's spokesman Ajuri Ngelale in an interview with BBC assured that the current price will be maintained without "reversing our deregulation policy by swiftly cleaning up existing inefficiencies within the midstream and downstream petroleum sector." (Azeezat Olaoluwa, "No current plan to raise Nigeria fuel prices - Tinubu," BBC News, 16 August 2023)
DEMOCRATIC REPUBLIC OF CONGO
State of siege ends in two provinces
On 17 August, the members of DRC's parliament voted in favour of ending the military rule in two eastern provinces namely Ituri and North Kivu where security is deteriorating. The state of siege was levied on the provinces in May 2021 intending to fight the armed rebels. According to UN Secretary-General Antonio Guterres' report, 400 million people are displaced in the provinces. According to a Member of Parliament who participated in the three-day meeting: "The state of siege brought nothing to us…citizens are tired of it. Let the authority be handed back to civilians." (Samba Cyuzuzo, "DR Congo MPs vote to lift military rule in the east," BBC, 17 August 2023)
MALI
Government suspends issuance of visas to French nationals
On 10 August, according to Mali's Ministry of Foreign Affairs, the issuance of visas to French nationals was indefinitely suspended at its embassy in Paris. The Ministry confirmed that the move was in response to France's decision to suspend the issuance of visas and the closure of its visa centre in Bamako. The Ministry stated that it was a surprise to learn that France has declared Mali as a "red zone" due to "strong regional tensions." ("Mali suspends visas for French citizens amid row," BBC, 10 August)
MINUSMA leaves Ber retroceding to the military
On 13 August, MINUSMA stated that it had "anticipated" its withdrawal from Ber, a northern region where security is deteriorating, posing a threat to the Blue Helmets. MINUSMA also reported that they were under attack twice during their withdrawal, leaving some UN soldiers wounded. The Malian army, FAMA, recovered Ber, which was also desired by the Tuareg rebellion. ("In Mali, the army recovers a UN base coveted by the former Tuareg rebellion," Africanews, 14 August 2023)
US condemns attack on UN soldiers leaving Ber
On 14 August, MINUSMA reported that they were under attack twice during their withdrawal from Ber, a town in Mali which resulted in several UN soldiers being wounded. On 17 August, US State Department spokesman Matthew Miller responded: "Minusma must be permitted to conduct its withdrawal in a safe and orderly manner, and we call on the transition government to cooperate fully until the final Minusma element departs." ("US concerned by 'worsening violence' in Mali," BBC, 17 August 2023)
REGIONAL
African climate summit will not prioritise the Western agenda, says President
On 17 August, Kenya's President William Ruto affirmed that the African Climate Summit which is to be held from 4 to 6 September 2023 in Nairobi will not be "hijacked by foreign interests." Ruto responded to an open letter sent to him from 300 African organisations claiming that the summit prioritises Western agendas such as carbon markets. The letter stated that Western organisations and governments are "hellbent on pushing a pro-West agenda and interests at the expense of Africa." In an interview with BBC, the special adviser for climate change to Ruto, Ali Mohamed said that the summit is an "African-endorsed event hosted by an African bank that is going to discuss the challenge to the global community." (Wedaeli Chibelushi, "Kenya's African climate summit not 'hijacked by West'," BBC News, 17 August 2023)
161 Nigerian migrants repatriated under the UN scheme
On 22 August, Al Jazeera reported on Libya repatriating 161 Nigerians back to their country under a UN-backed voluntary scheme. The migrants included women and children, and they were assisted at the Tripoli airport by the United Nations' International Organization for Migration (IOM); they arrived in Lagos on 21 August. The report quotes the Minister of Interior of the UN-recognised government based in Tripoli, Imed Trabelsi: "We cannot bear the burden of clandestine migration alone." A Nigerian embassy official in Tripoli, Samuel Okeri, said that the migrants were "not forced back" to Nigeria. The developments came after 10 August, when Libya and Tunisia agreed to share responsibility to provide shelter to hundreds of migrants stranded at their borders. In July, hundreds of sub-Saharan African migrants were driven to the Libyan border by Tunisian authorities after violence against migrants broke out in the port city of Sfax, following the death of a Tunisian citizen. Previously in February, Tunisian President Kais Saied commented that the sub-Saharan African migrants bring with them "violence, crime, and unacceptable practices." ("Libya repatriates 161 Nigerian refugees in UN-backed scheme," Al Jazeera, 22 August 2023)
INTERNATIONAL
Ukraine's Foreign Minister says Kyiv looking to woo Africa
On 17 August, Al Jazeera reported on Ukraine's Foreign Minister Dmytro Kuleba's statements that Ukraine was planning to invest in African countries in an attempt to strengthen ties. He further added that this "strategy is not to replace Russia but to free Africa from Russia's grip." He assured that Ukraine would be respectful of these interactions as opposed to the "coercive" tactics used by Russia. ("Ukraine's Kuleba promises to 'free Africa from Russia's grip'," Al Jazeera, 17 August 2023)
HRW accuses Saudi Arabia of killing Ethiopian migrants
On 22 August, BBC reported on Saudi Arabian border guards' mass killing of migrants crossing the border from Yemen. A Human Rights Watch report titled "They Fired On Us Like Rain" stated that hundreds of migrants, most of them Ethiopians, were shot dead by the Saudi Arabian guards. A series of BBC interviews with migrants who are alive revealed that Saudi Arabian guards killed, beat and took the survivors to the hospital in one of the cases. A migrant accused the Houthi rebels of colluding with the smugglers. The HRW report covered the period from March to June 2022 and recorded 34 incidents involving both explosive weapons and shooting at close range. The report identified a detention centre at Yemen's Monabbih from which the migrants are escorted by armed smugglers to the border. One of the authors of the report, Nadia Hardman said: "People described sites that sound like killing fields - bodies strewn all over the hillside." Hardman claimed that a minimum of 655 were killed by the Saudi Arabian guards. The Saudi Arabian government responded: "Based on the limited information provided, authorities within the Kingdom have discovered no information or evidence to confirm or substantiate the allegations." (Paul Adams, "Hundreds of migrants killed by Saudi border guards - report," BBC News, 22 August 2023)
---
About the Authors
Anu Maria Joseph is a Research Assistant at the National Institute of Advanced Studies, Bangalore. Nithyashree RB is a Postgraduate Scholar from Stella Maris College, Chennai. Jerry Franklin is a Postgraduate Scholar from Madras Christian College, Chennai. Ryan Marcus is an Undergraduate Scholar at Kristu Jayanti College, Bangalore. Sneha Surendran is a Postgraduate Scholar at OP Jindal University, Haryana. Prerana P is a Postgraduate Scholar at the Christ (Deemed To Be University), Bangalore.