Photo Source: www.msn.com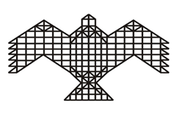 NIAS Course on Global Politics
National Institute of Advanced Studies (NIAS)
Indian Institute of Science Campus, Bangalore
For any further information or to subscribe to GP alerts send an email to subachandran@nias.res.in
2019 Review
China in 2019: 70th Anniversary, Rise of Domestic Animation and the Commercialization of 5G 
Last year (2019) was incredible for China, witnessing the country's 70th anniversary since its founding, the nationwide commercialization of 5G and the emerging cultural industry innovation.
The 70th Anniversary of the Founding of the PRC

On 1 Oct 2019, China celebrated 70 years since its founding in 1949. After months of delicate preparations, various events were held on this special occasion. It began with a gathering of, China's leadership past and present in the rostrum over Tiananmen Square and started the celebration ceremony. Chinese President Xi Jinping delivered his National Day speech after the flag-hoisting ceremony with the national anthem.
China, he stated, will stay on the path of peaceful development, pursue a mutually beneficial strategy of opening up, and continue to work with people from all countries to jointly build a community with a shared future for humanity.

Xi Jinping's speech was followed by a military parade consisting of 15,000 personnel, 580 pieces of armament and more than 160 aircraft in 15-foot formations, 32 armament formations, and 12 echelons. In the evening, a 90-minute gala was held to mark the anniversary.
In the past 7 decades, one can observe that China has grown by treating urban ills, striving for green, regional-balanced development and alleviating poverty. To deal with urban ills, China initiated the regional city cluster called "Jing-jin-Ji," which is to move non-capital functions out of Beijing while developing its neighboring city Tianjin and Hebei Province.

As for green development, the Yangtze River Economic Belt was established. It prioritizes ecological improvement while keeping economic quality. About high-quality development, in October 2018, the 55-km-long Hong Kong-Zhuhai-Macao Bridge was opened to traffic, further integrating the cities in the Pearl River Delta. It is seen as a model project of the Guangdong-Hong Kong-Macao Greater Bay Area.

For further development, the Chinese administration launched a series of poverty alleviation projects in the West and industrial revitalization plans in the Northeast. It was reported by NBS data that 41.7 million people in the western region had been lifted out of poverty since 2012.

The Rise of Domestic Animation "Nezha"

"Nezha" is a movie revamped from Chinese mythology - the Investiture of the Gods. It was directed by 39-year-old Yang Yu, who came to fame for his first animated film -- "See Through". As the first Chinese 3D animated film in the IMAX format, the animation took three years and 20 special effects studios to complete.

In the original novel, Nezha is born during the Shang Dynasty. The character, a young folk deity who flies around on wheels of fire, fights to overcome prejudice and pursue his dreams. This little young boy is well known of the 1979 version "Nezha Conquers the Dragon King," which screened out of competition at Cannes.

Formerly, Nezha was known for his fight against patriarchy and autocracy. In the 2019 film, Nezha is fighting prejudice. Inventively, the villains of the original tale have been written out of this film, and there are no bad or good characters. Dragon King and his son Aobing are also victims of fate.

In its box office record, the film, produced by Beijing Enlight's recently launched animation studio, roared past the $400 million, after 13 days of release, according to analyst Artisan Gateway.

The audience feedback and the rating for the film on Douban, a user review site known for its hard-to-please membership, is as high as 8.6 out of 10 responses are predominantly positive. The film has been called "the glorious light of domestic anime" by netizens and media.

The financial success of "Nezha" is expected to give a boost to the confidence of the lagging Chinese movie industry, which after years of blockbuster growth has faced a regulatory crackdown after a high-profile tax evasion scandal last year.
There's also a strong faith in traditional Chinese culture and a creative way of expression. Its quality tapped into a growing sense of national pride among China's consumer class. "There are more than just good production values behind this record-breaking Chinese animation," state-run news agency Xinhua trumpeted.

The Commercialization of 5G in China

5G is 100 times faster than 4G and 10 times faster than the average broadband connection. It means much faster data download and upload speeds, wider coverage, and more stable connections. When China officially approved 5G commercial services on 6 June 2019, analysts saw it as the start of a smart new era as the application of the superfast wireless technology helps connect more things, services, and market players.

The global market is expected to have revenues of $672 billion (€605 billion) by the end of 2020. South Korea, the United States, the United Kingdom, and other countries rolled out 5G networks in earlier 2019. According to the mobile technology trends association GSMA, 5G connections worldwide will hit 1.2 billion by 2025, or 14% of total connections. Crucially, of these 1.2 billion users, one third will be in China.

5G Progresses in China

In June 2019, China's Ministry of Industry and Information Technology officially issued licenses for the launch of commercial 5G networks in the country. Those 5G permits were granted to state-run carriers China Mobile, China Unicom, China Telecom and state-owned broadcaster China Broadcasting Network.

5G commercial services are now available in 50 Chinese cities, according to Chinese state news agency Xinhua. The country is poised to become the world's largest 5G market by users, bigger than North America and Europe combined, according to mobile industry body GSMA.

In September 2019 alone, about 497,000 China-made 5G smartphones were purchased by retailers. The country is expected to have over 600 million 5G subscribers by 2025, accounting for nearly 40 percent of the global total.

5G Services in China

31 October 2019, three of China's state-run mobile operators China Mobile (CHL), China Telecom (CHA) and China Unicom (CHU) launched their long-awaited 5G service plans with users in dozens of cities. They have offered 5G plans that start at 128 yuan ($18) for 30 GB of data per month, giving Chinese internet users access to the ultra-fast service.

America's Blacklist

Currently, China and the U.S. are locked in an ongoing trade war that has also turned into a battle over technological supremacy. 5G is one of the key battlegrounds, with Chinese tech giant Huawei at the center of their power struggle. President Donald Trump said earlier 2019 that "the race to 5G is on and America must win."

The US insists that its opposition to Huawei technology being used in key information systems stems entirely from security concerns: the fear of "back-doors" in the software or the relationship between the Chinese State and its major high-tech companies. The company denies it, and many in China see the US actions as part of its efforts to curb the rise of the world's second-largest economy. Despite the pressure, Huawei has found customers for its 5G products. The company said in an earnings report that it has signed 60 commercial 5G contracts with carriers around the world, beating out rivals Ericsson and Nokia.
Ms. Boa Wang is a postgraduate candidate (American Studies major) at China Foreign Affairs University (CFAU), Beijing.