Photo Source: USAToday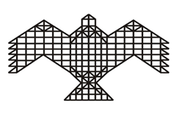 NIAS Course on Global Politics
National Institute of Advanced Studies (NIAS)
Indian Institute of Science Campus, Bangalore
For any further information or to subscribe to GP alerts send an email to subachandran@nias.res.in
US Elections
Kamala Harris makes history
Savithri Sellapperumage is a Research Assistant at IPCSL Colombo Peace Centre Sri Lanka
Amid the pandemic, women leaders show the way for inclusivity
"Women world leaders have handled the coronavirus pandemic more effectively than their male counterparts." Female leaders around the world namely of New Zealand, Germany and, Denmark are praised for their leadership through the current crisis. In such a backdrop, Kamala Harris has been elected as the Vice President of the USA in the 2020 presidential elections, rising to a political leadership position no woman in the USA has held before. She has also made history by being the first female of colour from an African American and South Asian descent to be elected as the VP in the USA. Hence, this year has brought much attention to the significance of women leadership breaking cultural and social prejudices around the world.
Kamala's parents, Donald Harris and Shyamala Gopalan Harris both are immigrant academics where Harris describes her mother as a cancer researcher who completed her doctorate at University of Berkeley, California and her father is an Economist at Stanford University. Her parents have both taken part in civil rights movement and their story shapes the key essence of Harris's political career. Her political career to the highest position any woman has acquired in the USA has been ground breaking from the start. "She was elected as the first Black woman to serve as California's attorney general. When she was elected a United States senator in 2016, she became only the second Black woman in the chamber's history."
Being a daughter of an Indian Mother and a Jamaican Father, her election highlights a victory in women as well as minority rights. Therefore, as much as the black community, the Indian and Asian community in the USA rejoiced Harris's victory; it was widely celebrated in South Asia. Former PepsiCo CEO Indra Noovi have hailed the nomination stating it as a 'moment of pride' for the entire Indian community in the USA. While Harris focuses more on her black heritage, it has become nothing short of an excitement for the South Asians to call her 'one of us.'
"The generations of women, black women, Asian, white, Latino, Native American women who throughout our nation's history have paved the way for this moment tonight. Women who fought and sacrificed so much for equality and liberty and justice for all… I stand on their shoulders," Harris stated as she marked a milestone in championing for women rights.
While I may be the first woman in this office, I will not be the last. Because every little girl watching tonight sees that this is a country of possibilities." In her acceptance speech as the Vice President elect, she called out the barriers that women in politics have to face and that it must be overcome by proactive action by both genders. She further gave a decisive start to an era of women in leadership stating she wouldn't be the last of elected.
The 'Missing Women' amongst world leaders
Although we have arrived at a progressive juncture in terms of women's rights, overall, they still remain underrepresented in world politics. According to the UN, there are only 21 female heads of states/ governments around the world at present. Women leaders such as Jasinda Arden, Angela Merkel, Sahle-Work Zewde have come to the forefront and admired for their leadership particularly credited for successfully handling COVID-19 pandemic, steering country's economy, and championing gender rights. However, while women are admired for their leadership qualities, they continue to experience underrepresentation. Recent research suggests that women continues to face institutional barriers in progressing to higher positions either political or economic, especially in America. Therefore, it brings to light an important point Biden pointed out; "Kamala Harris has had your back. And now, we have to have her back…She's going to stand with me in this campaign. And all of us are going to stand up for her." Biden's both presidential election campaigns in 2008 as well as in 2020 have been making history.
However, the conversation on obstacles that women face on the road to leadership has been trending since Hillary Clinton contested the election in 2016. The toxic environment and the prejudices created around women has led to penalizing women leaders for being too smart, too aggressive. While male leaders are rewarded for being strong, assertive and directive, women are judged on their likability.
In South Asia, patriarchy steeped identity politics challenge women representation
Even in South Asia, similar patterns can be seen even when the region has produced many powerful female leaders. Overall participation of women in politics still remains low in the region. Female Political participation in Asia is reported 20.5 per cent, in contrast to 31.1 per cent in the Americas. However, Sri Lanka, India, Maldives, Bangladesh and Pakistan presents a percentage of only 5.3 per cent, 14.4 per cent, 4.6 per cent, 20.9 per cent, 20.2 per cent respectively. Although powerful female leaders such as Benazir Bhutto, Sirimavo Bandaranaike, and Indira Gandhi were elected in the past, the low participation can be traced to prevalence of patriarchy entangled with caste system in the region. Even though women have reached top ministerial positions, they are members of an elite caste in the society.
Amartya Sen's concept of "missing women" brings to light the inequality women faces in the region. Sen's methodology presented in 1980's suggested that around 100 million women were missing from the world demographic due to gender discrimination. In a study done in 1986, it was revealed that in India alone, 35-37 million women were missing. Although numbers have been improving over the years, the gender discrimination that effects the very survival, is startling.
While several steps including reservation of quotas in electoral bodies, have been taken to remedy and increase political representation of women in South Asia, the perception on women in politics and the involvement of more women in politics have hardly changed for the better where women are still confined to domestic duties. Therefore, while quotas and reservation methods are applied, attitudinal change must be speared through awareness programs, improving educational system for girls, and encouraging and sponsoring gender equality on a national level. Further, Gail suggests the structure of the political institutions, bureaucracy a well as within political parties' structures.
Amidst a low political representation in South Asia, a society with strictly followed cultural patterns, the victory of Kamala Harris in USA can undoubtedly be juxtaposed. Kamala Harris, a daughter of immigrant parents, holding a top position in the USA is an implication to the expected change in political culture currently existing in South Asia. Identities like caste, ethnicity and religion are intrinsically entwined in governance in South Asia that the election of a racial minority, a female of an ordinary caste, could be anticipated.