Photo Source: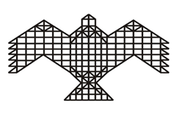 NIAS Course on Global Politics
National Institute of Advanced Studies (NIAS)
Indian Institute of Science Campus, Bangalore
For any further information or to subscribe to GP alerts send an email to subachandran@nias.res.in
NIAS Global Politics Brief
Africa in 2021: Backsliding democracy and heightening humanitarian crises
There was a visible decline in polity and economy in Africa during 2021. African renaissance, once a celebrated idea, is facing several internal crises, partially because of the unforeseen onset of the Covid pandemic.
Click here for the PDF version

Africa has witnessed several changes in the year 2021, especially in its polity, economy and human security/non-traditional security areas. Covid related health securitization, economic slowdown, and global supply chain disruptions, along with existing ethnic and communal divides, inter and intra-state-conflicts affected African politics and economy significantly. Till a couple of decades ago, military coups and authoritarian governments ruled the roost in Africa. However, in the last two decades, there has been substantial progress in Africa in terms of a shift towards democracy, however formal and limited it was, apart from healthy economic growth. In the realm of polity, the long-serving African leaders, most of whom were military heads stepped down or were replaced during this period, providing a hope to people that democracy is on the ascent in the continent. However, there is a perception that such trends are declining, especially in the last few years and specifically, in the current year. In general, the traditional fault lines in African society began to widen in recent times as the economy and society were pushed to the margin because of Covid management, health-related securitization, economic crisis and so on in the year 2021. At the same time, a few positive developments such as the involvement of international and regional organizations, as well as State and non-state entities, in conflict resolution shows that there are attempts to bring in course correction, along with some degree of economic recovery, however uneven it is. In this context, this brief looks at the general context of politics and economy and the non-traditional security challenges that Africa faced and is facing in the current year.