Photo Source: Reuters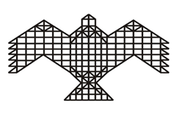 NIAS Course on Global Politics
National Institute of Advanced Studies (NIAS)
Indian Institute of Science Campus, Bangalore
For any further information or to subscribe to GP alerts send an email to subachandran@nias.res.in
The World This Week
The return of Lula and China's relaxation of travel rules
TWTW#197, 08 January 2023, Vol. 5, No. 01
Brazil: Return of Lula at the helm
What Happened?
On 1 January, Luiz Inácio Lula da Silva was sworn in as the President of Brazil for the third time in Brasilia. Lula was elected as the President of Brazil with 50.9 per cent of the total votes on 30 October. Lula defeated Former President Jair Bolsonaro who received 49.1 per cent of the total votes in the second round of voting. Lula previously held the position between 2003 to 2010. The inauguration was not attended by Bolsonaro as he left for Florida last month. In Bolsonaro's absence, Lula was handed the presidential ribbon by a group of people representing various aspects of Brazil's society. Lula in his speech also stated that democracy was restored in Brazil saying: "Democracy was the great victor in this election, overcoming ... the most violent threats to the freedom to vote, and the most abject campaign of lies and hate plotted to manipulate and embarrass the electorate." He also said: "We do not carry any spirit of revenge against those who tried to subjugate the nation to their personal and ideological designs, but we will guarantee the rule of law," and added, "those who erred will answer for their errors.
When talking about Bolsonaro's administration, he called the deaths caused by Covid-19 as "genocide" by the previous administration and said: "The responsibilities for this genocide must be investigated and must not go unpunished." US Secretary Anthony Blinken congratulated Lula on his appointment and said: "We look forward to continuing the strong partnership between the United States and Brazil on trade, security, sustainable development, innovation and
inclusion."
What is the Background?
First, a divided Brazil. The 2022 Brazil elections were a very close race with the elections going into a second round of voting showing the divided electorate in Brazilian society. The election mandates of Bolsonaro and Lula were very different and reflected the demands of different sections of Brazilian society. Bolsonaro supporters have been very critical of Lula and leading up to his swearing-in ceremony they took to the streets to protest. While the protests have largely been peaceful there have been instances of violence with cars being burnt and some trying to take over a police station. This division is also reflected in Brazil's Congress. After the first round of elections, the Bolsonaro-backed Liberal Party (PL) holds the majority in the Chamber of Deputies or the lower house. The upper house or the Senate is held by the Brazilian Democratic Movement (MBD) which is yet to declare a side but has previously supported both Lula and Bolsonaro.
Second, rising economic challenges. Since 2014, Brazil's economy has stagnated and since the pandemic has seen an increase in inflation and a decline in economic growth. In December 2022, the Central Bank of Brazil expects the inflation rate for 2023 to be around 5.31 per cent which is less compared to inflation pegged in November at 5.9 per cent. Due to the Russia-Ukraine war, Brazil was faced with a cost-of-living crisis for which the Bolsonaro administration introduced subsidies on gasoline and electricity which increased its debt share. Currently, Brazil's debt is 90 per cent of its GDP.
Third, strained relations with neighbours. During Bolsonaro's Presidency, he followed a policy of isolation. Bolsonaro slowly pulled away from various international organisations like the Union of South American Nations (UNASUR) and the Community of Latin America and Caribbean States (CELAC). Adding to this his regressive policies concerning the Amazon Forest which led to an increase in deforestation earned Bolsonaro criticism from neighbouring countries. Bolsonaro also refused to join the US in condemning Venezuelan President Nicholas Maduro which led to further isolation of Brazil in South America.
What does it mean?
First, the return of a stable figure in Brazilian politics. Lula in his two presidencies led Brazil to great heights economically and socially. During the Covid-19 pandemic, Brazil's health, social and welfare infrastructure degraded as Bolsonaro reduced social spending, removed many welfare policies and overall dealt with the pandemic poorly. With Lula's election and return, it shows the majority of the public's demand for the return of stability in Brazilian society. Lula's promise to increase public spending and improve social infrastructure has been echoed by the public but it remains to be seen how effective it can be implemented with the rising inflation and increasing debt share of Brazil.
Second, Lula's effort in winning back hearts and minds. Lula has been very critical of Bolsonaro and his policies throughout the elections and in his inauguration speech too. In his inauguration speech, Lula promised to take necessary actions to ensure Bolsonaro and his allies do not go unpunished and answer for all their "crimes." This comes as Lula faces a divided Brazilian society with a large number of Bolsonaro supporters. Hence it remains to be seen how far Lula will go to condemn Bolsonaro keeping his vision of a united Brazil in mind.
China: Relaxation of international travel rules and opposition towards Chinese travellers
What happened?
On 26 December, China's National Health Commission announced that travellers arriving in China will no longer need to quarantine to enter the mainland.
On 4 January following this announcement, the European Union directed all travellers from China to undergo a Covid test before departure in response to rising virus levels. The European Commissioner for Health stressed on taking actions such as pre-departure inspections, increased monitoring of aircraft wastewater, and intensifying monitoring of Covid-19. The Commissioner's spokesperson said: "These measures would need to be targeted at the most appropriate flights and airports and carried out in a coordinated way to ensure their effectiveness." Not only has the EU taken steps against China, but countries worldwide are discussing restrictions or imposing them on travellers from China. Countries like the US, France, India, Japan, South Korea, Taiwan, Australia and others have imposed restrictions against Chinese travellers in last week.
On 4 January, South Korea's Health and Welfare Minister said: "We must keep vigilant to prevent China's spread of the coronavirus from affecting Korea." The Moroccan Foreign Ministry said that anyone arriving from China regardless of nationality would be denied entry. In response to the restrictions from countries against China, China's Foreign Ministry Spokesperson Mao Ning said: "We are firmly opposed to attempts to manipulate the Covid measures for political purposes and will take countermeasures based on the principle of reciprocity."
On 4 January, WHO's Emergency Director said: "There are certainly issues in terms of the criteria for recording and reporting deaths attributable to COVID-19. We believe that definition is too narrow, which requires respiratory failure in association with COVID-19 to be registered as COVID-related death." China has recorded only 22 deaths from Covid since December 2022.
What is the background?
First, relaxing zero Covid policy. On 25 November, a fire in Urumqi killed 10 people due to the strict lockdown and isolation rules in China. The protests which followed later became violent in more than 20 cities in China. Following the protest, the local authorities started to relax the Zero Covid policy step by step. On 7 December, the National Health Commission scrapped the Covid tracking mobile applications and domestic travel restrictions and allowed asymptomatic and less symptomatic COVID-19 patients to quarantine in their homes.
Second, relaxation of travel restrictions. On 26 December, China said it would end mandatory quarantines on arrival and scale back years of severe virus controls and also facilitate travellers travelling overseas. The mandatory quarantine period was five days at the government centres. On 28 December, Bloomberg reported that from 8 January, bookings for outbound international flights increased by 254 per cent and inbound flights to China increased to 412 per cent. The authorities downgraded COVID-19 from class A, which is considered an officially reportable disease, to class B, which still needs to be treated as an infectious disease. However, the disease will not be considered as a pandemic. Around 155 million tourists spent more than USD 250 billion outside mainland China in 2019. Chinese travellers are also instrumental in developing foreign economies like Singapore, South Korea, Japan and Thailand.
Third, surge in cases and international opposition. On 21 December, the WHO Director General Tedros Adhanom Ghebreyesus expressed that WHO was very worried about the sudden rise in Covid cases in China. He urged China to share a detailed report about the seriousness of the situation. He also stressed China to ramp up the speed of vaccinating people with higher risk. WHO believes that the official number published by China is underrepresenting the true impact of the virus in China. WHO's emergency director underlined Chinese considered death as Covid death under the circumstance of pneumonia or respiratory failure. Many countries started to implement restrictions on Chinese travellers stating that the risk of Covid spread in their countries. Italian Health Minister said: "Surveillance and prevention, through sequencing, is essential to promptly identify any new variants that may cause concern and which are not at the moment in circulation in Italy." The American officials stated the lack of transparency about the virus in China was what made the US impose restrictions. These restrictions came amid the fear of increasing Covid cases in China.
What does it mean?
First, the Lunar new year might create the peak in covid cases. The Guardian quoted tthe British health analytics company Airfinity, which predicts the infection is likely to hit rural areas when people travel to their homes. As the lunar new year approaches on 22 January and the international borders are opened. Chinese citizens who live outside of China will visit China after three years of lockdown and restrictions. Officials expect 2.1 billion passenger trips by road, rail, sea and air during the holidays within 40 days, double the 1.05 billion travelled during the same period last year with restriction. For the same reason, the local people will also celebrate the Lunar new year in larger gatherings. This will expose more people to the virus and might mark the highest Covid cases of the current wave.
Second, to boost business sentiment. China is experiencing an economic slowdown right now, which IMF head Kristalina Georgieva warned. Many businesses came out of China because of the zero Covid policy. Relaxing Covid restrictions was a step taken to boost businesses, service industries and tourists inside China, Hong Kong and Macau. Chinese experts have been talking with Pfizer Inc for one month to produce and distribute a domestic generic version antiviral drug Paxlovid. This reflects that China is willing to allow international vaccines to disperse the hesitation of investors on Covid variants and a transparent exit strategy from pandemic.
---
Also in the news ..
Regional round-ups from around the world
East and Southeast Asia This Week
Solomon Islands: The upcoming US embassy
On 4 January, the US Department of State declared further on establishing an interim embassy in the Solomon Islands. The embassy would have an annual budget of USD 1.8 million initially with two American diplomats and five local staff. In February 2022, the Secretary of State Antony Blinken confirmed the intention of reopening its embassy in the capital city Honiara which was previously shut down in 1993 to reduce American expenditure. On 23 December, in a notice to the US congress, the department stated how Chinese influence in the islands' business and politics is weakening its bond with the US. Therefore, by reopening its embassy, the US looks forward to "bolster Solomon Islands' resilience and deepen cooperation on security, democratic governance, and a free and open economy."
Asia-Pacific: Increasing militarization
On 5 January, the Australian government decided to spend USD 684 million on buying HIMARs from US and Naval Strike Missiles (NSM) from Norway. Australian Defense Minister Richard Marles stated, "the Naval Strike Missile and HIMARS launchers will give our Defense Force the ability to deter conflict and protect our interests." Australia has now become the fourth country in Asia-Pacific to increase its military spending for this year. On 23 December, the Japanese Cabinet decided upon increasing its defense budget by 26.3 per cent. Later on, 28 December, the South Korean government announced spending USD 261 billion over the next five years, resulting in an average annual growth of 6.8 per cent in its defense budget. Upon entering the new year, North Korean President Kim Jong Un too has announced "an exponential increase of the country's nuclear arsenal."
Thailand: Cambodia shows positive signals for reopening talks on petroleum exploration in the gulf of Thailand
On 6 January, the long-delayed talks between Thailand and Cambodia resumed on joint petroleum exploration in the gulf of Thailand after the two countries pushed for the project. The Thailand petroleum institute urges working with Cambodia to relieve the impact of gas price fluctuations in the long term. There were positive signals from Cambodia which is keen to reopen talks on development at the overlapping claim area between Cambodia and Thailand. The area can be a new source as the area is strategically located in Thailand's two gas blocks, Erawan and Bongkot in the gulf.
Philippines: Marcos Jr visits Xi Jinping and agrees on bilateral cooperation over the South China Sea
On 3 January, Ferdinand Marcos Jr visited Xi Jinping and both China and the Philippines agreed to have mutual cooperation over the south China sea by setting up direct communication channels and handling disputes peacefully. The nations reaffirmed the importance of maintaining and promoting regional peace and stability as well as freedom of navigation and overflight in the region. Both the countries agreed to further develop bilateral trade aimed at restoring and surpassing the pre-pandemic trade volume.
Indonesia: President passes emergency regulation on job creation law.
On 4 January, Joko Widodo signed an emergency regulation to replace the controversial job creation law which was ruled as flawed in 2021 by the constitutional court. The move was to ensure legal certainty and achieve the government's investment target amidst global geopolitical tensions. It was flawed due to a lack of public consultations and ordered lawmakers to make a new law within two years. the law was seen as unconstitutional, otherwise. The government opted for emergency regulation as the routine procedure would make the process too long.
South Asia This Week
India: External Affairs Minister concludes visit to Austria and Cyprus
On 3 January, Indian External Affairs Minister concluded his visit to Austria and Cyprus. He signed Comprehensive Agreement on Migration and Mobility with both countries. He also held joint meetings with the Foreign Ministers of Austria, the Czech Republic, Jan Lipavsky, and Slovakia. The leaders discussed India-EU relations and the Ukraine crisis. He also met the Director General of the International Atomic Energy Agency and held discussions on furthering various areas including climate change, medical care, and other nuclear applications for societal benefit.
India: Strategic dialogue with France held
On 5 January, India and France held the 36th round of the Indo-French Strategic Dialogue. Indian National Security Advisor, Ajit Doval met with his French counterpart, Emmanuel Bonne. Both sides discussed working towards "strategic autonomy." Indian Ministry of External Affairs said: "The two sides held discussions on a variety of issues, including the current global security situation in the context of the conflict in Ukraine, regional security in the context of Afghanistan, counter-terrorism, cyber security, defense cooperation in the Indo-Pacific, besides other issues of mutual concern."
India: Jaishankar calls for dialogue to address the Ukraine war
On 02 January, India's External Affairs Minister S Jaishankar reaffirmed India's stance on the Ukraine conflict and called for a dialogue between Ukraine and Russia. Speaking at a press conference in Vienna, Jaishankar stressed that this era is not an era for war and added that all differences should be addressed through diplomacy and dialogue. He added that India along with the Global South is concerned regarding the availability of food, fertilizers and fuel which have been restricted due to the conflict.
Sri Lanka: President says government job is not an eight-hour job
On 2 January, Sri Lanka's President Ranil Wickremesinghe, in an event held in President's office, said that civil services in Sri Lanka are not eight-hour jobs and civil servants had to work overtime to transform Sri Lanka into a prosperous country. He also said that civil servants should be committed to their jobs, and by the end of 2023, he hopes this will support the country and restore normalcy. He marked the achievement of taking the office last year, and for five and a half months, the government have taken steps to get the country back on track. However, not all economic problems are solved yet. He said: "Nevertheless, today we have the ability to provide fuel, gas, foodstuff and fertilisers as required."
Bangladesh: India looks to Bangladesh as a potential market for military hardware
On 3 January, Bangladesh Air Force Chief Marshal Shaikh Abdul Hannan visited aircraft facilities in Chandigarh and Mumbai and other locations where aircraft and other military equipment are maintained and collaborated with India for a potential market of military hardware. This comes as both countries maintain the operationalisation of a USD 500 million line of credit for defence purchases and showed interest in specialist vehicles for extensive military exercises in the future. The two countries are exploring the procurement of aircraft including the Mi-17-1V helicopter, 32 transport aircraft and MiG-29 jets as well.
Bangladesh: PM launches first Japan-funded metro service in Dhaka
On 29 December, Prime Minister Sheikh Hasina welcomed the first-ever metro service in Dhaka along with Japanese Ambassador and the chief representative of Japan International Cooperation Agency (JICA), who are the main funders of the project. The metro rail project is the first metro rail service in Dhaka, which is the seventh most congested city in the world, and connects Dhaka's northern zone at Uttara to Agargaon in the centre of the city. The elevated project is expected to grow nearly a hundred more stations and develop six lines that crisscross the city by 2030. The project saw an initial operation of the first line built at about USD 2.8 billion with the substantial help of the JICA.
Pakistan: Security forces kill 11 militants in an operation
On 5 January, security forces killed 11 militants including a key TTP commander in the South Waziristan raid. This was in context with Pakistan vowing to measures to avert terrorist attacks. Two separate attacks targeting police in Lakki Marwat and Dera Ismail Khan left five officials injured. The raid was part of the operation "foiled a major terrorist's activity". A huge quantity of weapons and ammunition was also recovered from the killed terrorists.
Pakistan reassures China investors through CPEC, says the business 'completely secure'
On 5 January, Prime Minister Shehbaz Sharif had a cordial exchange with his Chinese counterpart Li Keqiang. PM Shehbaz Sharif assured Li of creating a "completely secure and conducive business environment for Chinese investors" in Pakistan and the timely progress of CPEC and further expressed gratitude for helping the flood-affected Pakistanis. The two sides also discussed the upcoming International Conference on Climate Resilient also took place in this telephone exchange.
Pakistan: United States extends 'support' to Pakistan's 'right' to guard itself against terrorism
On 3 January, US State Department Spokesperson Ned Price in a weekly press briefing said that Pakistan has "suffered tremendously" from the recent terror attacks in the country and that the country has the "right" to defend itself from terrorism. Responding to Pakistan's National Security Committee's (NSC) claims that the country "might resort" to targeting the terrorist outfits across the border if Afghanistan "did not take the appropriate action," Price said that the US would sustain its efforts to "call out the Taliban" to maintain its commitments to curb the spread of terrorism in the region. This comes after the NSC sent an "unequivocal" message to the Taliban and said that it disallowed Afghanistan "to provide sanctuaries and facilitate terrorists."
Middle East and Africa This Week
Israel-Palestine: UNSC meeting over Al-Aqsa Mosque
On 6 January, the UN Security Council convened to discuss Israel's Security Minister Ben-Gvir's visit to the Al-Aqsa Mosque in Jerusalem. UAE and China had called on the UNSC to meet publicly regarding the status and recent developments in the Mosque. The members voiced their concerns over the same and stressed the need to maintain the status quo. Riyad Mansour, Palestinian UN Envoy addressed the Council accusing Israel of "an unprecedented provocation", and asked the members- "what red line does Israel need to cross for the Security Council to finally say, enough is enough?" Though the Council emphasized on the two-state solution, it fell short of taking action.
Syria: UAE foreign minister meets Bashar Al Assad
On 4 January, Sheikh Abdullah Bin Zayed Al Nahyan, the Minister of Foreign Affairs and International Cooperation met Syrian President Bashar Al Assad in Damascus. Bilateral issues, Syrian war and regional issues were the focus of the meeting. Sheikh Abdullah affirmed UAE's support to find a political solution to the twelve-year-old Syrian conflict. The visit comes after Assad's visit to the UAE in 2022, re-initiating relations since the outbreak of the conflict.
Mali: ECOWAS clears threat of sanctions over detention of Ivorian soldiers
On 4 January, the Economic Community of West African States (ECOWAS) said Mali will not be placed under sanctions for detaining 46 Ivorian soldiers and instead will look to Togo for mediation between the two countries. This comes after the ECOWAS had given Mali a deadline of 1 January to release the soldiers who were detained on 10 July 2022 after they arrived in Bamako to join a UN mission; however, Mali termed them "mercenaries." Later, the soldiers were sentenced to 20 years in prison. On 4 January, Togo's president conducted a "friendly working visit" to Bamako and the current ECOWAS head, who is also the Guinea-Bissau president said: "We have given time for Togolese mediators to do their job, in order to resolve the situation. It's just a matter of common sense."
Mauritania: Former president barred from leaving country
On 5 January, former president Mohamed Ould Abdelaziz was prevented from travelling abroad and police officers seized his passport. Abdelaziz said that he was prevented from travelling by "the political police" though he was not under any "judicial supervision." He accused the government of "targeting" and "mistreating" him. Abdelaziz and a few other officials from his government are under investigation for corruption and mismanagement.
Europe and The Americas This Week
Russia: Donetsk shelled by Ukrainian forces in the first minutes of Christmas truce
On 6 January, Russia announced a Christmas truce for 36 hours between noon of 6 January and midnight of 7 January. It was reported that the Ukraine's forces disregarded the Christmas ceasefire announced by Russian President Vladimir Putin less than a minute after it took effect, by shelling a residential area in the city of Donetsk. The Joint Center for Control and Coordination (JCCC), a monitoring group that tracks attacks on Russia's Donbass regions, revealed that Kiev's forces had fired six 155mm shells targeting the Petrovsky District in the western part of the city. However, no casualties have been reported.
Russia: Putin's new year address reflects determination to strengthen Russia
On 31 December, Russian President Vladimir Putin in his new year's address to Russia called 2022. "A year of difficult, necessary decisions, the most important steps towards gaining the full sovereignty of Russia and the powerful consolidation of our society." Putin said that the events of 2022 are milestones for a common Russian future and Russia's total independence. He added that 2022 was filled with anxiety, unrest and experiences which brought great, key changes to Russia and the world. He criticized the West saying that while they lied about wanting peace all along, they had planned to use Ukraine to weaken Russia. On the sanction imposing on Russia, Putin said that despite the intention being to destruct "industry, finances, transport," did not materialize as the Russian society strengthened its economy to ensure sovereignty.
Ukraine War: US to arm Kiev with anti-aircraft Sea Sparrows
On 7 January, it was revealed that the US plans to deliver an unspecified number of RIM-7 Sea Sparrow short-range anti-aircraft missiles among the set of military technology that it has offered to Ukraine. This is in context of a massive new $3.75 billion military aid package for Ukraine announced by the US. Among the recent deliveries to Ukraine, one has seen the US-made short-range NASAMS systems, German IRIS-T air defense systems offered. It is believed that at least one battery of the US Patriot system, which is seen as the backbone of NATO's anti-aircraft defense, will be transferred to Kiev in the coming months.
Ireland: META to pay EUR 390 million for breaching EU's data protection laws
On 4 January, Irish Data Protection Commission slapped a fine of EUR 390 million on META, the parent entity owning Facebook, WhatsApp, and Instagram along with a host of other internet companies. The Commission, in its report, stated that the method used by META in taking consent for collecting data from people for posing targeted ads on Facebook and Instagram violated EU laws. The case includes Facebook and Instagram. META has been ordered to change the process of acquiring data and been given three months to do so. The Commission stated in its judgment that companies do not have the right to force their users to consent. META released a statement saying it feels disappointed by the judgement, and this will affect its personalized targeted advertising. The case was brought to the Commission in 2018 by a prominent privacy rights activist, Max Schrems.
EU: Sweden takes over the EU Presidency from the Czech Republic
On 1 January, Sweden undertook the European Council from its predecessor, the Czech Republic. Sweden's Prime Minister Ulf Kristernsson will lead the EU's Swedish Presidency for six months, from January to June. The four main priorities that the Swedish Presidency will look at are, security and unity, competitiveness, green transition and energy transition, and democratic values and the rule of law. Sweden will take over the EU's Presidency amid the ongoing Ukraine war, energy crisis, inflation, economic crisis that has been prev ailing over Europe. Kristersson stated: "Sweden is taking over the Presidency at a time when the European Union is facing unprecedented challenges. A greener, more secure and freer Europe is the foundation of our priorities." Sweden will be having its third term of the EU's Presidency and will be followed by Spain in the next half of 2023.
United States of America: Title 42 now includes migrants from Cuba, Nicaragua and Haiti
On 5 December, US President Joe Biden announced that Title 42 will now be applicable to illegal migrants from Cuba, Nicaragua and Haiti. Biden introduced a two-pronged approach to deal with the high volume of illegal migrants crossing the US-Mexico border which will appease the Democrats and Republicans. In this two-pronged approach, all illegal migrants crossing the US-Mexico border will be expelled but at the same time, 30,000 people from Cuba, Nicaragua, Haiti and Venezuela will be allowed to enter by air. Biden is said to discuss the migration issue further with Mexican President Andrés Manuel López Obrador during the North American Leader's Summit which will be held in Mexico City on 9 and 10 January.
Mexico: First Female Supreme Court president elected
On 2 January, Mexican Supreme Court elected its first female president Norma Pina in a 6-5 majority vote. Norma Pina was elected over Yasmin Esquivel who was backed by President Andrés Manuel López Obrador. Pina is a staunch critic of Obrador's electricity law which backs Mexico's fossil fuel-run energy firms. She is a supporter of green energy policies and is of the view that it is Mexico's constitutional mandate to reduce its carbon footprint by removing sections of the law which promote non-environmental policies.
Venezuela-Colombia: Borders reopen as tensions ease
On 1 January, Colombia and Venezuela opened the cross-border Tienditas International Bridge allowing the movement of private vehicles and goods. This comes as political ties have strengthened between the two countries after the left-leaning Colombia President Gustavo Petro, took office in August 2022. The opening of borders began in September 2022, when a border crossing in Tachibana state, in western Colombia was opened. In November 2022 air services resumed between the capitals of Caracas and Bogota. Colombia Migration announced the complete 2,200 kilometres border will be reopened in a phased manner.
Paraguay: Debate on Taiwan relations dominate national elections
On 05 January, the opposition leader and presidential candidate, Efrain Alegre said if the opposition were to win the upcoming national elections, Paraguay would cut off relations with Taiwan and establish ties with China. The ruling Colorado Party's candidate, Santiago Pena responded by saying if his party were re-elected, there would be no change in relations with Taiwan and would be maintained as it is. Paraguay is among the world's top 10 beef exporters and the fourth largest soybean exporter. The farmers want access to the large Chinese market and are putting pressure on political parties to change Paraguay's foreign policy. The country is barred from selling to Chinese markets, the farmers hope this will change if Paraguay breaks ties with Taiwan.
Argentina: Executive and Judiciary spar over fund allocation
On 03 January, Argentina President Alberto Fernandez announced he is looking to remove the Supreme Court President Horacio Rosatti. This comes in the wake of the executive and judiciary clashing over the allowance of funds to the opposition-controlled city of Buenos Aires. In December 2022, the Supreme Court ruled on an increase in the share of state funds to Bueno Aires. Fernandez announced his opposition to the decision calling it "disadvantageous and unfair." The impeachment vote requires a two-thirds majority in the parliament to get passed, which the ruling coalition government does not have.
Venezuela: At the risk of another hyperinflation cycle
On 05 January, the Venezuelan Finance Observatory published the consumer prices for December 2022. It noted that the prices rose sharply by 37.2 per cent, which is an indication of hyperinflation in the future. The report comes against the backdrop of Venezuela's Central Bank announcing annual inflation at 155 per cent in October 2022. The bank has since refused to release its own report of consumer price data. The Finance Observatory group listed out the reasons for the current inflation as high spending by the government and demand for dollars which is more than the central bank's foreign currency reserves. The group estimated the year-on-year inflation in December to be 305.7 per cent.
The US: Economy headed to new plateau, says Biden
On 5 January, President Joe Biden asserted that the US economy was seeing 'really bright spots' and will likely reach a new plateau of stable and slower growth rate. Biden predicted that manufacturing and technology will bring investments of around USD 3.5 trillion. Biden said: "This doesn't mean it's all over. It means that we're off to a pretty darned good start." President Biden stressed that the US was the only country who came out stronger out of crisis compared to when the US entered the crisis.
The US: Kevin McCarthy elected a speaker of House of Representatives
On 7 January, after witnessing a a dysfunctional decorum in Congress, McCarthy was elected as speaker after securing 216 votes while 212 voted against his election. McCarthy in his innaugral speech said: " Our system is built on checks and balances. It's time for us to be a check an provide some balance to the president's policies."
---
About the Authors
Harini Madhusudan, Rashmi Ramesh, Akriti Sharma, and Ankit Singh are PhD scholars in the School of Conflict and Security Studies at the National Institute of Advanced Studies. Padmashree Anandhan, Anu Maria Joseph, Apoorva Sudhakar, and
Joel Jacob are Research Associates at NIAS. Sethuraman Nadarajan, Bhoomika Sesharaj, Madhura Mahesh and Sayani Rana are Research Interns at NIAS.