Photo Source: REUTERS/Luc Gnago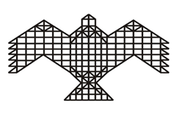 NIAS Course on Global Politics
National Institute of Advanced Studies (NIAS)
Indian Institute of Science Campus, Bangalore
For any further information or to subscribe to GP alerts send an email to subachandran@nias.res.in
NIAS AFRICA WEEKLY
IN FOCUS | Bamako's pardon of Ivorian soldiers
Africa Weekly #46, Vol. 1, No. 46
10 January 2023
IN FOCUS
Bamako's pardon of Ivorian soldiers: Beyond Mali-Ivory Coast relations
Underneath Mali's pardon of the 46 Ivorian soldiers, is a brewing problem within West Africa, characterised by the rise of military coups, reshaping the region's relations with the rest of the world.
By Apoorva Sudhakar
On 6 January, Mali's president Assimi Goïta pardoned 49 Ivorian soldiers who had been arrested in July 2022 for allegedly being mercenaries. The military government's spokesperson said Goïta's pardon "demonstrates once again his commitment to peace, dialogue, pan-Africanism and the preservation of fraternal and secular relations with regional countries, in particular those between Mali and Ivory Coast." The Mali government also thanked Togo's President Faure Gnassingbe for "for his tireless efforts and constant commitment to dialogue and peace in the region"; the government criticised the Economic Community of West African States (ECOWAS) chairman Umaro Sissoco Embalo for his "aggressive position" on the issue.
On 7 January, President Alassane Ouattara received the 46 soldiers at the airport in Abidjan. Ouattara said: "Now that this crisis is behind us, we can resume normal relations with the brother country of Mali."
Mali's pardon of Ivorian soldiers: Five issues
First, the 2022 crisis over Mali's arrest of Ivorian soldiers. In July 2022, Mali detained 49 soldiers, including three women, on accusations of arriving in Bamako, from Ivory Coast, without permission and being mercenaries. Ivory Coast disputed Mali's claim and said the soldiers were backing up a UN peacekeeping mission and that Bamako was aware of the same. However, the UN, too, observed "procedural dysfunctions" in the notification sent to Mali and held that "certain measures have not been followed." In September 2022, Mali released the three women on humanitarian grounds. Meanwhile, the ECOWAS threatened Mali with sanctions if the military government failed to come up with a plan by 1 January to release the soldiers. In December, days before pardoning the soldiers, the Appeals Court of Bamako sentenced the 46 soldiers to 20 years in prison for reportedly undermining state security.
Second, the larger differences between Bamako and Abidjan. Mali maintains that Ivory Coast has been providing asylum to Malian political leaders that Bamako wants, including former president Ibrahim Keita's son and other former ministers. When Ivory Coast was negotiating for the soldiers' release, Goïta hinted at asking for the return of these leaders "as opposed to a one-way solution that consists of acceding to the Ivorian demands without any compensation for Mali." These contentions are part of the larger strained relations between the two countries since August 2020 when Mali witnessed a military coup that overthrew Ibrahim Keita. Ivory Coast has been critical of the coup and the political developments in Mali over the last two years.
Third, Mali's deteriorating regional and international relations. While Togo has been mediating between Mali and other countries, Mali's relationship with its neighbours and the regional body ECOWAS has been rough since 2020. Besides Ivory Coast, France, Germany, and the UK, announced their withdrawal from the UN mission in Mali recently. Further, Mali and France terminated their relations after the latter, which was leading the counter-terrorism operations since 2013, claimed working with Bamako had become unfavourable. In July, Mali also expelled the UN mission spokesperson and suspended new rotations of the peacekeepers.
Fourth, the changing dynamics in West Africa. Apart from the coups in Mali in August 2020 and May 2021, Guinea and Burkina Faso also witnessed coups in September 2021 and January and September 2022 respectively. Further, The Gambia witnessed an alleged coup attempt in December 2022. The series of coups reflect a problem of weak institutions and the rising insecurity linked to armed groups affiliated to terrorist groups like the Islamic State and al Qaeda. The ECOWAS response to impose or threaten these countries with sanctions has done little to deter the military from grabbing power. Contrary to the neighbouring countries' suggestion to hold quicker transitions, the military governments are increasingly adamant on holding power for longer, often isolating themselves from the region and being unresponsive to sanctions or the threat thereof by the ECOWAS.
Fifth, increasing Russian influence. Amid the isolation and distancing from Western powers, Mali, Burkina Faso and other countries in the region are growing closer to Russia. Several media and governmental reports speculate that Russia is deploying private mercenaries to assist military governments in the region, who often exploit the situation and are involved in human rights abuses. Through this, Russia has laid deep inroads against the impending vacuum from the withdrawal of Western forces. Apart from the closeness with military governments, Moscow has also attracted support from the civilians in Mali and Burkina Faso, wherein they are calling on Russia and holding rallies in support of Russian presence.
What lies ahead
First, Mali's pardon to the soldier is a welcome move, however, it is unlikely to rekindle friendly relations with Ivory Coast or the rest of West Africa. With several countries announcing their withdrawal from the peacekeeping mission, Mali will be the hotspot for rising insecurity. Therefore, a lack of regional cooperation will only fuel the situation.
Second, West African countries and regional organisations like ECOWAS need new ways to approach countries under military governments and end their self-isolating measures because countries like Mali, which are emerging centres of insecurity, hold high stakes in the region.
Second, Bamako has been defensive and unwilling to compromise on its decisions. This has resulted in Mali's isolation within West Africa and also from the rest of the world, except from a few powers like Russia. For Mali and other countries, the West is no longer the only option and Moscow has placed itself as a reliable alternative.
(Note: Parts of this commentary were first published in the NIAS-IPRI-KAS Conflict Weekly)
---
AFRICA IN BRIEF
3 January – 10 January
by Apoorva Sudhakar and Anu Maria Joseph
MAURITANIA
Former president barred from leaving country
On 5 January, former president Mohamed Ould Abdelaziz was prevented from travelling abroad and police officers seized his passport. Abdelaziz said that he was prevented from travelling by "the political police" though he was not under any "judicial supervision." He accused the government of "targeting" and "mistreating" him. Abdelaziz and a few other officials from his government are under investigation for corruption and mismanagement. (Ahmed Rouaba, "Former Mauritania president banned from travel," BBC, 5 January 2022)
CHAD
Several arrested for destabilisation plot
On 4 January, the government said it had foiled an "attempted destabilisation" by 11 officers led by the president of the Chadian Organisation of Human Rights, Baradine Berdei Targuio. The government said the accused were arrested after 8 December. The communications minister said an investigation has been launched. Previously, Targuio was sentenced to three years in jail in February 2021, for writing that former and then President Idriss Deby was seriously unwell. ("Chad says it foiled 'destabilisation' bid by officers," France24, 5 January 2022)
ETHIOPIA
Army says "liberated several localities" from OLA rebels
On 3 January, the Ethiopian army said that it had "liberated several localities" from Oromo Liberation Army (OLA) rebels. A senior army official said: "the security forces have launched a coordinated operation to stop the subversion by the Shene and ensure stability in the region." The OLA was declared as a terrorist group in Ethiopia along with TPLF, which claims to fight for the rights of ethnic Oromo people. ("Raid against Oromo rebels successful - Ethiopia army," BBC, 3 January 2023)
SUDAN
UN launches second phase of negotiations
On 9 January, BBC reported that the UN mission in Sudan launched a second phase of negotiations between military and civilian groups on 8 January. The United Nations Integrated Transition Assistance Mission in Sudan (UNITAMS) said the four-day conference will discuss five major issues in the political framework of the agreement. Civilian and military leaders, civil society groups, academics, private sector representatives and religious leaders are attending the conference. ("UN launches second phase of Sudan political talks," BBC, 9 January 2023)
SOMALIA
Car bombs claim 35 lives
On 4 January, at least 35 people, including women and children, were killed and 40 injured in central Somalia's Mahas town after al Shabaab detonated two car bombs. Mahas District Commissioner Mumin Mohamed Halane informed the state radio that one bomb targeted his residence and the other targeted a federal lawmaker's home. Meanwhile, al Shabaab claimed that 87 people had died in the attack against "apostate militias and soldiers." (Abdi Sheikh, "Car bombs kill 35, burn houses in central Somalia - police," Reuters, 4 January 2023)
DEMOCRATIC REPUBLIC OF THE CONGO
Rebels surrender key military base
On 6 January, BBC reported that the M23 rebels had handed over its military base in the eastern Democratic Republic of Congo to an Eastern African regional force. Rumangabo camp which was seized by the group in October was handed over following a ceasefire brokered by East African leaders. ("DR Congo rebels surrender key military base," BBC, 6 January 2022)
BURKINA FASO
28 bodies found in northwestern town
On 3 January, the government said bodies of 28 people who had been shot dead on 30 and 31 December had been discovered in a Nouna town in the northwest; an investigation has been launched into the same. The government statement said the killings took place as the government had launched the Homeland Defence Volunteers (VDP) to mobilise civilians in the fight against Islamist insurgency. A BBC news report referred to the Collective Against Impunity and Stigmatisation of Communities (CISC) which said the victims were killed by armed civilians pretending to be from the VDP. ("Burkina Faso violence: Bodies of 28 people found in Nouna," BBC, 3 January 2023)
MALI
Five killed in attack near Bamako
On 3 January, the security ministry said five people had been killed in an attack on a civil defence post near Bamako, by unidentified assailants. The ministry said the casualties included two civil defence force members and three civilians. ("Five killed in attack near Malian capital," Reuters, 4 January 2022)
REGIONAL
Rwanda: Will not send back refugees to DRC, government clarifies
On 10 January, a government spokesperson said Rwanda does not intend to expel refugees from the Democratic Republic of the Congo. The spokesperson said the media had misrepresented President Paul Kagame's stance on the refugees from DRC and said Kagame only highlighted "the blatant hypocrisy in criticising Rwanda which simultaneously gets the blame for state failure in the DRC [DR Congo], and is then expected to accommodate those who seek refuge from the consequences of that failure." The development comes a day after Kagame told the Senate on 9 January that Rwanda cannot continue accommodating refugees for which Kigali is later "held accountable in some way, or even insulted and abused about." ("Rwanda says it will not accept DR Congo refugees any more," Al Jazeera, 10 January 2023)
Sudan: Eritrean people smuggler arrested in Sudan
On 6 January, Interpol said that Kidane Zekarais Habtemariam, a notorious people smuggler accused of atrocities against migrants, was arrested in Sudan. It said the Eritrean national was the head of the organisation which kidnapped, extorted and murdered East African migrants. He escaped from custody in Ethiopia while on trial for allegations of people smuggling in 2020, leading to his conviction in absentia and life in prison sentence. According to Interpol, it dealt a serious blow to a major smuggling route into Europe. It said that it showed what can be accomplished when nations collaborate. ("Sudan arrests wanted Eritrean human smuggler, BBC, 6 January 2023)
Mali: ECOWAS clears threat of sanctions over detention of Ivorian soldiers
On 4 January, the Economic Community of West African States (ECOWAS) said Mali will not be placed under sanctions for detaining 46 Ivorian soldiers and instead will look to Togo for mediation between the two countries. This comes after the ECOWAS had given Mali a deadline of 1 January to release the soldiers who were detained on 10 July 2022 after they arrived in Bamako to join a UN mission; however, Mali termed them "mercenaries." Later, the soldiers were sentenced to 20 years in prison. On 4 January, Togo's president conducted a "friendly working visit" to Bamako and the current ECOWAS head, who is also the Guinea-Bissau president said: "We have given time for Togolese mediators to do their job, in order to resolve the situation. It's just a matter of common sense." ("Mali escapes sanctions over detention of 46 Ivorian soldiers," Al Jazeera, 5 January 2022)
INTERNATIONAL
Chinese Foreign Minister announces weeklong visit to Africa
On 9 January, the Chinese Foreign Ministry announced that its new Foreign Minister Qin Gang will begin his term with a weeklong trip to five African countries. The Chinese spokesperson said that he will visit Ethiopia, Gabon, Angola, Benin and Egypt. The spokesperson said: "It shows that China attaches great importance to the traditional friendship with Africa and the development of China-Africa relations." ("China's new foreign minister heads to Africa for first trip," Africanews, 9 January 2023)
Burkina Faso: France supports envoy despite Burkinabe request to recall him
On 5 January, French Foreign Minister Catherine Colonna said France will back its envoy to Burkina Faso amid the Burkinabe government's request to recall the envoy. The development comes amid France's strained relations with West African countries. Colonna said: "There was a coup (in Mali) and there is an organised and methodical anti-French discourse going on. Potentially, yes, one can imagine a link in this anti-French campaign and Wagner." (John Irish and Tassilo Hummel, "France backs its Burkina envoy despite pressure to withdraw him -minister," Reuters, 5 January 2023)
US calls on M23 to withdraw from captured territories in DRC
On 4 January, the US Department of State's spokesperson Ned Price referred to the UN experts' report claiming evidence of Rwanda's support to the M23 and said that the US expects the rebel group to withdraw from the locations highlighted in the Luanda Agreement signed on 23 November. Price's statement said: "Noting the report's clear evidence of Rwandan support to M23 and credible reports of grave human rights abuses by M23, we reiterate our call for Rwanda to cease all support to M23 and withdraw its troops from eastern DRC." Price also condemned " the collaboration between elements of the Congolese armed forces (FARDC) and armed groups, including FDLR…" that was mentioned in the UN report. ("Statement on Report by UN Group of Experts," US Department of State, 4 January 2023)
---
About the authors
Apoorva Sudhakar is a Research Associate at the National Institute of Advanced Studies, Bangalore. Anu Maria Joseph is a Research Assistant at NIAS.