Photo Source: AFP | Handout | Xinhua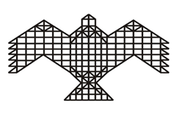 NIAS Course on Global Politics
National Institute of Advanced Studies (NIAS)
Indian Institute of Science Campus, Bangalore
For any further information or to subscribe to GP alerts send an email to subachandran@nias.res.in
The World This Week
Chinese Foreign Minister's visit to Africa
TWTW#199, 22 January 2023, Vol. 5, No. 03
Africa: Chinese foreign minister's visit
Avishka Ashok

What happened?
On 16 January, China's new Foreign Minister Qin Gang completed his week-long visit to Ethiopia, Gabon, Benin, Angola and Egypt. Qin also visited the African Union headquarters and the League of Arab States. During his first stop in Ethiopia, Qin said: "Africa should be a big stage for the international cooperation, not an arena for major-force rivalry."

In Ethiopia, Qin Gang met with Prime Minister Abiy Ahmed and signed an MoU to enhance political and economic cooperation. He also inaugurated the new headquarters for the African Centre for Disease Control in Addis Ababa. Qin met with the Chairman of the African Union Commission Moussa Faki Mahamat and held the 8th China-African Union strategic dialogue.

Meeting the Gabonese President Ali Bongo Ondimba, Qin promised to help Gabon pursue high-quality cooperation through the Belt and Road Initiative. Upon meeting Beninese President Patrice Talon, Qin pledged to encourage Chinese investments in the country and requested the safety of Chinese nationals in Benin.

Qin also celebrated the 40th anniversary of diplomatic relations with Angola when he met with President Joao Lourenco. In Egypt, Qin discussed regional issues, the Sino-Egyptian relations and promised to help Egypt's tourism sector. While meeting the Arab League Secretary-General Ahmed Aboul-Gheit, Qin expressed hopes for a peaceful and development-driven Middle East.

What is the background?
First, China's long-term relations with Africa. Foreign Minister Qin Gang's visit continues the 33 years-long practice of visiting African countries at the beginning of each year. The visit signifies the importance given to the continent and the recognition of Africa's role in China becoming a part of the United Nations General Assembly and the Security Council in 1971. China also takes extra efforts to visit all kinds of countries, regardless of the size of their economy or their importance in the world order. The only requirement is African countries' participation in the Forum on China-Africa Cooperation and the Belt and Road Initiative. However, on a practical level, the visits are strategic and are meant to deepen China's investments in Africa.

Second, the geography of Qin's visits. The Foreign Minister's visit to Gabon and Benin was unexpected. The visit is aimed at further enhancing China's cooperation in French-speaking Western and Central Africa countries. Through the visits, it is expected that China might be looking to expand its relations with the Francophonic African countries. However, the 2023 visit to Africa did not pay attention to Southern Africa.

Third, expanding economic cooperation. China's engagement with Africa increased substantially in the later half of the 1990s and picked up in the 2000s. Since 2010, China has consecutively remained to be Africa's top trading partner. In 2022, the China-Africa bilateral trade broke the record, yet again, marking an 11 per cent increase since 2021. The trade is valued at USD 282 billion. The countries have come a long way since 2010, when China first become the largest trading partner, recording bilateral trade worth USD 114.81 billion. China has since accessed Africa's geographic location, oil, rare-earths, natural resources and raw materials. For Africa, China provides an easy opportunity to access unconditional soft loans, cheap products, and funding for peacekeeping missions.

Fourth, strategic areas of cooperation. China's relations with Africa are not limited to trade and infrastructure. African countries have been expanding their cooperation with China along diverse fields such as health, education, telecommunication, space, science and technology, and more. Djibouti is the latest country to extend cooperation with China on space after Hong Kong Aerospace Technology Group approved plans to build USD one billion spaceport in the country. On the maritime front, China has been a key player in building African port infrastructure and conducting counterpiracy exercises. Africa is an essential part of China's Maritime Silk Route.

Fifth, debt crisis and confidence building. According to the Chinese Loans to Africa Database, China's financial institutions have loaned almost USD 160 billion to African countries between 2000 and 2020. Most countries have been unable to pay the loans back. Qin's visit to Angola is also seen as an attempt to win back the country which has been distancing itself from China while approaching other powers to balance its relations. Over 40 per cent of Angola's debts are owed to China. Qin announced a partial forgiveness of Ethiopia's USD 13.7 billion debt. China rejected the principle of debt trap and reiterated that the country had previously signed agreements with 19 African countries to reduce the debt burden.

What does it mean?
There is an upward trend in the China-Africa relations, despite the consecutive imbalance in trade. In 2018, Xi Jinping pledged to change the nature of trade with Africa. In September 2022, China exported good worth USD 25 million while Africa's exports to China was totaled at USD 10 million. Even though China's approach towards Africa is viewed in a better light than the West, the relationship between the two continue to be influenced by China's financial generosity.

Meanwhile, African countries have smartly indulged in relations with the US, Europe, and China at the same time. The withdrawal of the West is therefore viewed by Africa in a neutral light. The actions of the West however, creates more opportunities for China.
---
Also in the news...
Regional round-ups
East and Southeast Asia This Week
China: Vice Premier discusses global challenges with US Treasury Secretary
On 18 January, China's Vice Premier Liu He and the US Secretary Janet Yellen met in Zurich and held in-depth discussions on the global and bilateral macroeconomic and financial situations. They also discussed tackling global challenges and the post-pandemic economic recovery. Xinhua Net reported: "During talks with Yellen, Liu also expressed concern over the US economic, trade and technological policies toward China and hoped that the US will pay attention to the impact of these policies on both sides."
Japan: China criticised decision to release nuclear-contaminated water
On 19 January, China's Foreign Ministry Spokesperson Wang Wenbin addressed a press briefing and reprimanded Japan for unilaterally deciding on discharging the nuclear-contaminated water. The statement was made a week after Japan announced that the water from Fukushima would start around spring or summer in 2023. The decision has garnered negative reactions within the country, as well as abroad.
New Zealand: Prime Minister Jacinda Ardern resigns
On 19 January, New Zealand Prime Minister Jacinda Ardern announced her resignation, citing burnout as the reason. Ardern took office in 2017 at age 37, making her the youngest female to become any government leader. Her five-and-a-half-year term was characterized by a global pandemic, increasing inflation, natural disasters, and mass shootings. Polls conducted in December last year, showed Ardern's rating falling to 29 per cent while her Labour party witnessed their approval slipping down to 33 per cent, the lowest since 2017. Increasing social inequality, violent crime rates, and cost of living led to increasing discontent among New Zealanders. Ardern would continue to hold her office till 7 February, after which the current Education Minister, Chris Hipkins would serve as Primer until the October general elections.
South Korea: President Yoon's signs 13 MoUs during visit to the UAE
On 15 January, South Korean President Yoon Suk-Yeol went for a four-day visit to UAE. During this visit, the countries signed 13 Memorandum of Understanding (MoU) pertaining to the defense and energy sectors. The UAE President Mohamed bin Zayed Al Nahyan had pledged to invest USD 30 billion in the South Korean arms industry, marking the success of the trip. On his visit to Barakah nuclear power plant, South Korea's first overseas nuclear power plant, President Yoon hinted at bringing further joint nuclear power projects. While, his visit to the South Korean Military Unit, Akh was marked by his controversial statement, where he compared Iran with North Korea and stated Iran is "UAE's enemy and biggest threat."
Japan: Steady interest rate despite inflation
On 18 January, the Bank of Japan (BOJ) disappointed the market by sustaining its ultra-low interest rates despite increasing inflation within the Japanese economy. The short-term interest rate in Japan is minus 0.1 per cent while no interest rate is applied on its 10-year loans. BOJ governor, Haruhiko Kuroda stated this decision would help hike salaries, even though small businesses would suffer. The exchange rate reached Yen 131.2 per USD. The Consumer Price Index has been on constant raise for the past nine months. On 19 January, inflation hit 4 per cent for the first since 1982, therefore doubting Kuroda's decision on maintaining the steady interest rate.
South Asia This Week
Sri Lanka: CARAT–2023 bilateral Naval exercise commences in Trincomalee and Colombo
On 19 January, US-Sri Lanka Bilateral Exercise, Cooperation Afloat Readiness and Training (CARAT) 2023, an annual bilateral exercise hosted by the US Pacific Fleet, kicked off at the Naval Shipyard in Trincomalee and Colombo harbour. CARAT, an annual bilateral exercise, is conducted to promote regional security cooperation, maintain and strengthen maritime partnerships, enhance maritime interoperability, and maintain a free and open Indo-Pacific region. Japan Self Defence Force and the Maldives National defence Force will join the exercise with Sri Lankan armed forces. The exercises will take place on land and at sea in Colombo, Trincomalee and Mullikullam from 21 to 26 January.
India: External Affairs Minister visits Maldives and Sri Lanka
On 18 January, India's Minister of External Affairs Dr S. Jaishankar started an official three days trip to Maldives and Sri Lanka. He first visited the Maldives, where he was received by Maldivian Foreign Minister Abdulla Shahid. The Maldives Foreign Ministry said Jaishankar and Shahid were holding official talks and witnessed the exchange of several memorandums of understanding between the two countries. Later, Jaishankar attended the ceremony of the Hanimaadhoo International Airport expansion project and met with Maldives' President Ibrahim Mohamed Solih and discussed bilateral relations between the two countries.
On 19 January, Jaishankar arrived in Sri Lanka, where he met with his counterpart Ali Sabry and discussed infrastructure, connectivity, energy, industry and health. He also discussed increasing investments from India to help Sri Lanka. On 20 January, Jaishankar met with Sri Lankan President Ranil Wickremesinghe and discussed the bilateral relations between the two countries, mainly about the debt-restructuring of Sri Lanka. Jaishankar also witnessed the High Impact Community Development Project (HICDP) signed between both countries. Jaishankar said: "India decided not to wait on others but to do what we believe is right. We extended financing assurances to the IMF to clear the way for Sri Lanka to move forward." Then he departed from Sri Lanka in the evening to India.
India: Controversial BBC documentary on Prime Minister
On 19 January, the Indian Ministry of External Affairs called the BBC documentary on Prime Minister Narendra Modi a "piece of propaganda." The documentary, "India: The Modi Question" has claimed that the UK conducted an investigation into the Gujarat 2002 riots. Official Spokesperson of the Indian External Affairs Ministry said: "Let me just make it very clear that we think this is a propaganda piece designed to push a particular discredited narrative." He added: "The bias, the lack of objectivity, and frankly a continuing colonial mindset, is blatantly visible. If anything, this film or documentary is a reflection on the agency and individuals that are peddling this narrative again," On 19 January, the UK Prime Minister defended the Indian Prime Minister and said: "The UK government's position on this has been clear and long standing and hasn't changed. Of course, we don't tolerate persecution anywhere, but I am not sure I agree at all with the characterization the honorable gentleman has put forward."
Pakistan: Islamabad and Moscow agree to sign oil and gas agreement in March
On 20 January, Pakistan and Russia decided to sign an agreement by March 2023 for the supply of Russian oil and other petroleum products at discounted rates. This decision was reached during the eighth meeting of the Inter-governmental Commission on Trade and Economic, Scientific and Technical Cooperation of Pakistan and Russia. During the meeting, they also decided to address all technical issues related to insurance, transportation and payment mechanism. Additionally, they also signed three agreements for cooperation in the customs and aviation sectors. Earlier, the Russian delegation led by Energy Minister Nikolay Shulginov met with Prime Minister Shehbaz Sharif in Lahore, where "views were exchanged on supplying oil and gas from Russia to Pakistan on a long-term basis."
Afghanistan: Russian envoy reiterates commitment to establishing peace for Afghans
On 15 January, Russian special envoy for Afghanistan Zamir Kabulov met with Acting Foreign Minister Amir Khan Muttaqi at the Russian embassy in Kabul. According to a statement from the embassy, the two sides discussed matters related to issues of regional security and problems of stabilization in Afghanistan. Additionally, the statement said that Kabulov reiterated Moscow's commitment to the support for the Afghan people "in the interests of the soonest establishment of peace and the achievement of national reconciliation."
Central Asia, Middle East and Africa This Week
Armenia: Secretary of State Blinken speaks with PM Pashinian on restarting talks with Azerbaijan
On 18 January, the State Department in a statement said that US Secretary of State Antony Blinken held a telephonic conversation with Prime Minister Nikol Pashinian to discuss the possibility of restarting bilateral talks with Azerbaijan. The statement added that Blinken has expressed concern for the worsening humanitarian situation in Nagorno-Karabakh because of the blockade of the Lachin Corridor. He also reiterated the US's commitment to supporting efforts toward a lasting peace in the region.
Israel-Palestine: Jake Sullivan meets Netanyahu and Abbas
On 19 January, the US National Security Advisor Jake Sullivan held talks with PM Netanyahu in Tel Aviv, for the first time since the new government in Israel came to power. According to Netanyahu's Office, the major points of discussion were Iran's nuclear program and the possible ways to broaden the scope of the Abraham Accords. On the same day he met Palestinian President Mahmoud Abbas. The latter appealed to the Biden administration to stop Israel from taking unilateral steps, escalating measures against Palestinians and "destroying the remaining chances of achieving peace and stability in the region."
Israel-Palestine: Jordan envoy stopped from entering the Al-Aqsa Mosque
On 17 January, Jordan summoned the Israeli ambassador and handed over a strongly-worded letter protesting the obstruction of Jordanian ambassador's entry into Al-Aqsa Mosque in Jerusalem. The Jordanian Foreign Ministry in the letter, 'reminded' the Israeli government that the Jordan-run Jerusalem Waqf Department is the exclusive authority supervising the Al-Aqsa holy sites located in Jerusalem. Ministry's spokesperson Sinan Majali said that "Israel, as an occupying power, must adhere to its obligations under international law and the international humanitarian law towards the occupied city of Jerusalem and its sanctities, especially the holy Al-Aqsa Mosque."
South Africa: SANDF announces military drills with China and Russia
On 19 January, South Africa's military announced that it will hold joint military drills with China and Russia next month. South African National Defence Force (SANDF) said that the 10 days drill aims to share operational skills and knowledge. This will be the second similar military drill, while the first was in November 2019. The SANDF said: "This years' exercise will see over 350 SANDF personnel from various arms of services and divisions participating."
Sierra Leone: President signs Gender Equality Act into law
On 19 January, Sierra Leone passed the Gender Equality and Women's Empowerment Act that ensures 30 per cent of the workforce in public and private jobs are women. President Julius Maada Bio signed the bill into a law and said: "For so long we haven't been fair to you." Under this law, women will be entitled to at least 14 weeks of maternity leave instead of the previous 12 weeks, and equal pay, training and treatment. Any employer found violating the law could attract a fine amounting to USD 2,500 and a breach of the credit fairness rules by financial institutions could attract prison sentences of at least three years.
The US-Africa: Treasury secretary begins 10-day tour of Africa
On 20 January, United States Secretary of the Treasury Janet Yellen commenced a 10-day visit to Africa in Senegal, to highlight US commitment to enhancing ties with Africa. Voice of America quoted Yellen: "The United States is all in on Africa, and all in with Africa. And our engagement is not transactional. It's not for show. And it's not for the short term." Yellen met President Senegal Macky Sall wherein she emphasised "the need for enhanced energy access and sustainable infrastructure investment to boost economic growth and prosperity." In a meeting with the Minister of Finance and Budget Mamadou Moustapha Bâ and discussed "how to build a more resilient global economy in the face of overlapping shocks."
Europe and The Americas This Week
Czech Republic: Petr Pavel wins the first round of presidential elections
On 14 January, General Petr Pavel won in the first round of the Czech presidential elections with 35.39 per cent of the total votes. Pavel defeated Andrej Babis who got 35 per cent of the votes. Pavel, a former NATO military committee chairman said: "It's such a close result that I can already see the hard work for us ahead of the second round." Babis said that he was "delighted" with the results and congratulated Pavel but then went on to criticize him saying: "I don't understand why he's running." The two will now move on to the second round of elections as none of the candidates received a majority of votes.
Europe: Ursula von der Leyen introduces the 'Green Deal Industrial Plan' at Davos 2023
On 17 January, European Commission President Ursula von der Leyen introduced the EU's Green Deal Industrial Plan' at the World Economic Forum (WEF) Davos 2023. According to Von der Leyen, the Plan aims at making "Europe the home of cleantech and industrial innovation on the road to net zero." The plan has four pillars, first is the regulatory environment ensuring efficient speed and access to reach net zero. The second pillar is increasing investments and financing of clean-technology production to keep the European market attractive and competitive. Third, the development of skills ensures a smooth transition and the fourth pillar is to support fair and open trade of clean technology for the benefit of all. Von der Leyen added that the EU would take up various policies and initiatives under the four pillars and existing initiatives to ensure an efficient implementation of the Plan.
The US: Week of layoffs by big tech companies
On 18 January, Microsoft laid of 10,000 of its professionals, equivalent to 5 per cent of it work force. On 20 January, Google also fired 12,000 of its employees. The companies have cited low interest rate regime and re-calibrating thier supply chain networks. According to Reuters, the objective was to create high density offices and tackle inflation. Sundar Pichai CEO of Alphabet and Google said: "These are important moments to sharpen our focus, reengineer our cost base, and direct our talent and capital to our highest priorities.
IMF: Staff report cautions on contraction in global output due to 'fragmentation'
On 15 January, IMF in its staff report indicated that severe fragmentation of the global economy after decades of increasing economic integration could reduce global economic output by up to 7 per cent, but the losses could reach 8-12 per cent in some countries, if technology is also decoupled. IMF said even limited fragmentation could shave 0.2 per cent off of global GDP, but said more work was needed to assess the estimated costs to the international monetary system and the global financial safety net (GFSN). Various factors ascribed to contraction were restriction on migration, reduced capital flows, pandemic and geopolitical tensions. It could also weaken the ability of the global community to support countries in crisis and complicate the resolution of future sovereign debt crises.
Argentina: Argentina said to buy back foreign debt bonds
On 18 January, Argentinian Economy Minister Sergio Massa said that Argentina will be buying back overseas bonds worth around USD one billion to better its debt profile. Massa added that he will help Argentina increase its access to capital markets to help combat rising inflation, restore foreign exchange reserves and boost Argentine Peso (ARS). He said that they will buy dollar-denominated sovereign notes that will mature in 2029 and 2030.
---
About the Authors
Rashmi Ramesh, Akriti Sharma, and Ankit Singh are PhD scholars in the School of Conflict and Security Studies at the National Institute of Advanced Studies. Avishka Ashok, Padmashree Anandhan, Anu Maria Joseph, Apoorva Sudhakar, and Sethuraman Nadarajan are Research Associates at NIAS. Bhoomika Sesharaj, Madhura Mahesh and Sayani Rana are Research Interns at NIAS.