Photo Source: AFP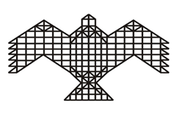 NIAS Course on Global Politics
National Institute of Advanced Studies (NIAS)
Indian Institute of Science Campus, Bangalore
For any further information or to subscribe to GP alerts send an email to subachandran@nias.res.in
NIAS AFRICA WEEKLY
IN FOCUS | Chinese Foreign Minister's visit to Africa
Africa Weekly #47 & 48, Vol. 2, No. 4 & 5
24 January 2023
IN FOCUS
Africa: Chinese foreign minister's visit to Africa
Even though China's approach towards Africa is viewed in a better light than the West, the relationship between the two continue to be influenced by China's financial generosity.
By Avishka Ashok
What happened?
On 16 January, China's new Foreign Minister Qin Gang completed his week-long visit to Ethiopia, Gabon, Benin, Angola and Egypt. Qin also visited the African Union headquarters and the League of Arab States. During his first stop in Ethiopia, Qin said: "Africa should be a big stage for the international cooperation, not an arena for major-force rivalry."

In Ethiopia, Qin Gang met with Prime Minister Abiy Ahmed and signed an MoU to enhance political and economic cooperation. He also inaugurated the new headquarters for the African Centre for Disease Control in Addis Ababa. Qin met with the Chairman of the African Union Commission Moussa Faki Mahamat and held the 8th China-African Union strategic dialogue.

Meeting the Gabonese President Ali Bongo Ondimba, Qin promised to help Gabon pursue high-quality cooperation through the Belt and Road Initiative. Upon meeting Beninese President Patrice Talon, Qin pledged to encourage Chinese investments in the country and requested the safety of Chinese nationals in Benin.

Qin also celebrated the 40th anniversary of diplomatic relations with Angola when he met with President Joao Lourenco. In Egypt, Qin discussed regional issues, the Sino-Egyptian relations and promised to help Egypt's tourism sector. While meeting the Arab League Secretary-General Ahmed Aboul-Gheit, Qin expressed hopes for a peaceful and development-driven Middle East.

What is the background?
First, China's long-term relations with Africa. Foreign Minister Qin Gang's visit continues the 33 years-long practice of visiting African countries at the beginning of each year. The visit signifies the importance given to the continent and the recognition of Africa's role in China becoming a part of the United Nations General Assembly and the Security Council in 1971. China also takes extra efforts to visit all kinds of countries, regardless of the size of their economy or their importance in the world order. The only requirement is African countries' participation in the Forum on China-Africa Cooperation and the Belt and Road Initiative. However, on a practical level, the visits are strategic and are meant to deepen China's investments in Africa.

Second, the geography of Qin's visits. The Foreign Minister's visit to Gabon and Benin was unexpected. The visit is aimed at further enhancing China's cooperation in French-speaking Western and Central Africa countries. Through the visits, it is expected that China might be looking to expand its relations with the Francophonic African countries. However, the 2023 visit to Africa did not pay attention to Southern Africa.

Third, expanding economic cooperation. China's engagement with Africa increased substantially in the later half of the 1990s and picked up in the 2000s. Since 2010, China has consecutively remained to be Africa's top trading partner. In 2022, the China-Africa bilateral trade broke the record, yet again, marking an 11 per cent increase since 2021. The trade is valued at USD 282 billion. The countries have come a long way since 2010, when China first become the largest trading partner, recording bilateral trade worth USD 114.81 billion. China has since accessed Africa's geographic location, oil, rare-earths, natural resources and raw materials. For Africa, China provides an easy opportunity to access unconditional soft loans, cheap products, and funding for peacekeeping missions.

Fourth, strategic areas of cooperation. China's relations with Africa are not limited to trade and infrastructure. African countries have been expanding their cooperation with China along diverse fields such as health, education, telecommunication, space, science and technology, and more. Djibouti is the latest country to extend cooperation with China on space after Hong Kong Aerospace Technology Group approved plans to build USD one billion spaceport in the country. On the maritime front, China has been a key player in building African port infrastructure and conducting counterpiracy exercises. Africa is an essential part of China's Maritime Silk Route.

Fifth, debt crisis and confidence building. According to the Chinese Loans to Africa Database, China's financial institutions have loaned almost USD 160 billion to African countries between 2000 and 2020. Most countries have been unable to pay the loans back. Qin's visit to Angola is also seen as an attempt to win back the country which has been distancing itself from China while approaching other powers to balance its relations. Over 40 per cent of Angola's debts are owed to China. Qin announced a partial forgiveness of Ethiopia's USD 13.7 billion debt. China rejected the principle of debt trap and reiterated that the country had previously signed agreements with 19 African countries to reduce the debt burden.

What does it mean?
There is an upward trend in the China-Africa relations, despite the consecutive imbalance in trade. In 2018, Xi Jinping pledged to change the nature of trade with Africa. In September 2022, China exported good worth USD 25 million while Africa's exports to China was totaled at USD 10 million. Even though China's approach towards Africa is viewed in a better light than the West, the relationship between the two continue to be influenced by China's financial generosity.

Meanwhile, African countries have smartly indulged in relations with the US, Europe, and China at the same time. The withdrawal of the West is therefore viewed by Africa in a neutral light. The actions of the West however, creates more opportunities for China.
(Note: This commentary has been previously published in The World This Week.)
AFRICA IN BRIEF
11 January 2023 - 24 January 2023
by Apoorva Sudhakar and Anu Maria Joseph
ETHIOPIA
Amhara forces withdraw from Tigray; Tigrayan forces begin disarmament
On 12 January, the Ethiopian National Defence Force said the Amhara regional special force had withdrawn from Tigray, as per the ceasefire signed in November 2022. Further, as per the ceasefire, the Tigrayan forces also began handing over their weapons on 11 January. The developments come after Eritrean forces reportedly started withdrawing from Tigray in December 2022. ("Amhara forces withdraw from northern Ethiopia's Tigray region," Al Jazeera, 13 January 2023)
France and Germany call for war crime justice
On 13 January, French and German foreign ministers during their meeting with Prime Minister Abiy Ahmed in Addis Ababa said that there can be no reconciliation in Ethiopia without justice.They discussed the progress of the peace agreement which was signed early November and called for the establishment of a transitional justice mechanism for the atrocities committed during the conflict. Meanwhile, Ethiopian Foreign Minister Demeke Mekonnen said that the government will ensure the justice to be served. On the same day, Ethiopian Defence Force said that Amhara Allied Forces have started withdrawing its troops from major towns in Tigray. ("France, Germany push for Ethiopia war crimes justice," BBC, 13 January 2023)
SOMALIA
At least 26 people killed in al Shabab attack
On 17 January, Somali authorities said that at least 26 people were killed and many were injured following an attack at a military base in Hawadley town in Shabelle region. The Al Shabab militant group has claimed the attack. Five government soldiers and 21 al Shabab militants were among the dead. This comes days after the Somali army captured a strategic port of Haradhere, which was held by al Shabab for 15 years. (Emmanuel Igunza, "Five soldiers among 26 killed in Somalia attack," BBC, 17 January 2023)
Deady siege of government building ends
On 22 January, commandos ended a five-hour siege of a municipal government building by al-Shabab militants in Mogadishu. The Information Ministry said six militants were shot dead and all government staff were rescued from the building. Meanwhile, an al Shabaab spokesperson said the attack claimed the lives of "34 apostates." According to a state-run news agency, the government termed the attack "senseless" and said the violence shows why "it is necessary to completely eliminate" the group. On the same day, the US military said that nearly 30 al-Shabab militants were killed in a US air strike that assists the Somali forces. The US Africa Command said that the airstrike came as the militants attacked an army base killing seven soldiers the previous week. It stated: "US Africa Command's forces will continue training, advising and equipping partner forces to help give them the tools they need to defeat al-Shabab, the largest and most deadly al-Qaeda network in the world." (Abdi Dahir, "Somali forces end deadly siege by al-Shabab militants," BBC, 23 January 2023; "Al-Shabab: US air strike in Somalia 'kills 30 militants'," BBC, 22 January 2022)
DEMOCRATIC REPUBLIC OF THE CONGO
M23 asks EAC to ensure all armed groups surrender arms
On 12 January, the M23 rebels, following a meeting with mediator Uhuru Kenyatta, asked the East African Community (EAC) to guarantee that all armed groups would give up their arms. Following the meeting, the EAC released a statement: "The leaders of the M23 urged (former) president Kenyatta to assist in assuring there's safety in the DRC and that citizens' rights are upheld and recognised." Apart from laying down arms, the M23 also called on the EAC to "cease any fighting or attack on the M23, and seek resolution of the conflict through peaceful means." (Lenin Ndebele, "M23 rebels ask regional body to guarantee that all armed groups in eastern DRC will lay down arms," News24, 13 January 2023)
At least 10 killed in bomb blast in Kasindi
On 15 January, an army spokesperson said 10 people had been killed and 39 injured in a bomb blast in a Protestant church in Kasindi city along the Ugandan border. The spokesperson suspected that the Allied Democratic Forces (ADF), affiliated to the Islamic State, carried out the attack. Following this, the IS claimed responsibility on the same day. Meanwhile, Congolese and Ugandan forces continue their joint operations that were launched in November 2021, against the ADF. ("Several killed in DR Congo church bomb attack," Al Jazeera, 15 January 2023)
M23 has not withdrawn, says President
On 17 January, President Felix Tshisekedi said that despite international pressure, the M23 rebel group had not completely withdrawn from territories it captured in the east. Al Jazeera quoted Tshisekedi's remarks on M23 at the World Economic Forum: "They pretend to move, they act like they are moving, but they're not. They're simply moving around, redeploying elsewhere, and they stay in the towns that they have captured." Meanwhile, an M23 spokesperson accused the government of supplying arms to other groups and said: "President Tshisekedi has only this to say. It is the government that does not respect the ceasefire…" ("DRC president says M23 rebels yet to withdraw as agreed," Al Jazeera, 18 January 2023)
EQUATORIAL GUINEA
Dissident dies in prison while serving 60-year sentence
On 16 January, dissident Julio Obama Mefuman's group, the Movement for the Liberation of the Third Equatorial Guinea (MLGE3R) said he had died in prison while he was serving a 60-year jail sentence. The MLGE3R accused the government of torture. The Spanish Foreign Ministry confirmed Mefuman's death as he was also a citizen of Spain. Meanwhile, the head of Equatorial Guinea's only authorised opposition party, the Convergence for Social Democracy, suggested that an international inquiry be held "to clarify what happened and ensure that all prisoners have the right to family visits." ("Equatorial Guinea dissident Obama Mefuman dies in prison," Al Jazeera, 17 January 2023)
BENIN
Pro-government parties secure majority
On 12 January, the constitutional court said parties supporting the current government under President Patrice Talon had secured a majority in the parliament by winning 81 of the 109 seats, with a 37.79 per cent voter turnout. This comes after the opposition was allowed to run for the elections four years after they were disallowed in 2016. The constitutional court said the opposition secured 28 seats. Prior to the results, the opposition party leader claimed the elections were rigged with "flagrant" ballot box stuffing, rigging and vote buying by the two pro-government parties. ("Benin's ruling coalition won election, constitutional court says," France24, 13 January2023)
ESWATINI
Murder of activist sparks outrage
On 23 January, BBC reported that human rights activists and opposition groups were expressing their anger on social media over the killing of Thulani Maseko on 22 January. Maseko was shot dead in his living room by unidentified gunmen. The Secretary General of Amnesty International, and the UN Special Rapporteur on Freedom of Association condemned the murder. Meanwhile, a government spokesperson rejected the "insinuation" that the government was involved in the killing. The BBC referred to a South African broadcast that quoted the spokesperson: "That is a far-fetched reality and statement. The government takes every life very seriously including the life of Thulani Maseko... This insinuation is rejected as it is being projected by those who are actually jumping all investigative mechanism that we have put in place." ("Fury after Eswatini activist is gunned down at home," BBC, 23 January 2023)
BURKINA FASO
Abducted women freed by military
On 20 January, the state television reported that soldiers had rescued 62 women and four infants abducted outside a village near Arbinda town between 12 and 13 January. The news report quoted security sources who said the abducted women and children were found 200 kilometres away in the Tougouri region. ("Military frees abducted women and children in Burkina Faso," France24, 20 January 2023)
Government asks French troops to exit within a month
On 24 January, a government spokesperson confirmed that the military government had asked the French troops present in Burkina Faso to leave within a month. The confirmation came after the state media reported on 22 January, that the government had terminated a 2018 agreement with France to fight armed groups in Burkina Faso. However, the spokesperson said: "This is not the end of diplomatic relations between Burkina Faso and France." This termination is normal and is foreseen in the terms of the agreement." ("Burkina Faso confirms it has ended French military accord," Al Jazeera, 23 January 2023)
SIERRA LEONE
President signs Gender Equality Act into law
On 19 January, Sierra Leone passed the Gender Equality and Women's Empowerment Act that ensures 30 per cent of the workforce in public and private jobs are women. President Julius Maada Bio signed the bill into a law and said: "For so long we haven't been fair to you." Under this law, women will be entitled to at least 14 weeks of maternity leave instead of the previous 12 weeks, and equal pay, training and treatment. Any employer found violating the law could attract a fine amounting to USD 2,500 and a breach of the credit fairness rules by financial institutions could attract prison sentences of at least three years. ("Sierra Leone passes landmark law on women's rights," BBC, 20 January 2023)
INTERNATIONAL
Former French president criticises Wagner Group's presence in Mali
On 18 January, France24 and RFI interviewed former French President François Hollande, marking ten years of the beginning of France's military operations in Mali through Operation Serval. Hollande expressed his disappointment that the Wagner Group had convinced the Malian people that it would protect them better than the French. Terming the Wagner Group "neo-colonialists" Holldande said that since the Group's arrival in Mali, the security situation worsened. Similar to France's withdrawal from Mali in 2022, the French forces had also withdrawn from the Central African Republic in 2016 and the CAR President reportedly requested the Group to intervene. Hollande defended France's withdrawal and asked: "Would the presence of France have dissuaded him? I'm not sure." ("France's ex-president Hollande: Wagner Group operating as 'neo-colonialists' in Mali," France24, 18 January 2023)
South Africa: SANDF announces military drills with China and Russia
On 19 January, South Africa's military announced that it will hold joint military drills with China and Russia next month. South African National Defence Force (SANDF) said that the 10 days drill aims to share operational skills and knowledge. This will be the second similar military drill, while the first was in November 2019. The SANDF said: "This years' exercise will see over 350 SANDF personnel from various arms of services and divisions participating." ("South Africa to hold military drills with Russia, China," BBC, 19 January 2023)
The US-Africa: Treasury secretary begins 10-day tour of Africa
On 20 January, United States Secretary of the Treasury Janet Yellen commenced a 10-day visit to Africa in Senegal, to highlight US commitment to enhancing ties with Africa. Voice of America quoted Yellen: "The United States is all in on Africa, and all in with Africa. And our engagement is not transactional. It's not for show. And it's not for the short term." Yellen met President Senegal Macky Sall wherein she emphasised "the need for enhanced energy access and sustainable infrastructure investment to boost economic growth and prosperity." In a meeting with the Minister of Finance and Budget Mamadou Moustapha Bâ and discussed "how to build a more resilient global economy in the face of overlapping shocks." (Annika Hammerschlag, "US Treasury Secretary Yellen Kicks Off Africa Tour in Senegal," Voice of America, 21 January 2023)
Russian Foreign Minister arrives in South Africa
On 23 January, Russia's Foreign Minister Sergei Lavrov, during a visit to Pretoria, said Moscow had shared all information on a proposed military drill between Russia, China and South Africa. Lavrov met South Africa' Foreign Minister Naledi Pandor; amid the US criticism of the military drill , Pandor termed it "a natural course of relations." The leader of South Africa's main opposition party Democratic Alliance (DA) said Russia has expanded into Africa through "elite capture" wherein leaders are trapped in "long-term patronage schemes." ("Russia's Lavrov defends naval drills with S Africa during visit," Al Jazeera, 23 January 2023)
---
About the authors
Avishka Ashok and Apoorva Sudhakar are Research Associates at the National Institute of Advanced Studies, Bangalore. Anu Maria Joseph is a Research Assistant at NIAS.