Photo Source: BBC/North Korea State Media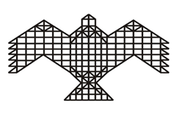 NIAS Course on Global Politics
National Institute of Advanced Studies (NIAS)
Indian Institute of Science Campus, Bangalore
For any further information or to subscribe to GP alerts send an email to subachandran@nias.res.in
2022: The World This Year
North Korea: Missile Tests Galore
TWTW#196, 31 December 2022, Vol. 4, No. 45
What happened?
North Korea fastened its missile capabilities tests in 2022, majority being cruise and ballistic missiles, but Pyongyang had also tested surface to air and hypersonic missiles. Starting from 4 January onwards, DPRK carried out large number of missiles launches, which forced the US to impose sanctions against five North Korean nationals. On 13 January, the Chinese Foreign Ministry also stated that 'willful sanctions do not help in resolving the Korean Peninsula concerns but only worsens the confrontations.' On 30 January, the testing of Hwasong-12, intermediate range missile caught attention as the regime reinvigorated this after five years.
In April, North Korean leader affirmed that he intends to augment his country's nuclear arsenal at the "highest possible" pace. In September, North Korea has also brought in a new law which affirms that DPRK is an irreversible nuclear weapon state and also tested their first hypersonic missile, which has the capacity of carrying payload that can glide at speed more than five times the speed of sound.
On 4 October, North Korea responded to US Vice President Kamala Harris' four-day visit to the demilitarized region in South Korea by firing 'new type ground-to-ground intermediate range ballistic missile' over Japan's territory. On 2 November, North Korea hit record levels by launching 23 missiles in a single day and on 17 November claimed to have tested Hwasong-17 (county's most advanced ICBM).
What is the background?
First, ramping up missile tests. The year 2022 alone accounts for more than quarter of the total tests recorded (more than 90 missiles), carried out by DPRK and 'has set daily, monthly and yearly records.' When looked into threat perception aspect, the major concern is that word 'test' is no longer suitable to describe North Korea's missile launches as the security concerns of neighboring countries are spiraling and has given rise to arms race in Asia. The range categorization of missile tests carried out in 2022 shows that DPRK has opted for increased testing of short, medium and intermediate range ballistic missiles alongside ample cruise missiles. Till now, DPRK has been using liquid fuels for its ICBMs but on 16 December it has tested "high-thrust solid fuel motor" for longer range ballistic missiles and gives impetus for developing a new-type strategic weapon. This advancement in technology empowers North Korea in shortening the preparation time required for missile launches which could enhance scope for surprise attacks and minimize the countermeasures from enemy countries.
Second, military exercises of South Korea and others. North Korea termed the military drills as 'provocative'. Seoul is enhancing its ballistic missile capabilities to respond to North Korea's nuclear and missile programs. North Korean state media claimed that missiles tested are of new design and were deployed to 'send strong warning to the enemies.' Japan, US and ROK undertook trilateral anti-submarine drills which were reinitiated after five years. North Korea is seriously concerned by the increase in number of naval ships involved in the joint exercises in the east cost of the Korean Peninsula (especially presence of USS Ronald Reagan) which is a nuclear-powered aircraft carrier. This year's Hoguk military exercises of South Korea saw larger participation of the US troops which simmered more tension between both Koreas. Russia and China have vouched for the implementation of 'freeze-for-freeze' proposal but was sidelined by the US, terming that would 'reward the DPRK for bad behavior' and lacks the reason to consider after its renewed missile tests. The US Ambassador to the UN censured the council's inability for not holding North Korea accountable for its missile maneuvers and implicitly referred to Russia and China's inaction in this matter in reaching consensus.
Third, shifts in North Korea's nuclear posture. DPRK passed a new law which affirms that North Korea is an "irreversible nuclear- weapon state." The new law asserts that "North Korea would never agree to giving up their nuclear weapons or accept denuclearization in upcoming negotiations." This confirms that the country views nuclear deterrent as crucial requirement for safeguarding its regime. This clause specifies that North Korea would use nuclear weapons if there are any decapitation attempts to bring change in North Korea's regime as the recent US and South Korea joint exercises have stipulated this as their major objective. The law also contains statements which mention the use of nuclear weapons against non-nuclear weapon state and considering options of preemptive nuclear strike if deterrence fails. The new law justifies the reasons for building and testing new types of missiles with capabilities of carrying nuclear warheads up to 15,000 kilometers.
Fourth, North Korea's renewed signaling to hostile states. Through augmenting its missile tests, DPRK has created significant escalation in the Pacific region for its immediate neighbors South Korea and Japan. The resurgence of North Korea's missile launches can be viewed in compliance to US' diminished focus on the region's security. North Korea has portrayed that it is determined to act aggressively against evading the air defense systems from ROK and have therefore cited the reasons for developing short range hypersonic glide vehicles. Pyongyang is determined to match US and Russia's capability of building a solid fuel ICBMs. Also, North Korea is showcasing its renewed missile capabilities at a time where they are diplomatically isolated and is willing to export missile technology as the country inching towards facing severe economic stagnation.
Fifth, North Korea and broader geopolitical rivalry. DPRK is effectively driving wedges between the US and its regional allies by accelerating their development of tactical nuclear weapons and ballistic missiles. Russia and China's unilateral rationalization of DPRK's missile tests as a response to US' military exercises with South Korea and Japan has given impetus to great power competition. Moscow and Beijing are implicitly providing scope for lack of consensus at UN Security Council for carrying out new sanctions against North Korea which raises many critical questions. North Korea appears to have clandestinely bandwagon with China and Russia to challenge the US presence in the region.
---
About the author
Janardhan G is a Postgraduate Scholar at the Manipal Academy of Higher Education.