Photo Source: United Nations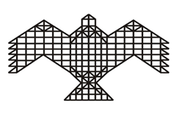 NIAS Course on Global Politics
National Institute of Advanced Studies (NIAS)
Indian Institute of Science Campus, Bangalore
For any further information or to subscribe to GP alerts send an email to subachandran@nias.res.in
2023: The World This Year
Africa: Despite the elections, democratic backslide will continue 
TWTW#200, 29 January 2023, Vol. 5, No. 4
Africa: Despite the elections, democratic backslide will continue
Africa's political landscape in 2022: A recap
Amid the ongoing sweeping political changes in Africa, the continent has 24 elections scheduled for 2023. These elections, some unlikely to take place, will highlight the state of democracy or its lack thereof in Africa.
In 2022, Africa's landscape was a mix of strengthening political processes in some regions while other regions witnessed a backsliding of the same. In the Horn of Africa, Kenya's elections witnessed a breakaway from its violent electoral past; in Sudan, the military government and civilian leaders signed an agreement to end a political crisis linked to the October 2021 coup; Somalia, through its indirect voting system, witnessed a change of a government when Hassan Sheikh Mohamud took charge as president, after presidential elections were delayed for 15 months.
However, fair political processes and democracy took a backseat in North Africa's Tunisia, Libya, and Chad. In Tunisia, President Kais Saied consolidated his power by rewriting the constitution and a gradual power grab over institutions including the judiciary. In Libya, a lack of consensus between two rival governing authorities over the presidential and parliamentary elections fuelled the political stalemate. In Chad, the military government extended the transition period for two years until 2024. West Africa observed similar trends wherein Burkina Faso witnessed a coup in January 2022 and another one in September 2022. In Guinea Bissau and The Gambia, the governments foiled coup attempts in February and December, respectively. In Nigeria, as election campaigns kicked off, the number of attacks on the Independent National Electoral Commission's (INEC) facilities increased.
With these ongoing changes and 24 elections scheduled across the continent - presidential, parliamentary or local - 2023 is going to be a year of elections for Africa. The continent, with its recent record of coups and attempted coups since 2020 has experienced the weakness of democracies in some regions, whereas in other regions of Africa, an increased clampdown on dissent and opposition has characterised the political situation. Amidst this, the major elections to watch in 2023 include presidential elections in Nigeria, the Democratic Republic of the Congo, Libya, Sudan, South Sudan, Sierra Leone and Zimbabwe, and parliamentary elections in Libya, Sierra Leone and Mali.
Election trends to watch in 2023
First, major presidential elections take the limelight. Africa will witness presidential elections in countries which have been undergoing problems like armed violence and insecurity, corruption and inflation, namely Nigeria, DRC, and Zimbabwe. In Nigeria, one among Africa's richest economies, months leading to the polls in February, have witnessed attacks against electoral commission offices and an increased number of kidnappings and armed violence against civilians. The election commission warned that continuing attacks may lead to postponement of polls, but later clarified that polls would be held as scheduled. In DRC, the debate around insecurity in the east, anti-Rwanda rhetoric, and the fallout of President Tshisekedi from his predecessor will shape the elections. Similarly, in Libya which has presidential polls and parliamentary polls scheduled, the differences between the two parallel governments, lack of consensus on polling structure may lead to another postponement of the polls which have been delayed since 2021.
Second, the unlikely elections or change in countries under military rule. The Electoral Institute for Sustainable Democracy in Africa (EISA) outlines that Sudan will be holding its presidential, national assembly and local elections in 2023; Mali will have its local, House of Representative and Senate elections; Guinea will have its local elections. As these countries, which have been under military rule since coups took precedence in West Africa, have elections scheduled for 2023, the debate around the state of democracy in Africa is likely to continue. The question arises whether countries will live up to the military governments' promise of transition to civilian rule through elections. Given the history of military rule in Africa, it is unlikely that elections will be held in a free and fair manner. Therefore, the scheduled elections in these countries are likely to get postponed, cancelled, or marred by political violence.
Third, volatility in electoral campaigns and results. Among the countries holding elections, Zimbabwe is reeling from the impact of replacing long-time dictator Robert Mugabe in 2017, wherein his successor President Emmerson Mnangagwa has increased restrictions on opposition groups; Mnangagwa belongs to the Zimbabwe African National Union-Patriotic Front (ZANU-PF) which has been in power since Zimbabwe's independence 1980 and is known for its contribution to political violence. Meanwhile, election results disputed by opposition parties in most African countries have previously led to violence. Despite Kenya's successful breakaway from its violent electoral past in 2022, peaceful democratic transitions in 2023 seem unlikely given the highly charged political landscape in major countries.
Fourth, setting the stage for 2024. Africa has major elections scheduled for 2024 in South Africa, Chad, Mali. The developments in 2023, whether South Africa's ANC will address its internal divide, whether Mali will hold its Senate and House of Representative elections, or whether Chad's military government will pave the way for a smooth civilian transition will set the stage for 2024. The developments in these countries in the last few years have only indicated a deteriorating political scenario.
The uncertainties are likely to continue in 2023 and therefore, place 2024 as an equally charged year of elections.