Photo Source: The Indian Express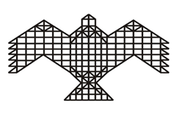 NIAS Course on Global Politics
National Institute of Advanced Studies (NIAS)
Indian Institute of Science Campus, Bangalore
For any further information or to subscribe to GP alerts send an email to subachandran@nias.res.in
2023: The World This Year
Brazil: Managing Bolsonaro's legacy
TWTW#200, 29 Jannuary 2023, Vol. 5, No. 4
Brazil: Managing Bolsonaro's legacy
On 8 January, Brazil witnessed a mass protest by supporters of far-right former President Jair Bolsonaro, who stormed into the Supreme Federal Court, the National Congress building and the Planalto Presidential Palace in the Three Powers Plaza. Protesters contested the results of the 30 October 2022 elections in which Lula da Silva defeated Bolsonaro. Jair Bolsonaro challenged the legitimacy of Brazil's electoral process in the bitterly contested election.
First, the return of Lula. Brazil's leadership comes down predominately on two men: Jair Bolsonaro and Lula da Silva, with the voters, divided between them. In the early 2000s, Lula became Brazil's first working-class President. In addition, his administration implemented special measures for low-income families, and the economy was booming. Brazil experienced a recession after 2013, with rising unemployment and inflation. In 2017 Lula was convicted of corruption. However, the last decade in Brazil was a "lost decade" because the economy did not grow due to political insecurity, corruption, and scandals. Jair Bolsonaro ran for President against Lula in 2018 and won. Bolsonaro was considered an anti-system candidate fighting corruption. However, his environmental record is dismal, with deforestation accelerating under his watch and accusations of weakening governmental institutions to benefit private groups that backed Bolsonaro.
Second, the Bolsonaro challenge for the new government. Before the 2022 election, Bolsonaro repeatedly stated that electronic voting machines are vulnerable and after their defeat, he and his supporters questioned the outcome, even though there is no evidence of fraud. His supporters viewed Lula as a communist who would establish a communist dictatorship. Supporters of Bolsonaro have also called for military intervention, citing Brazil's recent history of military dictatorship in the 1960s, which lasted 21 years; it is a combination of far-right tactics and imagery of military history. The issue extends beyond left versus right and is about those who take out their wrath on the symbols of Brazilian democracy because they refuse to accept the results of an election when they are inconvenient to them. However, the crucial concern here is: Why do people willing to tolerate military rule? The remnants of governmentality are apparent, allowing citizens to act in place of the state.
Third, the problems of governance. For Lula, the range of issues the government expected to deal with during the following few years had grown while its capacity to address them had decreased. It is reasonable to infer that his governability has declined. The complexity of the government's problems and the excessive expectations of its citizens is also a result of the hostility that various factions have shown toward the government. At this time, it's uncertain how Lula will proceed and maintain a normal presidency. The Brazilian military may begin to obstruct Lula's incoming administration in various ways. Before, an election was cast, an episode where it seemed the police were trying to keep Lula's supporters from voting. As Lula cracks down on the rioters of 8 January, similar disruptions might become more frequent.
There is less likelihood of a military coup being established. The situation could worsen due to Lula's lack of command and control over the security forces. Because of how closely interwoven the military is with the rest of society, a partial buy can still lead to instability. Economic and political problems are causing individuals to flee, and the number of countries exporting citizens to the U.S. has increased. The border is a huge political football altogether. Historically, Brazil has been a country where civilians have not had access to firearms. As a result of the Bolsonaro administration's decision to permit Brazilians to own guns, which has led to an increase of 300,000 weapons in their hands to more than a million in less than four years, there may be more severe violence in the future.
Fourth, the challenge of economy. Brazil's economy grew at a 4.5 per cent average annual rate, asserting its independence as a global player, and 20 million Brazilians were pulled out of poverty as a result of social welfare initiatives. The president-elect has also stated that he will increase the size of the Brazilian state, which substantially shrank during Bolsonaro's four years in office. With the formation of up to ten new ministries, Lula's team aims to not only grow into new areas and untangle some tasks that were merged under the Bolsonaro administration but also to reward allies who supported his campaign. The Lula administration also anticipated putting a renewed emphasis on increased social expenditure and giving state-run businesses like Petrobras more influence after they were depleted under Bolsonaro. While these state organizations can perform vital duties, they were also prime candidates for corruption, which has affected Lula and his Worker's Party as well as other groups throughout the political spectrum.
Before and throughout the presidential campaign, electoral disinformation was propagated due to lax enforcement of rules by social media platforms. President Lula should uphold fundamental liberties including judicial independence, openness, and free expression and demonstrate how democracy can advance fundamental human rights to education, safety, and health. In addition, his administration must address issues of institutional racism, abuse by the police, environmental degradation, and food security that were exacerbated under the Bolsonaro administration. Brazil is one of the countries with the greatest levels of wealth disparity in the world. Another major ongoing issue affecting human rights is gender-based violence, especially violence against the LGBT community. The Lula government must make national human rights protection initiatives stronger and more dependable. If the federal government summons the federal troops to act quickly, they will be able to restrain the demonstrators; however, if it takes a long time, there may be significant damage to both private and public property as well as significant street violence.