Photo Source: DW/PascalLossigno/Reuters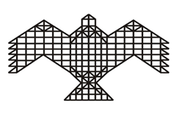 NIAS Course on Global Politics
National Institute of Advanced Studies (NIAS)
Indian Institute of Science Campus, Bangalore
For any further information or to subscribe to GP alerts send an email to subachandran@nias.res.in
France Presidential Elections 2022
The rise of Marine Le Pen
In the 2022 election, while the net result has been similar to that of the previous, the numbers indicate a different story.
A notable aspect of 2022 France election was the rise of right-wing parties in terms of vote share. This election saw not one but two far-right parties gain ground with the electorate. Eric Zemmour and Marine Le Pen representing the far-right received around 30 per cent of the votes in the first round of polling.
Contextualizing Le Pen's gradual rise
Rassemblement National was founded by Marine Le Pen's father Jean-Marie Louis Le Pen in 1972. The party was perceived as racist and anti-Semitic. When Marine Le Pen took over from her father, she rebranded it. Though she is more moderate than Jean-Marie, she continues to be far-right in her views.
Le Pen first competed in the presidential elections in 2012, against the incumbent, Nicolas Sarkozy, and the Socialist candidate, François Hollande. Though she could not reach the second round, she finished third with 18 per cent of the vote share. These were the best numbers National Front had ever won in the French presidential elections, even more than when her father earned a place in the runoff in 2002, against Jacques Chirac.
In 2017, Le Pen finished second to Emmanuel Macron. Just before the second round of the 2017 elections, thousands of internal emails from the Macron campaign were leaked, but that could not effectively dent Macron's win. In the second round, Macron got 66.10 per cent of the votes, to Marine Le Pen's 33.90 per cent.
2017 thus saw Le Pen's party reach the second round for the first time under her leadership, a trend that will be repeated in the next two elections as well. Marking an increased acceptance of her right-wing ideology, it also cemented her position as a heavyweight in the presidential race.
2022: A loss for Marine Le Pen, but, a win for the far-right
In the 2022 election, while the net result has been similar to that of the previous, the numbers indicate a different story. Macron and Le Pen received the most votes in the first round, this time as well. In the second round, Macron secured a win again, but unlike last time, Le Pen was successful in reducing the gap between the number of votes received by her and Macron. While Macron got 58.5 per cent of the votes, Le Pen's share increased from 33.9 per cent in the last elections to 41.5 per cent this year.
In 2017, Le Pen had topped only l2 of France's 101 departments. But in 2022, the situation is different, with her beating Macron in 30 of them. Her performance in the first round had been even more impressive with her topping 42 departments, including the big cities, where Macron had greater popularity, as in Marseille, Lille, and Montpellier. Macron, however, managed to recover 12 of those, primarily because he won the support of the left-wing voters, viewing him as the better of the two evils. In the north and east, which has been a victim of deindustrialization and job losses, Le Pen's party established their strongholds.
Le Pen's success in France: Four reasons
First, Le Pen's position. Le Pen advocated a France-for-the-French policy, whereby social housing, reducing the cost of living, increasing welfare, and fighting Islamism was her 'national priority.' She was also for lesser dependency on the European Union and openly appreciated the UK for Brexit, contemplating a similar fate for France as well. This anti-foreigner, anti-system viewpoint has found its way into the French psyche and political landscape. Polls have revealed that many believed that Le Pen will be successful in calming the political unrest in France and Europe at large.
Second, Zemmour's extremism. The radical and aggressive nature of Eric Zemmour has further helped in softening the image of Le Pen, thus appealing to a greater population. Eric Zemmour, a famous TV and radio personality, known for his anti-Islam stance, also competed for the presidential elections in 2022. Representing Reconquete, and with the backing of French billionaire Vincent Bollore, Zemmour spoke for his racist and polemist views. Zemmour, who has previously been convicted of inciting racial discrimination in 2011 and again in 2018, argued that France is declining because of immigrants and the "Islamisation" and "feminization" of society.
Third, her policy recommendations. She proposed cutting the income tax for everyone under 30, reducing VAT on fuel from 20 to 5.5 per cent, and abolishing VAT on several other essential items. She also proposed that the wages at businesses and of teachers be upped by a certain percentage. She suggested a rise in the minimum state pension to EUR 1000 and rejected Macron's suggestion of increasing the pension age from 62 to 65. Stricter rules for entering France and becoming naturalized citizens, and French nationals being given housing and social services ahead of foreigners were also some of her policy suggestions. Acting on an anti-Islam stance, Le Pen wanted to ban women from wearing headscarves in public places and to be fined if they did. According to her, headscarves represent a sort of uniform, allied with the radical vision of Islam.
Fourth, the instability faced by France, regarding the yellow vests protests and the Covid-19 crisis and Macron's inability to properly control the narrative, strengthened Le Pen's projection that Macron was a "president of chaos' responsible for dividing France's populace.
To conclude, Marine Le Pen's views have gained ground in France because she chose not to go into the campaign with the most radical factions of her camp. She rather attempted to be more palatable, transforming her public image from before, appealing to a larger crowd as the level-headed leader, more capable of running the country than Macron. Her campaign also highlighted issues like the cost of living, more than immigration and national identity. She also attempted to break down ideological barriers. This strategy worked for her as she gained 17 per cent of far-left Jean-Luc Mélenchon's electorate but also 18 per cent of the centre-right Valerie Pecresse's voters, between the first and second rounds.
Click here for our complete analysis on France Presidential Elections 2022
Four challenges ahead for President Macron, by Sourina Bej
Five reasons why Emmanuel Macron won, by Ashwin Immanuel Dhanabalan
The rise of Marine Le Pen, by Rishma Banerjee
What does Macron's victory mean for France and the EU, by Padmashree Anandhan
---
About the author
Rishma Banerjee is a Research Intern at the NIAS Europe Studies under the Area Studies initiative at the National Institute of Advanced Studies, Bangalore. Her research interests are in conflict and the geopolitics of the shifting world order.