Photo Source: Mohamed Sheikh Nor, AP Photo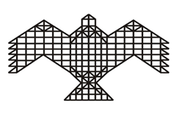 NIAS Course on Global Politics
National Institute of Advanced Studies (NIAS)
Indian Institute of Science Campus, Bangalore
For any further information or to subscribe to GP alerts send an email to subachandran@nias.res.in
IPRI Quarterly Forecasts I Triggers, Trends, and Trajectories
Increasing Insurgency in East Africa: Major Trends and Trajectories
Brief Background
East Africa, comprising thirteen states, continues to be conflict ridden in multiple ways. Some of the crises are state-centric or intra-state in nature, while others fall under the broad category of non-traditional threats. The state-centric conflicts involve Ethiopia-Eretria, South Sudan - Ethiopia, Congo-Rwanda, while the intra-state ones include Rwanda, Uganda, Ethiopia, and so on. The non-traditional conflicts emerge out of acute food crisis and climate changes, induced/forced migrations, and internal displacements. Here, one should note that regional threats which emerge out of terrorism related issues still rock East Africa significantly. The involvement of major powers like the United States and China has various implications for the ongoing conflicts, both positively and negatively. The recent involvement of the United States in Somalia against al-Shabab is a case in point, where a major power joined with a national government to tackle terrorism. In a way, complexities of ethnicity, economic backwardness, governance failures, along with terrorism, have been shaping the very nature of conflicts in East Africa for a very long time. The last three months witnessed varying degrees of conflicts in the region as some of the conflicts began to wane. For instance, when the dispute in Tigray began to vanish, the conflict in the Oromo region of Ethiopia became much more pronounced.
Triggers
As stated earlier, several conflicts in the region are shaped by a variety of factors, whose roots can be traced back to the region's history, ethno-politics, poor governance, involvement of regional and major powers, and so on. While delving into recent developments in the region, one can draw several nuanced meanings. In Sudan, the rebel faction of Rapid Support Force, led by Lt Gen Admen Hamdan Dagolo, is fighting against the Government Forces Sudan Armed Forced (SAF), which is led by Gen. Abdel Fattah al-Burhan. This has regional implication. In fact, the conflict is spreading into other neighbouring countries, causing the influx of refugees into nearby regions and states, for example.. So far, around 3000 people have been killed in the conflicts and violence in Sudan, according to the media reports. The fresh round of violence which erupted in the middle of April 2023 still continues unabatedly. Any hope of Sudan emerging out of repressive military rule following the change of regime (of Omar Basheer) remains an elusive dream. Although the Kenyan President Mr. William Ruto has taken the initiative to mediate between the two conflicting parties, Gen. Burhan is not hopeful. This is probably due to Khartoum's suspicion that Kenya supports the rebel faction. It is to be noted that the meditation of Mr. Ruto came in the context of Kenya's current position as the head of the Inter-Governmental Authority of Development (IGAD).
Presently in Ethiopia, although the incidents of violence have reduced significantly, implementation remains a major problem. For instance, providing transitional justice of withdrawal of the foreign forces, or integrating the rebel armies and militias into national armed forces which was resisted by militia groups like Oromo Liberate Army (OLA) continue to remain difficult. As mentioned earlier, though the crisis in Tigray has somewhat subsided, the political conflicts in the Oromo region still continue. In fact, the Oromo Liberation Front (OLF) and Oromo Liberation Army perpetually cause significant damage to state and civil society, leading to regional issues and economic problems. In June, Abiy declared that paramilitary forces pose 'significant risk' to national unity and reiterated that all such forces be integrated into national armed forces. At the same time, food crisis and management of internal displacement remain a major challenge to Ethiopia. Similarly, the conflict between Ethiopia and Egypt over the Grand Ethiopian Renaissance Dam (GERD) recently reached a certain degree of resolution. The ceasefire agreement between the Ethiopian Government and Tigray People's Liberation Front (TPLF) in Ethiopia in November 2023 has certain "spill- over" effects even now. According to a study by Oxfam, around 29 million people face food insecurity in East Africa, especially in states like Ethiopia. On the other hand, states like Somalia have majority of their population (ninety per cent) living in drought and famine prone conditions.
In Congo, there is accusation that Rwanda supported the extremist March 23 Movement (M23) which is making armed incursions into Congo. On the other end, Rwanda alleges that Democratic Forces of Liberation (FDLR) of Rwanda is being supported by Congo. A report in May 2023 indicates that the group (M23) has begun to take control of several cities and villages in the Rutshuru territory of Congo. It is also reported that incidents of sexual violence by the rebels, majorly against women and girls, have shocked the country and region. This clearly shows the depth of the humanitarian crisis prevailing in the region. The roots of civil war, non-governmental battles, and state supported armed forces involvement in these two states have been prevalent for several decades.
In Western Uganda, the Allied Democratic Forces (ADF), which is linked to the Islamic State in Iraq and Lavant (ISIL) has made a comeback with a dastardly terrorist attack in the third week of June with the killing of 41 people. Though there was an agreement between DRC and Uganda to deal with terrorism emerging out of ADF, the combined operations (Operation Shujaa) did not result in any desired outcomes. At the same time, the UN mission in Congo (MONUSCO) continues to bring in stability in Congo.
Similarly, Shahabad and Al Hijra, two prominent terrorist groups linked with IS, have been active recently in Somalia and Kenya. It has been observed that extremist networks' activities led by the Islamic group have increased by 50 per cent. In Somalia, Al-Shabaab has overrun an African Union Military post in Buulo Mareer, resulting in the killing of 50 people (May 26, 2023). Around 43,000 people have died of severe drought in 2022. A recent ACLED report claims that roughly 200 instances of conflicts and 700 fatalities have been reported from Somalia in the last three months. At the same time, in the realm of non-traditional threats, torrential rain which hit the country in March forced around 250,000 people to flee from their respective homes. All these incidents show the severity of climate crisis. In a way, the combination of civil war and climate crisis, along with food insecurity, has deeply affected the country in an unprecedented manner.
Likewise, the northern area of Kenya is prone to terrorism from the groups linked to Al-Shabaab. In fact, the country witnessed more than 200 incidents of political violence and around 100 fatalities. Apart from this, there have been massive protests by opposition parties against price rise and inflation that affect the daily lives of the people and negatively impact trade relations with neighbouring states.
In the realm of non-traditional threats, there are many cases of human rights violations pertaining to civilian people reported from States like Democratic Republic of Congo, South Sudan, and Ethiopia, according to Human Rights Watch. In fact, 100,000 battle related deaths occurred in the Tigray region of Ethiopia. It is observed that deaths of such scale are much more than the death tolls in Ukraine, Burkina Faso, Mali, Yemen, Myanmar, and Nigeria put together. In the recent times, demonstrations against government are resulting in violence, especially in locations like Amhara.
Trends
In a broad analysis, one can infer that out of the five prime conflict theatres in Africa, most of the conflicts are concentrated in the Sahel region, wherein Ethiopia, Eritrea, and South Sudan form a core part. However, since Sudan is broadly regionalised into North Africa, its developments can have far- reaching implications for nearby East African States. A High- Level Ministerial Conference held at Burundi from May 9-12, addressed some of the issues affecting the East African region. The meeting highlighted the role of youth in peace-building in conflict affected areas in East Africa. In the realm of non-traditional security challenge, East Africa has become a hot spot with Ethiopia and Somalia leading in such category of States.
Trajectories
• The traditional state to state, intra- state, state to non-governmental, and non-traditional threats are likely to persist in East Africa, if significant remedial measures and interventions are not taken by the states, regional organisations, and civil society organisations, along with interventions by major powers/institutions from global arena, in a concerted way.
• Crises in Sudan and South Sudan can have long lasting implications for the region.
• Food crisis, political conflicts, and climate related crisis require strong regional and global interventions.
• Food insecurity has turned out to be a significant non-traditional threat in East Africa in the contemporary context.
---
About the author
Dr.S.Shaji teaches at Department of Political Science, University of Hyderabad.