Photo Source: AMR ABDALLAH DALSH (Reuters)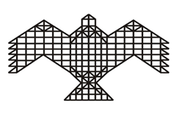 NIAS Course on Global Politics
National Institute of Advanced Studies (NIAS)
Indian Institute of Science Campus, Bangalore
For any further information or to subscribe to GP alerts send an email to subachandran@nias.res.in
NIAS AFRICA STUDIES
Japan in Africa: Renewed Efforts to Revitalise Relations
Japan in Africa: Renewed Efforts to Revitalise Relations
With a majority of African countries facing the dire prospect of defaulting accumulation of loans, Japan can be a credible alternative as a developmental partner.
Devjyoti Saha
During 30 April-05 May 2023, Japanese Prime Minister, Fumio Kishida embarked on a bilateral visit to four African countries: Egypt, Ghana, Kenya, and Mozambique, all within a short period of time. This was his first visit to the African continent, and also the first multiple-country visit by a Japanese Prime Minister after Shinzo Abe's visit to Africa in 2014. Japan has recently increased its focus on its relations with Africa, as reflected in a recent visit.
Kishida's Africa Visit: Major Highlights in Egypt, Ghana, Kenya and Mozambique
The visit began in Egypt, where Kishida held a meeting with the Secretary-General, Ahmed Aboul Gheit and the permanent representatives to the Leagues of Arab States. During the meeting, he reflected upon Japan's contribution to Palestine through the United Nations Relief and Works Agency for Palestine Refugees in the Near East (UNRWA). Additionally, he also announced to hold the third Japan-Arab Political Dialogue in September to further cooperation and coordination between Japan and the Arab countries.
Kishida, spoke at the Japan-Egypt Business Forum to strengthen trade between the two countries and look for new ways to work together. Afterwards, he had discussions with the Prime Minister of Egypt, Mostafa Madboulyy.
On 1 May, Kishida visited Ghana. He started the visit with a courtesy call from the Overseas Cooperation Volunteers of the Japanese International Cooperation Agency (JICA). He spoke with members of Japanese industries and highlighted the economic significance of Ghana for Japan. He pointed out that Ghana's stable democratic government makes it a valuable market for Japanese industries, especially since it is one of the few African countries with such stability.
After his talks with the JICA volunteers, Kishida addressed the important Japan-Ghana summit. The summit reflected upon the decades-old bilateral relationship between the two countries that has been nurtured over the years. In his address, Kishida reaffirmed Japan's support for Ghana in combating terrorism and Islamic radicalism stemming from the unstable Central Sahel region. Both leaders also agreed on strengthening their cooperation and coordination at the international level as non-permanent members of the United Nations Security Council.
In Kenya, he met the JICA volunteers. He discussed with the volunteers regarding their activities in Kenya, that involved working with the Kenyan locals to ensure proper utilisation of the Japanese Overseas Development Assistance. After inspecting the work carried out by the JICA volunteers in Kenya, Kishida and Kenyan President William Ruto attended the Japan-Kenya Summit marking the 60th anniversary of Kenya-Japan bilateral relations. In his address during the summit, Kishida reiterated his predecessor Shinzo Abe's commitment to a "Free and Open Indo-Pacific."
In Mozambique, he followed the same schedule as Ghana and Kenya. He had a meeting with the JICA volunteers, followed by the Japan-Mozambique summit. The summit was attended by Mozambican President Felipe Jacinto Nyusi. Kishida called upon Nyusi to join the "Free and Open Indo-Pacific." He also stressed on resuming the construction of the Mitsui and Co. LNG development projects to enhance Japan's access to Mozambique's vast oil reserves. To deepen their bilateral economic engagement, both leaders agreed to continue the ongoing Public and Private Sector Joint Mission for Promoting Trade and Investment in Africa.
In all the above visits, Kishida sought the national leaders' support against the Russian aggression in Ukraine. However, other than Ghana, no other country agreed to issue a statement in support of Global North's campaign against Russian aggression. This reflects upon the challenges of Russian and Chinese dominance that Japan needs to counter to intensify its relations with the African continent. It should begin with addressing the unfulfilled promises of Prime Minister Kishida's predecessors.
Addressing Abe's unfulfilled promises
One of the major reasons behind Shinzo Abe's repetitive emphasis on the geopolitical concept of Indo-Pacific was to broaden the narrow region of Asia-Pacific and accommodate Africa as a part of its central foreign policy theme. During Shizo Abe's reign, the rhetoric was stronger than the on-ground action. The number of Japanese industries in Africa has significantly decreased from 520 in 2010 to 769 in 2019, and ODA went down from USD 12 billion in 2013 to USD 6 billion in 2019.
The multi-state visit to Africa by Kishida has largely been perceived as "catching up" efforts by Japan in a region where China has deeply seated itself in a dominant position. Since 2005, China's trade with all 53 African countries has taken a positive trajectory, and in 2019, China accounted for 11 per cent of all African exports. China is African countries' largest trading partner, with a total trade of USD 200 billion in 2019. Along with trade, Africa has continued to receive a constant inflow of Chinese FDI valued at USD 78 billion, while Japan does not even feature among the top five investors in Africa. China's strong state-controlled banking system has allowed it to provide African countries with much-needed concessional loans. A major part of these funds is utilised in the construction of infrastructure projects as a part of China's Belt and Road Initiative.
On the other hand, Japanese investment and economic presence have gone significantly down in Africa. Japan is an industrial powerhouse, but it is entirely dependent on other countries for resources. Hence, stable, and closer relations with African countries are significant for Japan. However, in a majority of the cases, the African countries have defaulted, accumulating Chinese loans that either lead to a complete takeover of projects, including the Greenfield Airport in Nairobi or the Mombasa port, or it leads to a complete debt-trap situation like in Zambia and Ghana.
Ghana and Kenya which were part of Kishida's visit are currently negotiating with China to restructure their loans. With a majority of African countries facing the dire prospect of defaulting accumulation of loans, Japan can be a credible alternative as a developmental partner. Japan has proved its authenticity as a reliable development partner in India and Brazil, and it doesn't have the historical baggage of colonisation and exploitation like the West. It gives the country an advantage over its Western competitors, including France and the UK, that are also seeking influence in the resource-rich continent. However, it remains unclear whether Japan would grasp the rising opportunities or would again lose them due to the lack of actions required to support the promises and commitments made by the Kishida government.
---
About the author
Devjyoti Saha is a Postgraduate Scholar at the Pondicherry University.