Photo Source: Khalil Senosi, AP Photo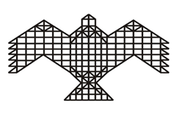 NIAS Course on Global Politics
National Institute of Advanced Studies (NIAS)
Indian Institute of Science Campus, Bangalore
For any further information or to subscribe to GP alerts send an email to subachandran@nias.res.in
NIAS AFRICA WEEKLY
Africa Weekly #79 | Africa Climate Summit
Africa Weekly #79 Vol. 2, No.34
12 September, 2023

Africa Climate Summit: Rising new leadership in climate action
Sneha Surendran
On 4 September, a three-day Africa Climate Summit began at Nairobi, centred on the theme "Driving green growth and climate finance solutions for Africa and the world." Kenyan President William Ruto hosted African leaders and numerous delegates including UN Secretary-General António Guterres, European Commission's President Ursula von der Leyen, and US Special Envoy for Climate John Kerry. The Nairobi Declaration on Climate Change and Call to Action was adopted unanimously at the end of the summit, declaring: "Africa possesses both the potential and the ambition to be a vital component of the global solution to climate change."
Discussions at the summit revolved around a possible new global carbon taxation regime that could encompass carbon tax on aviation, maritime transport, and fossil fuel trade, thereby reforming existing financial institutions and climate financing for Africa and the global south. African leaders called for a restructuring of existing debts and the formulation of a new Global Climate Finance Charter through the UN and the COP processes by 2025. Sustainability and green energy potential of the continent were also highlighted. President Ruto stated: "Africa holds the key to accelerating decarbonization of the global economy. We are not just a continent rich in resources. We are a powerhouse of untapped potential, eager to engage and fairly compete in the global markets."
Various contributions were announced at the summit. The UAE pledged USD 4.5 billion as an investment in clean energy in the continent. The African Development Bank announced USD 25 billion toward climate financing by 2025. Britain promised GBP 49 million worth of aid to UK-supported projects in the renewable energy sector, while the US pledged USD 30 million to cover food security and climate resilience initiatives.
Africa's climate vulnerability
Africa has recorded a sustained increase in warming above the global average over the past 60 years. It has experienced climate change-induced disasters; however, struggles in terms of relief efforts post-disasters. 2022 recorded heatwaves, heavy rains, floods, droughts, tropical cyclones, and climate-sensitive diseases across the continent. According to the State of the Climate in Africa 2022 report by the World Meteorological Organisation (WMO), over 110 million people in Africa were directly affected by climate hazards, resulting in over USD 8.5 billion in economic damages. However, the increasing climate vulnerability in Africa has been decried as a consequence of the lack of climate action from other continents. Africa emits a small percentage of global emissions, and in the past 20 years, has contributed the least share of global greenhouse gases (3.4 - 3.9 per cent). The relief efforts to cope with the wide-scale devastation are exacerbated by existing conflicts, incapable institutions, and weak economies. This has led to dependency on external aid for disaster relief. Nonetheless, Africa receives only 12 per cent of the USD 300 billion annual financing for climate relief.
Africa's untapped renewable energy sector
The summit showcased the continent's strengths in renewable energy resources. With large areas of uninhabited land, intense solar radiations, and offshore wind capacities among others, Africa is a hotspot for renewable energy generation. However, this has remained underutilised due to the lack of investments. In 2021, global renewable energy investment reached almost USD 434 billion, of which only 0.6 per cent was in African countries. In two decades, only two per cent of global renewable energy investments have reached the continent. Investing in the renewable sector is vital in creating employment, accelerating economic growth, alleviating stress on the growing energy demand, and empowering local communities and stakeholders. Renewable electricity can boost the continent's industries and supply chains towards sustainable development. Green energy requires active investment which can go on to benefit both domestically and internationally According to the International Energy Agency, Africa can generate five million tonnes (Mt) of hydrogen by 2030 and 20 Mt by 2050, with 80 per cent from low-carbon technologies and at low costs.
Global north's responsibility and failure in climate financing
Climate financing by the global north is considered as debt owed to the global south, which faces a disproportionate impact of climate change due to the activities of the former. Although the developed countries have pledged to contribute financially, these have not been fulfilled. For instance, in 2010, an annual amount of USD 100 billion was promised as climate funding. However, this commitment has been postponed to 2025 owing to a failure in raising the funds. The 2010 Green Climate Fund initiative that the G77 advocated has only received around USD 13.9 billion. These figures are extremely inadequate compared to the scale of funding required for climate action in the global south.
Attempt to position Africa as a leader in climate action
The summit was also aimed to show that the continent is ready to take a leading role in combating climate change. Moreover, it is projected to contain 40 per cent of the global workforce by 2100, which, with adequate investment, can play a vital role in climate action. With vast varieties of ecosystems that can function as carbon sinks, Africa has some of the world's largest carbon sequestration units. Apart from the renewable energy sector, sustainable agriculture can also be practised on the large tracts of uncultivated arable land that are available. These factors indicate that with proper investments, funding, and collaborations with the right actors, it can be a major player in tackling climate change. With increasing climate summits and proposals cropping up from the global south, Africa is gearing up to take an active role in climate action.
---
AFRICA IN BRIEF
6 September-12 September
By Anu Maria Joseph
LIBYA
More than 2,000 people killed in floods
On 12 September, BBC reported that more than 2,000 people had died after a storm caused devastating flooding in Libya. The cities of Benghazi, Sousse, Derna, and Al-Marj were affected by the flooding. The Eastern Benghazi-based government stated: "The missing are in the thousands, and the dead exceed 2,000... entire neighbourhoods in Derna have disappeared, along with their residents ... swept away by water." The internationally recognised Tripoli-based government said that they have directed all state agencies to "immediately deal" with the damages caused by the floods. The United Nations in Libya statedit "will provide urgent relief assistance in support of response efforts at local and national levels". ("Thousands feared dead as flooding sweeps Libya," BBC, 12 September 2023)
SUDAN
Civilians killed in SAF air strike
On 11 September, BBC reported that at least 35 people were killed in an air strike at a crowded market in the Sudanese capital Khartoum. The military has been carrying out frequent air strikes to regain control of the cities. Major city of Khartoum and its twin cities of Omdurman and Bahri, are under the control of Rapid Support Forces (RSF). The fighting, which began in April, continues with no end in sight despite multiple ceasefires. ("Sudan conflict: Dozens killed in attack on Khartoum market, medics say," BBC, 11 September 2023)
ETHIOPIA
Federal forces accused of killing civilians
On 6 September, BBC reported on Ethiopian opposition groups accusing the federal forces of killing civilians in the Amhara region, where it has been fighting the Fano militia. The Enat party stated that at least 29 civilians were killed near the town of Majete. It added that at least 20 civilians were killed in drone strikes in two other areas in the region. The violence broke out in the region following the Ethiopian government's decision to disband regional military groups, a move the Amharas believe would weaken the region's defences. ("Ethiopian federal troops accused of killing civilians," BBC, 6 September 2023)
SOMALIA
Civilians killed in a targeted attack on Al Shabaab
On 8 September, BBC reported that seven civilians, including five children, were killed in an air strike that targeted Islamist militants in the village of El Garas. Meanwhile, the Somali government announced that it had killed three senior Al Shabaab militants. Somalia's Deputy Minister of Informations, Abdirahman Yusuh stated: "[Al-Shabab] placed explosive devices in a civilian house, which caused the deaths of innocent people." ("Civilians reportedly killed in Somali air strike," BBC, 8 September)
KENYA
African leaders reach Nairobi Declaration; aims at climate financing
On 6 September, the final day of the Africa Climate Summit was marked with African political and business leaders adopting the Nairobi Declaration, proposing new global taxes and reforms to international financial institutions to fund climate action. Kenyan President William Ruto announced that the declaration will form Africa's negotiating position at the COP28 summit held in Dubai. He stated: "In Africa, we can be a green industrial hub that helps other regions achieve their net zero strategies by 2050; unlocking the renewable energy resources that we have in our continent is not only good for Africa, it is good for the rest of the world." ("African leaders seek global taxes for climate change at Nairobi summit," Al Jazeera, 6 September 2023)
GABON
Coup leaders say the deposed president is free to leave the country
On 7 September, the coup leader of Gabon announced that the deposed President Ali Bongo had been released from house arrest and was free to leave the country, considering his medical condition. Military spokesperson Colonel Ulrich Manfoumbi stated: "Given his state of health, the former President of the Republic Ali Bongo Ondimba is free to move about. He may, if he wishes, travel abroad for medical checkups." Gabon's military leaders carried out a coup on 30 August, after Ali Bongo was declared the winner of controversial elections. The military said that they seized control peacefully and would return civilian rule through credible and free elections. ("Gabon's military says deposed President Ali Bongo 'free' to travel abroad," Al Jazeera, 7 September 2023)
Military government appoints opposition leader as interim prime minister
On 7 September, Gabon's military government, which came to power through a coup on 30 August, appointed former opposition leader, Raymond Ndong Sima, as the prime minister of the transitional government. Sima is an economist and a critic of deposed President Ali Bongo. He was Bongo's prime minister from 2012 to 2014. Later, he ran against Bongo in the 2016 and 2023 elections. ("Gabon military government appoints former opposition leader as interim PM," Al Jazeera, 7 September 2023)
DEMOCRATIC REPUBLIC OF CONGO
EAC to extend the mandate for a regional force
On 6 September, the East African Community (EAC) leaders agreed to extend the duration of the mandate for the regional force to 8 December in the eastern Democratic Republic of Congo. The bloc sent its troops into the conflict-riven region in November 2022 after the resurgence of the M23 rebel group. Since 2021, M23 rebels have taken over swathes of territory in North Kivu province, withthe DRC government accusing Rwanda, one of the EAC members, of supporting the rebels. ("East Africa leaders extend regional troop mandate in DR Congo," Al Jazeera, 6 September 2023)
MALI
49 civilians killed in Islamist militant attack
On 7 September, Al Jazeera reported that at least 49 civilians and 15 soldiers were killed in two attacks by Islamist militant groups. The militants attacked a passenger boat between Abakoira and Zorghoi, in the territory of Rarhous and a military camp in the Bourem Circle, part of the Gao region. Nearly 50 assailants were also killed during the clashes. Al Jazeera quoted an AFP report on a group affiliated with al-Qaeda claiming both attacks. The Special Representative and Head of the UN Office for West Africa and the Sahel (UNOWAS), Mohamed Ibn Chambas, has raised concerns regarding the developments stating: "The region has experienced a devastating surge in terrorist attacks against civilian and military targets; the humanitarian consequences are alarming." Since August, an affiliate of al-Qaeda, known as the Group for the Support of Islam and Muslims or JMIN, has carried out a blockade around the Malian city of Timbuktu, close to the Niger River. ("Attack on boat, an army base in Mali kills at least 49 civilians, 15 soldiers," Al Jazeera, 7 September 2023)
NIGERIA
Opposition against the court ruling upholding Tinubu's election victory
On 7 September, Nigeria's presidential election tribunal upheld Bola Tinubu's victory in the elections held on 25 February. Opposition parties, including the People's Democratic Party and Labour Party, legally challenged the results, citing Tinubu's dual citizenship, drug conviction case in the US, and vote rigging; all of them were rejected by the court. The opposition supporters have denounced the results. ("Opposition supporters saddened as tribunal upholds President Tinubu's win," Al Jazeera, 7 September 2023)
NIGER
France accused of organising troops in ECOWAS member countries
On 10 September, the Niger military government accused France of amassing troops and equipment in several West African countries, and planning to launch a "military intervention" against the country. A spokesperson of Niger's coup leaders, Colonel Amadou Abdramane, said that France continues to deploy its troops in the Economic Community of West African States (ECOWAS) member countries as "part of preparations for an aggression against Niger, which it is planning in collaboration with this community organisation." He added that French "military cargo aircraft have enabled large quantities of war material and equipment to be unloaded in Senegal, Ivory Coast and Benin, to name but a few." The accusations came following the rising tensions between Niger and France after the coup on 26 July. France had extended its support to deposed President Mohamed Bazoum and rejected Niger's demands to withdraw its troops and envoy from the country. ("Niger says France amassing troops, equipment in ECOWAS states," Al Jazeera, 11 September 2023)
MOROCCO
Earthquake kills more than 2000 civilians
On 11 September, BBC reported that at least 2,681 people died in the earthquake that hit Morocco on 7 September. The Moroccan government is under pressure to accept international aid; however, it has accepted aid from only four countries including Spain, the UK, Qatar, and the United Arab Emirates. A 6.8 magnitude earthquake occurred in the High Atlas Mountains, south of Marrakesh, and destroyed many rural and remote villages. According to the World Health Organisation (WHO), more than 300,000 people have been affected by the earthquake. ("Morocco earthquake: Villagers' hopes waning in search for survivors," BBC, 11 September 2023)
REGIONAL
Egypt against Ethiopia filling GERD
On 11 September, Ethiopia announced that it had filled the reservoir at the Grand Ethiopian Renaissance Dam (GERD). The Ethiopian Ministry of Foreign Affairs said that Ethiopia was disregarding the interests of other countries. Ethiopian Prime Minister Abiy Ahmed stated: "It is with great pleasure that I announce the successful completion of the fourth and final filling of the Renaissance Dam." The Egyptian Ministry of Foreign Affairs stated: "Ethiopia's unilateral measures are considered a disregard for the interests and rights of the downstream countries and their water security, as guaranteed by principles of international law." Egypt claims that Ethiopia's "unilateral filling" violates the principles signed by Egypt, Sudan, and Ethiopia in 2015, and deemed Ethiopia's action as "illegal." ("Egypt angry as Ethiopia fills Nile dam reservoir amid water row," BBC, 11 September 2023)
---
About the Authors
Sneha Surendran is a Postgraduate Scholar at OP Jindal University, Haryana. Anu Maria Joseph is a Research Assistant at the National Institute of Advanced Studies, Bangalore.